Denmark's Hottest Social Media Influencers
Like keeping up with the latest trends in fashion and beauty? Want to be inspired and entertained? Then you'll L-O-V-E our top Danish influencers of 2020.
Don't live in Denmark? You'll still be obsessed, we promise!
Laura Leth
Based in Denmark, Laura Leth is a certified makeup artist, lifestyle blogger, and #girlboss that co-founded By Silah Lashes in 2015 with her sister, Signe. Her love for all things beauty has led to a rapidly growing following on Instagram, where she's active on both her fashion and beauty account, @laura_leth, and her lifestyle account, @lauralethlifestyle. She also has an active YouTube channel, Laura Leth Lifestyle, that focuses on daily routines & habits, home hacks, and favorite looks with over 60k in subscribers. Her other YouTube channel—which focused on beauty and fashion videos—has ended in favor of focusing on her lifestyle brand, but it's still well worth a look for makeup tutorials and tips on how to go glam on a budget.
Signe Hansen
Looking for tips and inspiration on living a simpler lifestyle with less waste? Meet Signe Hansen, a small town girl from Denmark on a mission to inspire women to buy less, make more careful choices, and have fun with a more minimal yet still fun approach to their wardrobe. As a former designer turned self-employed lifestyle coach, she uses her social media platform, Use Less, to show the world it's not about having a lot of clothes—it's about having the right clothes. Follow her on Facebook and Instagram, subscribe to her blog, and check out her YouTube channel for vlogs on everything you need to know about sustainable fashion and capsule wardrobes.
Lucca Loft
Want to look at teen life in Denmark? Lucca Loft is a Danish teen that shares her love for fashion, vlogging, and dance videos on her Instagram and TikTok accounts. She's also very active on her YouTube Channel, Lucca På Loftet (Lucca In The Attic), where she posts videos on teen fashion, tips and tricks, DIY, shopping hauls, makeup, and more, including her latest video, Eating Tik Tok Food for 24 Hours #Challenge.
Cecilie Rubini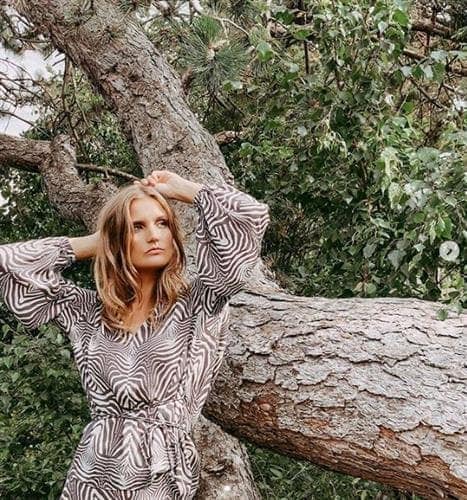 Cecilie Rubini is a Danish blogger that writes about beauty and fashion as well as topics close to her heart, such as her children, home, and recent divorce. Her open, honest, and engaging writing is= has led to a steady increase in followers since starting over 11 years ago. You can read her stories and check out her favorite fashions on her blog, Sneglcille, and follow her on Instagram for her favorite looks, travel inspiration, and images from her daily life.
Christine "Acie" Egholm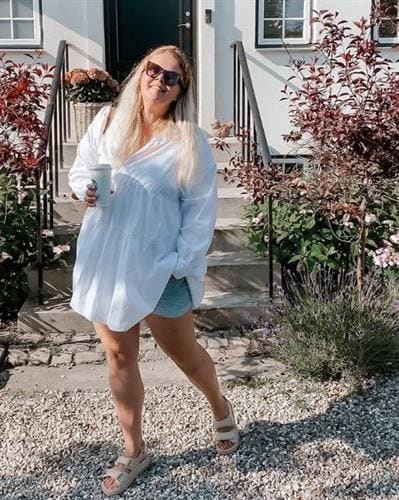 Living just north of Copenhagen, Christine "Acie" Egholm traded working in marketing for a number of major global beauty brands for the freedoms of self-employment after becoming a mother in 2017. On her blog, Acie, she talks about motherhood, career ambitions, shopping, housing, interior design, travel, finances, and other topics that interest her. A mix between the light-hearted and the more serious, she aims to create content that inspires. You can also keep up with her on Instagram and Facebook where she posts regularly, sharing pics from her life, including motherhood, home decor, fashion, and of course, fun!
Mariana Verrando Sørensen
Mariana Verrando Sørensen is a travel and lifestyle influencer that loves to meet new people, discover new things, and share it all on her blog, mvoyagerblog. From her favorite ways to enjoy Tortu beach to everything you need to know about cryotherapy treatments, she writes about travel, hotels, beauty, food, and lifestyle with elegance and shares images that will inspire you to add some destinations to your bucket list. You can also join her followers on Facebook and Instagram to enjoy gorgeous imagery in your daily feed.
Emma Martiny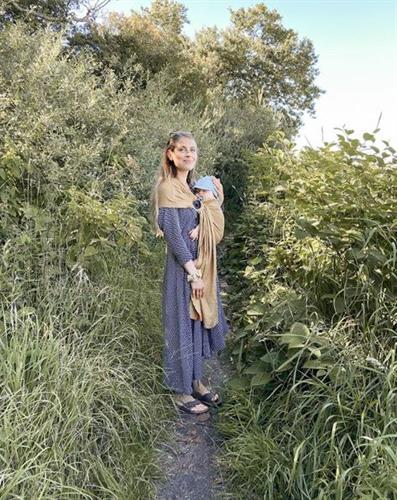 Emma Martiny is an Aarhus-based blogger, food writer, cookbook author, enterprising zealot that shares recipes and articles about everyday wellness, home decor, and motherhood on her self-titled blog. She also writes travel guides that are perfect for those planning holidays to Europe and beyond, including Berlin, Scotland, Paris, and NYC. Her blog and her Instagram account are both filled with homey images of delicious food, gentle movement, and a sense of well-being. Think of her social media platform as a gentle and peaceful break from the hectic pace of everyday life.
Jacob Kjerulff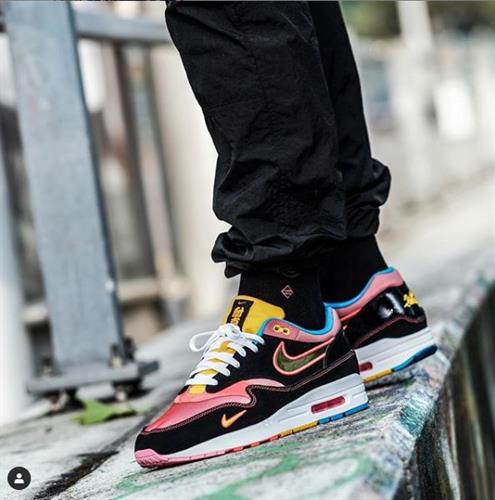 Whether you call them gym shoes, kicks, trainers, or runners, there's no denying that sneakers are loved around the world for their versatility, comfort, and style. But perhaps no one loves them quite as much as Jacob Kjerulff. Based in Copenhagen, he's a self-proclaimed "sneaker connoisseur" that snaps shots of all his favorite sneakers and shares them on his Instagram, @j.kjerulff. Give him a follow for daily sneaker inspiration.
Pernille Wilby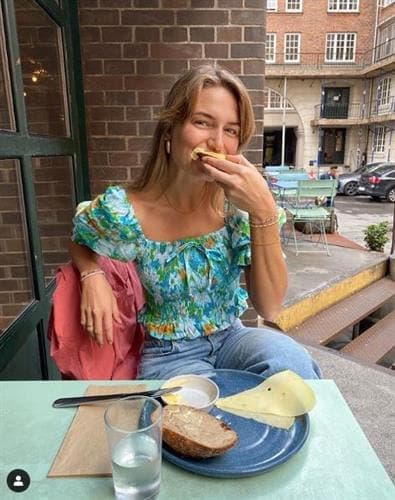 Add a splash of fun and color to your Instagram feed with Pernille Wilby. Based in Copenhagen, she's all about good food, having fun, and traveling the world and her images are bright, colorful, and happy, making her a welcome addition to any Insta feed. And with over 18k followers on Instagram, you'll be in good company!
Who are your favorite influencers from Denmark?
If we missed any of your favorites, we would love to hear from you! Let us know on Facebook or Instagram who should be added to the list.