Easter Sales You Should Hop To Immediately
Easter is just around the corner, and we couldn't be more excited! It's a time to celebrate with family and friends, enjoy delicious food, and indulge in some sweet treats. And what better way to get into the Easter spirit than by taking advantage of some great Easter sales?

We've rounded up some of the best deals from US and UK stores, so whether you're looking for Easter decorations, gifts, or candy, there's something for everyone. Get ready to hop into these awesome sales and make this Easter special!
Target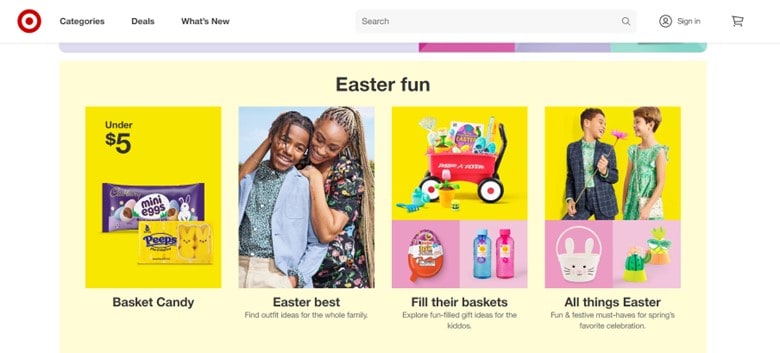 Is there anything they don't have? Loved by all Americans, Target is known for its affordable prices and vast selection of items, and its Easter sale is no exception. From Easter candy to Easter baskets, Target has everything you need to celebrate this holiday.
Pottery Barn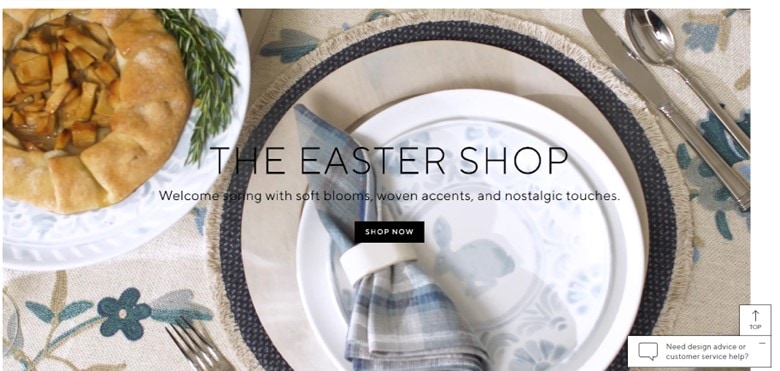 Pottery Barn is a popular Californian home decor store that is currently promoting an Easter/Spring sale. They have a variety of Easter-themed items such as bunny decor, pastel-colored tableware, and even Easter wreaths.
Yankee Candle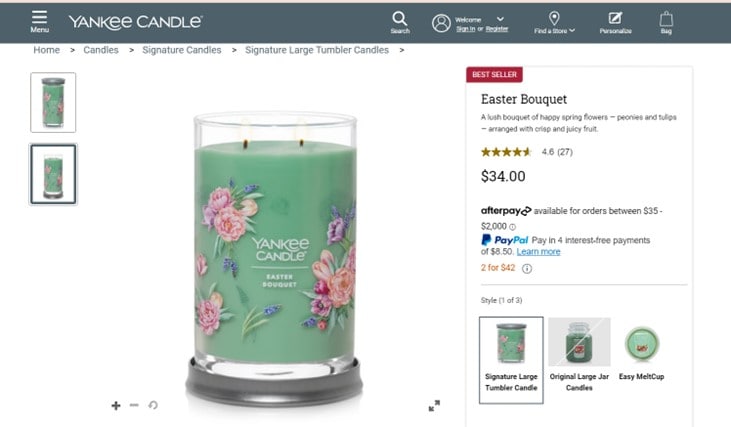 Admit it, the atmosphere feels different when your home smells amazing! And if you love cozy, homey scents, visit Yankee Candle – a store that specializes in candles and home fragrances. They have a variety of Easter-themed candles such as their "Bunny Cake" and "Easter Basket" scents that will add a festive touch to your home.
John Lewis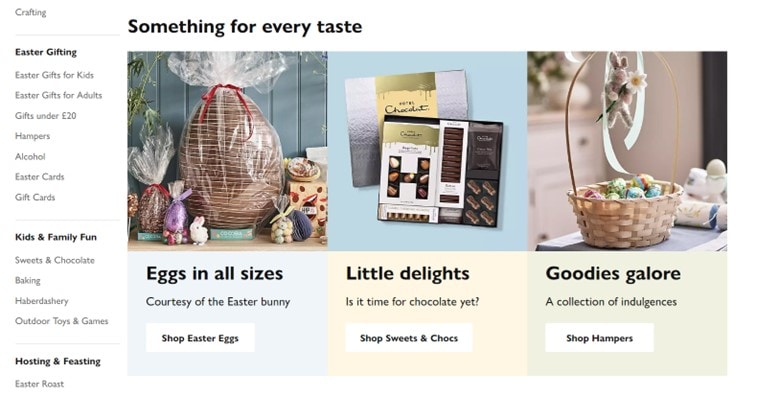 For those who prefer to shop everything from one store, we recommend John Lewis - a UK giant that, naturally, has a variety of Easter decorations and gifts for the upcoming festivities. They have everything from Easter egg hunt kits to Easter-themed mugs and tea towels.
The Works

Next on our list is The Works, which is a UK-based discount store that your young ones probably absolutely adore. This spring, it offers a variety of Easter decorations, gifts, and DIY crafts. They have a separate selection of Easter crafts for kids, Easter-themed books, and even Easter-themed clothing.
Hotel Chocolat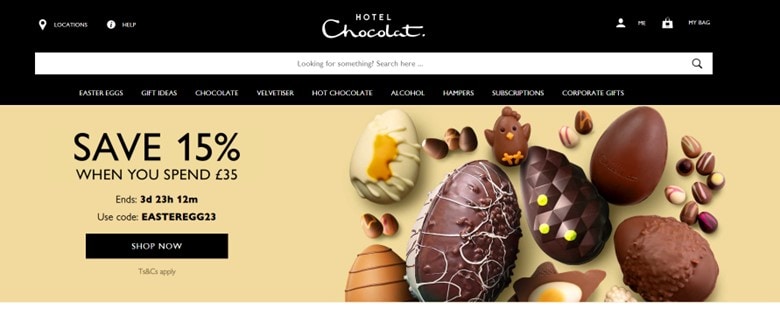 Are you a fan of delicious, rich-in-taste chocolate that melts in the mouth?
Ah, so are we, and that's why Hotel Chocolat is our must-visit store this Easter. Naturally, it specializes in… making chocolate and has a variety of Easter-themed treats every year.
They have everything from Easter eggs to chocolate bunnies, and even a "chocolate egg sandwich" that is perfect for Easter brunch.
If you're fast enough, you'll be able to save 15% on orders over 35 pounds until March 27.
Hobbycraft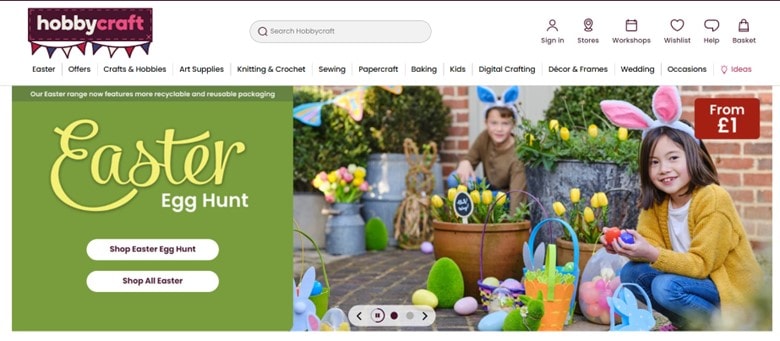 If you're one of those people who just love being extra during the holidays, you probably know that Hobbycraft is the store for you! And if you were not familiar with it until now, you're welcome; Spend wisely.
Every year, they have a selection of Easter-themed fabrics, yarns, cross-stitch kits, and supplies to take your Egg Hunt to another level.
World Market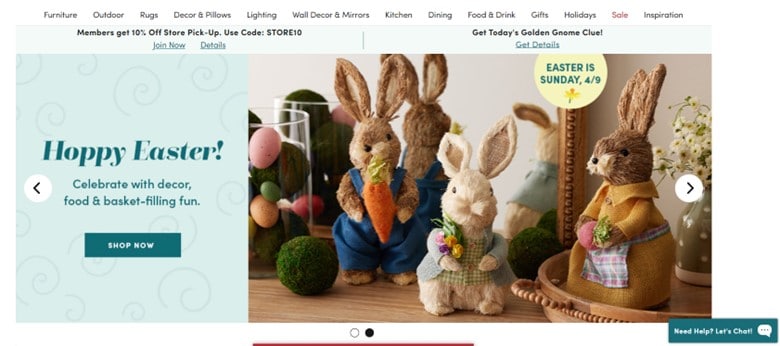 Last, but certainly not least, we recommend World Market for those of you who want to decorate both the inside and outside of your homes (and grab some delicious treats in the process). This is a store that offers unique and international items, and they have a variety of Easter decorations, gifts, and sweets this time.
For instance, you can find a selection of Easter-themed kitchenware, yard décor, and even Easter-themed gummy candies from around the world.
Biscuiteers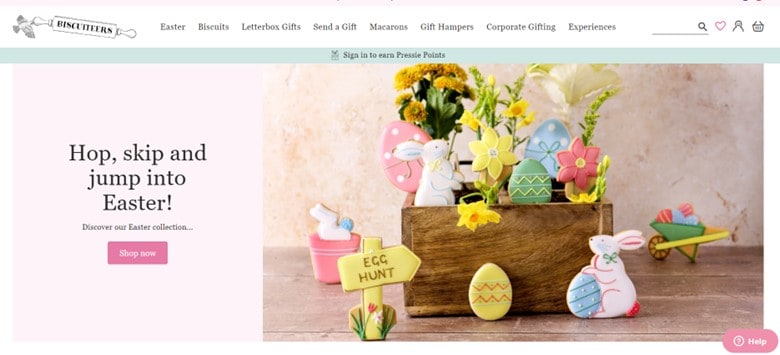 As you can see, there are just so many stores promoting Easter sales this year, but these nine were our favorites and just a few examples of what you can find.
Whether you're looking for decorations, gifts for your loved ones, or simple Easter-themed treats, these stores have something even for the pickiest of Easter enthusiasts. Be sure to check them out and take advantage of their great deals.
You can always shop with MyUS and have everything delivered to your doorstep in no time. Happy Easter!
What's your favorite Easter tradition? Let us know why or why not on our Facebook, Instagram, or Twitter.
We always aim to bring our members the best shopping options available, but some of the products featured in this post may have purchase restrictions. Please visit the merchant's terms of sale, shipping guidelines, and terms and conditions to find more information.