Honoring Women Everywhere: 8 Gift Ideas for International Women's Day
Even the birds in the sky know that International Women's Day is celebrated on March 8 every year. The day is meant to recognize and celebrate women's achievements and contributions to society (and simply how awesome they are) while also highlighting the continued need for gender equality.
This makes it a perfect opportunity to show appreciation for the women in our lives and acknowledge the progress that has been made while advocating for further advancements. One way to celebrate this occasion is by giving meaningful gifts to the women in our lives.
If you're not big on choosing gifts, here are eight International Women's Day gift ideas that would be appropriate for the occasion:
Jewelry: RS Pure by Ross-Simons, $495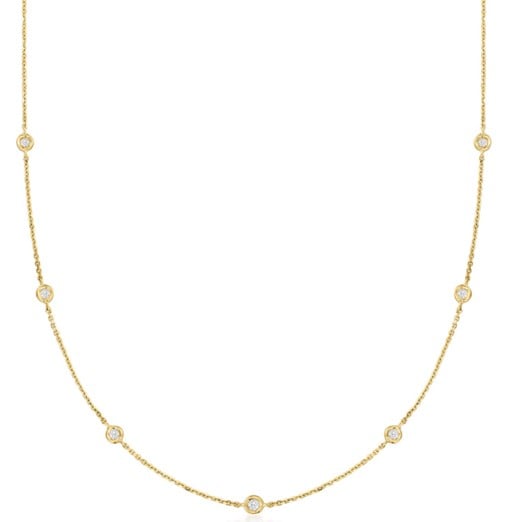 Jewelry is always a great gift, and it is even more special when it is given with a meaningful message. Choose a piece that symbolizes strength, empowerment, or inspiration to show the women in your life how much you value them. A great example of such a piece is this gorgeous 14-karat diamond necklace by Ross-Simons that is striking and sensual at the same time – just like your special woman.
What customers have to say: "I love that it is 16 inches long as it fits perfectly around my neck and it seems to stay in place with the clasp in the center of the back of my neck. The chain is very dainty. I used caution when wearing so it doesn't break." – MsHappy
Books by female authors: The Handmaid's Tale, $10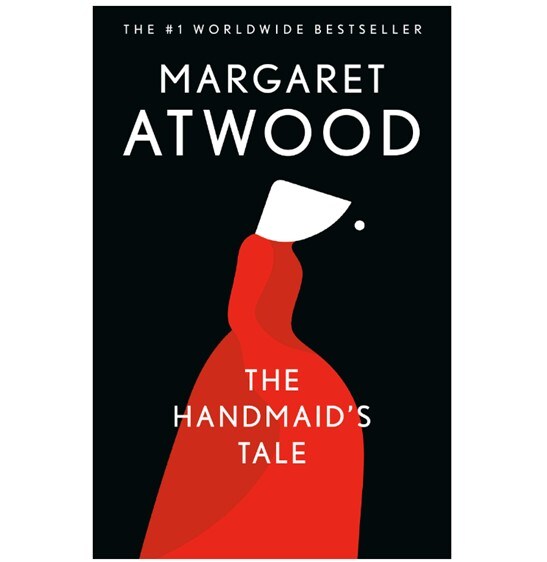 Not too long ago, female authors had to use male pen names if they wanted their work to be taken seriously and receive any critical acclaim. This is why books written by female authors are a great way to celebrate Women's Day. Choose books that feature strong female protagonists or books that educate and inspire women to take on new challenges.
Our recommendation is Margaret Atwood's The Handmaid's Tale. Sure, you've seen (or at least heard of) the series, but the book is even more fantastic.
What customers have to say: "I've never read a book like this before. And I've read many hundreds in my life. This was on a blog titled: '25 books every woman needs to read in her life' and it came in at number one. I'm so glad I bought it because I couldn't put it down If I had to use one word to describe this book it would be "terrifying". I simply loved it!" – Carolyn Holmes
Gifts or gift cards to women-owned businesses: Travel Jewelry Case, $20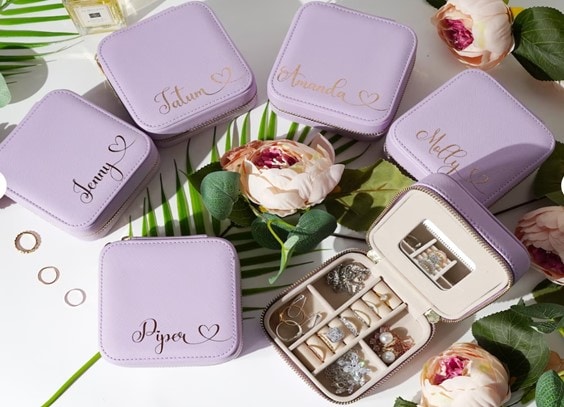 Women are incredible, hard workers, and a powerful creative force, so supporting female-owned businesses is an excellent way to celebrate International Women's Day. By purchasing a gift or a gift card from a woman's small business, you not only support the business but also give the recipient a chance to treat themselves to something special.
Our gift suggestion is a personalized travel jewelry case that is on every woman's must-have travel list, so you simply cannot miss this one.
What customers have to say: "It was beautiful and looked exactly like the picture. It's the perfect size, great quality, and so cute. I loved it, and the shipping was efficient as well." – Caprde
Wellness or mindfulness subscription: Bath Blessing Sanctuary Bath Subscription Box, $35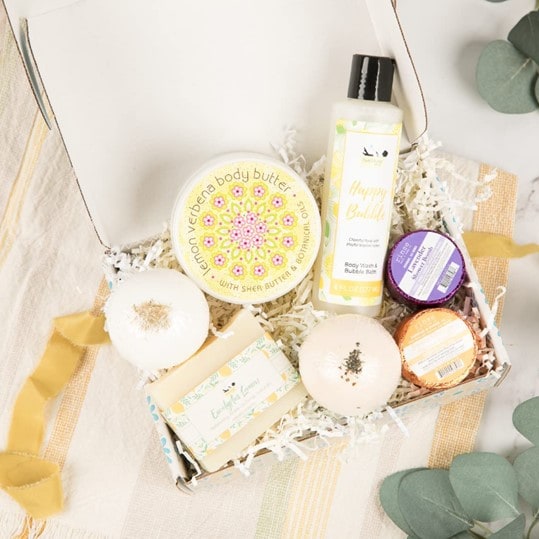 Self-care is important for everyone, and Women's Day is a great occasion to encourage the women in your life to prioritize their well-being. A subscription to a wellness or mindfulness app or a self-care box can help them reduce stress, improve their mental health, and stay grounded. This gift shows that you care about their overall health and happiness, and it encourages them to take time for themselves amidst their busy lives.
What customers have to say: "I ordered this as a birthday gift for a bath-loving friend. She so appreciated the surprise of the monthly delivery, and she said the products & scents were wonderful." – SS
Personalized mug or water bottle: "You are nothing short of Amazing" Mug, $15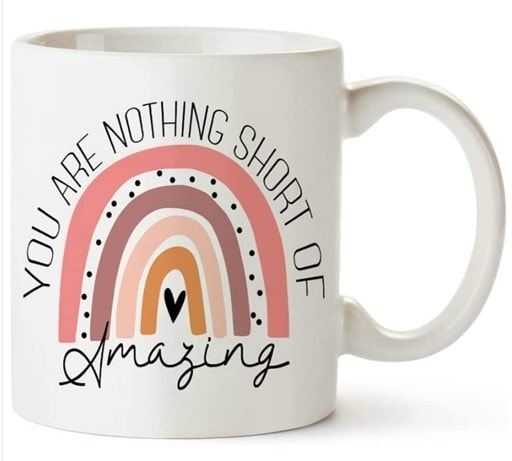 A personalized mug or water bottle with a message of encouragement or empowerment is a thoughtful and practical gift. It reminds the women in your life that they are valued and can help them stay motivated throughout the day. If you're looking for a gift that she's going to use on a daily basis, this is definitely the one.
What customers have to say: "It's a decent coffee mug. Nice font. When you sip out of it, the rim of the coffee mug feels smaller/narrower than expected." – dap300
Handmade art piece: Resin Face Statue, $22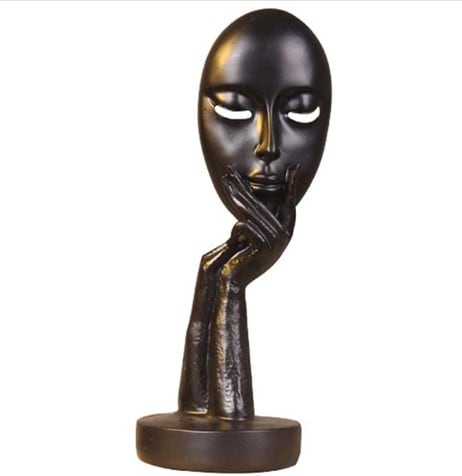 A handmade art piece is a unique and thoughtful gift for Women's Day.
It could be a statue, a painting, a drawing, or even a photograph. You could create something yourself, or commission a local artist to make something special for the women in your life.
This gift is meaningful because it shows that you put thought and effort into creating something just for them, and it also gives them a beautiful decorative piece to display and enjoy in their home or office.
What customers have to say: "Love it, love it. Goes with decor. That right size, not too big and not too small. Well made and a conversation piece. And quite affordable!" – Mrs. JD
Plants or flowers: Rocinha Artificial Flowers with Vase, $17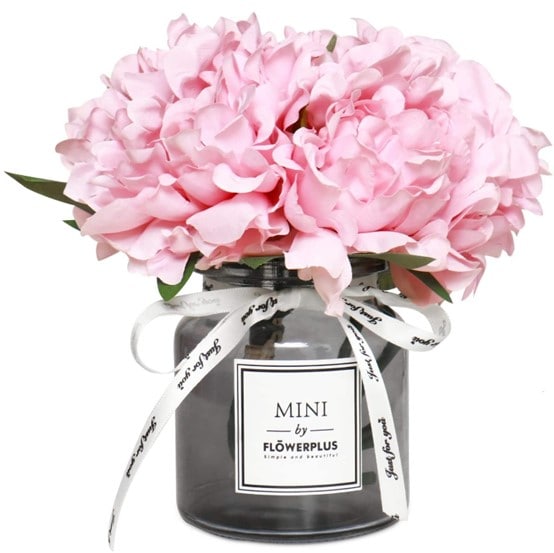 Plants or flowers are probably the safest gifts ever as every woman loves a well-put bouquet.
They are a beautiful, thoughtful, and oftentimes very affordable gift that can brighten up any space. Consider choosing a plant or flowers in a vase with special meaning, such as peonies that symbolize happiness and beauty, daisies, which symbolize hope and new beginnings, or roses, which symbolize love and romance. Opt for faux ones so you can ship them off easily with us.
What customers have to say: "It's smaller than I expected but I am very happy with this arrangement. It's a great addition to an end table or night stand. Definitely recommend!" – Sarah Gray
Feminist t-shirt or hoodie: GRL PWR Hoodie, $32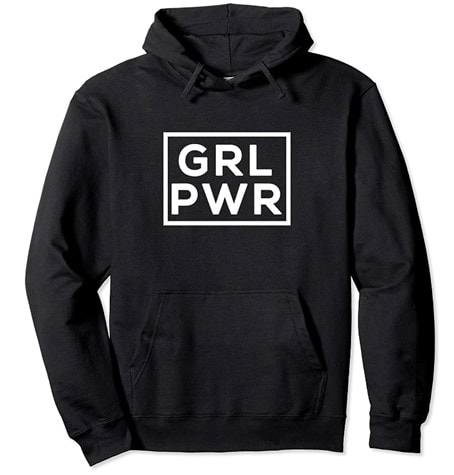 You can show support for women's rights by gifting a feminist t-shirt or hoodie or support your favorite strong woman with a cozy GRL PWR hoodie. Not only is it a fashionable and comfortable gift that she can wear often, but it also makes a statement and shows solidarity with the feminist movement.
What customers have to say: "It's such a soft and comfortable hoodie and the pockets are everything! I can carry my phone and wallet with me and leave my purse at home." – Sarah Gray
These 8 gift ideas for March 8 are just a few ways to show your support and appreciation for the amazing and powerful women in your life. And if you know exactly what they want to receive, don't hesitate to buy it for them if you can afford it. Rest assured they will remember the gesture and return it tenfold.
Have you decided on what to buy yet? We're all eyes to read your answers on our Facebook, Instagram, or Twitter.
We always aim to bring our members the best shopping options available, but some of the products featured in this post may have purchase restrictions. Please visit the merchant's terms of sale, shipping guidelines, and terms and conditions to find more information.