Classic, Timeless, and Stylish: Denim Jackets to Wear in the Fall
No matter what season, denim jackets are a staple of fashion that goes well with everything. Want to create a laid-back, casual look? Add a denim jacket! Need an extra layer during chilly days? Add a denim jacket underneath your coat! Want to spice up your wardrobe? Add a denim jacket! As a MyUS member, you can access hundreds of carefully selected partner stores from the US and UK. Shop for all the essential clothing throughout Autumn and ship them straight to your doorstep with MyUS!
Tilda Crop Denim Jacket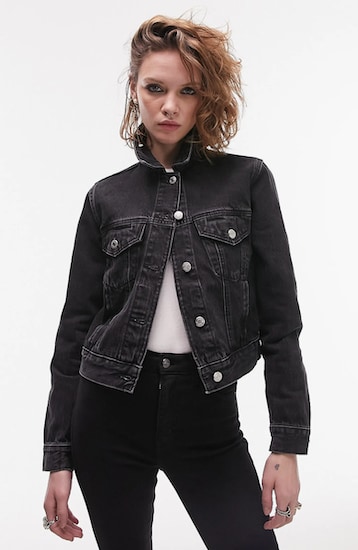 This Topshop Tilda Crop Denim Jacket brings a slim, sleek, and fresh style to your Fall-themed outfits. It's a versatile top that completes a fall or trucker-style look for last-minute outfit ideas. If you're searching for a jacket that offers warmth and protection from the elements without being bulky and heavy, this jacket is the one for your collection!
Customer Review: "Love this dark denim jacket! I always buy a small one as I like to wear it open like a cardigan. Adds texture and casualness to any dress or outfit!" - hrcolor.
Levi's Women's Original Denim Trucker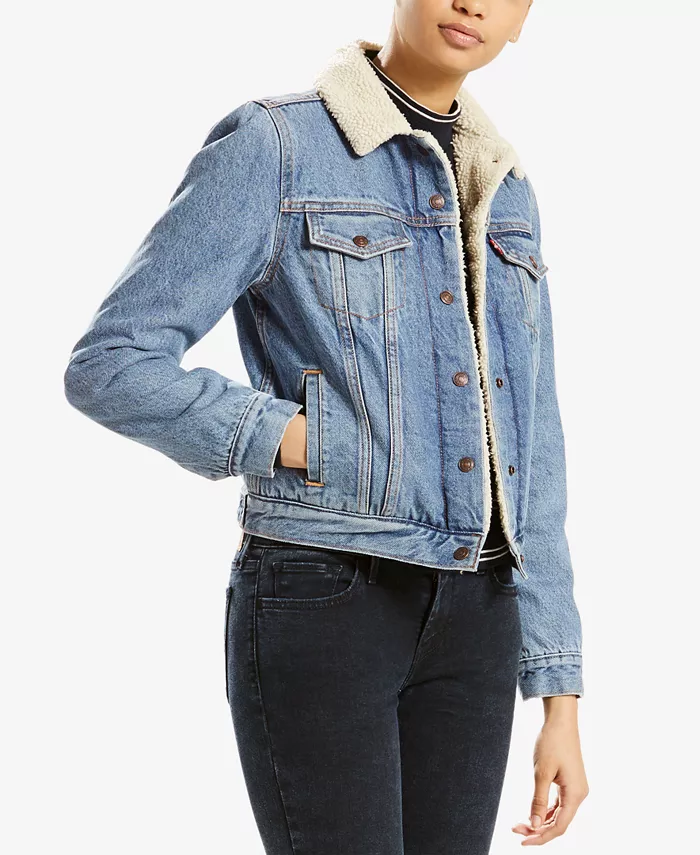 Levi Strauss and Co., the global leader in jeans and denim products presents this classic Original Denim Trucker for fall season fashion. The sherpa lining adds an extra layer of warmth during chilly days and nights, and the snap buttons make it easy to adjust comfort. Add a hoodie underneath the trucker for a laid-back and cozy outfit!
Customer Review: "This is my 3rd jacket and I love it! Fast shipping, color, and quality as described. It fits perfectly, and I'm able to wear a thin hoodie with it. It falls at my waist which is a plus and I'm able to button it up with no problem." - Cara M
Slim Washed Denim Jacket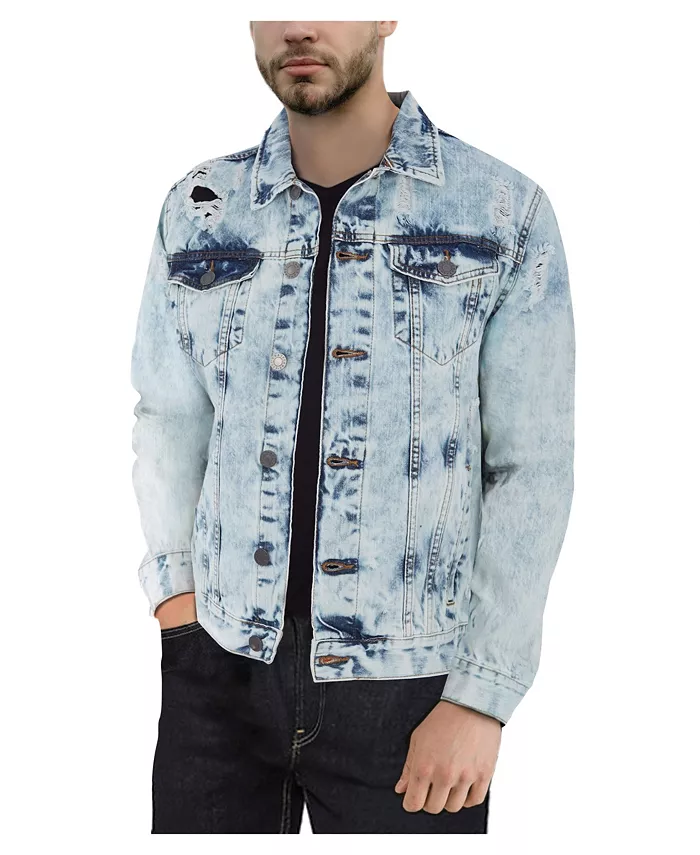 Anyone who loves to dress in layers in everyday wear will love this Slim Washed Denim Jacket from X-Ray. Distressed denim products are in style this year, and this jacket perfectly represents trendy street fashion. Choose between five colors that perfectly match your style and pair it with your favorite fall clothing items.
Customer Review: "Bought this for my husband & he looks terrific in this might I add! It's very fashionable to wear out to eat or leisurely! He likes it as well!" - Nell.
J.Crew Classic Denim Jacket
Embrace the look that has stood the test for over 100 years with this J.Crew Classic Denim Jacket for your fall wardrobe. This jacket is the perfect cover that's slightly longer to cover the body than cropped jackets and works well with anything casual or dressy for the fall season. J.Crew puts a new spin on the classic denim jacket that keeps it long-lasting and stylish.
Customer Review: "I always wanted a denim jacket! I wore it to work last week, and I received multiple compliments. The jacket makes me love younger than my 70 years!" - rgmd.
Ripped Long Sleeve Mid Length Denim Jacket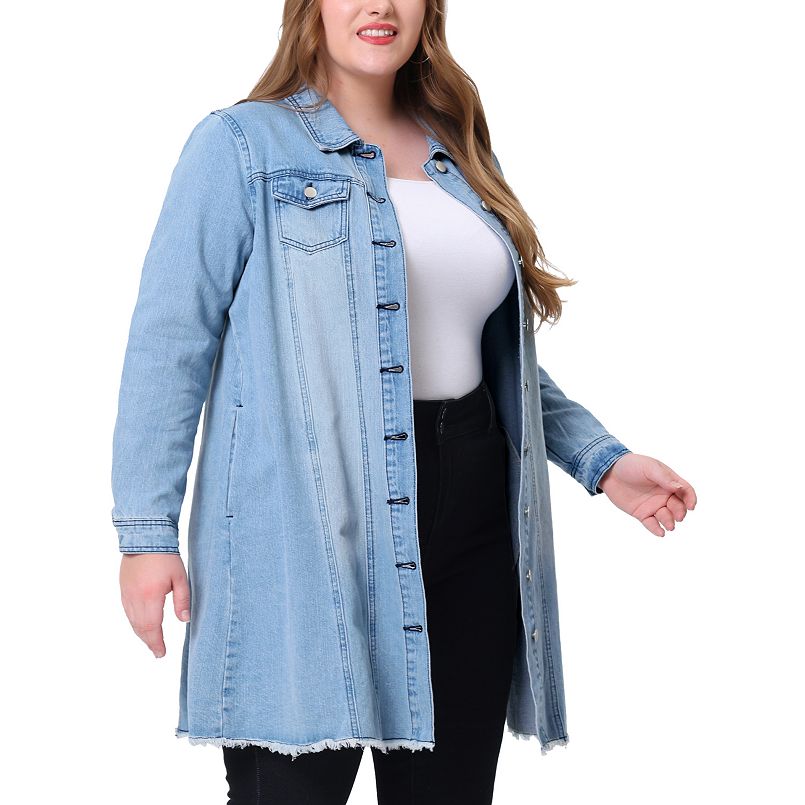 If you're searching for a denim jacket that perfectly fits you without compromising style and comfort, look no further than this Plus-Sized Mid-Length Denim Jacket! The longer length, relaxed fit, and comfortable fabrics make this the go-to jacket that's fashionable, cozy, and lively. If blue doesn't match well with your clothing style, you can get this jacket in green or black to expand your wardrobe colors.
Customer Review: "Loved this denim jacket. Like the long length. It's a heavier weight denim, which I prefer." - Becca.
Another Influence Denim Jacket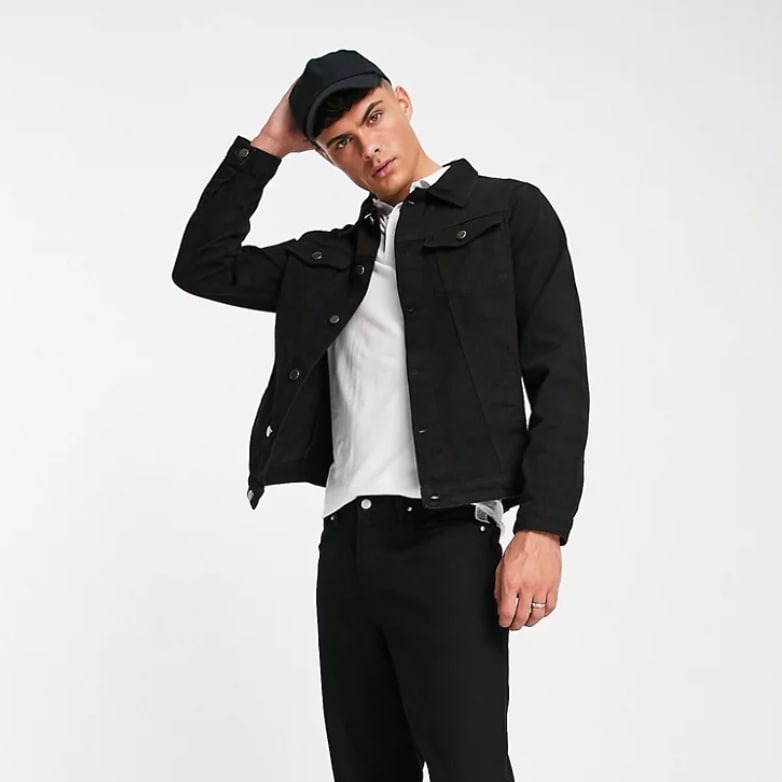 Whether you're running late to school, putting together an outfit for a hangout with friends, or taking a night on the town, throw on this Another Influence Denim Jacket with your favorite shirt and pants combination. The non-stretch material makes it durable against stretching and tears from distressed denim, which doesn't distort its shape. This denim jacket will influence you to make the best fashion choices for upcoming fall weather and events.
Customer Review: "Bought it 2 weeks ago, excellent quality. It really fits well. Love it!" - Verified ASOS Purchaser.
Denim Jackets of all sizes and colors go well with almost every type of clothing. It's no wonder that they have been popular fashion items for decades. What was once an example of counterculture fashion in the 1960s has become a staple of timeless and reliable garments for all ages. If you're looking to expand your jacket collection or add a finishing touch to your outfits during the fall, it's time to brandish a denim jacket.
Search for your next favorite denim jacket from popular US and UK stores and ship them straight to your doorstep with MyUS!
We always aim to bring our members the best shopping options available, but some of the products featured in this post may have purchase restrictions. Please visit the merchant's terms of sale, shipping guidelines, and terms and conditions to find more information.