Five Simple Halloween Accessories
Halloween is that magical time of the year when the ordinary transforms into the extraordinary. It's a moment when creativity reigns supreme, and attention to detail can make all the difference.
And hey, you don't have to sacrifice style or flair. With a little imagination and the right products, you can put together a costume that will turn heads and leave a lasting impression.
At MyUS, we understand the importance of simplicity, especially when life gets busy. These items make your costume easy to assemble and add a touch of uniqueness to your look.
Let's dive in and explore how you can create simple yet captivating Halloween costumes using these MyUS partner store finds.
Thing from The Addams Family
Halloween and The Addams Family kind of go hand in hand, and as the craze for Netflix's Wednesday is still high, we couldn't help but suggest that you grab your own Thing accessory.
Creating the Wednesday Addams costume can be easy – just attach Thing to your shoulder and pair it with a classic black dress. Complete the look by styling your hair in braids, and you'll channel Wednesday's eerie charm effortlessly. The attention to detail with Thing adds a touch of authenticity to your costume, making it a standout choice for any Halloween gathering.
Customer Review: My daughter loves it and I can tell Thing is becoming her best friend. It's eerie to me but as long as she's happy with it, I'm happy too. – mamabear24
Spooky Pumpkin T-Shirt
Sometimes, less is more. If you don't feel like dressing up, a spooky pumpkin-hunting-ghosts tee will do the trick, and you'll have the perfect foundation for a simple Halloween costume. Just throw it on, pair it with some dark trousers you already have, and maybe add a bit of black eyeliner, and you're good to go. This cozy yet stylish ensemble captures the essence of Halloween with its design. It's a no-fuss, easy costume that allows you to join the Halloween spirit.
Customer Review: My mom bought me this shirt for Halloween and my girlfriend liked it so much that I got her one too! 10/10! – Amazon Customer
Revolve Leopard Print Bodysuit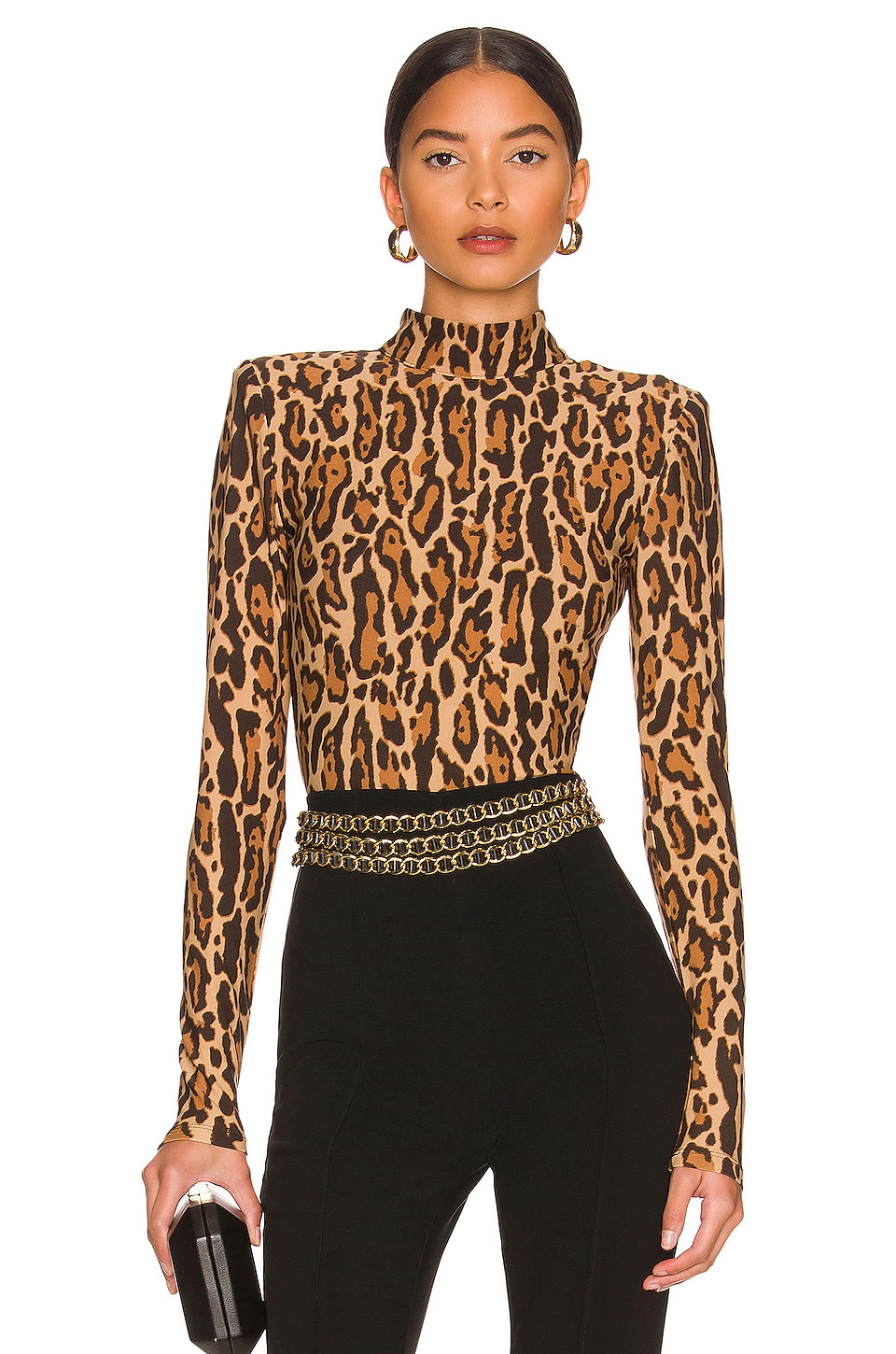 Want a costume that stands out and is versatile enough to wear year-round? Look no further than our favorite Revolve leopard print jumpsuit. This eye-catching piece is a costume in itself, making it perfect for those who prefer simple Halloween costumes without sacrificing style. Whether you're channeling your inner feline or embracing a chic and confident persona, this jumpsuit lets you create a captivating look with minimal effort.
Customer Review: It's winter where I am so this bodysuit is not only warm but also stands out when wearing this with leather black pants. This is high quality but you'll need someone to zip up the collar. – REVOLVE Shopper
Vintage Witch Hat
You can transform into a bewitching beauty with a simple vintage witch hat. This is an accessory that adds a touch of magic to your outfit and can improve any simple Halloween costume. Pair it with a black dress or all-black attire, and you'll instantly become the enchanting witch of your spooky dreams. The shimmering details make the hat a standout piece, ensuring your costume is elegant and easy to assemble. Hurry up and grab this bestseller now.
Customer Review: Super cute for hocus pocus theme night With the ladies! Good for decor and to wear. - Natalie Vargas
Vampire Fangs Set
Sink your teeth into this Vampire Fangs Set for an effortlessly spooky costume. These realistic fangs are easy to apply and instantly transform you into a creature of the night. Whether your idea is to dress up as Dracula or a sultry vampire, these fangs are the finishing touch that will make your simple Halloween costume unforgettable. Just add some dark clothing and a dash of vampire charm, and you're ready to haunt the night.
Customer Review: Okay, so I had low hopes due to the price of these fangs- but they are high quality! They stick to my teeth nicely, and the lisp is almost little to none! – Kody Thompson
In the world of Halloween costumes, simplicity does not mean sacrificing style or creativity. With the right stuff, you can effortlessly create captivating looks that will leave a lasting impression.
So, don't be afraid to delve into the magic of simplicity and take your costume to the next level with these easy Halloween costume ideas. Whatever you choose to be, MyUS is here to help you buy and receive these fantastic products anywhere around the world.
Don't wait any longer—join MyUS today and make your dream costume a reality. Happy Halloween!
We always aim to bring our members the best shopping options available, but some of the products featured in this post may have purchase restrictions. Please visit the merchant's terms of sale, shipping guidelines, and terms and conditions to find more information.