Special Gift Ideas for Your Best Friends (Friendship Day is Aug 7!)
We all need a day to say "thanks" to the friend who has always been there for us. The one that was there after the break-up. The one that picks you up from the airport. The one that always says the right things when you need it the most. Your best friend, your bestie, your BFF.
It just so happens that August 7 is Friendship Day. It's the perfect time to let your friend know just how special your friendship is. We want your Friendship Day to be special, so we've picked out a few fun gift ideas:
Best Friends Forever Pillow ($35.90)
A gift that's as comfortable and as practical as the friendship it represents. Buy it online here.
Cocktail Glasses ($122.00)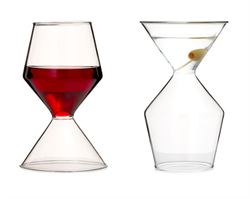 You and your bestie can enjoy a cocktail in even cooler glasses. Buy it online here.
Friendship Heart Charm ($50.00)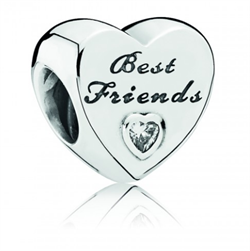 Add a little heart to your friend's charm bracelet. A great keepsake for a life-long friend. Buy it online here.
"A Sister is a Forever Friend" Necklace ($80.00)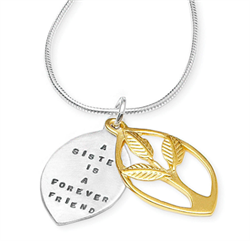 When your best friend is your sister, this pendant gets to the heart of the matter and lets her know you'll be by her side forever. Buy it online here.
Warm Vanilla Sugar Gift Set ($37.50)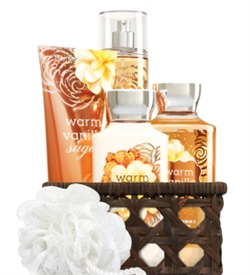 A good friend is as sweet and comforting as these warm vanilla sugar scented bath and skincare products. Buy it online here.
I'll Be There Necklace ($98.00)
Let that special someone know you'll be there through thick and thin, good and bad, the highs and the lows. Buy it online here.
Cat Tao Pillows ($38.00)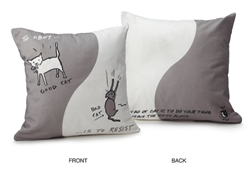 You cat-lover friend will adore these pillows stuffed with fluff and cat-itude. Buy it online here.
Yin Yang Phone Cases (Starting at $23.20)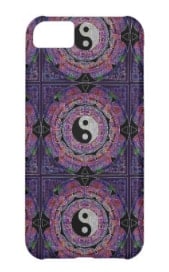 When your friend is the yin to your yang, show it with a gift that's the perfect balance of protective performance and personality. Buy it online here.
Good Cop Bad Cop Coffee Mugs ($9.99)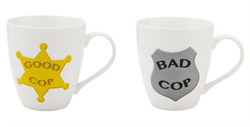 Perfect when the two of you complement each other's strengths. Buy it online here.
Monogrammed Bangle ($68.00)
The gift of friendship deserves a gift as unique as your friend. A monogrammed bracelet with her initials lets her know you love her for who she really is. Buy it online here.
Lobster is the Best Medicine ($14.00)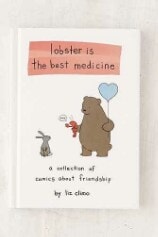 This cute collection of cartoons about friendship is sure to bring a smile to your friend's face with every turn of the page. Write a dedication on the first page for the perfect personal touch. Buy it online here.
Friendship Bracelet Party Kit ($23.75)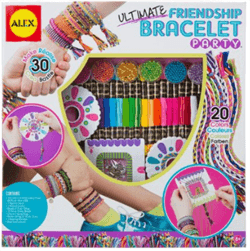 For your children's friends: This fun kit that has everything needed to make a one-of-a-kind keepsake. Buy it online here.
Buy Gifts Online from American Stores & Ship Home With MyUS
Each of these websites will ship your purchases to MyUS (so you can shop these stores even if they don't offer direct international shipping to your country - that's the beauty of MyUS!). We'll receive your purchases, repackage your items for cheaper shipping and reship them overseas in as little as 2 days to ensure the happiest of Friendship Days.
While we've made every effort to provide the best available shopping options for MyUS members, some items or merchants listed may restrict purchase amounts, may not accept international credit cards or may restrict purchases to certain countries. Please check the merchant's website for complete terms of sale, shipping guidelines or terms and conditions for more information.