Fuzzy Socks Are A Must!
Fuzzy socks are warm, cozy, and perfect for snuggling up in cold or rainy weather. If your fuzzy socks are tired and worn, it's time to trade them in for a new pair.
Shop the latest styles and colors from US websites, and ship them internationally in as little as 2-4 days with MyUS!
10. Printed Cozy Socks from Old Navy $6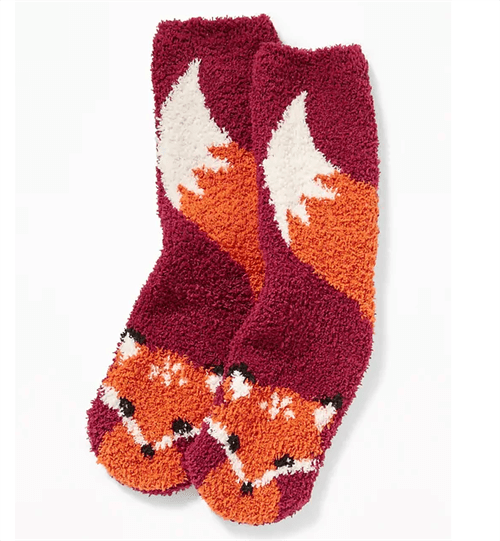 Made of plush, cozy chenille, these socks from Old Navy have the perfect amount of stretch. Choose from multiple colors here.
9. GAP Cozy Chenille Socks $9
With a ribbed top and chenille knit, these cozy socks are super soft and available in 4 rich colors. Buy your pair from GAP here.
8. UGG Fleece Lined Sock $50
These fleece lined socks from UGG have a chunky cable-knit exterior that gives them a slipper-like look, and a plush fleece lining that's incredibly soft. Buy a pair for yourself (or someone special) here.
7. Butter Crew Socks $10
These plush crew socks with fun polka-dots are buttery-soft and perfect for snuggling up. Buy a pair here.
6. Pom Pom No-Show Socks $16
These plush and warm low-cut socks with pompoms at the heels will add a little playfulness to your next cozy night in. Buy them here.
5. Pattern Crew Socks $15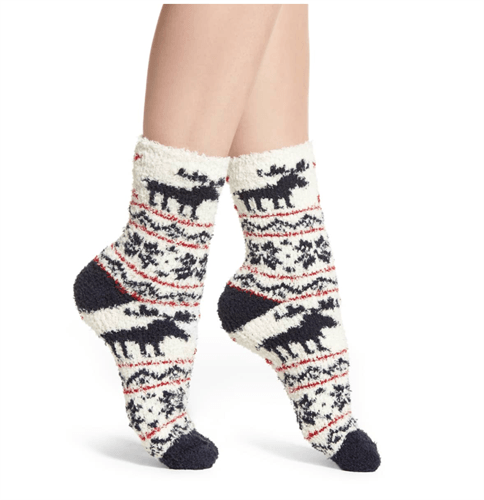 Whether you're on a ski vacation or sitting on the couch, these ultra-soft slipper socks will keep you warm and have your feet saying "thank you!" Buy a pair from Nordstrom here.
4. Winter Thermal Slipper Socks $12
Cat lover? Try these thermal slipper socks! They have a non-slip bottom, adorable cat print, and are fleece lined for comfort. Buy your pair here.
3. Eedor Fuzzy Socks $22
Prefer neutral colors you can wear anywhere? These fuzzy socks from Eedor will keep your feet warm and stylish whether you're at home, on the train, or at work. Buy a pack of six here.
2. Microfiber Comfy Home Socks $16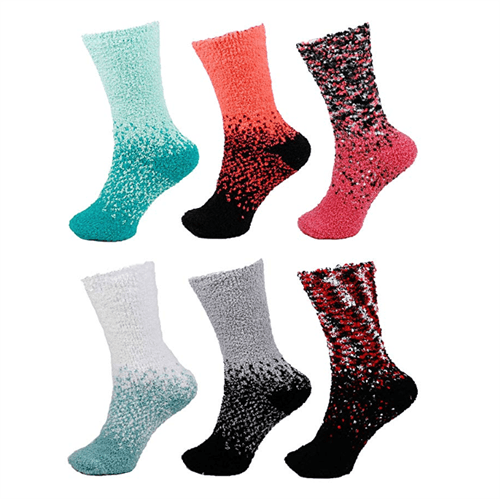 With a fun ombre design and soft, relaxing fit, these comfy socks will become fast favorites! Buy a pack of six here.
1. Hot Feet Heavy Thermal Socks $16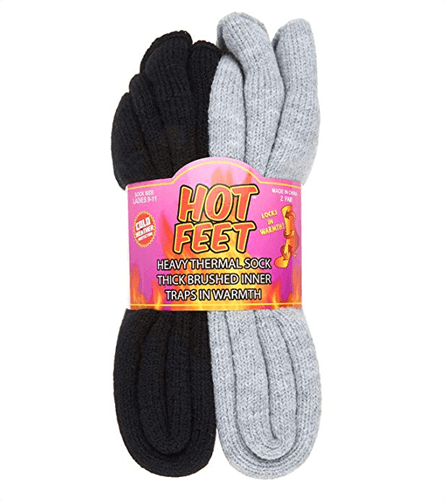 For warm feet in even the coldest months of the year, try Hot Feet thermal socks. They are made from long-looped thermal pile to create a vacuum of warm air next to the skin to keep feet warm longer and have a super soft brushed inside to keep you comfortable. Buy a pack of two here.
We strive to bring our members the best shopping options available, but some of the socks featured above could have purchase restrictions, or may not take every form of payment. Find more information by viewing merchant's terms of sale, shipping guidelines and/or terms and conditions.