Gear Up With Quality Waterproof Hiking Sneakers
While some hide under their blankets and cannot wait for the cold and wet days to be over, others don't mind and enjoy spending time outside! If you're part of the second group, you probably know that with the right clothing and shoes no type of weather can stop you.
For all your outdoor adventures, rain or shine, these are the best water-resistant hiking sneakers available and now you'll have access to these and more with your MyUS membership! Sign up today to enjoy fast and reliable shipping to wherever you are in the world.
Women's Out 'N About Lace Sneakers $100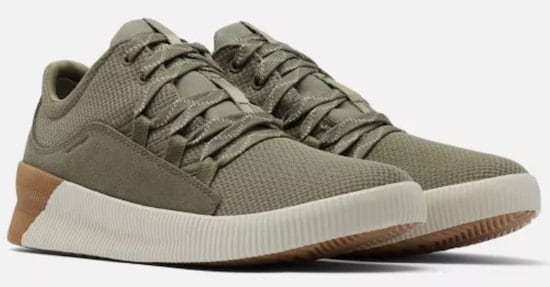 Practical (and fashionable) for everyday use and for climbing mountains. SOREL's Out 'N About Lace Sneakers for women are made of waterproof suede, two-tone vulcanized rubber sole, and textile top cover. The sole will give your feet some extra grip on slippery terrains; even if there's heavier rainfall, the dirt will be relatively easy to wash off. This model is available in 4 different colors.
"In the past, I've always bought cheap shoes for quantity, but as I get older I want to buy cute quality shoes. These have been great so far in the milder MI winter weather and hold up well against water." reads Casey's review.
Thorogood Crosstrex Mid Waterproof Comp Toe Sneakers $120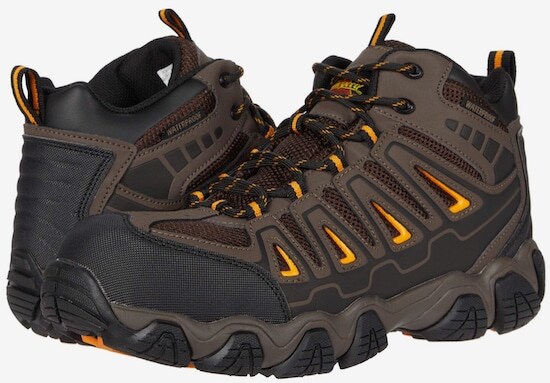 Looking to invest in modern, quality, water-resistant and warm sneakers for the hiking season? Then the ThorogoodCrosstrex Mid Waterproof Comp Toe Sneakers are the pair you're looking for. They're sturdy but very flexible and will give you a lot of freedom to move around. Topped with soft textile lining for added breathability and a rubber midsole for comfort, rest assured that you'll be able to stay active all day long. Available in 3 color combinations.
"For the price, these provide good comfort for long-distance trekking, and the waterproofing is pretty effective. It still hasn't worn out after a lot of use," says Matthew.
Merrell Kid's Chameleon Waterproof Hiking Shoes $42.50+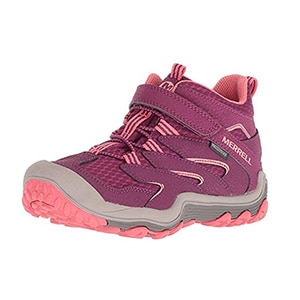 Let's not forget that children are the ones who enjoy time outside the most, and they, more than anyone, need a good pair of sneakers to keep them warm and running all day. For that purpose, we recommend the wonderful Merrell Kid's Chameleon Shoes for young boys and girls (aged 8-12), available in 6 color combinations, covered with 100% leather, and with a rubber cup sole and lug pattern outsole for extremely good traction.
"I really like these boots. It's waterproof and has a very good grip. Very good quality boots. Highly recommend. I used to buy a different brand but I'm gonna stick with Merrell hiking shoes from now on." comments buyer VRV.
Vessi Women's Cityscape Sneakers $135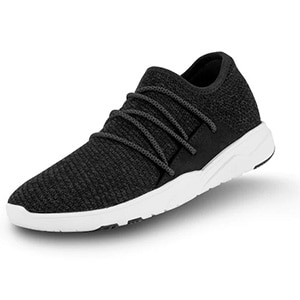 Not a fan of heavy, sturdy shoes and/or hard routes, but still enjoy a little bit of hiking or walking up some tougher paths? Get yourself a pair of Vessi Women's Cityscape Sneakers and enjoy your days however you prefer. They are lightweight and look like your everyday, modern pair, only with a tighter grip. Go up that local mountain or combine them with everyday clothes for running errands or a casual day at work.
"I love these. I tried them out snowshoeing and they went great! I have been recommending these to my friends." comments Julie R.
Kids' TERREX Trailmaker RAIN.RDY Hiking Shoes $80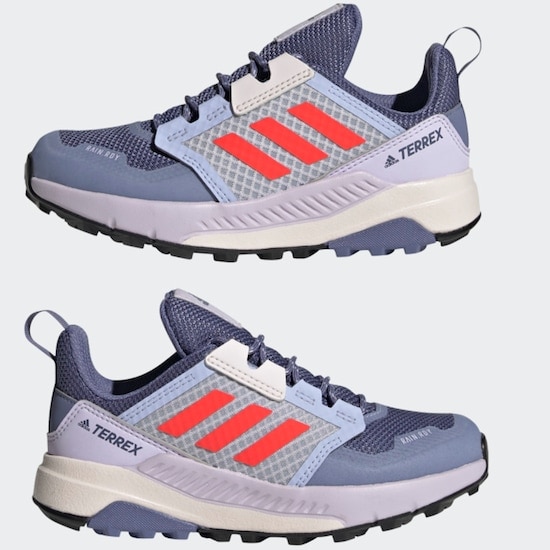 Another great and modern-looking pair that the younger generations will love. Generally, kids always need shoes with more grip because they're restless and love running around and exploring. So if your child is a young explorer too, get them the Kids' TERREX Trailmaker RAIN.RDY Hiking Shoes for comfortable adventuring. Their thick traction outsole will make stepping on small rocks go unnoticed.
"Bought these trainers for my youngest. He loves the color, and how spongy they were. Seem well made and hard-wearing which is what I wanted." claims Poults1986.
Men's KEEN Highland Waterproof Chukka Sneaker Boots $150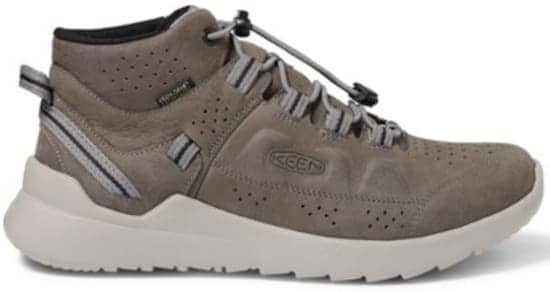 For a lightweight and flexible, yet high-top design that is much needed for hiking, you need these Highland Waterproof Chukka Sneaker Boots. Available in black and steel gray, they can be an everyday part of every contemporary man's life thanks to their hybrid look and eco anti-odor treatment.
"Seems to be a very good shoe for the price, very waterproof, easy to take on and off, and comfortable. I didn't need to replace the insoles with better ones like I do with most other shoes." writes Martin.
Under Armour Unisex-Adult Stellar Tac Side Zip Sneakers $85+
The all-star of hiking sneakers is here! These Under Armour Unisex-Adult Stellar Tac Side Zip Sneakers have everything you are probably looking for in a pair of hiking sneakers, and they come at a very, very affordable price, too! The shoes have UA storm gear with a DWR finish to repel water without sacrificing breathability, and a medial side zipper for ease of entry. They dry very fast and will keep your feet warm and comfortable at all times.
"These boots are excellent! I work for a Fire Department full time and have been enjoying these as my duty boots. They are comfortable and fit as expected. Under Armour has made a nice quality product. I have owned these for about a month now, so I will update after a year on how they have worn in. Already I am recommending these to the other guys at the FD. I would like to see a future iteration with steel toes as an option." reviews Jake Sira lengthy.
Columbia Men's Vitesse Fasttrack Waterproof Hiking Shoes $58+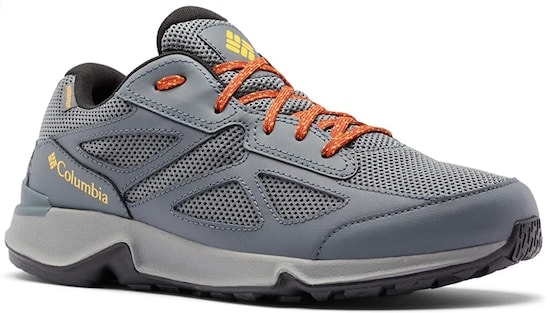 The Columbia Men's Vitesse Fasttrack Waterproof Hiking Shoes are the ultimate performance shoe ideal for both outdoor and indoor activities because they combine comfort, function, and fashion. With a hard rubber outsole designed to last, they're ready to hit the pavement or the long-awaited hike! Their ultra-light EVA midsole will also give you comfort like no other.
"Lightweight! Waterproof as well, but most importantly comfortable, literally wore them all day and my feet didn't ache after! Great buy for sure!" Roberto is satisfied.
Adidas Terrex Hyperblue Mid R.RDY Shoes $160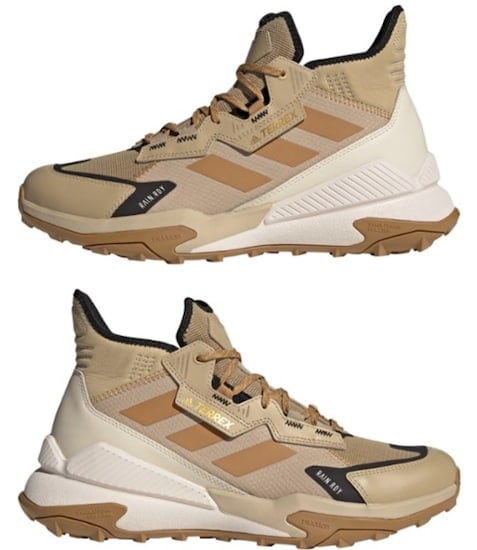 These are one of the top-rated hiking sneakers and rightfully so! We mentioned the Adidas Terrex for children above, so it's only fair to include the Adidas Terrex Hyperblue Mid R.RDY Shoes for grownups too. They are a must-have because of their unique EVA light cushioning and RAIN.RDY waterproofing, so go grab your pair while they're still available.
"Love the color and style from Adidas on this one, boots took me a few times wearing them to break them in but they are going to be an excellent buy during the colder wet months, well made too," says Martibhoy72.
What are your favorite hiking sneakers that you simply can't stop wearing? Shop your old and new favorites from US stores with MyUS international shipping.
We always aim to bring our members the best shopping options available, but some of the products featured in this post may have purchase restrictions. To find more information, please visit the merchant's terms of sale, shipping guidelines and/or terms and conditions.