Germany's Must-Follow Influencers of 2020
Ready to meet Germany's hottest influencers? Whether you're interested in fashion and beauty, cooking and culture, or are looking for your next vacation destination, you'll look forward to these influencers in your Instagram feed!
Whether you live in Germany or across the globe, we promise you'll be captivated:
Hannah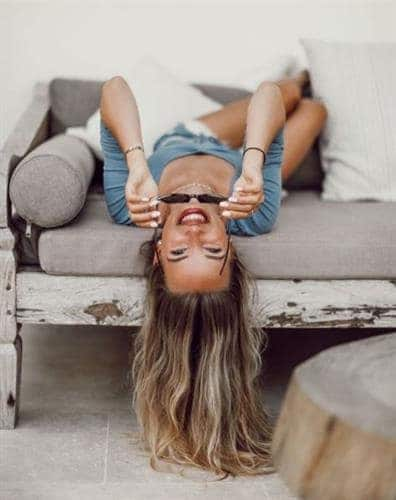 Want to take a peek at life in Germany from the perspective of a fun-loving 19 year old? Hannah is your girl. A content creator for Studio71, she has a large following on Instagram where she shares her travels and favorite outfits. She's also active on YouTube, posting vlogs about everything from everyday life in boarding school to nose surgery and road trips.
Kosta Williams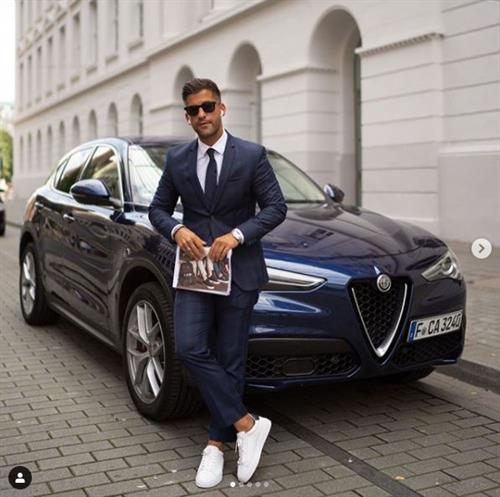 For chic menswear looks against the backdrop of cobbled streets, give Kosta Williams a follow. This art director and dad shares fashion, fitness, and lifestyle inspiration for men on Instagram and Facebook, and vlogs on YouTube about his favorite fashion finds, colognes, and designer do's and dont's.
Ann-Christin Weber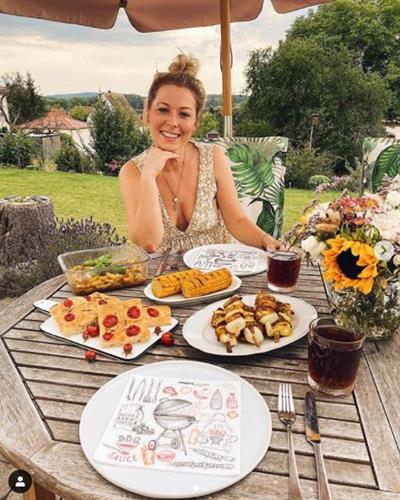 Based in Bavaria, Ann-Christin Weber started blogging in 2010 and in 2017, she went all in! She made it her full time job and passion. Her blog, Fashion Kitchen, is a colorful mix of fashion, cooking, DIY, and house building diary, with an impressive catalog of tasty recipes—including Oma's recipes for Apple Strudel and Kleckserlkuchen, YUM! You can also keep up with her on Instagram, where she uploads pics from her daily life and lets followers know when new content hits her blog.
Samira and Laura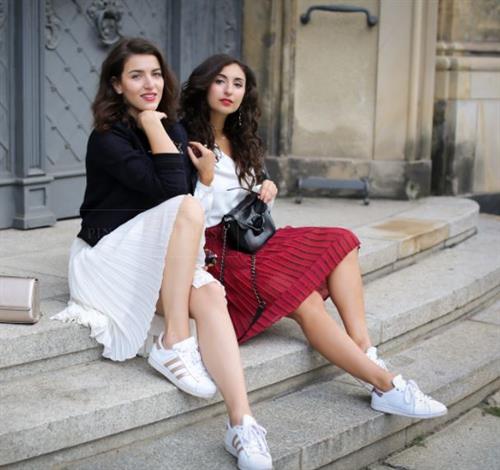 Based in Berlin, Germany, Samira and Laura are the sisters behind Samieze, a fashion, food, and travel blog that's been gaining popularity since it launched in 2014. Several times a week, they publish new articles on fashion and food and have become an online destination for fashionistas around the world. Follow them on Facebook and Instagram to enjoy the tastes and trends of their beloved Berlin.
Serena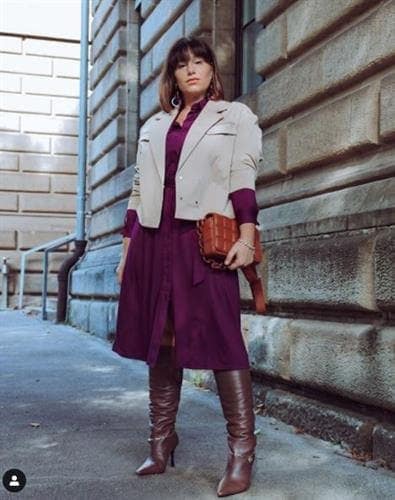 Have curves? Meet Serena, a self-described curvy girl that embraces her look and encourages others to do the same through her Instagram account and her blog, Mode Cocktail. Subscribe to her blog and give her a follow for tips on how to wear an oversized shirt, travel diaries, home decor ideas, and more.
Ela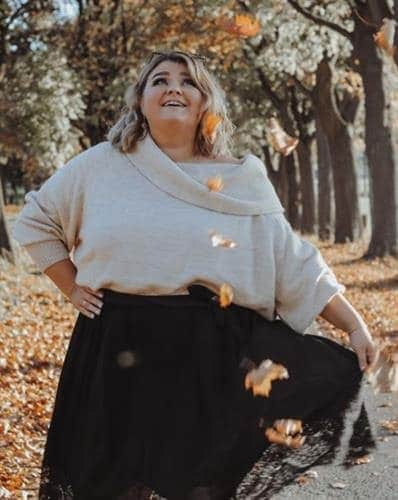 The plus-sized fashion industry is growing by leaps and bounds, and German influencer Ela is here to guide you through. On her blog, elabonbonella, she shares styling tips, shopping tricks, and how to build a personal wardrobe that will help you tackle the world with confidence. Subscribe today, or follow her on Facebook and Instagram for daily looks and updates.
Viktoria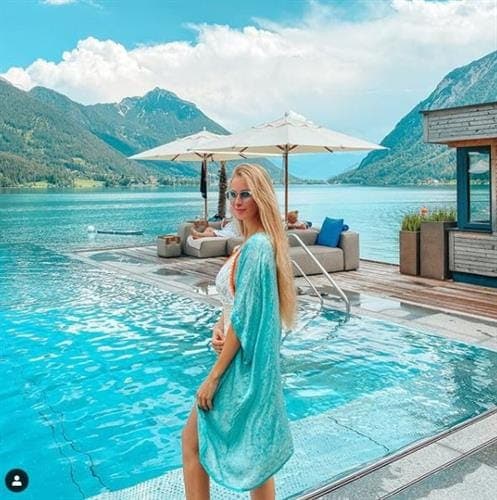 Based in Munich, Viktoria is a twenty-something fashion-lover that blogs about everything colorful and sparkly with her partner-in-crime, Miss Finny. Their blog, The Fashion Zoo, as well as her Instagram account, are full of exciting places, delicious food, and LOTS of pastels, even in the winter months.
Jacqueline
Jacqueline, known best online as Jacky, is a 20-year-old influencer living near Stuttgart that loves covering fashion, beauty, and lifestyle topics on her blog, Jackleei, and popular Instagram account. Subscribe and follow her for re-shop outfit ideas, tips on editing pictures, and travel inspiration.
Daniela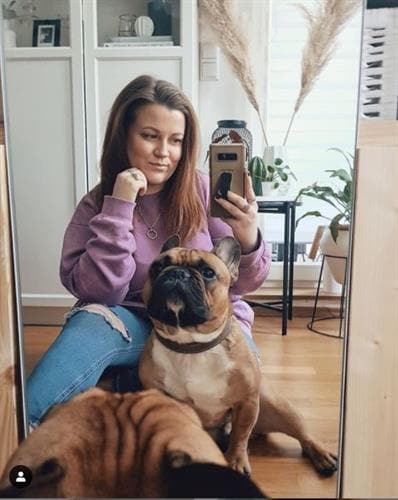 Based in Leipzig, Daniela is a popular German lifestyle blogger that reports on topics ranging from lifestyle and beauty to DIY and chic home decor. Down to earth and full of wit, she makes her blog feel like you're sitting down to chat with a friend. Subscribe to her blog, With Daniela, and follow her on Instagram today.
Eylem Abaci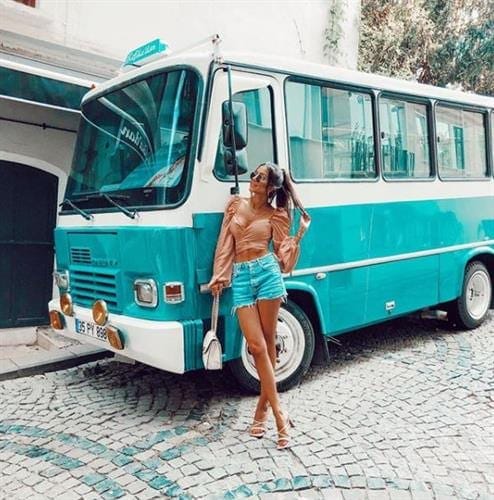 Born in Germany, Eylem Abaci relocated to Istanbul, Turkey two years ago, and hasn't looked back. Her self-titled blog covers anything and everything that catches her interest, from food and fitness to lifestyle, travel, beauty, and fashion. Follow her on Instagram, check out her new workout video on YouTube, and be sure to read her fun and interesting blog, 10 Weird Things About Me.
Jenny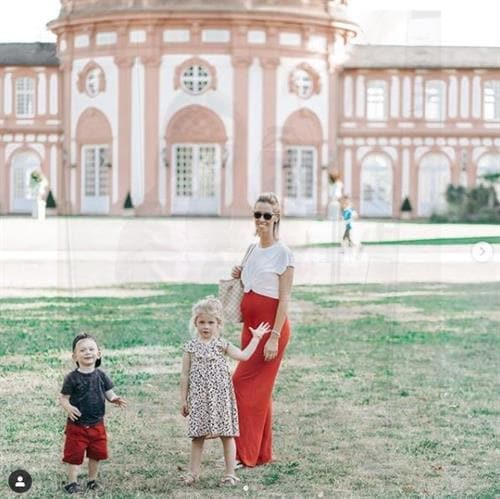 Who says fashion and motherhood don't mix? Not Jenny! As mom to two young daughters, she's living proof that it's possible to enjoy fashion, have style, and share it with the world, even when caring for little ones. Follow her journey on Instagram and YouTube, where she shares videos of her home life, travels, and tackling the everyday ups and downs of being a mom.
Who are your favorite influencers from Germany?
If we missed any of your favorites, we would love to hear from you! Let us know on Facebook or Instagram who should be added to the list.