Have a Howling Halloween: Top Dog Halloween Costumes for Your Furry Friends
Halloween isn't just for humans; it's also a fantastic opportunity to get creative and have some fun with your four-legged furry friend. Dressing up your dog in a Halloween costume can be a delightful experience for both you and your canine companion. And, for all you dog parents out there, MyUS has got you covered with a wide range of dog Halloween costumes. Whether you have a large dog or a small one, there's something for every pup to get into the spooky spirit.

In this article, we'll show five pawsome options that are sure to make your dog the star of the Halloween parade.
Batman Dog Costume from Kohl's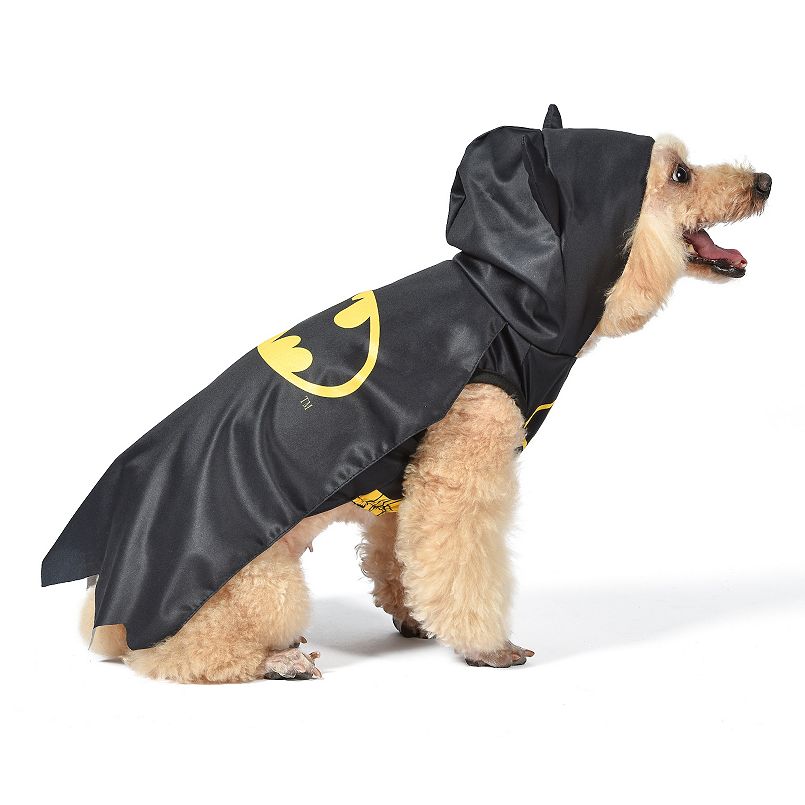 The Batman dog costume from Kohl's is a must-have for superhero-loving pet owners. This costume includes a Bat-symbol-emblazoned cape and a matching headpiece, transforming your furry friend into the Caped Crusader himself.
This costume is perfect for dogs of most sizes, thanks to its elastic bands and easy-to-wear design. Whether you have a larger or smaller dog, they can channel their inner Dark (or should I say "Bark") Knight and join in on the Halloween fun.
Customer Review: Super cute and great quality! – Lissette
Spider Dog Costume from Amazon
This Spider Dog costume is a spooktacular choice for smaller dogs. The cute, creepy outfit features eight bendable legs, turning your pup into an adorable arachnid for Halloween.
So, if you're looking for small dog Halloween costumes, this one is tailor-made for them. Its lightweight and flexible design ensures that your little furball can move around comfortably while still looking absolutely irresistible to pet… I mean scary; It will definitely look scary and scare everyone off.
Customer Review: This costume is adorable and super easy to use and put on! It's adjustable and soft so it won't hurt the baby! Doesn't stay on super well but my pup also doesn't like costumes much lol! – Abby
Doggy Parton Urban Outfitters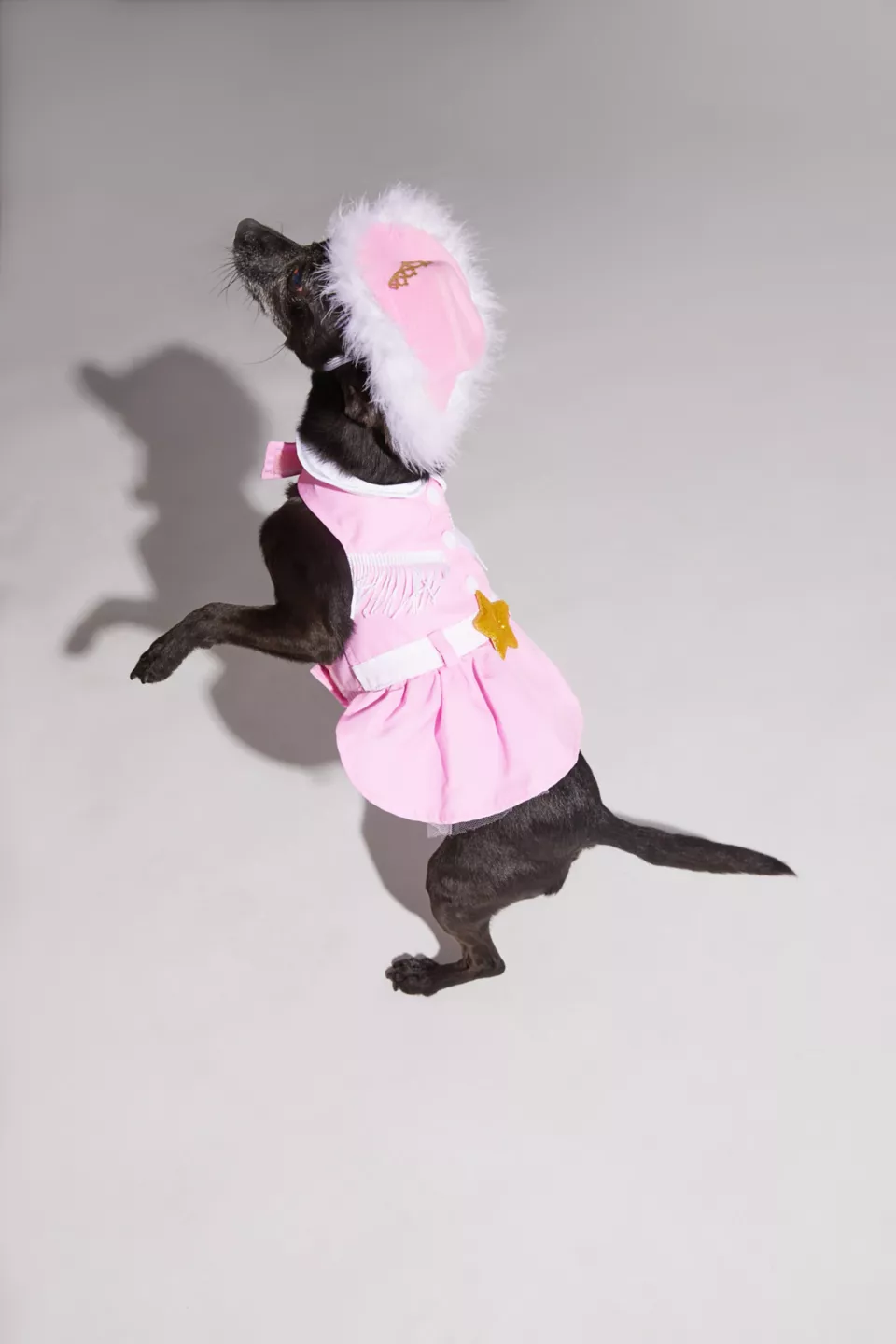 If you prefer a bold and fun Halloween look for your dog, the Doggy Parton Cowgirl Pet Costume from Urban Outfitters is the perfect fit. Give your pup that classic Wild West flair with a full costume; it is a great choice for large and small dogs. It adds a touch of charm to any canine outfit, making it a fantastic option for those who want to keep things fun yet stylish.
Customer Review: What a beautiful model! So in love with the hat/pug combo <3 – pugparty
Dapper Dog Tuxedo Costume from Chewy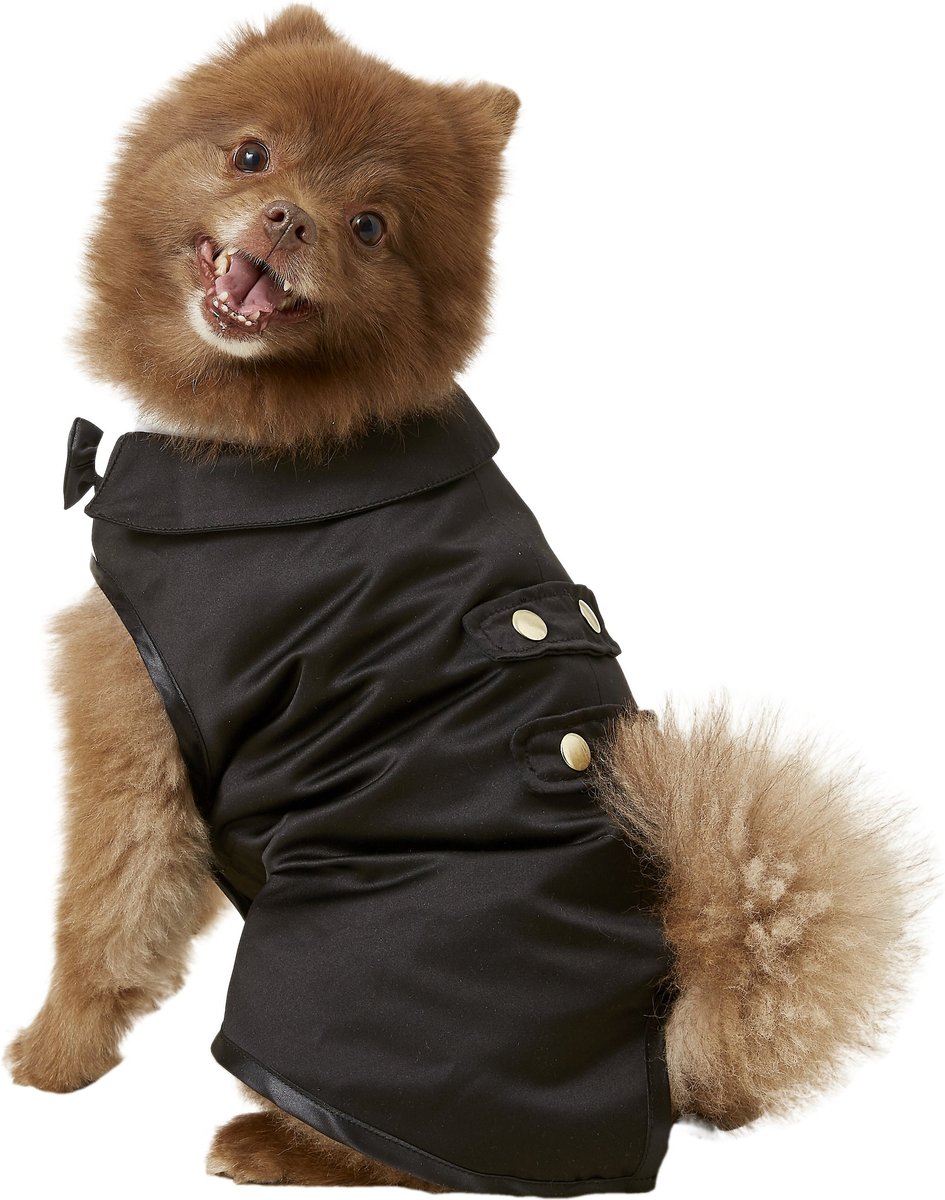 Is your doggo a small sir or a gentle giant? Then we have the outfit to go with his manners! Large dog Halloween costumes might be harder to find, but this Formal Dog Tuxedo comes in various sizes, so don't worry about that! It consists of a sleek black tuxedo jacket with a white shirt insert and a matching bowtie, making your dog look like they're ready to attend the most sophisticated Halloween soirée. It's a charming option for small dogs looking to make a big statement or for large tail-waggers looking to prove that big dogs are the gentlest souls.
Customer Review: Love!! Easy to get on and off yet he can't wiggle out of it. We ordered the x-large and it fit my 90 lb guy perfect. – Asher
Star Wars Princess Leia Costume from Amazon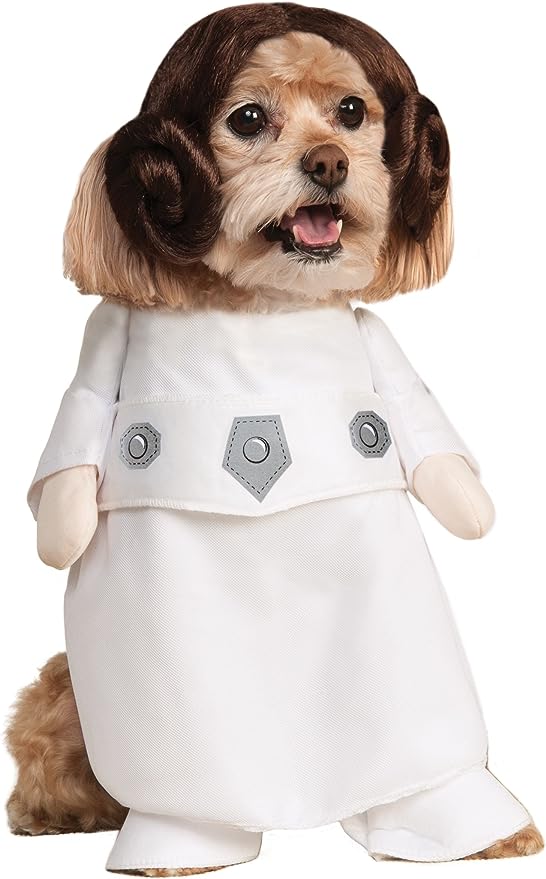 Just how cute is this idea!? The Princess Leia dog costume is an out-of-this-world (yes, I'm aware) choice if you're looking for originality. This adorable costume consists of two pieces: Princess Leia's iconic white robe and headpiece miming her distinctive hairstyle. Your dog will be ready to join the Rebel Alliance on a galactic adventure for treats! May the force be with her!
Customer Review: We bought this for our 100lb lab and loved it!!! I'm not sure she was as entertained as we were though. – Eilidh
Bonus tip: If you're on a very tight budget but still want to include your furry friend in the fun, you can always use an old sheet and turn it into a ghost. Just cut a few holes so your doggo can see and breathe, and you're done!
Dressing up your dog for Halloween is a delightful way to share the holiday spirit with your beloved dog. No matter the size of your furry friend, we created a selection of dog Halloween costumes so you can find the perfect outfit for your partner in crime. Make this Halloween unforgettable by including your ride-or-die friend in the festivities.
Shop with MyUS today, and don't miss out on the chance to make this Halloween a howling good time for you and your four-legged companion!
We always aim to bring our members the best shopping options available, but some of the products featured in this post may have purchase restrictions. Please visit the merchant's terms of sale, shipping guidelines, and terms and conditions to find more information.