Have a Beach Vacation Planned? You'll Need New Swimwear!
As the scorching summer sun takes center stage, it's time to cool off and make a splash at your nearest swimming hole!
Whether heading to the beach, hitting the local pool, or enjoying the refreshing springs, one thing is certain: it's time to update your swimwear collection.
In this blog, we'll try our best to show you some of the trendiest swimwear options for the entire family, ensuring you make a stylish statement while staying comfortable and confident in the water. From fashionable choices to practical essentials, let's dive in (pun intended) and explore some must-have swimwear pieces!
Women's Swimwear
When it comes to beating the heat in style, women's swimwear takes center stage, offering both comfort and fashion. Whether you're lounging by the pool, strolling along the beach, or taking a dip in the ocean, the right swimwear can make all the difference. From one-piece suits to bikinis and tankinis to monokinis, there is a vast array of options to suit every body type and personal style. With innovative designs, vibrant colors, and flattering cuts, women's swimwear allows you to embrace the summer season while looking fabulous. So, dive into the world of swimwear, discover how to stay cool, and make a statement with these stylish products.
Women's One-Piece Swimsuit by Cupshe, $33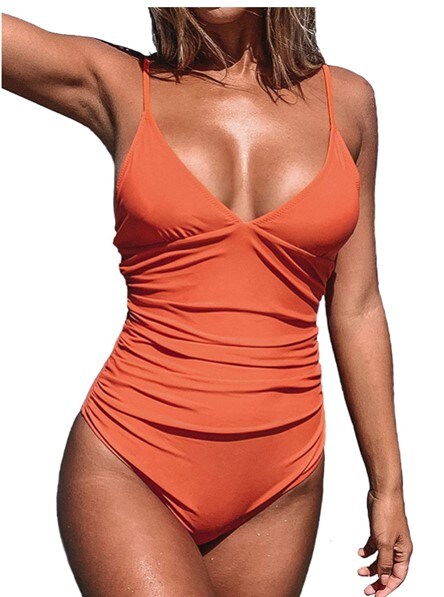 This elegant and modern one-piece swimsuit combines fashion and function effortlessly.
It perfectly balances style and comfort with a flattering V cut, tummy and waist control, and adjustable straps. It is available in a range of vibrant colors and patterns, and shoppers swear it's a true head-turner.
Customer Review: "First time ever ordering swimsuit on line and am so happy! Beautiful colour and XL fits perfectly. (5'4" at 155) Nice fabric and made well, super happy!" – Ann
Women's High-Waisted Bikini by Zaful, $30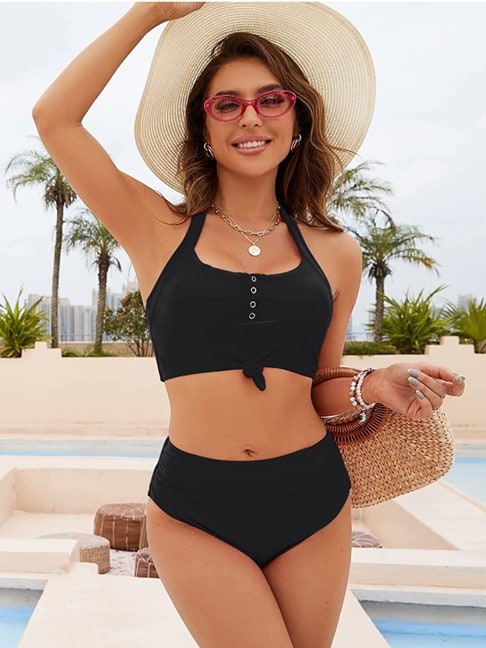 Embrace retro vibes and channel your inner Marilyn Monroe with this high-waist black bikini that exudes timeless appeal.
The high-waist bottom provides ample coverage, while the matching bikini top offers excellent support and a flattering fit – it's almost like a crop top that you can wear with your shorts!
This is a classic choice for women who love a touch of vintage charm. Combine it with a big summer hat, and you'll be the star of the sunset cocktail parties at the beach bar.
Customer Review: "This bathing suit is very flattering! Nicely made. Thick and comfortable material. Consistent quality!" – Khalena Fields
Men's Swimwear
When the summer heat becomes relentless, there's nothing quite like a refreshing dip in the pool or a day spent lounging on the beach. And when it comes to beating the heat in style, men's swimwear offers the perfect solution. With an array of options available, from classic trunks to trendy board shorts, there's something to suit every man's taste and personality. Men's swimwear provides a comfortable and practical choice for water activities and allows you to make a fashion statement while staying cool.
So whether you're looking to make a splash at the beach or enjoy a leisurely swim, dive into the world of men's swimwear and elevate your summer style while keeping the heat at bay.
Men's Board Shorts by Hurley, $36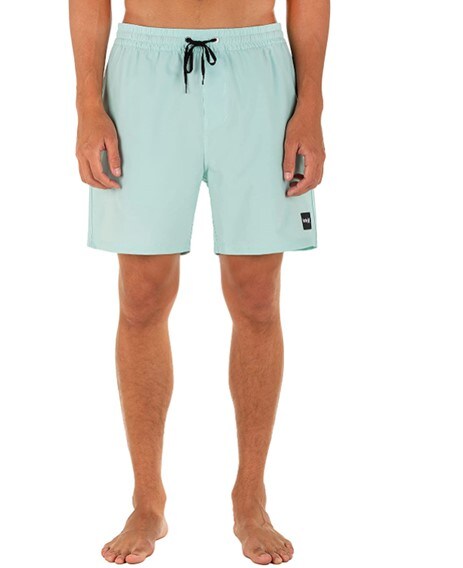 If you're not really into looking all dolled (or should we say Ken-ed?) up at the beach, these men's board shorts are a staple for men who appreciate comfort and style.
Made from quick-drying fabric and featuring a drawstring waistband, they are perfect for both swimming and lounging. The vibrant colors make a trendy fashion statement regardless.
Customer Review: "Super-fast drying after a swim and look as new after several washes! Highly recommend any Hurley phantom products for this as we have bought several of these items now!" – Nina Capildeo
Men's Rash Guard by Lafroi, $23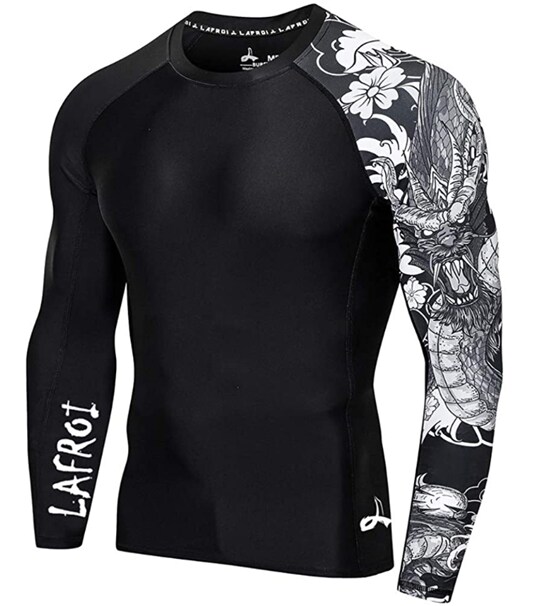 Do you call the ocean your second home? Designed for active water enthusiasts, this rash guard for men offers excellent sun protection, enhanced mobility, and will give you a sculpted look.
Its lightweight and breathable fabric provides a comfortable fit while protecting the skin from harmful UV rays. Whether for surfing, snorkeling, or simply enjoying the beach, this will be your best and most reliable companion for the summer.
Customer Review: "Love wearing these while out paddling Or steering in the dragon boat . I wear while out on my jet ski . Love the style so much I have three different looks ." - Douglas E.
Children's Swimwear
With a wide range of colorful and trendy designs, children's swimwear combines fashion and functionality to ensure that kids can enjoy their time in the water while looking adorable. Whether it's a day at the beach, a pool party, or a family vacation, these swimsuits are specially designed to provide comfort, sun protection, and durability. From cute patterns to UV-blocking fabrics, children's swimwear lets youngsters stay cool, safe, and stylish all summer. So, let's dive into the world of children's swimwear and discover how your little fashionistas can beat the heat in style!
Girls' Two-Piece Swimsuit by Kanu Surf, $20
Your little fashionista will obsess over this adorable tribal two-piece swimsuit. It has a playful design and vibrant colors and offers a fun and comfortable fit for all-day shenanigans.
The adjustable back strap and secure bottoms ensure worry-free playtime at the water's edge.
Customer Review: "It's the perfect fit and fits how you'd expect. My daughter loves it and can't wait to wear for her birthday party." – Tiffani
Boys' Swim Trunks by Meriabny, $23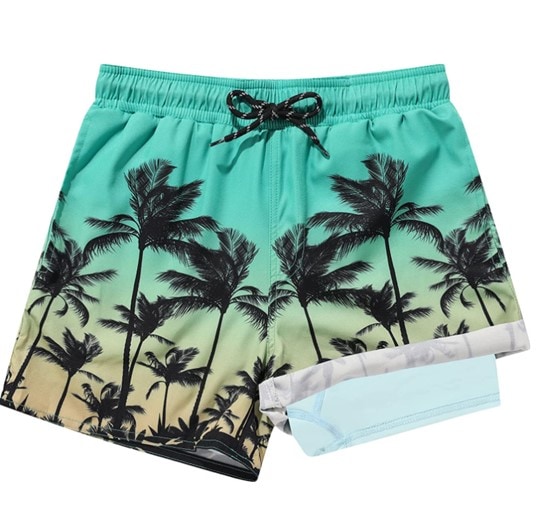 Splish-splash, summer is here in the form of these cool boys' swim trunks that will make your little guy the star of the pool party! With their lightweight and quick-drying fabric, elastic waistband, and fun palm print, these trunks are perfect for all-day adventures in the water.
Customer Review: "These shorts feel surprisingly soft for swim shorts. They came out of the wash and dry with no shrinking and just as vibrant as they went in. They seem like they will hold up nicely all summer (or two if they fit) nicely." – charjae
Other Summer Essentials
As the sun begins to shine brighter and temperatures rise, it's time to gear up with summer essentials that are sure to help you beat the heat. From sun protection to staying hydrated, these must-have items will keep you cool, comfortable, and ready to embrace the sunny days ahead. Whether you're heading to the beach, exploring new outdoor destinations, or simply enjoying the backyard, these summer essentials are your go-to companions for a fun-filled and refreshing season. So, grab your sunglasses, slather on some sunscreen, and let's dive into the world of summer essentials that will make your summer days unforgettable.
Ultra-Sheer Sunscreen by Neutrogena, $15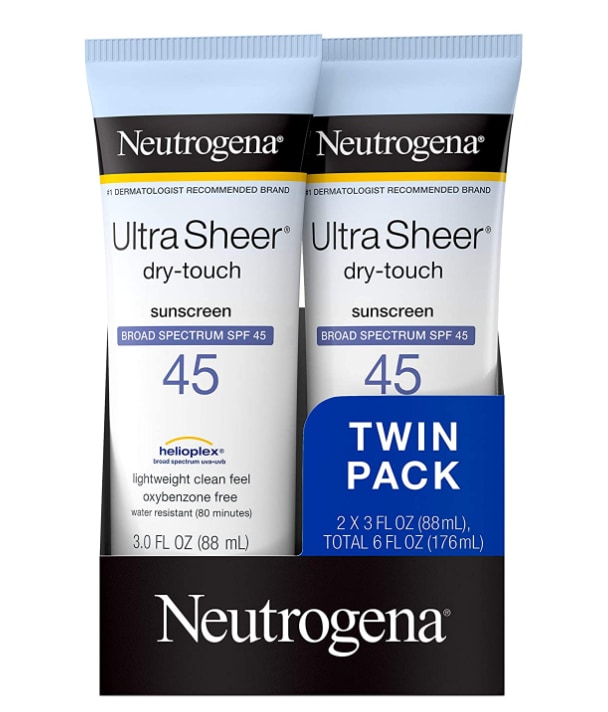 When it comes to skin products, Neutrogena is unmatchable, so make sure to protect your skin from harmful UV rays with their ultra-sheer water-resistant sunscreen.
It provides broad-spectrum protection while being gentle on the skin and environment. The lightweight formula is non-greasy and water-resistant, making it perfect for all your water activities. And the price is for a pack of 2!
Stay safe under the sun, and enjoy your summer to the fullest.
Customer Review: "Spreads on easily, not greasy, seems to be an effective sun block, and smell is pleasant and not overwhelming." – Ellen B.
Oversized Microfiber Beach Towels by Martial House, $26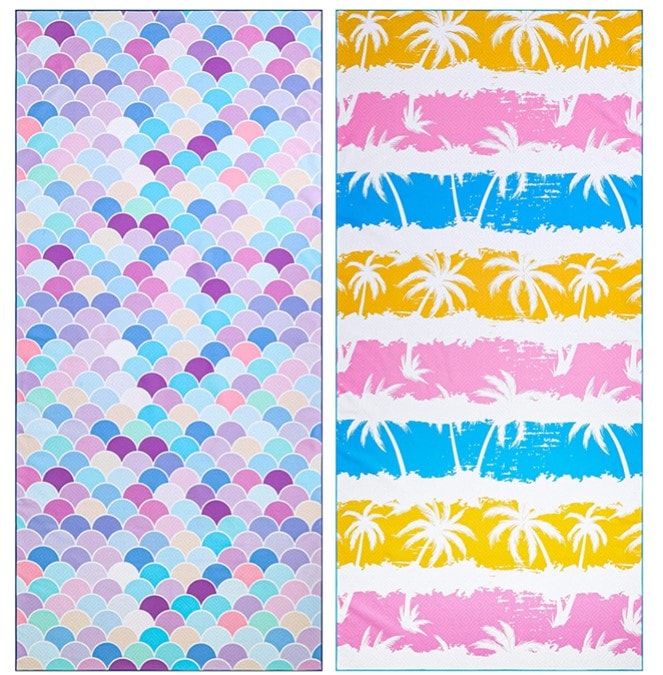 Speaking of two packs, don't forget to wrap yourself in luxury with these oversized beach towels. Made from soft and absorbent microfiber material, they're perfect for lounging on the sand or drying off after a refreshing swim. The vibrant and eye-catching designs add a touch of style to your beach ensemble. And if someone forgets their towel (as usually happens with family), you can share yours without sacrificing comfort.
Customer Review: "Great! Just as expected-sand barely "stuck" to the towels." – Todd Strong
Get Summer Ready with MyUS
With the summer heat in full swing, having these essentials for the whole family is of utmost importance. Don't forget to complement your swimwear with accessories like beach towels, sun hats, and water toys to enhance your summer experience.
So, grab your favorite swimwear, pack your beach bag with our suggested essentials, and make the most of the sunny days ahead.
Start shopping today and make this summer the most memorable one yet!
We always aim to bring our members the best shopping options available, but some of the swimwear featured in this post may have purchase restrictions. To find more information, please visit the merchant's terms of sale, shipping guidelines and/or terms and conditions.