Summer Sandals For Everyone
Summer is a time for enjoying the outdoors; the most popular footwear of the season is the sandal. Whether you're headed to the beach, running errands, or off to celebrate a wedding or graduation, sandals can help keep you cool and comfortable while complementing your look.
We all have different preferences and styles, but we can also all agree that sandals are perfect for everything - whether you're strolling along the beach, exploring new cities, or simply enjoying outdoor activities. A great pair of sandals can elevate your summer wardrobe while keeping your feet cool and comfortable.
In this article, we'll present you with six stylish sandal suggestions and some exciting summer activity ideas for the whole family, ensuring a memorable and enjoyable season.
Let's dive right in!
Reef Fanning Flip-Flops, $40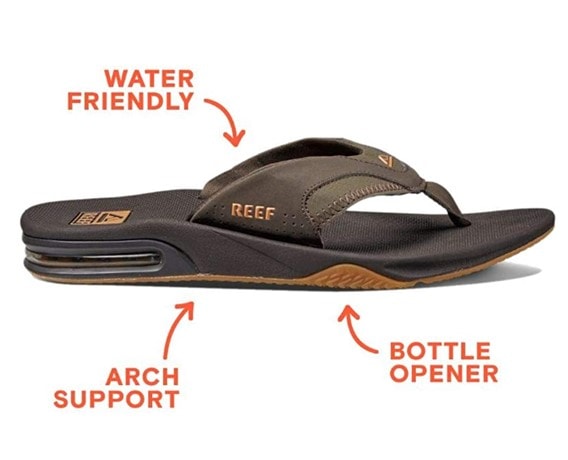 The Reef Fanning Flip-Flops are the epitome of casual cool. With a bottle opener embedded in the sole (yes, you read that right), they're perfect for beachside gatherings or backyard barbecues. The contoured footbed and arch support ensure maximum comfort for all-day wear.
And if you're a dad, these are perfect for running around after the children while hosting that beachside cookout with family and friends and cracking open, refreshing beverages with the built-in bottle opener.
Customer Review: "I've had my pair for well over 4 years, and they finally gave out. I'm in the process of purchasing the same pair now. The part that put them down was the strap for the toes. Can't wait for my new pair!" – Joshua Rowe
Soludos Women's Dali Espadrilles, $75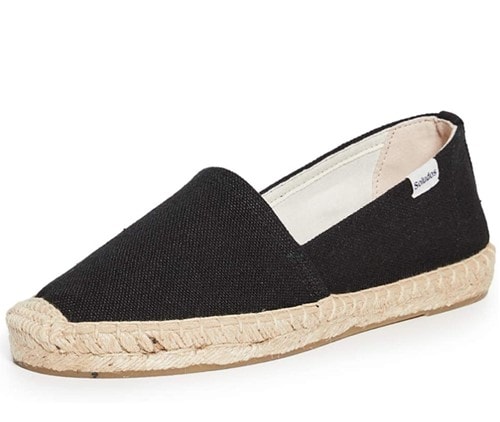 If you prefer simplicity over everything else, we recommend stylish and simple espadrilles that are perfect for adding a touch of elegance to your summer attire. With their comfortable cotton canvas upper and jute-wrapped sole, these sandals effortlessly combine style and comfort. They are a versatile choice for daytime strolls or evening gatherings. You can wear them on a relaxed stroll by the beach or organize a family picnic in a scenic park, complete with delicious food, games, and quality time spent with loved ones.
Customer Review: "Love these! They were a bit snug at first but just as other people suggested, once worn they stretch out and are super comfy. Love these and I can see ordering more." - Ingrid
Birkenstock Unisex Sandals, $122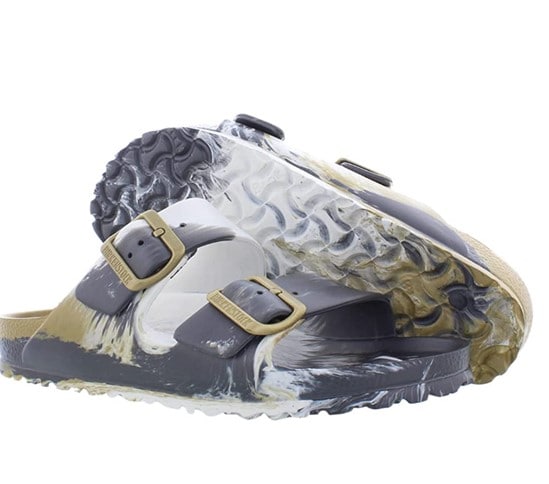 Combining style and functionality, the Birkenstock Unisex Sandals are a timeless classic. With their adjustable straps and supportive acetate footbed, these sandals offer excellent comfort and arch support. Their print makes them perfect for coffee dates or a day of sightseeing, or exploring nature trails. Or both: Grab a coffee and embark on a scenic hike with your loved ones, where you can discover picturesque trails and capture memories along the way.
Customer Review: "I really love these slip-ons. They are great walking shoes as well as working shoes. I am a hairstylist & I stand for a bit. They are my favorite right now for spring." – Kym
Clarks Breeze Sea Flip-Flops, $32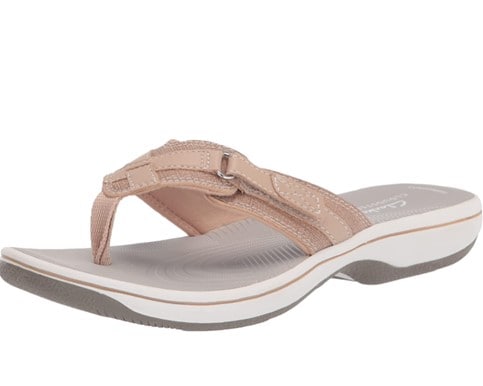 Description: Offering comfort, practicality, and a modern look, the Clarks Breeze Sea Flip-Flops are a summer essential. The cushioned footbed and adjustable straps provide a personalized fit, while the lightweight design ensures easy wearability. They come in several different colors, but we love the soft pink model as it can be combined with so many clothing options. These sandals are perfect for a day at the pool or a family day at the water park, splashing in refreshing pools, racing down thrilling slides, and creating unforgettable memories.
Customer Review: "I have ordered numerous pairs and colors through the years. These flip flops offer a good support and don't bother my toes. I'm older and have a hard time with regular flip flops but not these. They look good with a skirt, pants or shorts." – SUSAN M DRAKE
Teva Hurricane XLT2 Sandals, $50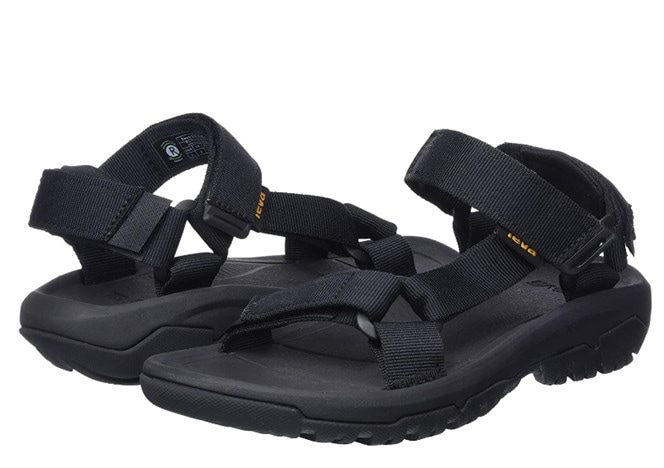 For the practical and vibrant man, we recommend the Teva Hurricane XLT2 Sandals, which are designed for adventurers. With their durable construction and rugged outsole, they can handle any terrain. These sandals provide exceptional grip, making them ideal for water sports, such as kayaking or paddleboarding, so gather your family for an exciting day of exploring serene lakes or navigating gentle rapids together.
Customer Review: "I love these. They are super comfy and durable. I love the multicolor look too. I bought these to replace the same model that were too large. Very good for an everyday shoe in the spring and summer." – Brandon H.
Nike Women's Benassi JDI Slide Sandals, $30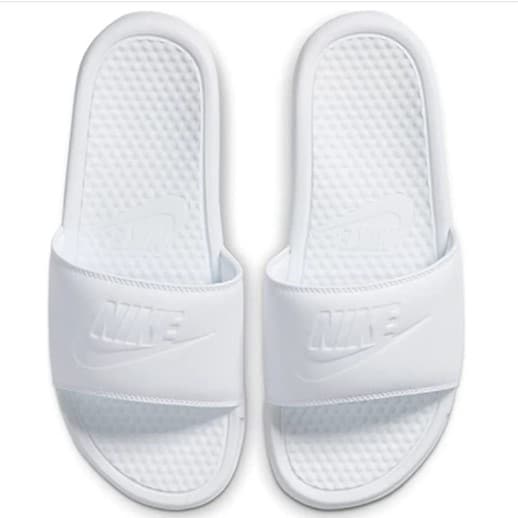 Are you in need of soft and fashionable sandals for everyday wear? Then look no further than the Nike Women's Benassi JDI Slide Sandals that combine sporty style with unmatched comfort. With their cushioned footbed and easy slip-on design, these sandals are perfect for a casual day out, running errands, or post-workout relaxation. They effortlessly blend fashion and functionality, so you can go for Margaritas in your favorite floral dress or arrange a friendly volleyball tournament with family and friends at a nearby beach, basking in the sun and enjoying friendly competition.
Customer Review: "The fit, the look is totally awesome! Will be buying another pair in different color." – Beverly Taylor
And that's about it… for now.
Summer is the season to let your feet breathe and embrace the laid-back vibes of sandals.
We hope that our six stylish sandal suggestions inspired you to think of a few fashion-forward looks that also scream unbeatable comfort.
So, grab your favorite pair of sandals now, embark on memorable adventures, and make the most of this vibrant season.
We always aim to bring our members the best shopping options available, but some of the products and stores featured in this post may have purchase restrictions. To find more information, please visit the merchant's terms of sale, shipping guidelines and/or terms and conditions.