Find Out How Iraq Shops the USA
Iraqi shoppers love shopping the USA! Their favorites to shop are vitamins and supplements and their favorite store is Amazon. Find out how you can save when you shop the USA and ship right to your international doorstep with MyUS.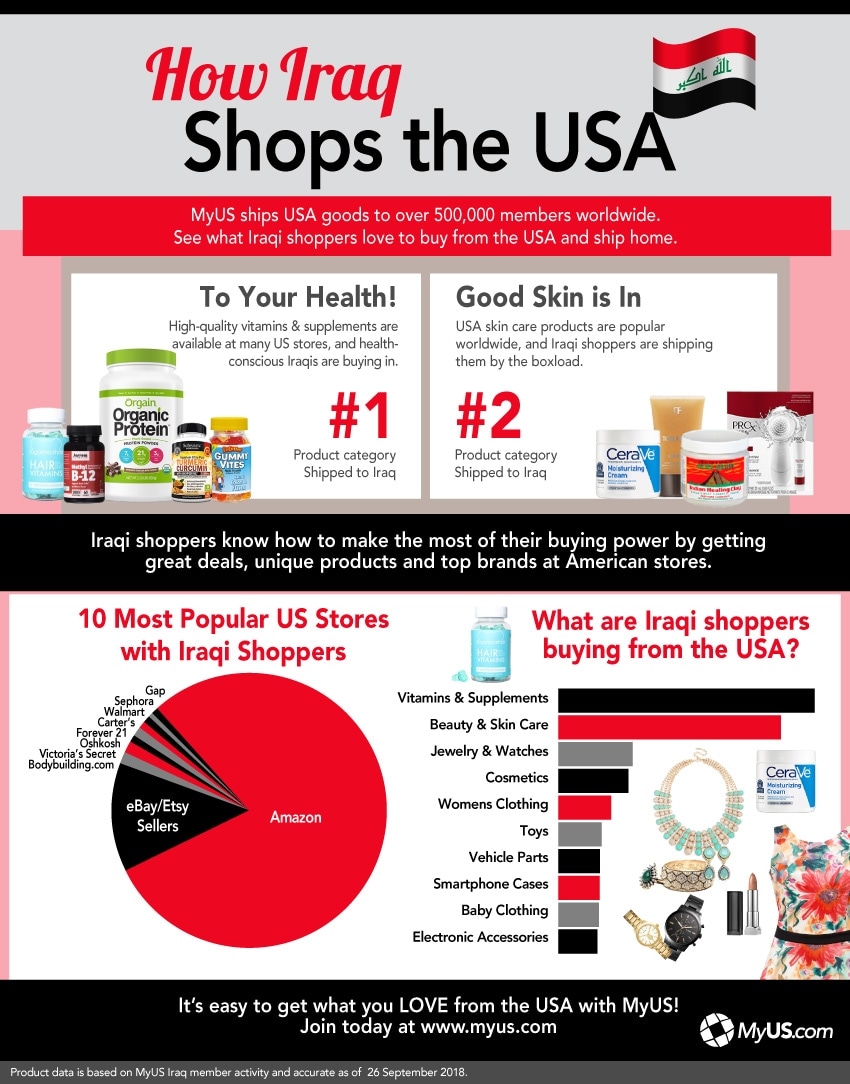 MyUS ships USA goods to over 500,000 members worldwide. See what Iraqi shoppers love to buy from the USA and ship home!
#1 Product shipped to Iraq: Vitamins & Supplements
High-quality vitamins & supplements are available at many US stores, and health-conscious Iraqis are buying in.
#2 Product shipped to Iraq: Beauty & Skin Care
USA skin care products are popular worldwide, and Iraqi shoppers are shipping them by the boxload.
10 Most Popular U.S. Stores with Iraqi Shoppers
What are Iraqi shoppers Buying from the USA?
Vitamins & Supplements
Beauty & Skin Care
Jewelry & Watches
Cosmetics
Women's Clothing
Toys
Vehicle Parts
Smartphone Cases
Baby Clothing
Electronic Accessories
It's easy to get what you LOVE from the USA with MyUS!