How Russia Shops The USA
Do you live in Russia and want to ship U.S. products back home? MyUS is your solution! Not sure what to buy? We've gathered data on the top products Russian shoppers love to purchase and ship with MyUS thanks to our lowered rates.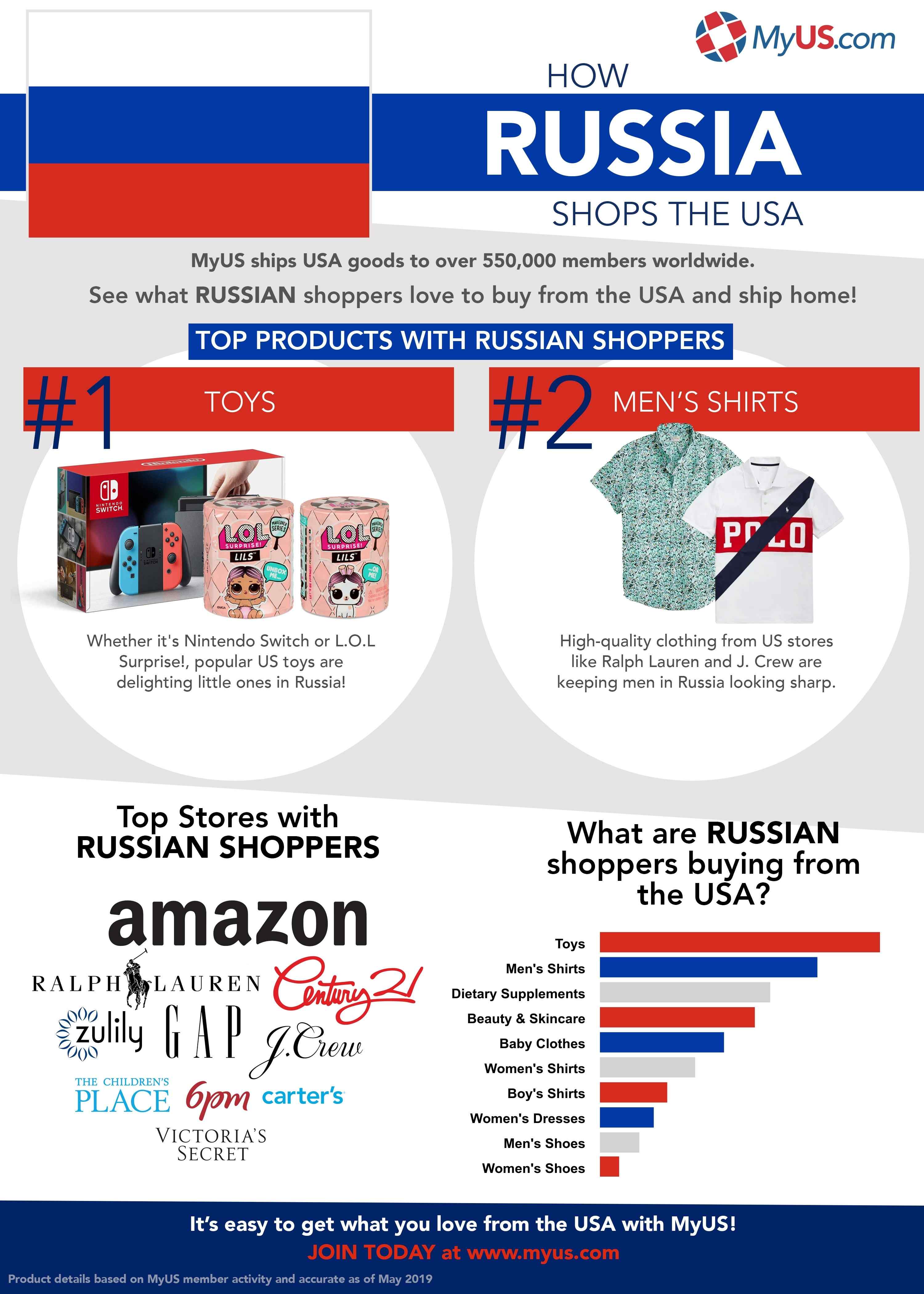 Top US Products Shipped To Russia:
Russian shoppers love to delight little ones with toys from the USA. Check out popular toys they'll love like L.O.L. Surprise! or a Nintendo Switch for the next birthday or special occasion.
You'll want to make sure you're looking your best for that celebration. That's why Russian Shoppers love shopping for men's clothing from the USA and shipping with MyUS. Stylish favorites in RU are Ralph Lauren and J. Crew.
Why are Russian Shoppers Loving MyUS?
MyUS makes it fast and convenient for you to ship the US back home. Our process is simple:
Become a MyUS member online
You'll receive a personal US address to ship your purchases to
When your purchases arrive, we'll ship them directly to you or conveniently pack multiple purchases into one box to save you even more on international shipping
Your packages arrive in as little as 2-4 days!
Rates to Russia with USPS start as low as $10.99! Don't miss out on low shipping rates with the #1 rated company!
Get a MyUS shipping address today!
More from the MyUS blog