Celebrate International Coffee Day with MyUS
Coffee lovers worldwide, get ready to raise your mugs high because International Coffee Day is just around the corner! This beloved global celebration of coffee is the perfect occasion to explore new brews, savor your favorites, and stock up on coffee-related goodies.
And if you're a MyUS member, we've got you covered with an array of nonperishable coffee items you can conveniently purchase and have shipped to your international address. Let's dive into the world of coffee and discover the perfect treats to mark this caffeinated holiday.
Why Coffee Lovers Should Celebrate International Coffee Day
International Coffee Day, celebrated on October 1st, is an opportunity to celebrate coffee's journey from bean to cup while highlighting its social, economic, and environmental impacts. It's a day to recognize the hard work of coffee growers and the joy that coffee brings to people worldwide..
Coffee Delights to Ship with MyUS
Artisanal Coffee Beans
Explore the world of coffee with a variety of artisanal coffee beans from different regions. MyUS can help you import premium coffee beans from renowned roasters to experience a taste of distant coffee plantations. Check out our suggestion for delicious and fragrant coffee beans:
Bocca Premium Colombian Coffee
Indulge in the rich, smooth flavors of Bocca Premium Colombian Coffee - Whole Beans. These 100% Arabica beans are meticulously hand-picked from the lush Colombian coffee farms, solar-dried to perfection, and expertly medium roasted to deliver a cup of artisanal coffee that's not only delicious but also eco-friendly. Experience the essence of Colombia in every sip with this 1-pound bag of carefully crafted coffee beans.
Coffee Accessories
Upgrade your coffee experience with accessories like a high-quality coffee grinder, a durable French press, or a sleek pour-over coffee maker. These items are perfect for enhancing your daily brew. Just check out our favorite coffee accessory: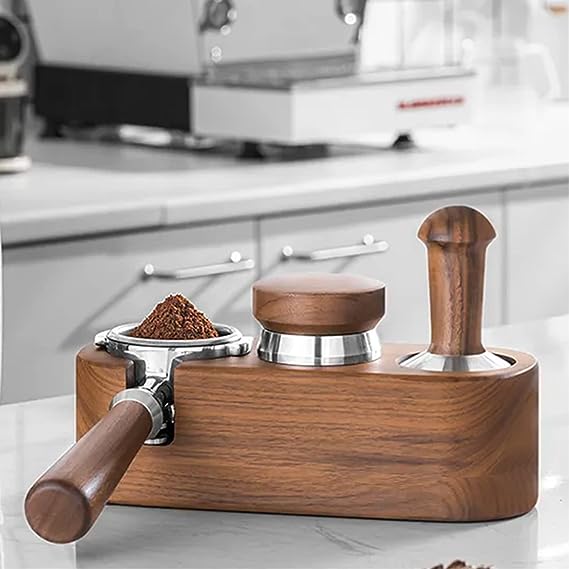 Elevate your coffee brewing experience with this Wooden Tamper Holder Station. Crafted with precision and designed for convenience, this station features three holes perfectly suited for coffee tampers and portafilters, all in a rich, dark roast wood finish. Its anti-slip bottom ensures stability on any countertop, making it an essential tool for coffee enthusiasts seeking both functionality and elegance.
Travel Mugs and Thermoses
If you're always on the go, consider purchasing a durable travel mug or thermos designed to keep your coffee hot for hours. MyUS can help you find the perfect option that suits your style and needs. Add this travel mug to your collection:
YETI Rambler® 20 Oz Travel Mug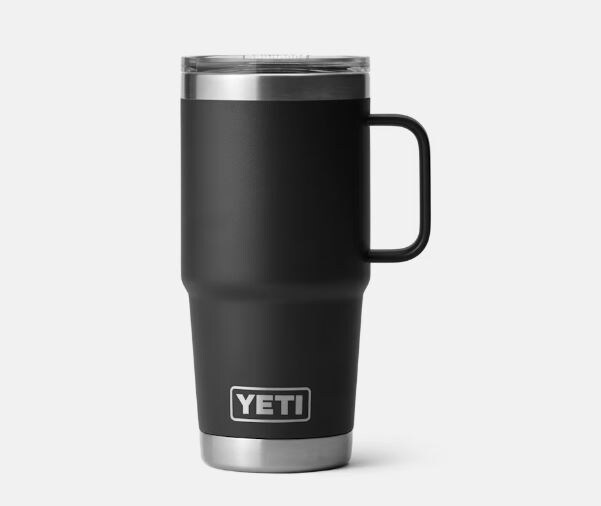 The Rambler® 20 oz Travel Mug is the ultimate companion for on-the-go beverage enthusiasts. Designed with double-wall vacuum insulation, it keeps your hot drinks hot and cold drinks cold for longer, while its durable stainless steel construction ensures it can handle rugged adventures. With its sleek and ergonomic design, it's the ideal choice for sipping your favorite beverages in style wherever your journey takes you.
Coffee-Related Books and Magazines
Dive into the rich world of coffee with coffee-related books and magazines. Explore the art of brewing, coffee culture, and even discover new recipes to try at home. Add this fabulous hardcover to your bookshelf:
God in a Cup: The Obsessive Quest for the Perfect Coffee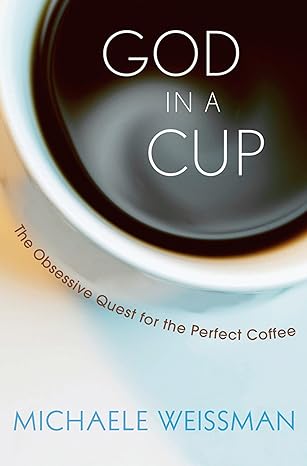 Experience the thrilling journey of coffee aficionados in God in a Cup: The Obsessive Quest for the Perfect Coffee. This captivating book takes you on an odyssey through the world of specialty coffee, where passionate seekers explore remote coffee farms, uncover hidden coffee gems, and obsessively pursue the elusive perfect cup. Immerse yourself in the fascinating tales of these dedicated individuals as they decode the secrets of exceptional coffee, making it a must-read for any coffee lover.
How MyUS Makes International Shipping Easy
As a MyUS member, you can take advantage of our hassle-free international shipping services. Here's how it works:
Sign up for a MyUS membership and receive your own US mailing address.
Shop for nonperishable coffee-related items from US retailers.
Ship your purchases to your MyUS address.
MyUS will consolidate your packages into a single shipment to save on shipping costs.
Choose from a range of shipping options for quick and reliable delivery to your international address.
Shopping with MyUS: Your Gateway to a Delicious Brew
This International Coffee Day, let your love for coffee shine with the help of MyUS. Explore the world of nonperishable coffee-related items, from artisanal coffee beans to accessories and treats that will elevate your coffee experience. With MyUS, international shipping is a breeze, ensuring your coffee celebration is as smooth as your favorite brew. Cheers to International Coffee Day, and may your coffee cup runneth over with joy!
We always aim to bring our members the best shopping options available, but some of the products featured in this post may have purchase restrictions. Please visit the merchant's terms of sale, shipping guidelines, and terms and conditions to find more information.