Liptember: Fostering Mental Health Awareness through Makeup
In the modern world, where discussions about mental health are more crucial than ever, initiatives that promote awareness and support are a welcome respite. One such initiative is the Australian campaign, Liptember, which ingeniously merges makeup and mental health advocacy.
"Help support women's mental health by getting sponsored to wear bright lippy for the month of September."
In this blog, we delve into the significance of Liptember as a platform for mental health awareness and explore how members of MyUS can harness their US addresses to access popular American makeup brands and ship products to Australia. Along the way, we'll provide some noteworthy product recommendations to consider.
Liptember: A Confluence of Makeup and Mental Health
Liptember is an annual campaign that takes place in September, where participants are encouraged to wear brightly colored lipstick throughout the month to raise awareness and funds for women's mental health. The campaign seeks to shatter the stigma surrounding mental health issues and to create an open dialogue that fosters understanding, empathy, and support. By combining makeup with a meaningful cause, Liptember offers a unique way for individuals to participate in mental health advocacy.
Utilizing MyUS for Access to Popular US Makeup Brands
For individuals outside of the United States, gaining access to popular American makeup brands can sometimes be challenging due to shipping restrictions and varying availability. This is where MyUS comes to the rescue. MyUS provides an address in the US that members can use to shop from a plethora of American retailers, including renowned makeup brands. Here's how a MyUS member in Australia can utilize this service to their advantage:
Sign Up: Create an account on the MyUS website to get a unique US address.
Shop: Browse and shop from popular US makeup brands that may not be readily available in Australia. Brands like Fenty Beauty, Anastasia Beverly Hills, and Too Faced offer a wide range of high-quality products.
Ship to US Address: During the checkout process, input your MyUS address as the shipping address. The products will be shipped to your assigned US address.
Consolidation: MyUS offers consolidation services where you can bundle multiple packages into one shipment, saving on shipping costs.
Forwarding to Australia: Once your packages have arrived at your MyUS US address, you can arrange for them to be forwarded to your Australian home address.
Product Recommendations
Here are some popular makeup products from US brands that you might consider adding to your collection:
Fenty Icon Velvet Liquid Lipstick
Check out the Fenty Icon Velvet Liquid Lipstick in Pink Limoscene. This luxurious and highly pigmented liquid lipstick offers a velvety matte finish for a bold and long-lasting color. With its vibrant pink shade, this lipstick is the perfect statement piece to elevate any makeup look.
Anastasia Beverly Hills Coming Up Roses Kit
Make your cheeks and lips pop with color when you use the Coming Up Roses Kit from Anastasia Beverly Hills. This kit is the perfect summer essential, featuring a blendable and lightweight Stick Blush in the shade "Soft Rose" for a fresh, soft-focus finish. Accompanied by a brilliantly pigmented Satin Lipstick in "Rose Dream" and a creamy Lip Liner in the same shade, this kit delivers intense color payoff and a velvety-soft, featherlight finish for all your day-to-night looks.
Too Faced Lip Injection Maximum Plump Lip Gloss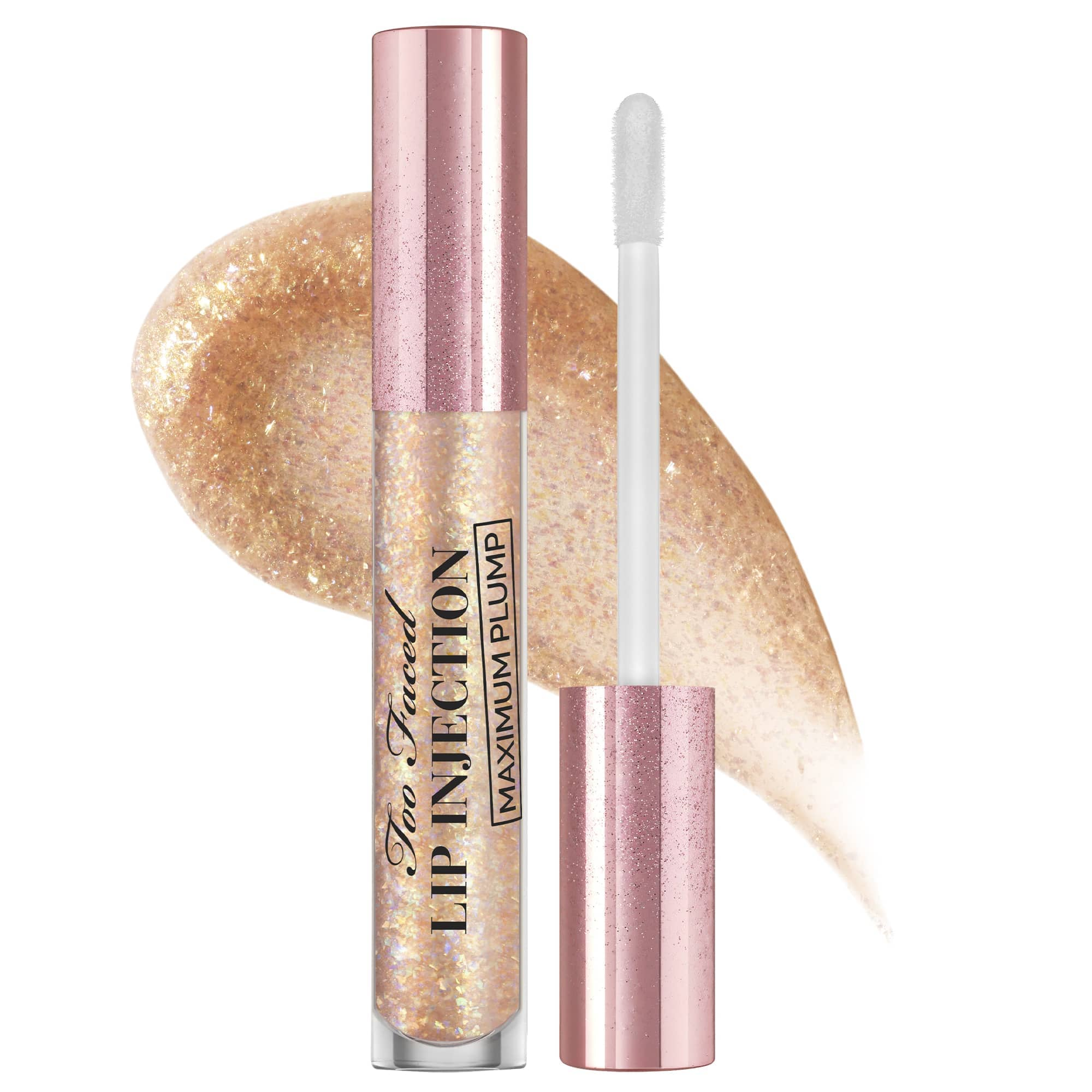 Pump up the action with the Too Faced Lip Injection Maximum Plump Lip Gloss in Cosmic Crush, formulated to intensely plump, hydrate and nourish your lips. With a powerful plumping formula, this lip gloss provides immediate and long-term results, making your lips visibly volumized and soft. Enjoy the added glittery sparkle and the delightful scent of a sparkling Champagne cocktail as you experience the instant gratification of fuller, smoother, and plumper lips.
Urban Decay Vice Lipstick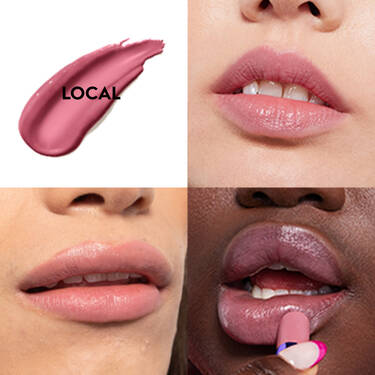 Introducing the Urban Decay Vice Lipstick, a super-pigmented, vegan, and long-wearing lipstick that provides creamy, even coverage. With its vegan formula and added nourishing ingredients like aloe vera and avocado oil, your lips will stay hydrated while you experiment with one of the 35 rich shades available in three finishes - cream, matte, and shine. Simply apply this lipstick directly onto your lips or try a soft tinted effect by applying with a dabbing motion for a long-lasting color payoff.
Use MyUS to Enhance Your Liptember
The Liptember campaign in Australia continues to make great strides in raising awareness and funds for women's mental health. By embracing the power of lipstick, individuals across the country are coming together to make a difference. As a MyUS member in Australia, you can take part in this important cause while enjoying the convenience and reliability of their shipping and forwarding services. With MyUS, you can easily access a wide range of products from the US, including the latest lipsticks and beauty trends, and have them delivered straight to your doorstep.
Join the Liptember movement and positively impact women's mental health today with the help of MyUS.