Looking For Plus Size Clothing? What About Extra Length?
Shopping for plus size or big & tall clothing that is on trend and stylish used to be a challenge, but not anymore! In addition to new specialty stores, many retailers have taken note that "average" isn't one-size-fits-all, and have added big & tall and plus sizes to their clothing lines.
Take a look at the great selection of retailers that carry extended sizes, and start shopping today! As a MyUS member, you can shop these US websites (even those that don't offer international shipping) and ship to your international doorstep in as little as 2-4 days!
10. Macy's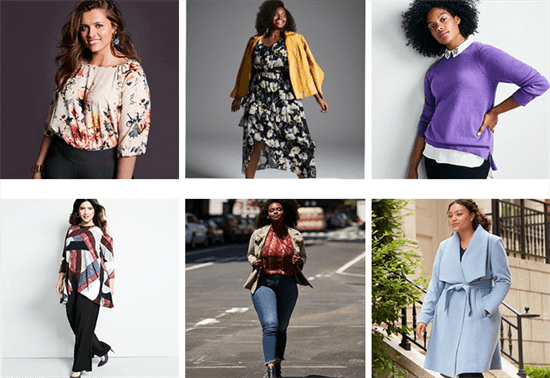 Macy's carries a great selection of men's big & tall as well as plus sizes for women, including petite plus!
Shop Macy's big & tall here, or check out their plus size apparel here.
9. Lane Bryant

Looking for fashionable pieces that fit curvy women of every size? They're just a click away at Lane Bryant. A trusted shopping destination for plus size fashions for years, they continue to deliver the latest trends for sizes 14-28. Shop apparel, activewear, shoes, accessories, and intimates from Lane Bryant here.
8. Old Navy

For cute, casual, and inexpensive pieces in plus size or big & tall, look no further than Old Navy, Shop women's plus and tall sizes here, or check out men's big & tall here.
7. ASOS

Whether you're looking for figure-flattering dresses in tall or plus sizes, or men's big & tall, asos is an online treasure trove. They have all the trends you're looking for, and new styles are added daily, so there's always something new to covet. Shop women's plus size here, or men's big & tall here.
6. LOFT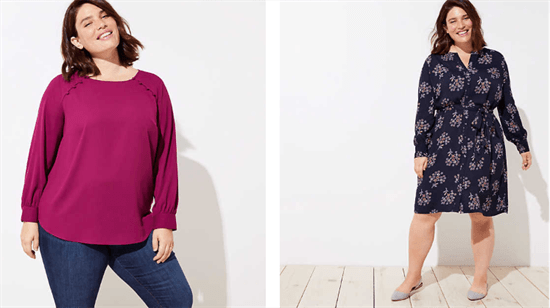 Shake up your look at the office with new pieces from LOFT in plus or tall sizes. They have everything from flare dresses and midi skirts to flowy blouses and denim. To keep you comfortable and looking great whether it's business casual or something dressier. Shop LOFT's latest looks here.
5. Universal Standard
For everything from outerwear to activewear, Universal Standard has super chic apparel for women in curve sizes ranging from 10-28. Check out their "kits" which feature essential pieces that complement each other at a special price. Even better, they offer free shipping to your MyUS address! Shop Universal Standard here.
4. Modcloth
For vintage style in plus sizes up to 4X, check out Modcloth. Their looks run the gamut from pretty plus size dresses to cozy plus size jackets and coats. Shop Modcloth's plus size looks here.
3. Nordstrom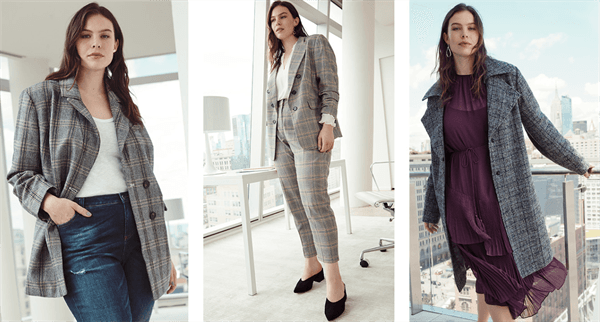 For designer looks in plus size and men's big & tall, Nordstrom is a one-stop shop. Shop women's plus size here, or men's big & tall here.
2. Amazon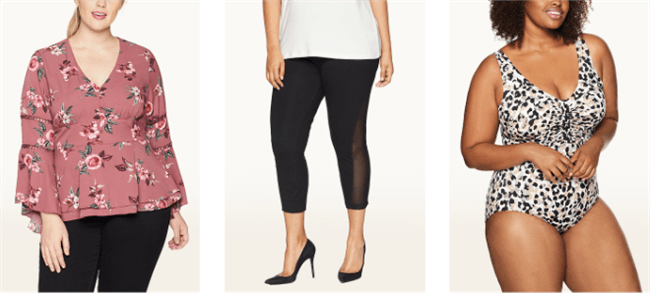 With the most popular brands in virtually any size, it's no surprise that Amazon's on our list. Shop for men's big & tall here, or women's plus size here.
1. Torrid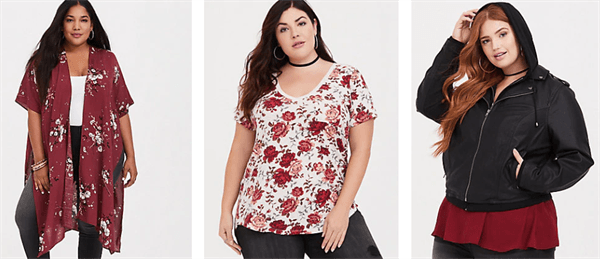 Head over to Torrid to freshen your wardrobe with trendy tops, denim, and dresses for sizes 10 -30. They have all the pieces you need in your closet at prices that won't break your budget (they even carry plus size Halloween costumes and apparel). Shop Torrid's newest collection here.
We strive to bring our members the best shopping options available, but some of the retailers featured above could have purchase restrictions, or may not take every form of payment. Find more information by viewing merchant's terms of sale, shipping guidelines and/or terms and conditions.