The Maldives Shops for Eid
Shopping for Eid gifts and don't know where to start? Check out what our members are buying from US stores and shipping to the family and loved ones in the Maldives!
Top US Products Shipped to the Maldives: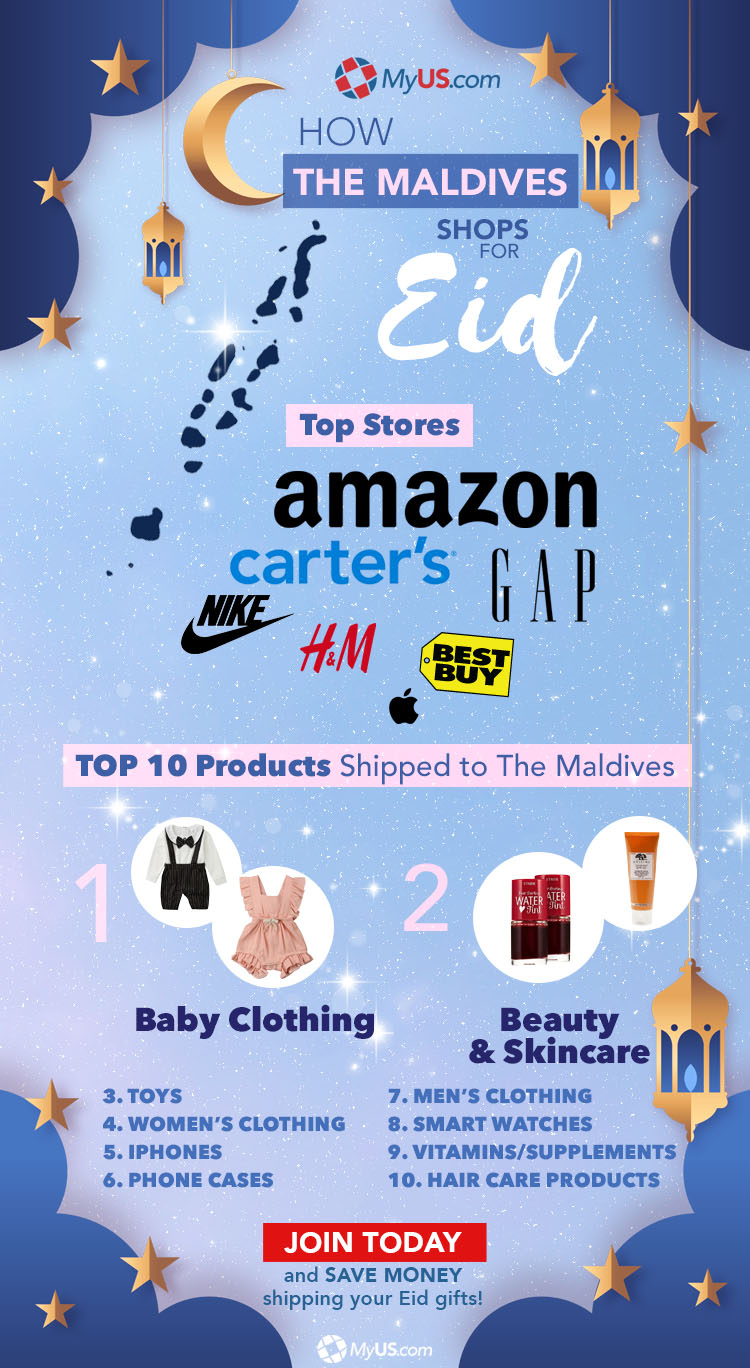 Maldivian shoppers know the secret to a great gift is something they don't already have. So they shop at these top stores in the US for the best!
Babies are getting spoiled with brightly-colored jumpsuits and cute onesies—the most stylish babies live in the Maldives!
It's not only about a baby here, though! Shoppers in the Maldives take good care of their skin with lightweight but powerful sunscreen products and eye makeup in beautiful poppin' shades.
Why Are Maldivian Shoppers Loving MyUS?
MyUS makes it fast and convenient for you to ship US products to the Maldives. Our process is simple:
Become a MyUS member online.
You'll receive a personal US address to ship your purchases.
Ship your purchases directly or conveniently pack multiple purchases into one box to save even more on international shipping.
When your packages leave our warehouse, they can arrive at your door in as little as 2-4 days!
Shipping rates to the Maldives start as low as $14.99. Don't miss out on fast, convenient shipping with the #1-rated company!
Get a MyUS shipping address today!