Meet Israel's Rising Influencers and Instagram Stars
Ready to meet Israel's hottest group of influencers? Whether you're interested in fashion and beauty, want some fitness inspiration, or are looking for your next vacation destination, you'll love seeing these influencers in your Instagram feed!
Don't live in Israel? You'll still be enthralled, we promise!
Ya Salam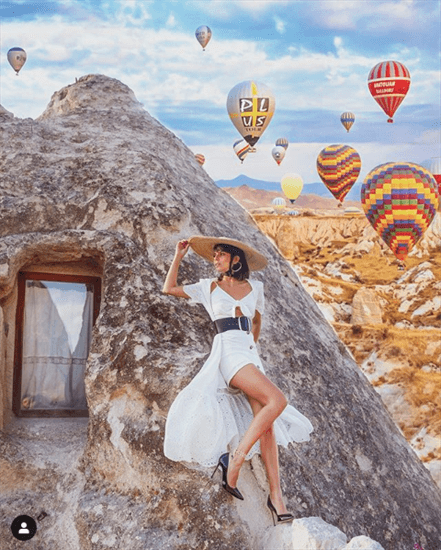 Ya Salam is a popular fashion, lifestyle and travelling blog that was launched by lawyer and fashion enthusiast Korin Avraham in 2011. She was chosen as one of the top 5 Israeli It Girls and she's the No. 1 blogger in Israel according to the country's leading business newspaper, Calcalist, making her a must have in your Instagram and Facebook feeds.
TelavEat
Whether you live in Tel Aviv or are planning to visit, you need to check out TelavEat. Started by Natalie Kanfer and Leah Berwald as an Instagram page, the site officially became a foodie blog in 2014. Check out their website to search for restaurants by location or cuisine, and follow them on Facebook and Instagram for the latest reviews and updates.
Efrat Lichtenstadt
When Efrat Lichtenstadt closed her business, she wasn't sure what she wanted to do with her life next, but as a lover of food and photography, starting a food blog was a natural next step. Her self-titled blog is where she shares recipes, photos, and documents her experiments with baking and cooking. Also, check out her Facebook and Instagram pages for recipes and gorgeous food photography that will inspire you to get in the kitchen.
Shira Barzilai
Shira Barzilai, also known as "Kokatit" is an illustrator, entrepreneur, designer, and creator of the Coquetti brand. She produces illuminated portraits for clients at private and corporate events, and her services can be booked through her website, Kokatit. Can't get to Tel Aviv? Follow her on Facebook and Instagram to enjoy her unique and thought-provoking illustrations daily.
Talia Sutra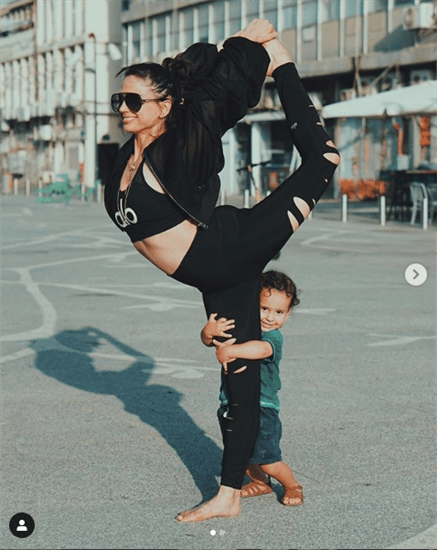 While she was born in Israel, Talia Sutra relocated to New York City with her family at a young age. She was introduced to yoga and meditation at the age of six and quickly developed a love for both. Now back in Tel Aviv with her husband and son, she's a regular at Yoga Festivals and yoga workshops and hosts a popular training program for yogis that are interested in teaching the practice. Visit her website to check out her yoga videos, and follow her on Instagram for daily yoga and meditation inspiration.
Michal Ezer & Assi Ezer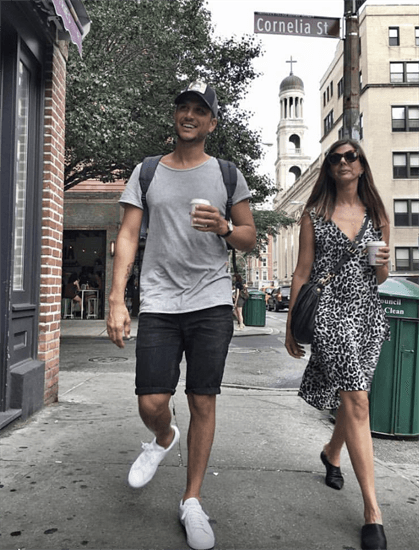 Michal Ezer & Assi Ezer are the creative minds behind Stripes & Pearls, a blog for people who find peace and tranquility in fashion. Subscribe to their website for travel ideas and advice, shopping looks and wish lists, a look at the latest fashions hitting runways around the world, and all sorts of little extras. You can also keep up with Stripes & Pearls on Facebook, or follow Michal and Assi's personal Instagram accounts for a more intimate peek into their everyday lives.
Kochavit Akunis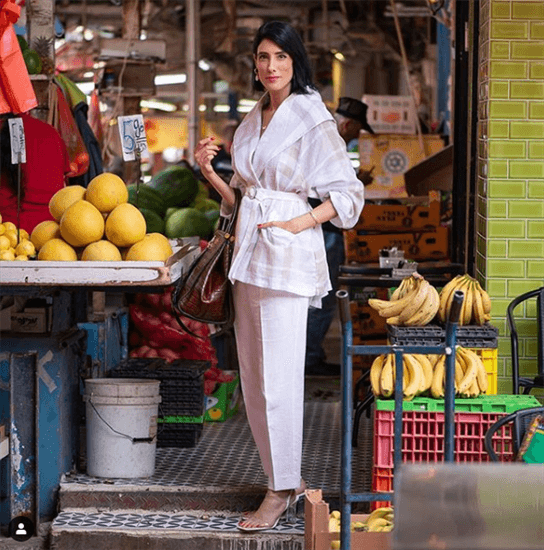 Trying to stay fashionable in the corporate world? Then you'll love Eight 30, a fashion blog started by lawyer and fashion lover Kochavit Akunis. She offers guidance through experience on how to current and fashionable in a business setting while giving tips on how to save money on fashion and beauty and sharing tidbits about her life in Tel Aviv. You can also like her on Facebook and join over 15k of her loyal followers on Instagram for her daily looks.
Naama Gaon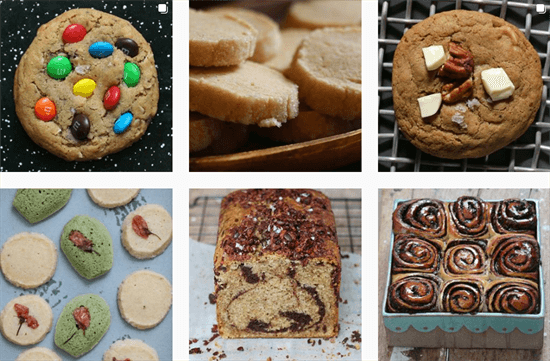 Obsessively baking since the age of seven, Naama Gaon grew up to be a sought-after pastry chef that sells cakes and pastries privately while also developing recipes for food magazines and local publications. Her website is a wealth of delicious recipes, and she enjoys receiving questions and feedback from fellow bakers around the world. Follow her on Facebook and check her out on Instagram for new recipe releases and mouth-watering food photography.
Yael Kimelman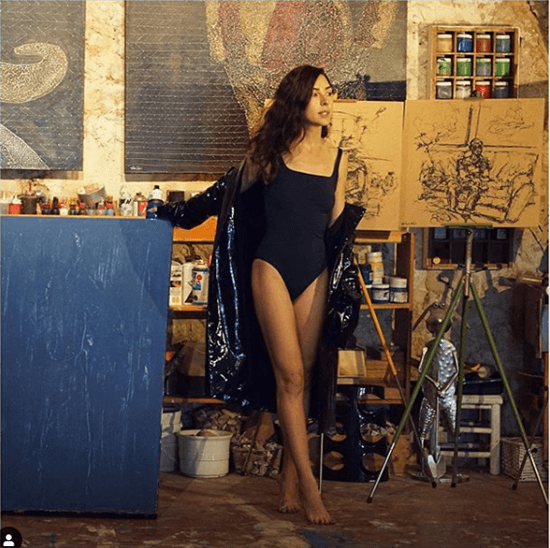 Born and raised in Tel Aviv, Yael Kimelman has always loved fashion and was greatly influenced by her grandmother, who worked for a fashion house in New York City. She created her blog, Life by B, to share her love for fashion, style, interior decorating, and lifestyle with the world, and with over 45k in Instagram followers, the world has taken notice. You can also catch up with her on Facebook, where she shares personal snippets of her life as well as her take on fashion.
Meidan Siboni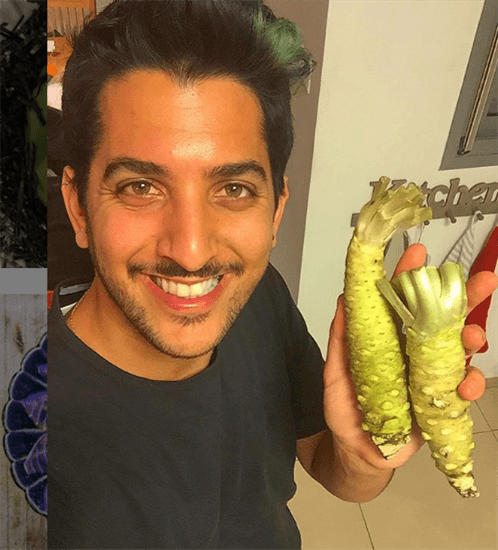 When Meidan Siboni was only 15 years old, he watched YouTube videos to learn how to make sushi, and so began his lifelong love affair with Japanese cuisine. On his website, you can request his services for private events and read interviews that have appeared in magazines and other media. His sashimi platters are more beautiful than some pieces of modern art, so it's more than worth it to follow him on Facebook and Instagram to see his imaginative and artistic dishes in your feed.
Anna Zak
Anna Kuzenkova, better known as Anna Zak, is an influencer, singer, and model that has quickly risen through the social media ranks. Her YouTube channel treats subscribers to her music videos, including the 2018 Richard Orlinski song "Gravity," that she was featured in with rapper Fat Joe. Join her 1.2 million Instagram followers for a wide range of content including fashion, updated on her career, shots from modeling jobs and stylistic photos.
Eden Fines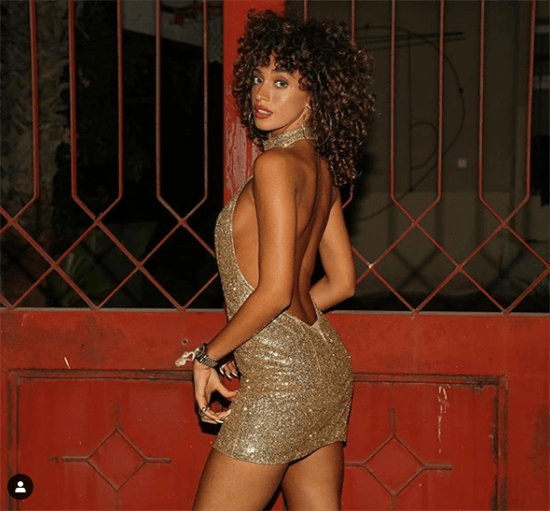 Eden Fines is a model quickly climbing the social media ranks. This curly haired beauty has an Instagram feed full of funky fashion and travel photos, and her following is quickly growing thanks in part to her starring role in Israeli singer Moshe Peretz's "Caramela" music video and a spot on the Israeli reality show "It Girls."
Dana Zarmon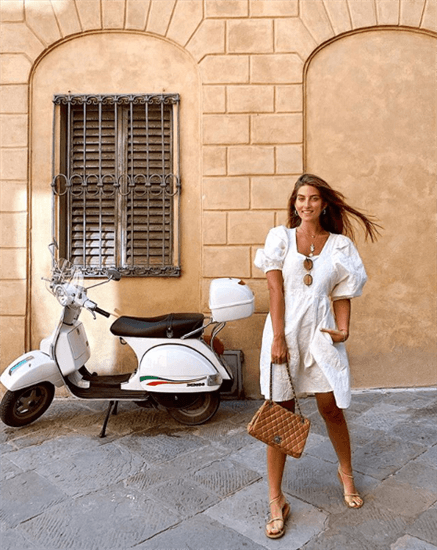 Born and raised in Tel Aviv, Dana Zarmon is an Israeli model, television personality, and blogger that's best known for Insta Academy, a site she created to share tips and tricks on how to increase your social media following. She also shares her favorite fashion finds and vacation spots with her 435k Instagram followers and frequently collaborates with top brands, including Chanel, Tresemme, Pandora, and Donna Karan.
Barak Shamir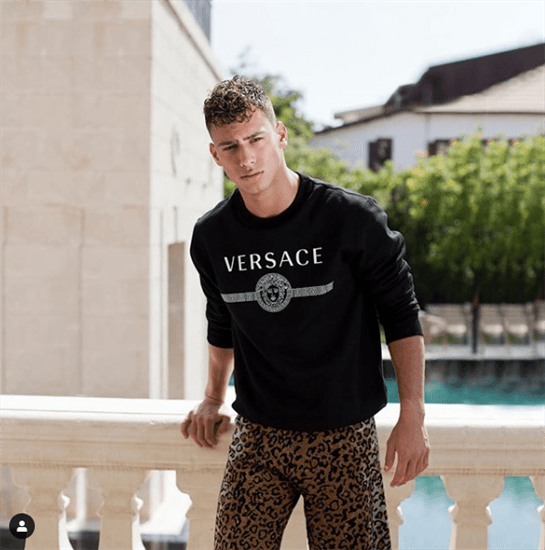 Known for his mop of curly hair, Barak Shamir is an international model that has done editorial and runway work for the biggest names in fashion, including Dsquared, Missoni, Versace, and Miharayasuhiro. Follow him on Instagram for a peek into his life, including his style, modeling jobs, and travels around the world.
Liron Eini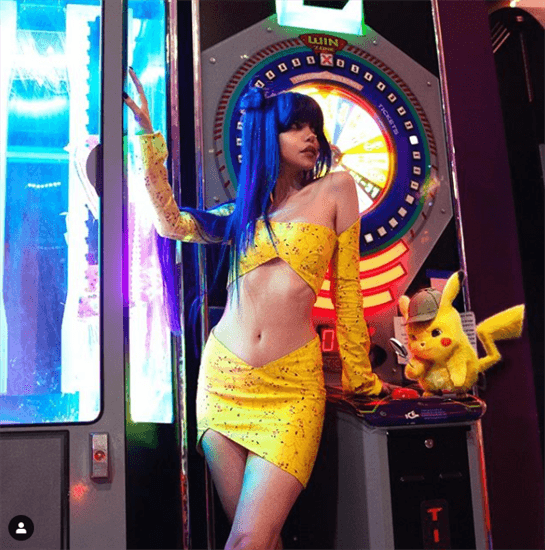 Based in Karmiel, Liron Eini is an Israeli fashionista with a love of all things bold and colorful and it shows across her social media platforms. Follow her Instagram and Twitter for in-your-face color blocking, wild outfits, and a happy vibe that will leave you smiling from ear to ear.
Nastya Lisinsky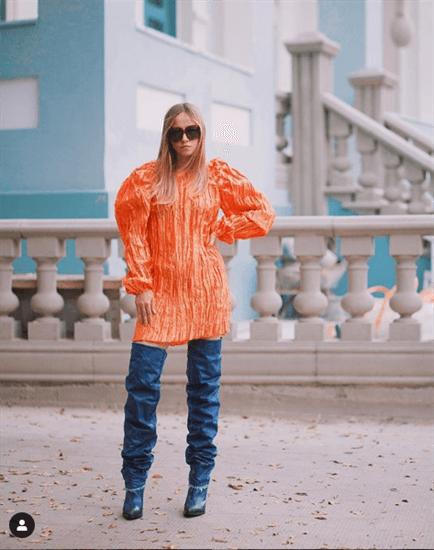 With a whopping 60.7k in Instagram followers, Nastya Lisinsky is a rising Israeli influencer you need to know about. Give her a follow on Instagram for a peek into her life, including her travels to exotic locations, life at home with her kids and dog, and her personal style.
Karen Or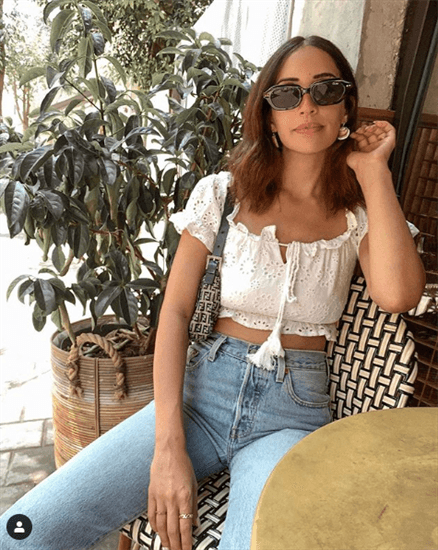 Karen Or believes that great fashion doesn't have to break the bank. Subscribe to her YouTube channel for DIY fashion videos that cover topics like how to make a leopard print miniskirt and how to make earrings out of seashells and follow her on Instagram for daily looks and outfits, travel inspiration, and beauty tips.
Who are your favorite influencers from Israel?
If we missed any of your favorites, we would love to hear from you! Let us know on Facebook or Instagram who should be added to the list.