MyUS Shipping Rates to Bermuda Just Dropped As Low As $9.99!
Ready to shop U.S. stores online but aren't sure how to ship your purchases to Bermuda? MyUS has you covered! We ship to 220+ countries, including BM and are #1 rated in our industry. What's even better is we just dropped our shipping rates by as much as 69% and added a new budget economy shipping option!
Get a MyUS shipping address today!
Express Shipping is Now Cheaper Than Ever!
Don't overpay to ship back home. As a MyUS member, you get access to special discounted express shipping rates. Plus, thanks to our tax-free status, you won't pay any US sales tax!
Now is the PERFECT Time to Ship with MyUS!
We already have some of the best rates around, but now you can ship to Bermuda for as low as $9.99!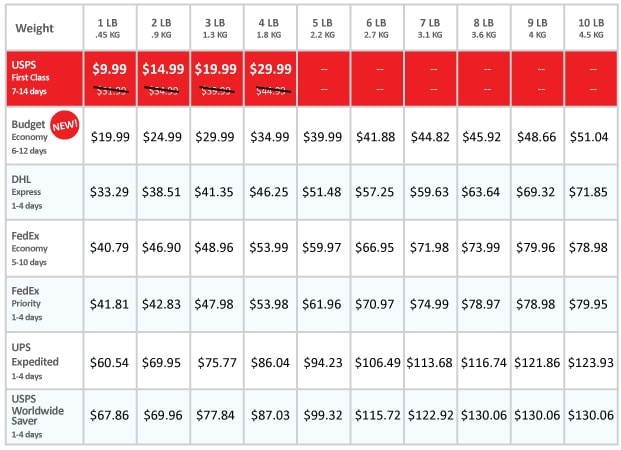 Start your free trial with MyUS so you can get what you love from the US:
Get your new MyUS shipping address (free 30-day trial here!)
Shop U.S. stores & checkout online using your new MyUS address
We quickly ship your packages to your international doorstep!
The U.S. stores our Bermuda members love to shop with our cheap shipping rates:
Ready to get started? Join today for a free 30-day trial. We can't wait to serve you.
More from the MyUS blog