Unleash Your Shopping Frenzy at the Nordstrom Anniversary Sale 2023 with MyUS
Attention, fashionistas and bargain hunters! Get ready for one of the most anticipated shopping events of the year – the Nordstrom Anniversary Sale! Scheduled to take place from July 17th, 2023, this extravaganza offers incredible deals on a wide range of products, from high-end fashion to home decor and beauty essentials. And for international shoppers looking to participate in this shopping bonanza, MyUS is here to make your experience seamless and hassle-free. Let's dive into the details of the sale and discover the fabulous items you can purchase through MyUS.
What is the Nordstrom Anniversary Sale?
The Nordstrom Anniversary Sale is an annual event allowing customers to snag fantastic deals on new arrivals and exclusive products across various categories. Unlike traditional sales, this unique event offers discounted prices on newly released items, making it an ideal opportunity to revamp your wardrobe, upgrade your home, or indulge in luxurious beauty products.
Shopping with MyUS
MyUS is a global shipping service that enables international shoppers to enjoy the benefits of the Nordstrom Anniversary Sale. By providing a U.S. shipping address, MyUS allows customers worldwide to access American retailers, like Nordstrom, and have their purchases forwarded to their international destinations. This service eliminates the hassle of navigating international shipping restrictions and opens the doors to exclusive deals and products.
Top Picks at the Nordstrom Anniversary Sale
Fashion-Forward Apparel
Nordstrom is renowned for its extensive collection of designer clothing and accessories. You'll find it all, from trendy dresses and stylish separates to must-have shoes and accessories. Look out for popular brands like Kate Spade, Tory Burch, and Vince, as they often offer significant discounts during the sale.
No String Attached Stripe Crewneck Sweater, $46 $75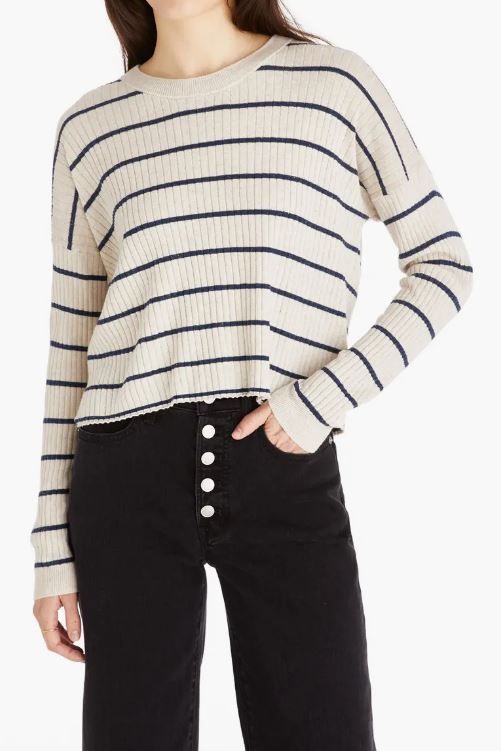 Try on the No Strings Attached Stripe Crewneck Sweater, where comfort meets style with a twist! This sweater is a perfect blend of cozy warmth and eye-catching design, making it a must-have addition to your wardrobe. Crafted with the softest materials, you'll experience unparalleled comfort and freedom—no strings attached! The bold stripe pattern adds a playful, modern touch, effortlessly elevating any outfit.
Whether you're lounging at home, meeting friends for coffee, or heading out for a night on the town, this sweater will keep you looking effortlessly chic. With its versatile crewneck design, you can layer it up or wear it solo for a stylish statement. Embrace the freedom and fashion-forward vibes of the No Strings Attached Stripe Crewneck Sweater, and let your style shine without any restrictions.
Beauty and Skincare
Indulge in a self-care spree with discounts on high-end beauty and skincare products. The sale presents an excellent opportunity to stock up on your favorite brands, such as Estée Lauder, MAC, and La Mer. Whether you're seeking makeup essentials, skincare treatments, or luxurious fragrances, the Nordstrom Anniversary Sale has got you covered.
Brush with Greatness Set, $50 $110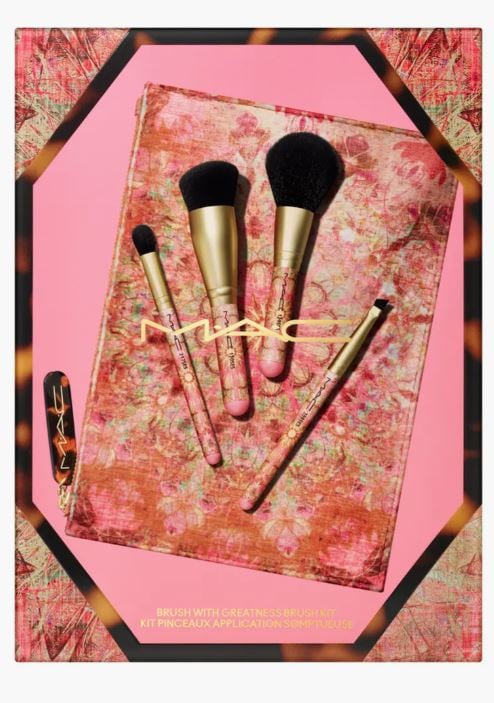 Elevate your makeup game with the MAC COSMETICS Brush with Greatness Set. This stunning set includes four essential brushes that will take your beauty routine to new heights. The 129 Powder/Blush Brush, 170 Rounded Slant Brush, 217 Blended Brush, and 208 Angled Brow Brush are expertly crafted to help you achieve flawless application and precision. With a $110 value, this set offers incredible value for money.
Made with high-quality synthetic bristles and proudly crafted in Canada, these brushes deliver professional-grade performance. Whether you're a makeup enthusiast or a beauty professional, this MAC COSMETICS Brush with Greatness Set is a must-have for creating stunning looks. Get ready to brush on greatness and unleash your inner artist.
Home Decor and Furnishings
Spruce up your living space with exquisite home decor items and furnishings. The sale offers great deals on enhancing your home's ambiance, from statement furniture pieces to elegant bedding, rugs, and decorative accents. Brands like Anthropologie, Magnolia Home, and UGG often participate in the sale, making it an ideal time to elevate your interior style.
Billie Fringe Cotton Throw Blanket, $78 $115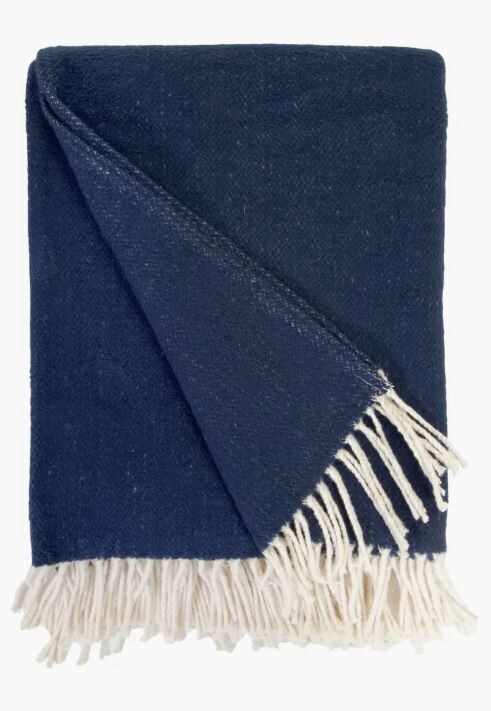 Indulge in luxurious comfort with the POM POM AT HOME Billie Fringe Cotton Throw Blanket. Crafted with exquisite attention to detail, this blanket is a true embodiment of cozy elegance. Made from 100% cotton, its soft and breathable fabric invites you to snuggle up and unwind after a long day.
The delicate fringed edges add a touch of playful sophistication, elevating the aesthetic appeal of any space. Whether draped over your favorite armchair or layered on your bed, the Billie Fringe Cotton Throw Blanket brings warmth, style, and a sense of indulgence to your home decor. Wrap yourself in its embrace and experience the ultimate relaxation.
Tech Gadgets and Accessories
The Nordstrom Anniversary Sale doesn't just cater to fashion and home enthusiasts; it also offers discounts on a range of tech gadgets and accessories. Whether you're in search of the latest headphones, smartwatches, or innovative home gadgets, keep an eye out for popular tech brands like Apple, Bose, and Sonos.
Drop Magnetic Wireless Charger, $60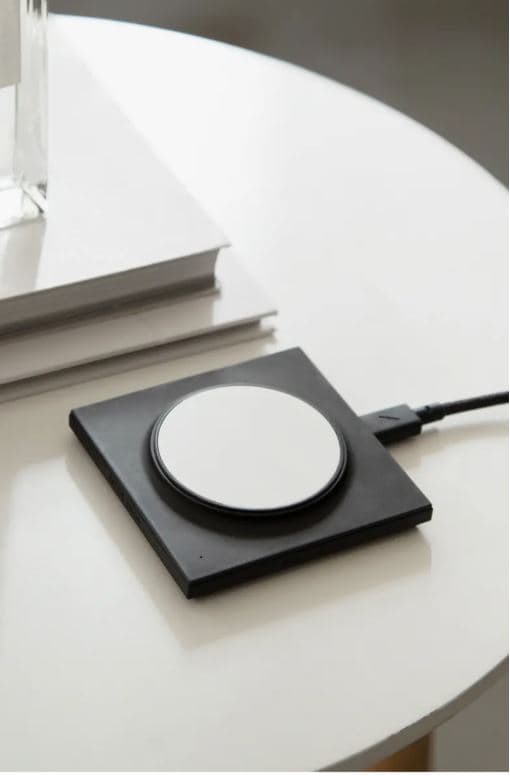 Introducing the Drop Magnetic Wireless Charger by Native Union – the epitome of convenience and style. Designed to simplify your charging routine, this sleek and compact wireless charger features a powerful magnetic alignment that effortlessly snaps your iPhone 12 or iPhone 13 into place for a secure and efficient charging experience. With its 7.5W fast charging capability, you can power up your device in no time.
The premium materials and minimalist design blend seamlessly into any space, while the non-slip silicone base ensures stability and peace of mind. Say goodbye to tangled cables and enjoy the seamless, hassle-free charging experience with the Drop Magnetic Wireless Charger by Native Union.
Tips for Successful Shopping:
To make the most of the Nordstrom Anniversary Sale and your MyUS membership, here are a few helpful tips:
Plan Ahead: Create a wishlist of items you're interested in and prioritize them based on availability and popularity. This way, you can quickly add them to your cart once the sale starts.
Follow Nordstrom's Updates: Stay updated on Nordstrom's official website and social media channels for announcements and sneak peeks of sale items. This will help you make informed purchasing decisions.
Take Advantage of MyUS Services: With MyUS, you can consolidate your purchases from multiple retailers and save on international shipping costs. Consider waiting until the end of the sale to ship all your items together, ensuring maximum value for money.
Shop the Nordstrom Anniversary Sale with MyUS
The Nordstrom Anniversary Sale is an incredible opportunity to score great deals on fashion, beauty, home decor, and more. With MyUS, international shoppers can participate in this exclusive event and have their purchases delivered right to their doorstep.
Preview of the sale starts July 3
So mark your calendars, prepare your shopping lists, and get ready to elevate your style with the Nordstrom Anniversary Sale 2023. Happy shopping!
We always aim to bring our members the best shopping options available, but some of the products featured in this post may have purchase restrictions. Please visit the merchant's terms of sale, shipping guidelines, and terms and conditions to find more information.