Cool New Video Games You Have to Play!
There are some awesome new games that have recently been released. Check out some favorites below, and ship them quickly from the USA to your door with MyUS:
1. Mario Kart 8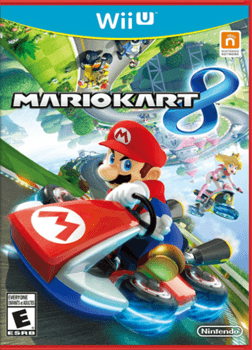 Mario Kart is back! Go upside-down on twisting anti-gravity racetracks, share highlight reels of your best moves and battle friends locally or connect online to play in tandem with players from around the world. Buy Mario Kart 8 here.
2. Marvel's Guardians of the Galaxy: The Telltale Series
Right on the heels of the latest Guardians of the Galaxy movie release comes this brand new video game for the PS4. Super fun! Get it here.
3. MLB The Show 17
Baseball fans will love this new game for the PS4. Play in retro mode, take control in RPG mode and enjoy new ways to play with accelerated levels to progress your franchise. Buy it here.
4. Pac-Man Championship Edition 2 + Arcade Game Series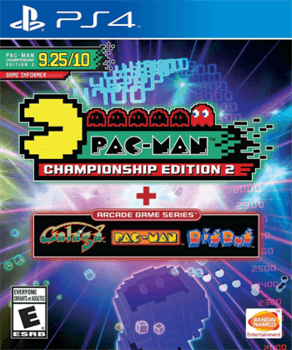 With eye-popping 3D graphics and funky visuals, this latest edition in the Pac-Man series is a lot of fun, fast paced and perfect for all Pac-Man fans! Buy it here.
5. Lego City Undercover
Join the chase and have some fun as Chase McCain, an undercover policeman hunting down the notorious criminal Rex Fury! This is a rated "E" for everyone game that all ages will enjoy. Buy it here.
6. Injustice 2
Choose your favorite character from DC universe and let the fun begin in this hot new sequel to the hit game Injustice. New features include the ability to control the way characters look, as well as fight and develop across a variety of game modes. Buy it here.
7. The Walking Dead: The Telltale Series A New Frontier
Based on the super popular comic book series by Robert Kirkman, this all new season puts its focus on a newcomer named Javier, but also includes series favorite Clementine. Discover what the world is like as civilization starts to rebuild, and the sacrifices it takes. Buy the game here.
8. Overwatch Origins Edition
Play as heroes and fight for the future in this popular multiplayer game. This special edition pays homage to the original with hero skins that are exclusive to this edition. Buy it here.
9. For Honor
This multiplayer game for the Playstation 4 is jammed full of action. Choose your hero from one of three factions to storm castles, confront deadly bosses and own the battlefield! Buy it here.
10. The Elder Scrolls Online: Morrowind
Help stop a meteor and save Morrowind - become a warden, partner with elite members of the Morag Tong and fight together in PvP battlegrounds! Buy it here.
We strive to bring our members the best shopping choices available, but some games featured in this post could have purchase restrictions, or may not take every form of payment. For more information, please visit the merchant's terms of sale, shipping guidelines and/or terms and conditions.