Six Spring Cleaning Sales You Can Take Advantage of Today
Spring is finally here, and with it comes the opportunity to freshen up your home and eliminate all the clutter from the past year. We know that cleaning is probably not your favorite thing in the world to do, so to help you get started on your spring cleaning journey, we've put together a list of six essential cleaning products that are not considered restricted and dangerous goods and can be shipped right to your doorstep.

Plus, you can save big by taking advantage of the following spring cleaning sales:
Lemon Verbena Multi-Surface Everday Cleaner, $5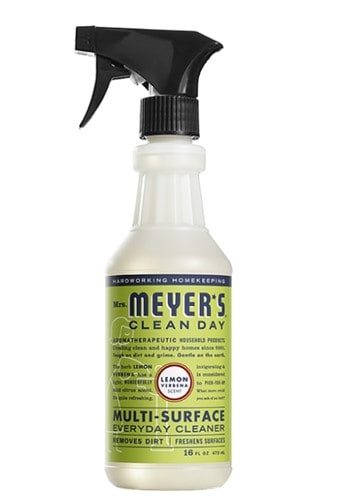 Firstly, we have this all-purpose Verbena cleaner that is perfect for tackling any surface in your home. Made with plant-derived ingredients, it's safe to use around kids and pets, and it will not leave a foul, chemical smell in your home. It comes in refreshing scents like lavender, lemon verbena, and basil. And best of all – its non-toxic ingredients make it perfectly safe for shipping
"This is my new cleaning product. It's awesome. Thank you so much! I love this!" – T Lara
OXO Good Grips Dustpan and Brush Set, $12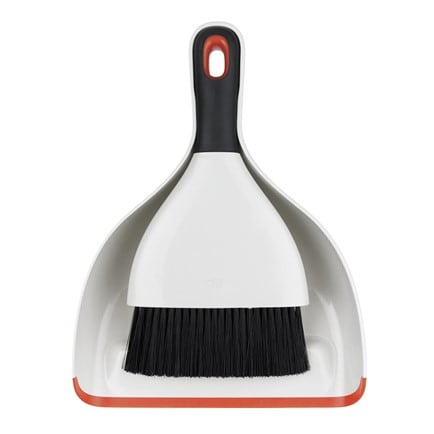 Cleaning up with a Good Grips dustpan and brush set like this one from OXO will be a breeze. The brush snaps into the dustpan for easy storage, and the soft, non-slip grip makes it comfortable. Plus, the set is made from durable materials that will last you for years.
"I stayed in an Air BnB in the summer, and they had this dustpan and brush set. It was so good I came home and bought myself the same one. Unfortunately, I think my husband has also bought it for me for Christmas, so I'm going to have to act surprised and so joyful when I open it on Christmas morning." – G. Whiteman
Shark Rocket Corded Bagless Stick Vacuum, $170
At over 30% off, this powerful corded bagless vacuum is perfect for cleaning up any messes around your home, especially if your young kids are making more mess than you can clean.
Its lightweight design makes it easy to maneuver, and the corded design ensures you won't have to stop and recharge midway through your cleaning session. This means you'll be done and resting much sooner than using a regular vacuum cleaner.
"This is the best vacuum that I have ever owned. It is light weight, versatile, easy to do stairs as it has a long cable. Fit's all my needs, and it doesn't scare the dog!" – Anne Magrat
Clorox Disinfecting Wipes, $6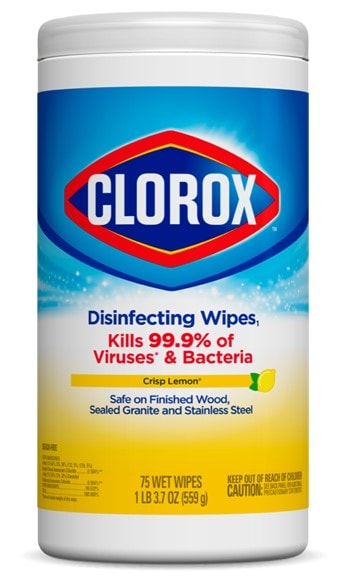 Do they even need an introduction? The Clorox disinfecting wipes are a must-have for wiping down surfaces and killing germs. They come in a fresh and lemon scent and can be used on anything from countertops to doorknobs and even for disinfecting your hands.
"I use these daily for cabinets, door knobs etc. They are decently priced and seem to last forever. I also like that they don't smell super strong and were a lifesaver during Covid times." – stefanieh1
Swiffer Sweeper Dry + Wet Floor Mopping Kit, $15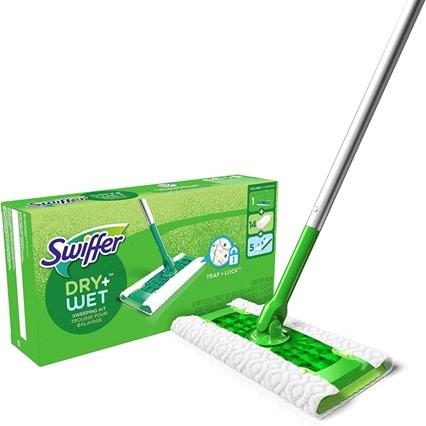 It's spring cleaning sale time, so get this Swiffer mopping kit at 25% off and turn your home into a shiny, dust-free haven. This package gives you four dry heavy-duty cloths, three wet heavy-duty pads, ten dry sweeping cloths, and two wet mopping pads. The dry cloths are ideal for picking up dust and dirt, while the wet cloths are great for cleaning up spills and messes.
Naturally, the kit comes with a reusable handle to attach the cloths.
"Bought this to replace the one I had had for 5 or 6 years. Quality is still there. They have made minimal change to it." – Dat Huynh
Method Foaming Hand Soap, $35
Finally, don't forget yourself because your hands need a good, soft soap to stay clean, hydrated, and healthy-looking. Method's foaming hand soap with rose water scent is perfect for moisturizing your hands. It is made with naturally derived ingredients and is safe for the whole family to use. For this price, you'll get six 10-ounce bottles, which is practically a steal, considering the quality of the soap. And if you're not a fan of the rose scent, the soap comes in other scents like sea minerals, sweet water, and pink grapefruit.
"I have been using this brand soap for many years now and really like it. This hand soap leaves my hands feeling so fresh and so clean. Even after repeated washings, my hands weren't cracked or chapped." – Kimber11
So, while spring cleaning can be daunting, it can get quite bearable with the right products.
Take advantage of these six spring cleaning sales to make your home feel fresh and new. And don't forget, with MyUS, you can shop for all your favorite US brands and have your purchases shipped directly to your doorstep. Happy cleaning!
We always aim to bring our members the best shopping options available, but some of the products featured in this post may have purchase restrictions. Please visit the merchant's terms of sale, shipping guidelines, and terms and conditions to find more information.