Spider-Man: Across the Spider-Verse: Marvelous Must-Have Merchandise
Spider-Man Across the Spider-Verse has swung into theaters, captivating audiences with its thrilling storyline, mesmerizing visuals, and the timeless charm of everyone's favorite web-slinging superhero. As fans rejoice over this latest addition to the Spider-Man Mile Morales storyline, it's the perfect time to dive into the world of Spider-Man merchandise and discover a treasure trove of products that allow us to express our love for the movie and iconic Spider-Man comics. In this blog, we'll showcase some must-haves that will have any Spider-Man fan's heart tingle with excitement.
Spider-Man: Across the Spider-Verse: A Cinematic Triumph
This sequel to the critically acclaimed Spiderman: Into the Spider-Verse promises to take us on another thrilling journey through multiple dimensions, with familiar faces and exciting new characters. With heart-pounding action sequences, emotional depth, and amazing visuals, this film is a treat for both casual viewers and die-hard Spider-Man enthusiasts.
Spider-Man: Across the Spider-Verse Merchandise
Whether you're a lifelong Spider-Man fan or a newfound admirer of the superhero, countless merchandise options are available to celebrate your love for Spider-Man: Across the Spider-Verse and the comic book legacy. Here are some exciting products to consider:
Official Spider-Man Across the Spider-Verse Action Figures
Bring your favorite characters to life with intricately designed action figures featuring Spider-Man, Miles Morales, Gwen Stacy, and more. These collectibles capture the essence of the movie and serve as timeless keepsakes.
Marvel Legends Series Spider-Punk, $24.99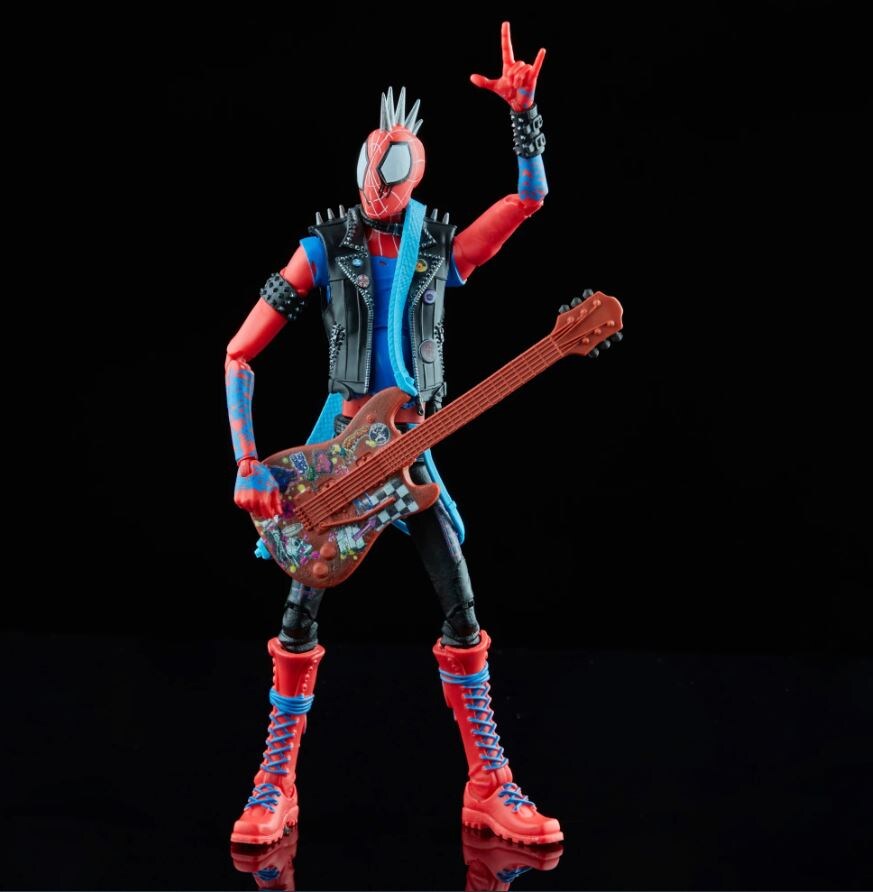 If you fell in love with Hobie Brown, the British punk Spider-Man variation known as Spider-Punk, then you'll love this action figure. With his guitar in hand, the Spider-Punk will make a perfect addition to any Spider-Verse collection.
Spider-Man Themed Apparel
Show off your fandom with style by donning Spider-Man-themed apparel. From t-shirts and hoodies to hats and socks, there's a wide range of options to choose from. Look for designs inspired by Spider-Man Across the Spider-Verse or iconic comic book covers.
Spider-Man: Miles Morales Artist Series T-Shirt, $24.98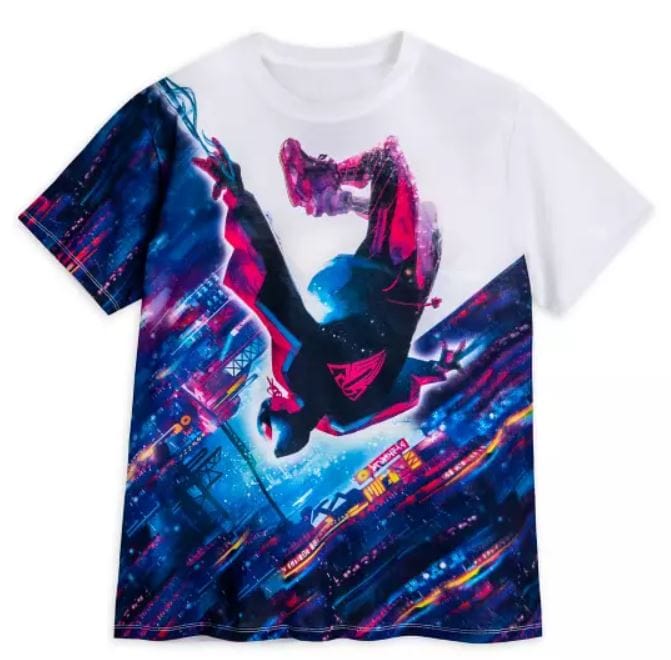 Show off your love for Miles Morales with this T-shirt with variant cover art created by illustrator Mateus Manhini for Miles Morales #33. Show off this bold and colorful screen art that captures the drama and excitement that Miles Morales brings to the Spider-Verse.
Spider-Man Funko Pops
The ever-popular Funko Pop figures have an extensive collection dedicated to Spider-Man, including characters from the movie. These adorable vinyl figurines make for fantastic display pieces and are loved by collectors worldwide.
POP! Spider-Man 2099, $8.40 (Was $12)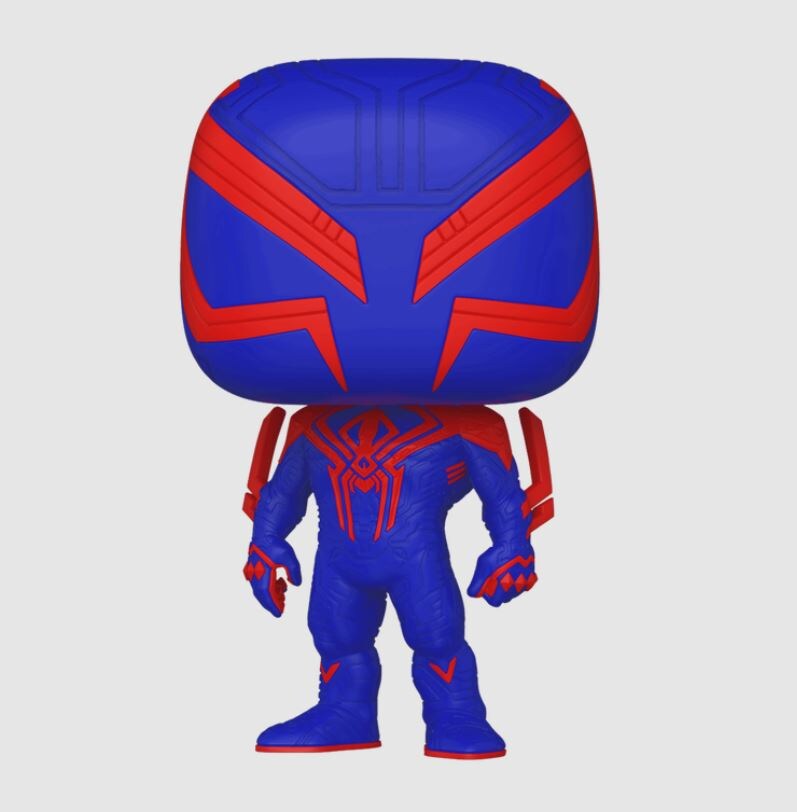 Add Miguel O'Hara to your collection with this Pop! Spider-Man 2099 Figurine. You'll love this adorable vinyl bobblehead if you enjoy his stoic back story and determination to maintain the precious threads of the multiverse webs.
Spider-Man Comics and Graphic Novels
Dive deeper into the world of Spider-Man with classic comics and graphic novels. Explore iconic storylines, such as "The Amazing Spider-Man" or "Ultimate Spider-Man," and witness the evolution of this beloved character over the years.
Amazing Spider-Man Vol 1: Back to Basics, $26.30
Join Peter Parker on his adventure as he stops an alien invasion in New York City, gets a new roommate, new love interests, and a new villain to stop! If you enjoy reading and collecting all these Marvel comics, then you should add Amazing Spider-Man to your collection.
Spider-Man Video Games
Experience the thrill of swinging through New York City and battling supervillains in immersive Spider-Man video games. Enjoy games that offer incredible gameplay, captivating storylines, and high-quality graphics that make you feel like you are swinging alongside Spidey.
Spider-Man Miles Morales Ultimate Launch Edition, $39.99
Take on the streets of Manhattan as a new Spider-Man. In this adventure, you'll follow teenager Miles Morales as he adjusts to his new home while following in the footsteps of his Spider-Man mentor, Peter Parker. Swing through the action as Miles takes on a fierce power that threatens to destroy his new home. The Marvel's Spider-Man: Miles Morales Ultimate Launch Edition includes the Miles Morales story arc, the remastered Marvel's Spider-Man game, and awesome digital bonuses.
Spider-Man Movie Posters
Adorn your walls with stunning movie posters from Spider-Man: Across the Spiderverse. These eye-catching artworks will instantly transport you to the action-packed world of Spider-Man...and make your room look cool!
Ben Reilly Spider-Man Across the Spider-Verse Poster, $12.59 (Was $13.99)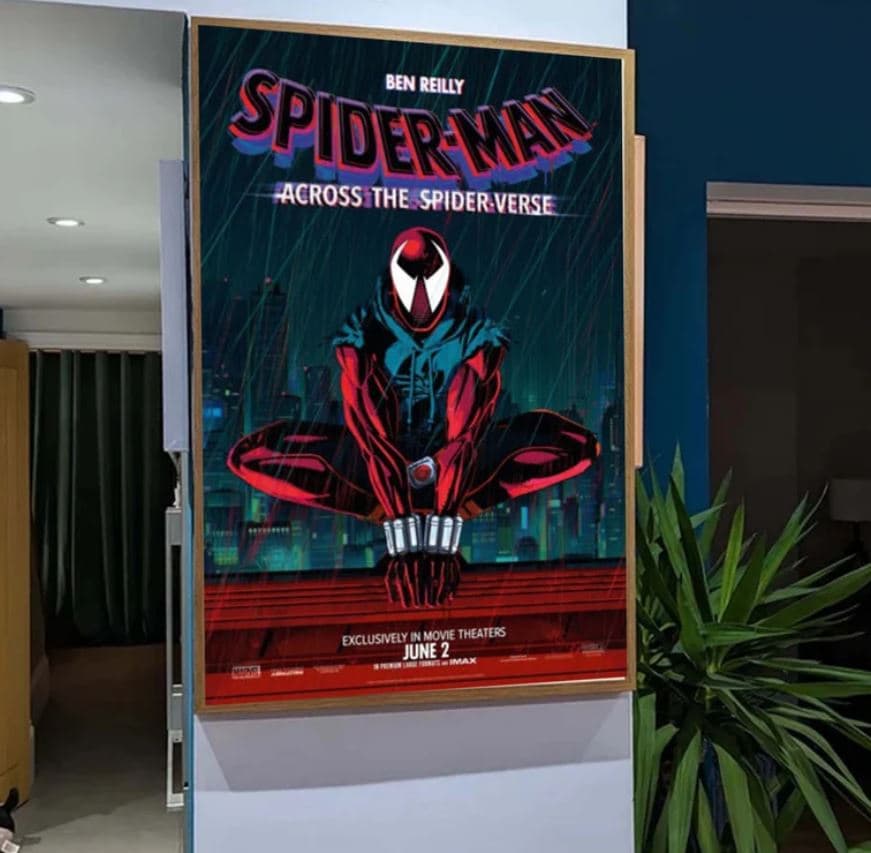 As we made our way down the list of cool Spider-Variants, why not add the Scarlet Spider to your collection? This Ben Reilly Spider-Man Across the Spider-Verse Poster can be a great decoration and conversation starter as lifelong fans will most definitely bring up the 1994-1996 Clone Saga storyline of Spider-Man.
Collectibles and Memorabilia
For avid collectors, there's plenty of limited-edition Spider-Man merchandise and memorabilia to enhance your collection. Look out for exclusive statues, prop replicas, art prints, and autographed items signed by the movie's cast and creators. These unique pieces are sure to become prized possessions for any Spider-Man fan!
Marvel Gallery Miles Morales PVC Statue, $37.08 (Was $49.99)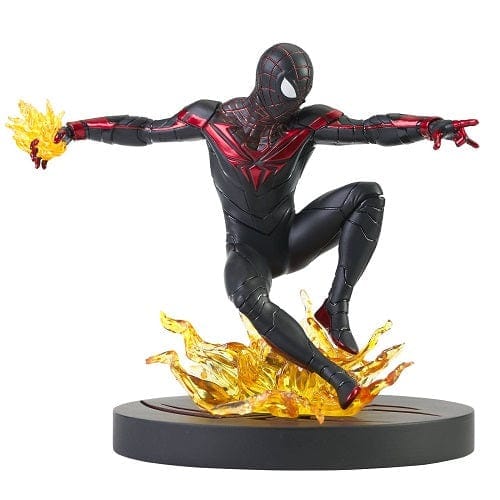 Based on Marvel's Spider-Man: Miles Morales game, this Galley Diorama of Miles Morales is the perfect collectible for avid fans. This sculpture is made of high-grade PVC and features translucent materials that catch the light.
Get all your Spider-Man Merchandise with MyUS
Spider-Man: Across the Spider-Verse has left an indelible mark on the superhero genre, captivating audiences with its thrilling narrative and spectacular visuals. By embracing the world of Spider-Man merchandise through MyUS, fans can extend their love for the movie and the timeless Spider-Man comics beyond the screen. From action figures to apparel, comics to collectibles, there's something for every fan to celebrate their admiration for this iconic superhero. So, gear up and swing into the world of Spider-Man with MyUS!
We always aim to bring our members the best shopping options available, but some of the swimwear featured in this post may have purchase restrictions. To find more information, please visit the merchant's terms of sale, shipping guidelines and/or terms and conditions.