The Best Back-to-School Shoes for the New Academic Year!
Transitioning from summer to the next school year means new fashion trends for the everyday student. Alongside shirts, sweaters, pants, shorts, and hoodies, shoes are the quintessential items that complete any outfit. However, not every shoe applies to the daily routines around academia. Students should own a pair (or two) of shoes that appeal to their personality, comfort, and hobbies inside and outside school.
Whether you enjoy working out after school, jogging through campus, or walking with friends to the next class, stay in style with the latest footwear popular US stores have to offer! If you don't know where to start, MyUS can help you select the perfect shoes for any occasion. As a member, you can access discounts and deals exclusive to specific stores and utilize lightning-quick shipping straight to your doorstep in time for orientation week.
Adidas Originals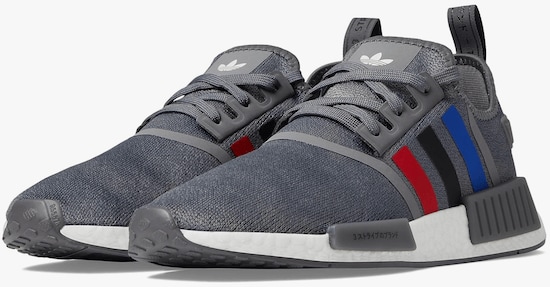 Nothing beats a classic footwear selection for any school activity than the Original Adidas! These shoes add extra style to any outfit to make it more athletic, casual, or laid-back. The padded collar, tongue, and synthetic sole make the shoe comfortable to put on and walk around. Choose between five colors that match your style, and complete your ensemble of favorite clothes with the preferred pair of Adidas Originals shoes.
Customer Review: "These are comfortable and stylish shoes. I haven't bought adidas shoes in quite sometime. Very satisfied with purchase. These shores are comfortable for casual wear Great shoes to go for walk or drive on car trips," - Michael
Cole Haan Grand+ Journey Earthlite Sneakers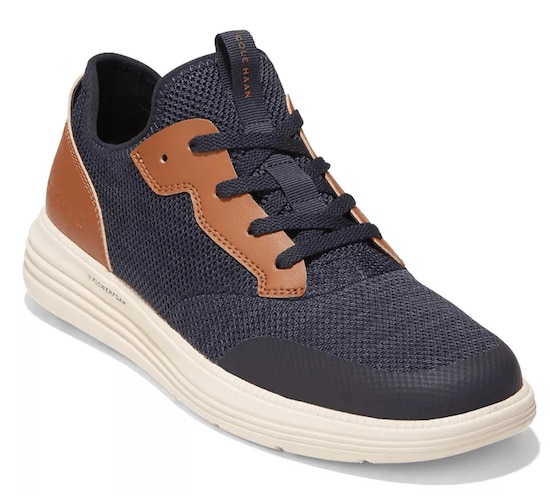 Are you searching for shoes that are more stylish than standard sneaker models? Add these Cole Haan Grand+ Journey Earthlite Sneakers to your footwear collection for school fashion. Not only do these shoes feature a textile-covered footbed and a lightweight compression-molded Earthfoam midsole for extra comfort, but they also have over 80% recycled materials for a sustainable lifestyle. This low-top sneaker makes any wearer feel comfortable through each step.
Customer Review: "They are extremely comfortable and provide a very cushioned foot bed which is important to me. I'm not sure how well the sole will hold up but given that I'm not using it for athletic activities I think it will perform fine for casual activities." - coachjim63
Kid's Mary Jane Flats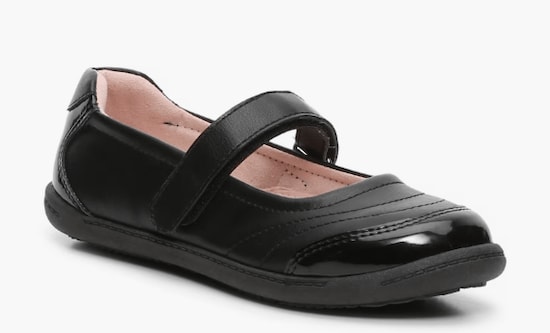 Some schools require students to follow a strict dress code with appropriate clothing options and accompanying footwear. These Mary Jane Flats are the perfect school shoes that complete your little ones' uniform for the next school year. The velcro strap makes it easy for children to throw on shoes without laces. They're also for creating a dressy and elegant look for the first day back to class.
Customer Review: "My daughter loves these shoes. She wears them to school everyday!" - Beth
Nymie Sandal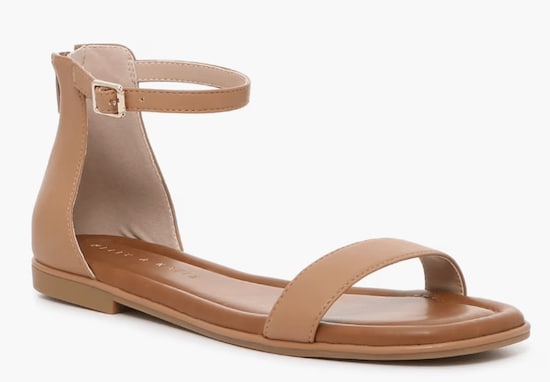 These Nymie Sandals combine comfort, style, and elegance into the ideal back-to-school open-toe shoes. They include an adjustable ankle strap and a back zipper for a secure fit. These pair well with dresses, shorts, trousers, and skirts for Fall, Spring, and Summer classes. Choose from four colors and designs, like Tan, Silver Metallic, Black, and Floral Print, that best match your personality and style.
Customer Review: "After reading the reviews and purchasing the tan ones… I was so happy with them, I got a 2nd pair in black. They are very comfy, dress sandals especially if you're going out but don't want to wear heels" - Feistysam
Toms Kelsey Wedge Boots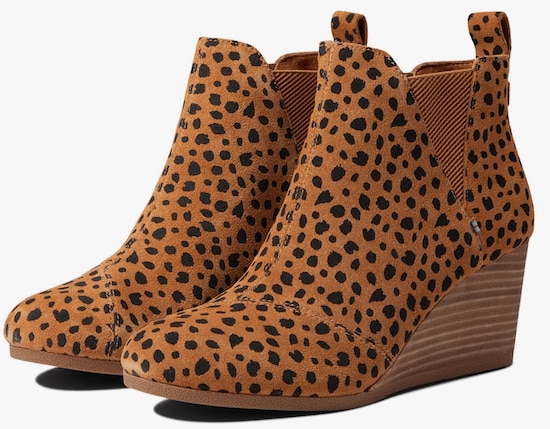 If you want to keep up with fashion trends in and out of school, try a pair of Toms Kelsey Wedge Boots for an elegant and stylish look. Wedge boots have been gaining popularity recently as a go-to for footwear that encompasses comfort and sophistication without breaking the bank. Grab several pairs with solid colors or cheetah-print for an expressive and fashionable finish to any back-to-school outfit.
Customer Review: "I love these boots and have them in 2 colors. They are simple and very cute. Comfortable enough to wear all day long." - Becky
Returning students want to make a great first impression on the first week of school. They want to look tidy, well-put-together, and fashionable to fit in without compromising their style. Shoes are an integral part of an individual's outfit as they are necessary to complete dressy and casual looks. If you want to update and improve your back-to-school wardrobe, MyUS can help you find the perfect shoes and deliver them to your doorstep in time for school!
MyUS members can access hundreds of US stores carrying trendy clothing, footwear, and accessories for any occasion. Members can also use package consolidation and lightning-quick shipping to deliver multiple packages to over 220+ countries in one box!
Take advantage of these sales and savings from popular US stores on your next pair of shoes and fashion pieces for school, work, gym, and home with MyUS!
We always aim to bring our members the best shopping options available, but some of the products featured in this post may have purchase restrictions. Please visit the merchant's terms of sale, shipping guidelines, and terms and conditions to find more information.