The Best Back to School Supplies You Can Find With MyUS
Are you excited for the new school year? We know we'd get mixed replies here, but like it or not, the school season is approaching, so it's time to gear up with the essential back-to-school supplies to help you or your beloved students excel in the new academic year.
When I was a kid, there was nothing more I enjoyed than getting the flashiest, craziest notebooks, pens, pencils, and cases, and I couldn't wait to get to school the next day to show them off. If you're like me, you'll find this list useful.
Or, should I say that if you've got problems choosing your new favorite math notebook, you can count on us because we've got the write stuff to help you? Get it?
Terrible puns aside, at MyUS, we understand the importance of finding high-quality products that make learning enjoyable and efficient, so in this article, we present six must-have school supplies available from our trusted store partners.
Trendy and Functional Backpack, $39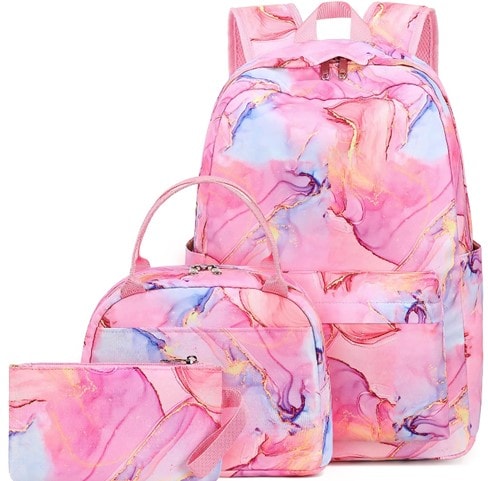 When shopping for kids' backpacks, go for those that combine style and functionality. Of course, children fall in love with designs, but let's not forget their fragile backs!
The Blueboon girl's backpack 3-in-1 set is made of soft and durable material, ensuring it can hold a lot without ripping or tearing. This set includes a spacious kids' backpack with a laptop compartment, a lunch box, and a small pencil bag designed with matching marble pink patterns. It's cute and of great quality, featuring a well-made zipper with smooth leather pulls. You can read more and buy it here on Amazon.
Customer Review: "It has multiple pockets the lunch box is big enough to fit a bento box. My daughter loves it!" – On'drea Holmes.
Academic Planner, $25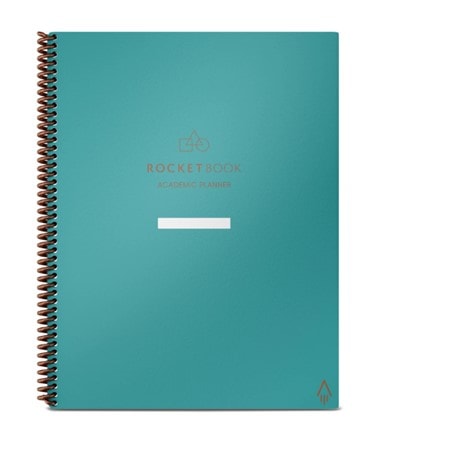 Say goodbye to your outdated school planners! Specifically created for students and endorsed by teachers, Rocketbook's academic planner offers a comprehensive range of 13 diverse page types, giving you an edge in the classroom.
With this simple planner, you can seamlessly manage your class schedules, set weekly goals, handle daily workloads, or even choose the "all of the above" option. This planner features revolutionary synthetic paper that ensures a smooth writing experience with a Pilot FriXion pen. Sounds good? Shop Rocketbook here.
Customer Review: "I love it. Can be annoying to wipe off if I haven't in a while. Love that it's thin and reusable." - Brooke.
Refillable Pens, $10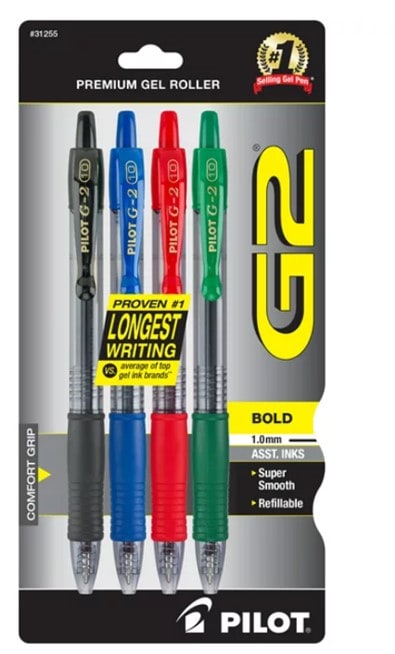 If you're looking for sustainability, the Pilot G2 premium gel ink pens are known for their smooth writing experience and are the longest-lasting gel ink pens available; Plus, they can be found at your local Walmart (online too)!
With a variety of point sizes and assorted ink colors, these retractable roller ball pens provide comfortable writing, a smear-proof dynamic gel ink formula, and can be refilled for long-term use. This pack includes four pens in black, blue, red, and green gel, all featuring a bold point and a contoured rubber grip for enhanced writing comfort. If those are the school supplies you're looking for, buy them here.
Customer Review: "I've been using these since I can remember. Great set for the price. I would pay even more." – Mikayla O.
Ergonomic Chair, $699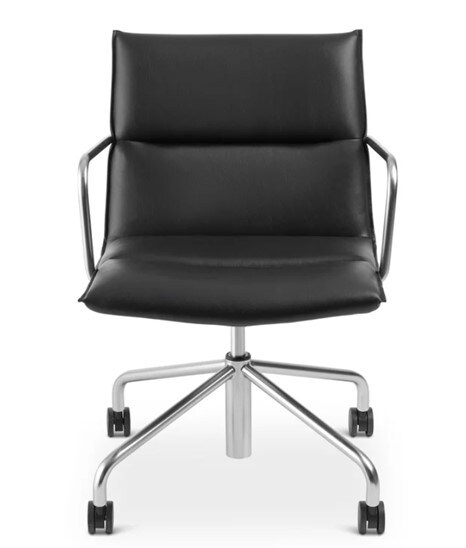 Invest in your own or your child's comfort and focus with ergonomic chairs. Designed to support the back properly and promote good posture, these chairs ensure students can concentrate on their studies without discomfort or distractions. A comfortable seating arrangement can enhance productivity and overall well-being.
Brands like AllModern have some amazing deals on school and office chairs that you should definitely consider. Click here to shop our favorite choice. No worries, the leather is faux.
Customer Review: "Great chair. I ordered it in white, and it's very attractive." – Kathryn.
Sports Bags for Gym Kits, $43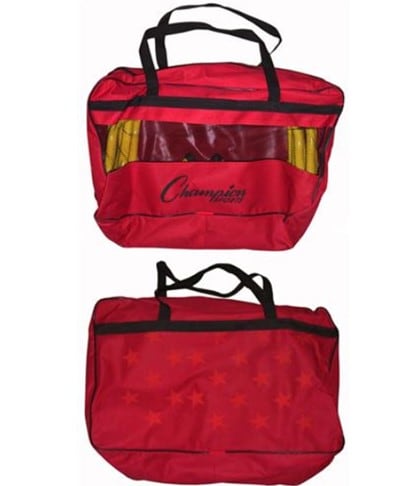 For the jocks, specifically our future baseball stars, we recommend the Champion Sports adjustable hurdle kit with a carrying bag, which is the perfect tool for athletes and baseball enthusiasts looking to keep things organized at all times. As the name says, this kit includes 6 adjustable hurdles that can be set to different heights (9" – 12") according to training needs. After you're done with it, you can just fold it and store it anywhere, as it's quite compact. And to buy it, shop Epic Sports here.
Customer Review: "Hurdles are pricey. I like that you can adjust to the different heights for different age groups wish they has a little more length but they serve the purpose. Easy carry and pack away." – L. Shaw
Casio Calculator, $26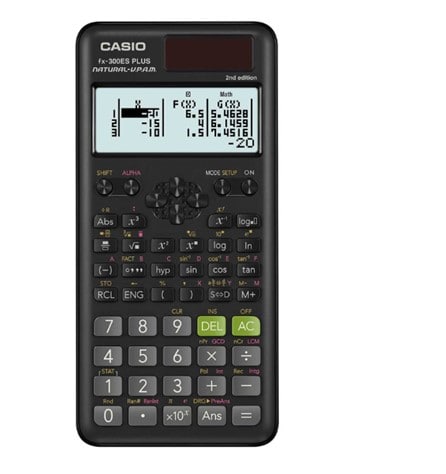 Insight exists to equip you with the best electronic devices. And to equip students with advanced calculators that enhance their math skills, we recommend Casio's 2nd Edition FX-300ESPLS2-S calculator, featuring a sleek design and improved math functionality.
With Natural Textbook Display, it's the perfect choice for middle school through high school students studying a wide range of subjects, including General Math, Trigonometry, Statistics, Algebra I and II, Pre-Algebra, Geometry, and Physics. With their user-friendly interfaces and efficient features, these calculators are a must-have for tackling complex mathematical problems. Shop Insight here.
Customer Review: "It's hard to find an affordable calculator for all your math problems these days so I love how versatile and compact this bad boy is. I am still not used to the arrangement of some functions but it does the job perfectly." – IdahoBoost8.
See? Preparing for the school season has never been easier! Whether you're searching for a durable backpack, a simple note organizer, or a special calculator, we've handpicked the best products from our store partners to meet your needs.
And if you liked our back-to-school supplies suggestions, we've got more for you! In fact, we publish new and relevant product suggestions weekly, and you can buy and ship them almost anywhere in the world! Register today to start your shopping journey with MyUS.
We always aim to bring our members the best shopping options available, but some of the products featured in this post may have purchase restrictions. Please visit the merchant's terms of sale, shipping guidelines, and terms and conditions to find more information.