Influencers From Egypt for Lifestyle Inspiration
If you're not familiar with Egypt's top influencers, you're in for a real treat!
Covering everything from regional cuisine and travel to topics like beauty, fashion, health, and fitness, these rising stars from Egypt are the ones you'll want to see in your social media feed!
Sally Fouad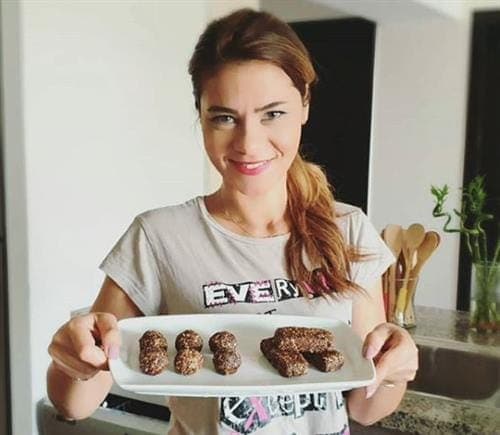 Sally Fouad is a popular Egyptian TV presenter and nutritionist. Her self-titled website is dedicated to healthy eating and living, with tons of recipes, regimens, and advice about diet and nutrition. Check out her YouTube channel for Q&A videos, recipe how-to's, and advice on a wide range of topics, including diet, pregnancy, and fitness. Get a peek into her daily life by following her on Instagram.
Huda El Mufti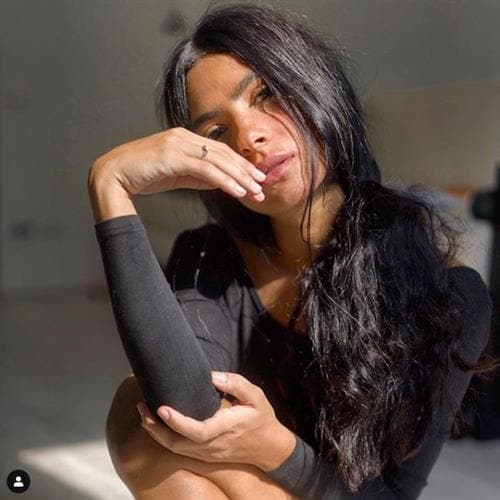 Follow Egyptian model and actress Huda El Mufti on Facebook and Instagram for updates on her personal and professional life, as well as an inside look at her take on fashion and beauty.
Mohamed Emam
Noted for his role in the popular TV series Canaria wa Shariko and films that include Al Beeh Romansy, Bilshama'a El Ahmar, and Khatut Hamra, Mohamed Emam is well-known throughout Egypt for his acting and modeling work. Follow him on YouTube for movie clips, comedy skits, and backstage shenanigans, and add him to your Instagram feed for updates on his career and travels.
Mai Ibrahim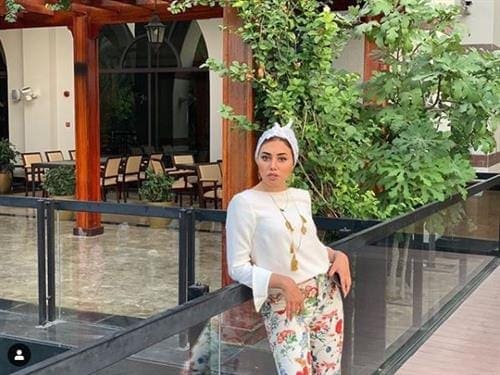 Mai Ibrahim is an Egyptian actress and radio presenter with over 1.1 million Instagram followers and an even larger Facebook following. Follow her on social media for video clips, fashion inspiration, and her day-to-day activities.
Ahmed Hassan Hussein
Arabic video producer Ahmed Hassan Hussein is a social media star in Egypt. Join his over 3.44 million subscribers on YouTube for wildly entertaining video shorts and clips of time with his family. Also follow him on Facebook and Instagram for daily updates on his personal life with longtime romantic partner Zenap Mohamed and their daughter born just this year.
Mohamed Farag
Mohamed Farag is a blogger, traveler, athlete, brand ambassador, and owner of the Braavos Lounge in Cairo. For the latest on his career, travels, and for inspiration in fashion and fitness, like him on Facebook and follow him on Instagram.
Sahar Foad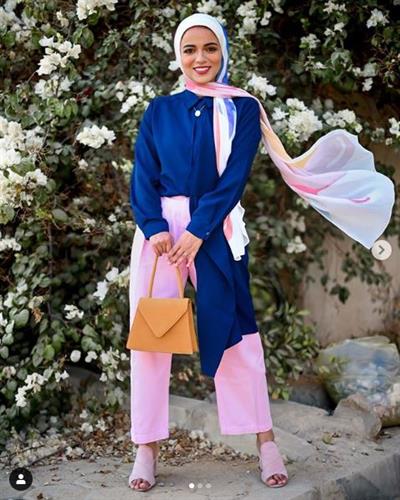 Looking for tips on how to style your hijab with the latest trends? You need to follow Sahar Foad on Instagram and check out Essai, her daily personal style and fashion blog on Tumblr! Her looks range from classic and traditional to fashion forward, giving her followers oodles of fashion inspiration.
Asma Abulyazeid
Actress and singer Asma Abulyazeid is a rising star known as "the Egyptian Moana" thanks to not only her stunning looks and long, dark hair, but also her brilliant performance in Layali Eugenie where she was able to show off her singing and acting talents. Follow her on Facebook and Instagram for the latest on her singing and acting career, fashion and beauty inspiration, and fun and random moments in her life.
Nourhanne Eissa
Egyptian socialite Nourhanne Eissa is a popular lifestyle blogger and founder of consulting agency Ness Communications. With carefree style and a positive, energetic outlook, she inspires her Instagram followers through her daily outfits and her travels to luxe destinations.
Noha Elsherbiny
Wife and mother Noha Elsherbiny is an Egyptian Instagram star with a love for fashion and family. Her stylish photos and intimate look at her family life have made her a rising influencer and definitely one to watch and follow in 2019!
Yasmine Ghaith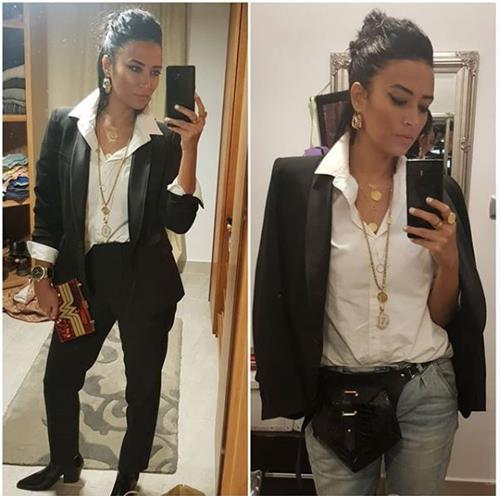 Yasmine Ghaith is an actress, motivational speaker, and breast cancer survivor who advocates for cancer awareness and spreads positivity. Give her a like on Facebook and follow her on Instagram for daily inspiration to stay strong in the face of adversity, with a healthy dose of fashion.
Ramy Saleh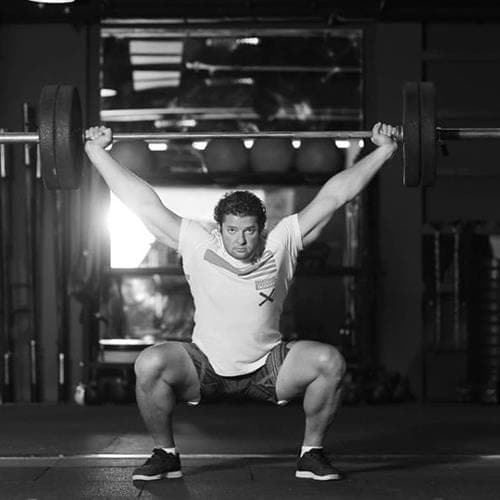 Ramy Saleh—better known online as Coach Ramy—is an Egyptian CrossFit coach and one of only 72 Instructors worldwide (and the only one in the Middle East) who can proudly say he's a Fully Certified Gym Jones Instructor. Check out his website for fitness advice and to sign up for his free fitness video series, and follow him on Instagram for daily fitness inspiration.
Helmy Elsaeed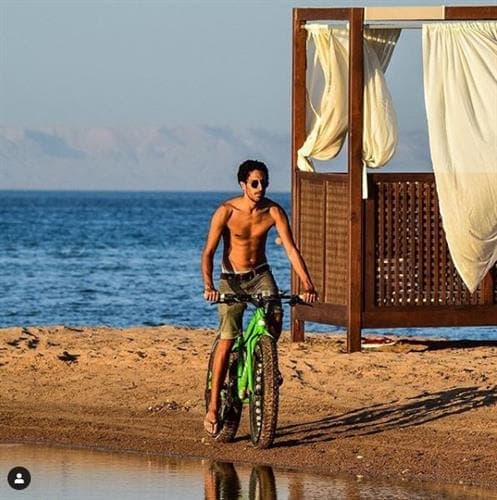 Helmy Elsaeed is a Guinness World Record holding cyclist who specializes in endurance events. For example, in 2018 he crossed Egypt entirely on foot, a distance of 900km! He's been featured in CNN, The Huffington Post, and Reuters, and his sponsors have included big name brands, including Trek, Garmin, and Shimano. Check out his website to learn about his latest adventures, and follow him on Instagram for motivation to follow your own dreams.
Aya & Alaa El Garhy
Aya & Alaa El Garhy are two sisters with a passion for food, restaurants, and sharing meals together. Follow their food blog, Foodista Egypt, on Instagram for mouthwatering food photos, honest and detailed restaurant reviews, and a warm atmosphere that has earned them nearly 70k in followers.
Cairo Eats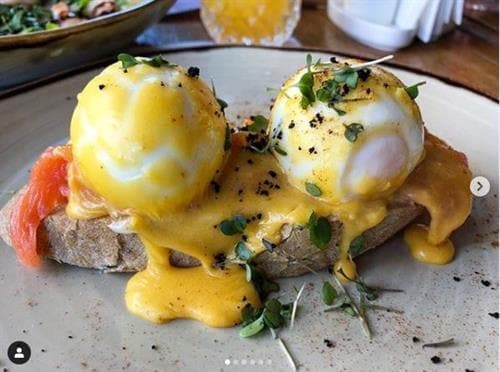 Whether you live in Cairo, are lucky enough to be visiting, or just love seeing delicious food photos pop up in your Instagram feed, you need to follow Cairo Eats ASAP! Found on Instagram, Cairo Eats is a food blog dedicated to rating restaurants in and around Cairo with "golden stars". You can even DM them for recommendations!
Dalya Darwish
Need fitness inspiration or just want to balance out all the tasty food photos in your Instagram feed with a reminder to be healthy? Either way, Dalya Darwish is someone you'll want to follow. As a crossfit coach and the "Fittest in Egypt" in 2015, 2016, and 2018, you can't help but be inspired! And here's a fun fact: she's married to Ramy Saleh (Coach Ramy)!
Who are your favorite bloggers from Egypt?
If we missed any of your favorites, we would love to hear from you! Let us know on Facebook or Instagram who should be added to the list.