Top Brands to Shop For That Special Man in Your Life
Want to surprise the special man in your life with a gift of fashion? Whether it's a birthday, anniversary, or another special occasion, a smart new blazer, sweater, shirt, or pair of shoes is always a welcome gift.
So which brands made our top 15? Check them all out below and shop their US websites with MyUS to pay no US sales tax and have your purchases shipped worldwide in as little as 2-4 days!
Tom Ford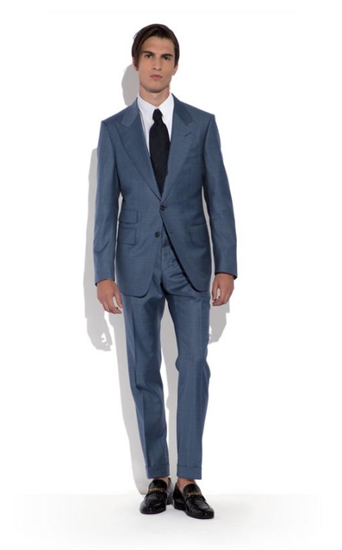 Looking for a great suit? Look no further than Tom Ford. Their suits are impeccably tailored of the finest materials, making them an investment piece that's actually worth the investment.
Shop the Tom Ford collection here.
Hugo Boss
Hugo Boss is a German luxury fashion house with several clothing lines that include everything from tailored, corporate looks to sports-influenced casual wear, all expertly made with great attention to detail and comfort.
Shop Hugo Boss here.
Gucci
Gucci is a fashion powerhouse that was founded in Florence, Italy in 1921 by Guccio Gucci. In fact, their the highest selling Italian brand with over 275 stores worldwide. While they do have a ready-to-wear line, it's still a hefty price tag, but may be worth the splurge for that extra-special occasion.
Shop Gucci for men here.
Prada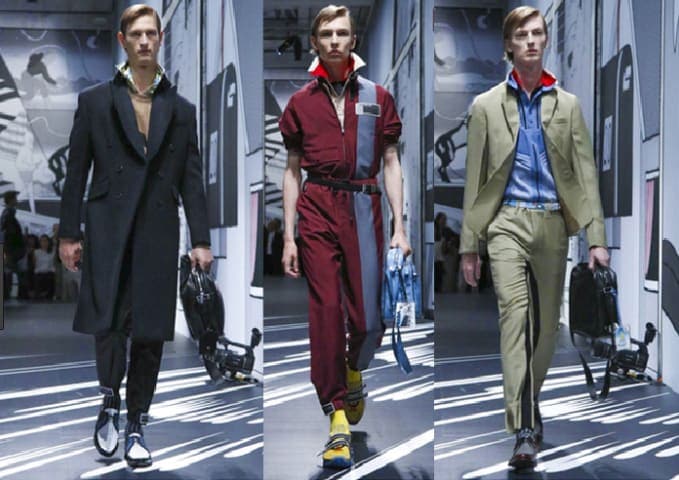 Founded in Milan in 1913, Prada is synonymous with luxury. Along with clothing, Prada specializes in leather handbags, shoes, cologne, and other fashion accessories.
Shop Prada here.
Levi Strauss & Co.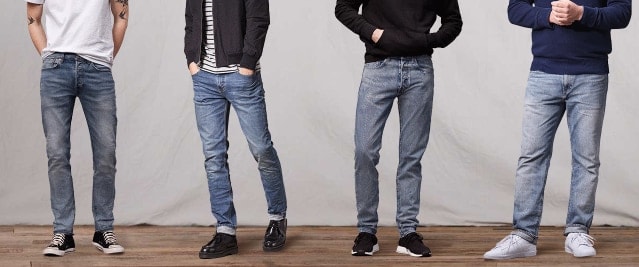 For men's jeans, it has to be Levi's. This American classic is the authority on denim, and their website has a huge selection of the latest styles and washes.
Shop Levi's denim here.
Kenneth Cole

This American brand operates six different clothing and accessory lines, from the luxury Kenneth Cole Collection to Kenneth Cole Reaction and Unlisted, which feature casual, less expensive clothing, handbags, shoes, and accessories. At each price point, you'll find men's clothing and footwear that is masculine and always on-trend, but their fabulous shoes are always the main draw.
Shop Kenneth Cole here.
Lacoste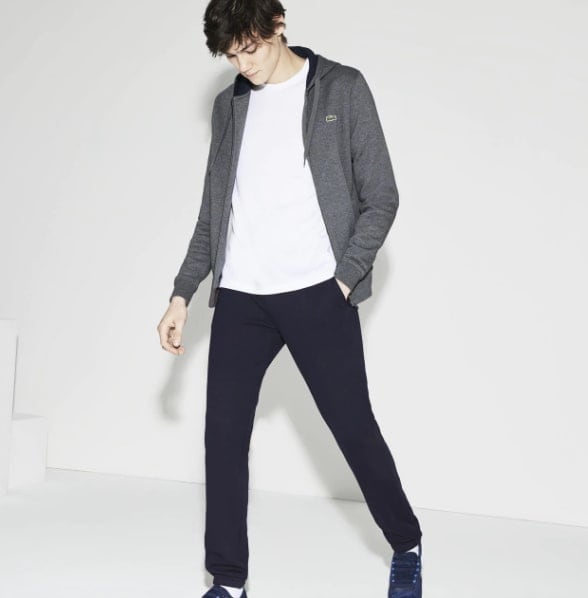 This French clothing company, known for its green crocodile logo, sells not only clothing, but also footwear, eyewear, leather goods, perfume, towels, and watches. Their men's clothing line is filled with clean lines, bold colors, and an active, sporty feel. Great for guys that prefer an active look with style.
Shop Lacoste here.
Dolce & Gabbana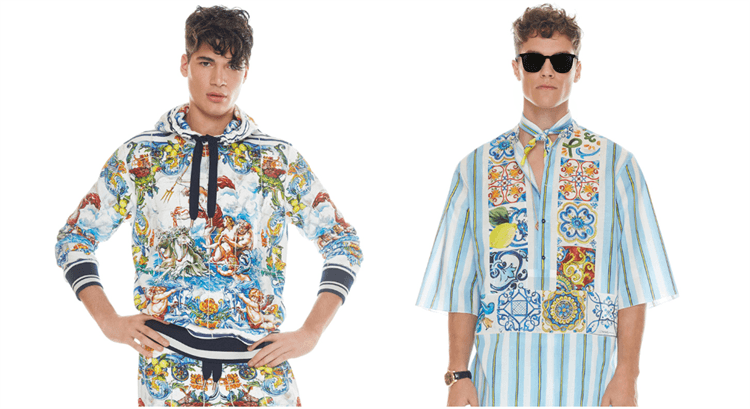 This incredibly popular fashion brand was founded in 1985 by Italian designers Domenico Dolce and Stefano Gabbana. Filled with color, rich fabrics, and exquisite tailoring, their men's fashion line is a feast for the eyes, and includes suits, blazers, knitwear, casual clothing, shoes, sunglasses and more.
Shop Dolce & Gabbana here.
Banana Republic
Owned by Gap Inc., Banana Republic is a mainstream luxury clothing retailer that features collections that include everything from dress pants and blazers to denim, shorts, and shoes. And with inclusive sizing now available, great fashion is within reach for everyone.
Shop Banana Republic here.
Tommy Hilfiger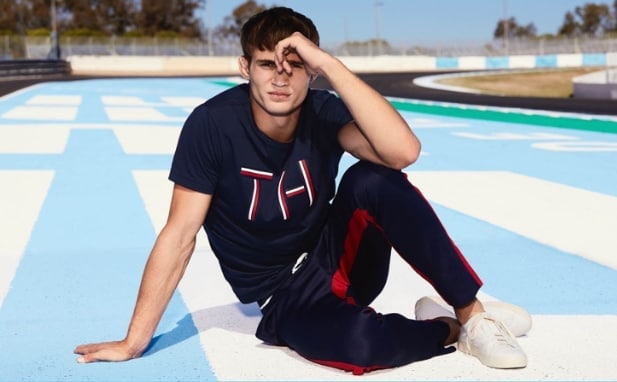 Since the 1980's, the Tommy Hilfiger brand has been known for giving sportswear a more laid-back attitude, resulting in a modern and cool look that's loved around the world. While the brand's price range is all over the board, many ready-to-wear looks are quite affordable, making them one of our favorites for everything from swim trunks to formal wear.
Shop Tommy Hilfiger here.
Nike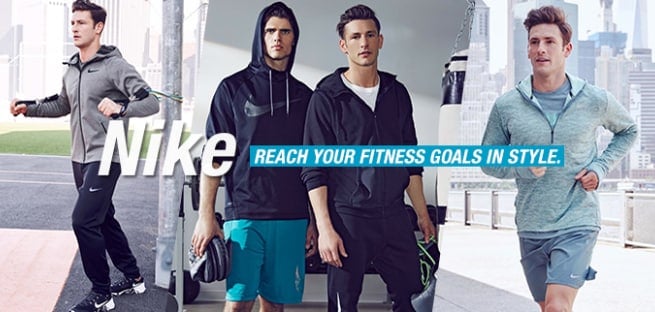 Even the best-dressed men need to hit the gym, right? For great activewear with a fashion flair, we turn to Nike. Tops, pants, shorts, and shoes, they have everything your guy needs to look great while breaking a sweat.
Shop Nike activewear here.
Roberto Cavalli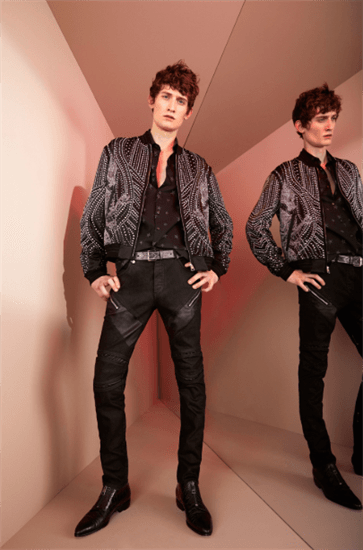 Roberto Cavalli is known for his exotic prints and textiles. In fact, he created a printing procedure on leather in the 1970's that was patented and used by various fashion houses including his own. Check out his collection for colorful prints, unique patterns, and edgy style.
Shop Roberto Cavalli here.
Zara
With over 6,500 stores located across 88 countries, Zara has become a force to be reckoned with in the fashion world. We love the brand because of their razor focus on making great fashion affordable. After all, where else can you find a printed blazer with side stripes that looks like something from Gucci or Dolce & Gabbana for a mere 40 US dollars?
Shop Zara's men's collection here.
Paul Smith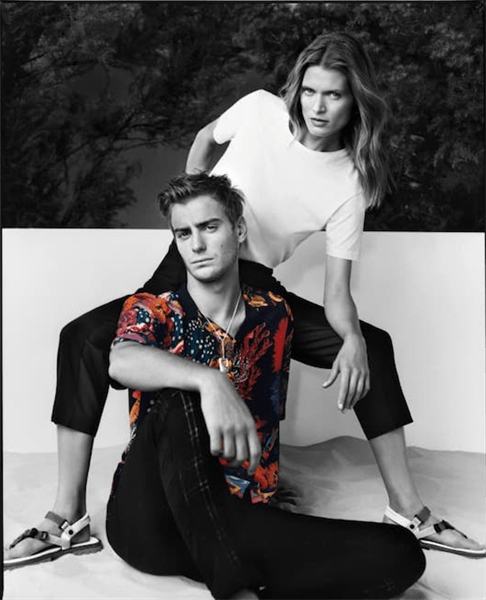 Paul Smith is one of Britain's leading fashion designers who started exclusively with men's clothing, but has since ventured into clothing for women and juniors, and well as a full line of accessories. His collections are filled with vibrant color and luxurious fabrics (including red velvet blazers!), giving his clothing an upscale yet playful feel.
Shop the Paul Smith collection here.
We strive to present our members with the best shopping choices available, but some of the online stores mentioned above may have purchase restrictions, or may not take every form of payment. Please refer to the merchant's terms of sale, shipping guidelines or terms and conditions for more information.