Top Keurig K Cups To Keep You Going
Like the convenience of your Keurig coffee maker, but long for the great taste that comes from a regular brewer? K Cups have come a long way in the last few years and there are many new varieties that will make you forget you brewed your coffee from a K Cup!
Check out the best selling (and tasting) K Cups on the US market, and ship your favorites worldwide with MyUS in as little as 2-4 days:
10. Peet's Coffee Major Dickason's Blend, Dark Roast Coffee $21
This full bodied coffee from Peet's is their all-time bestseller for it's bold, rich, and consistent flavor without bitterness. Buy a 32 count package here.
9. Caribou Coffee Caribou Blend $18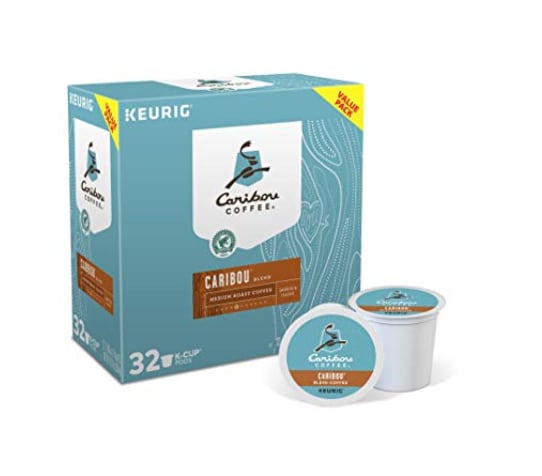 Like a middle-of-the-road coffee, not too strong or too weak? Caribou's signature blend has a smooth, consistent flavor and a nice price tag, making it a popular all-around coffee choice. Buy a 32 count package here.
8. Barista Prima Coffeehouse Italian Roast $37
Love a bold coffee? Barista Prima Coffeehouse has a bold flavor and heavy body, yet it's ideally balanced and smooth for superb flavor in every cup. Buy a 48 count package here.
7. Barista Prima Coffeehouse Italian Roast Decaf $35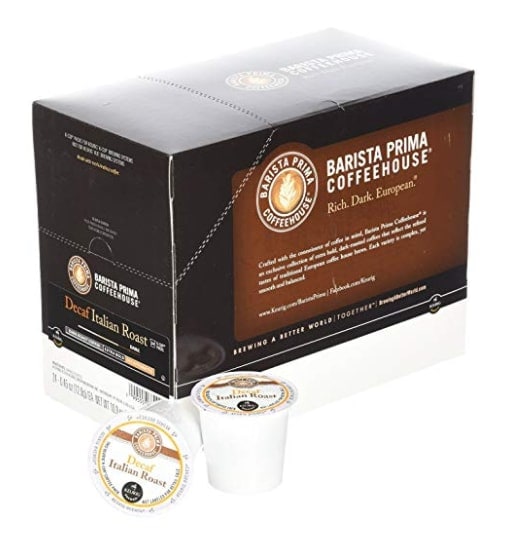 If you want a decaf coffee that tastes like the real deal, Barista Prima makes a killer Italian Roast decaf that's rich, bold, and tastes simply amazing. Buy a 48 count box here.
6. Death Wish Coffee $16
When you yearn for the strongest cup of coffee you can get from your Keurig, you want Death Wish K Cups. They're full of smooth, bold flavor, and if it's not the strongest K-Cup style coffee pod you've ever had, Death Wish will refund you in full! Buy a 10 count box here.
5. Eight O'Clock Coffee The Original Medium Roast $15
For an outstandingly smooth, yet full-bodied coffee that will satisfy just about everyone, our pick is The Original Medium Roast from Eight O'Clock Coffee. Get a 24 count package here.
4. Dunkin' Donuts Original Blend Coffee $35
If you're a US expat in need of a Dunkin' Donuts coffee fix, you're in luck! Enjoy the rich, delicious taste of this US favorite in convenient K Cups. Buy a box of 60 K Cups here.
3. Seattle's Best Breakfast Blend Coffee $27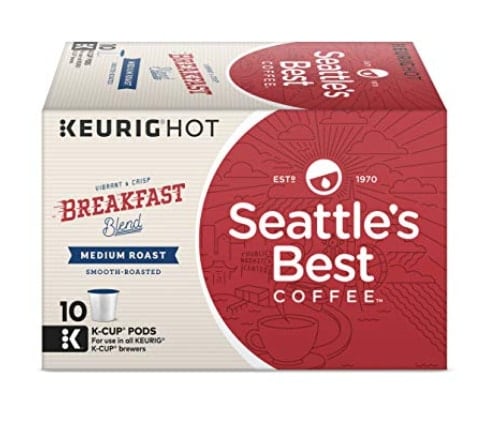 Breakfast Blend from Seattle's Best is a medium roasted coffee with a bright, crisp, and vibrant flavor that will give you a spirited start to your day. Buy 60 K Cups here.
2. The Original Donut Shop Regular Coffee $18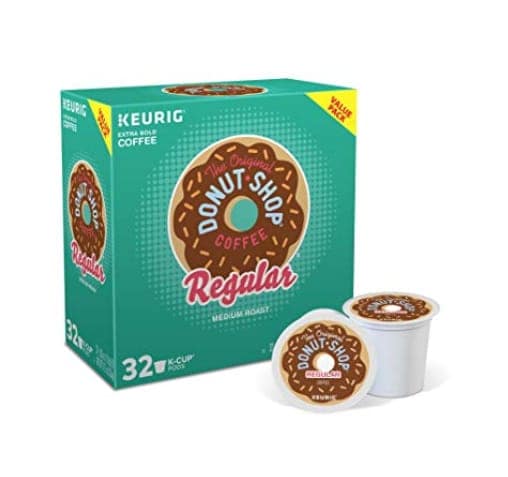 Our overall favorite (perfect for gatherings where you need one coffee everyone will like) is The Original Donut Shop's regular medium roast coffee. It has a fresh, bold flavor and aroma that will please a wide range of palettes. Buy a 32 count box here.
1. Keurig Variety Pack $35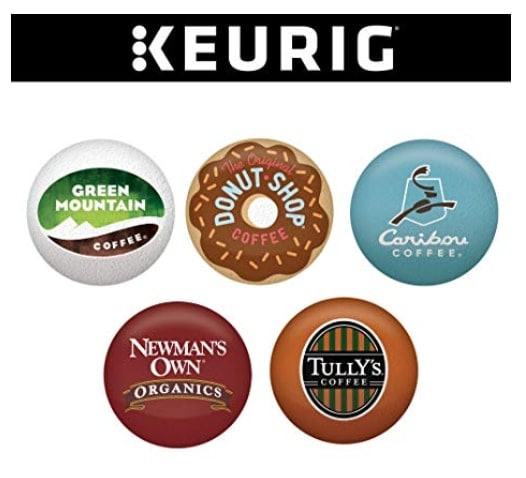 Can't decide on just one flavor? Try this variety pack. It includes 12 K Cups of each of these six varieties: Green Mountain Coffee Breakfast Blend, Green Mountain Coffee Caramel Vanilla Cream, Caribou Coffee Caribou Blend, Tully's Coffee French Roast, Newman's Own Organic, and The Original Donut Shop Regular. Get the variety pack here.
We strive to bring our members the best shopping options available, but some of the K Cups featured above could have purchase restrictions, or may not take every form of payment. Find more information by viewing merchant's terms of sale, shipping guidelines and/or terms and conditions.