Trendy Gadgets for the Tech Lovers in Your Life
While friends and family love to receive clothes, fancy candle sets, or toys for the holiday season, some want tech products. They might need to replace a broken phone charger cable, play upcoming video game releases, upgrade their drawing tablet, or clean up the house while on vacation.
Shop for the most popular tech products friends and family want on their wishlists from top US stores with MyUS! Use MyUS's lightning-quick shipping to over 220 countries and deliver your favorite gifts in time for the holidays.
iRobot Roomba 694 Robot Vacuum, $214.03 (Was $333.99)
If you know anyone too busy or exhausted from a hectic work schedule to take care of vacuuming around the house, get them this iRobot Roomba Vacuum for efficient and stress-free cleaning. Users can effortlessly adjust and personalize the settings to create the perfect cleaning schedule. The Roomba also includes a Virtual Wall Barrier that directs where it should go to clean or keep away. It picks up dirt, debris, and dust from hard-to-reach places better than handheld vacuum cleaners.
Kristen Anderson says, "I have only had this for a couple of days and ran it for about 2 hours, and I can not believe how much dust, dirt, and CAT hair it picked up!! I never have to use my old vacuum again! It works awesome, and the price was very doable. Well worth it, and I wish I had bought it earlier!"
Lenovo Chromebook Duet, $252.69
Are you looking for a versatile, compact, and inexpensive laptop? This Lenovo Chromebook Duet can accomplish any task and doesn't take up space or compromise your wallet. The detachable plug-and-play keyboard makes the screen easy to stand for digital art production and streaming your favorite shows on the go. This lightweight and slim laptop offer 10 hours of battery life, which is enough to accomplish tasks before requiring a recharge.
"Great product, it's snappy and has great battery life, could have better speakers, but they are still good. The perfect budget 2 in 1, its portable and has a powerful CPU," states Jaime A.
Wireless Charging Stand and Pad, $59.99 (Was $79.95)
This Mophie Wireless Charging Stand comes in handy when you need a convenient place to store and charge valuable electronics before you start the day. Place your smartphone, Apple Watch, and AirPods case to charge simultaneously and quickly. The sleek and contemporary dark fabric finish makes it easy to blend in with any home office decor, and the phone stand makes it easy to view messages and notifications.
"I bought three less expensive chargers, and every one of them had issues, from bright LED lights to wouldn't charge through my thick phone case. I finally spent the extra money on this charger, and it works like a champ," Barry Bruce says.
Bose Frame Audio Sunglasses, $99 (Was $199.99)
If you're looking for a tech product that's stylish and functional, then you should check out these Bose Audio Sunglasses. The Bluetooth technology allows you to connect your phone's playlists and podcasts to the sunglasses, and you can press the buttons on the temples to adjust the volume. There's no need to lose Airpods or untangle headphone wires when you have these Bose Audio Sunglasses on wherever you go.
Stephanie Anderson comments, "This product is amazing. I don't deal well with Airpods or in-ear headphones. This is the perfect combination. The clarity and sound are Bose quality and what you would expect from Bose. Even when I wear the sunglasses on my head, I can still hear the music fine. Excellent purchase!"
3-Axis Gimbal Stabilizer, $71.99 (Was $89.99)
Any family members or friends who love producing video content for any occasion will enjoy recording footage with this FUNSNAP Smartphone Gimbal Stabilizer. It features 3-axis anti-shaking technology that holds any smartphone model, prevents shaky shots, and provides clear and stable videos. The high-performance motor system and the focus wheel allow first-time users and professionals to capture cinematic moments without difficulty.
"I really enjoyed the product. I was able to make great content with this little machine. Thank you for the product. Five stars from me!" Chris raves.
Ember Temperature Control Smart Mug 2, $149.95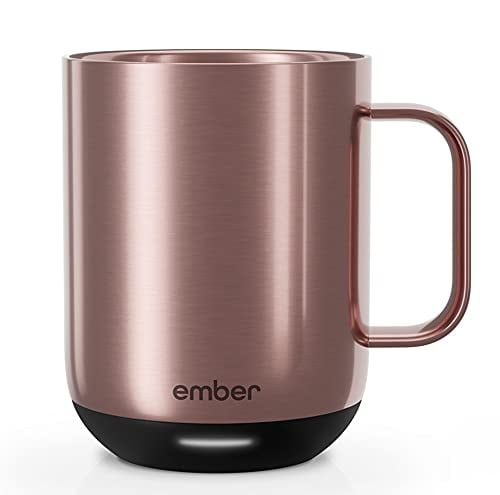 Hot drink enthusiasts and tech-savvy people will appreciate having this Temperature Control Smart Mug in their homes during chilly days. Use the smartphone app to maintain preferable and precise temperatures for tea, coffee, and hot chocolate for up to 2 hours! It can also keep track of caffeine consumption and preset information on your favorite hot drinks.
Victor Y approves of this Smart Mug, commenting in his five-star review, "Really enjoy the Ember Mug. I get busy when I have my coffee in the morning. Knowing that the mug will still be hot when I get back to drinking is a delight."
Kodak Step Instant Photo Printer, $69.99
Print out your favorite memories from your smartphone for people to see on display with this Kodak Instant Photo Printer. This cute and compact device prints photos in minutes with zero-ink technology and sticky back paper for a stress-free process. You can have the printer in blue, pink, white, or black colors that match your style and home decor. The photo paper is also resistant to tears, smudges, rips, and moisture, which can become durable and long-lasting mementos.
"I love printing my little pictures to go into my journal. They are also great for decorating or putting on your refrigerator. The paper quality is good, and if you use the sticker part, it does well too." Bkc4 says.
Logitech G502 HERO Wired Gaming Mouse, $34.99 (Was $49.99)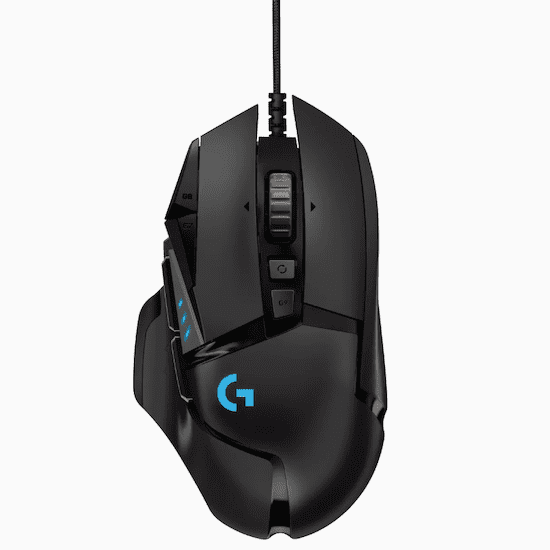 Level up your online gaming experience with this Logitech G502 HERO Wired Gaming Mouse. This high-performance computer mouse features an ergonomic design that offers a comfortable grip and a next-generation optical sensor that maximizes accurate and precise scrolling and clicking. Whether you play computer games often or browse your favorite websites, use this Logitech Gaming Mouse for all your online activities.
"Best mouse I have ever owned. The mouse has many buttons, and they don't get in the way, either. Feels natural in hand and scroll when is amazing," states Krobrow2000.
Blink Video Doorbell $34.99 ($49.99)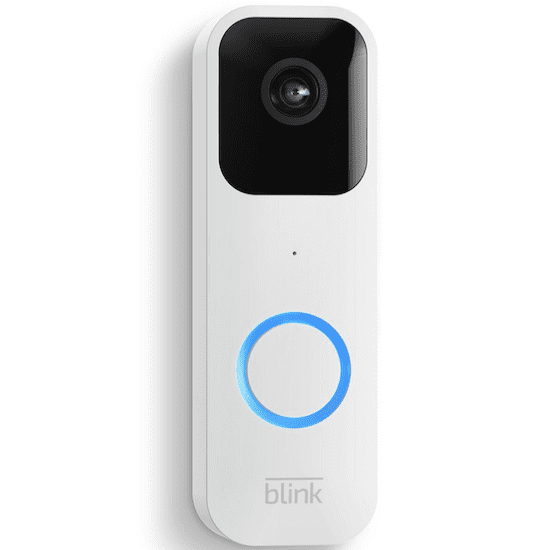 This Blink Video Doorbell adds extra protection and security to anyone's home during the holidays. Anyone can access the app to see who shows up at your doorstep without walking up to the door. It also allows you to monitor outside your home while you are away at work or on vacation. Communicate with guests and delivery personnel through the speaker and set up notifications for alerts.
"The Blink video doorbell is so easy to install, and the Sync Module 2 is a plus. From installing the app to connecting to the Wi-Fi, there were no problems at all. For this product, I rate it a 5 out of stars for being so easy to install." Jose919 says.
If you need gift suggestions for tech-savvy recipients, check out these electronics and tech products and ship them straight to your doorstep in time for the holidays with MyUS! Learn more about how MyUS works and become a member today
We always aim to bring our members the best shopping options available, but some of the products featured in this post may have purchase restrictions. Please visit the merchant's terms of sale, shipping guidelines, and terms and conditions to find more information.