Fun, Thoughtful, and Unique Holiday Gifts for Teenagers
Shopping for the holidays can be the simplest, most straightforward, or most stressful task. Not only do you have to take time from your busy schedule to search for gifts, but also have to ensure you find something the recipient will like. You don't want to be that family member or friend who gives the same old tacky gift every holiday gathering.
Here's a chance to make your holidays more memorable with a list of trending gifts teenagers will love. Just use your MyUS membership to access sales and discounts from popular stores and ship them straight to your doorstep!
Xbox Series Console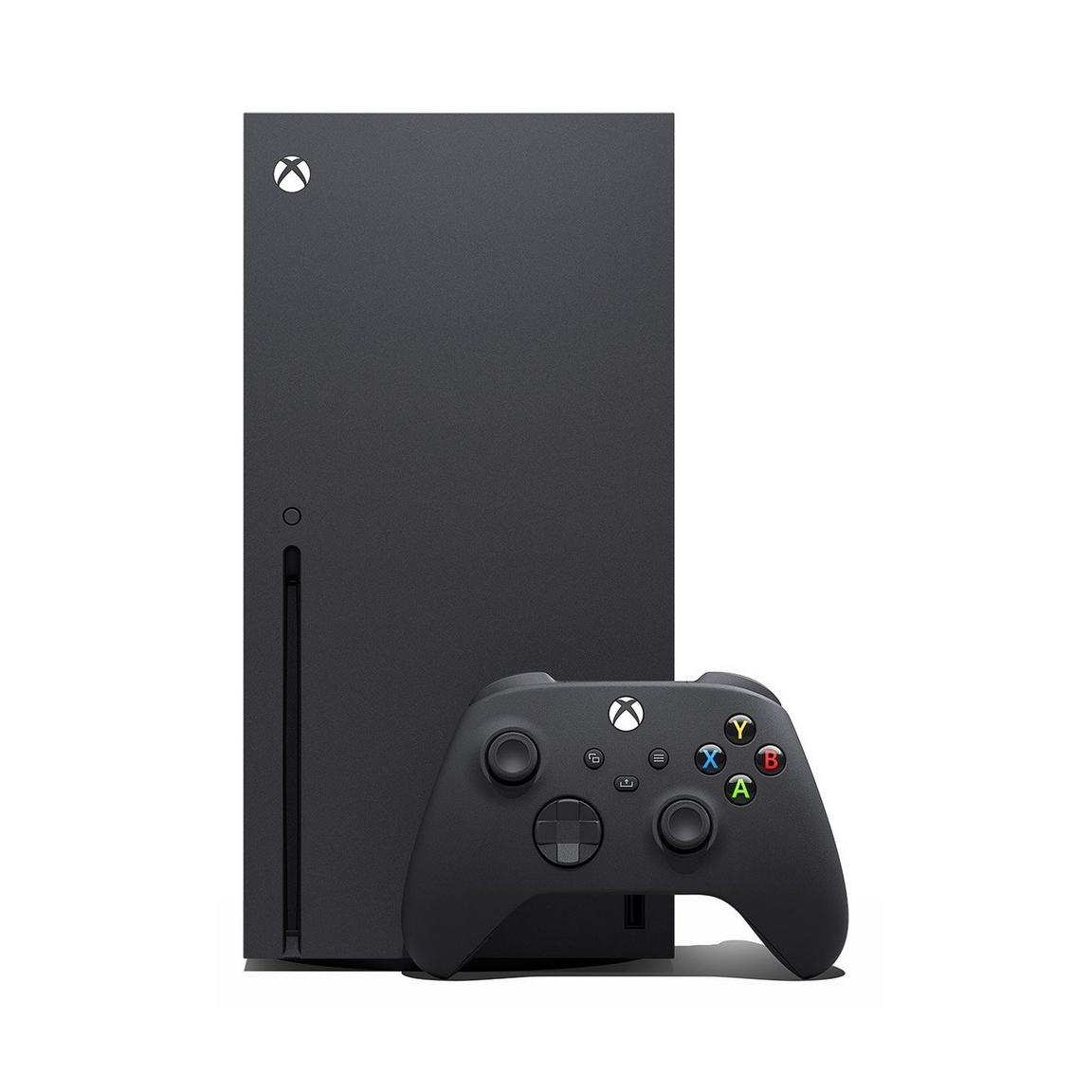 Play iconic games like Halo, Cyberpunk, Call of Duty, Elden Ring, Fortnite, GTA, and more Triple-A titles with this Xbox Series X Console during the holidays. Not only does this play current-gen games, but it is also compatible with games from previous Xbox models. The Xbox Velocity Architecture provides fast-load times, and the Hardware Accelerated Ray Tracing gives games a heightened sense of realism.
If your recipients love to get in on the latest video game and tech trends, the Xbox Series X is the best way to go for the holidays!
Customer Review: "Massive upgrade in all ways from the Xbox One. Games install faster, load faster, and play smoother. It's wonderful. I got this to play the new Armored Core as well as experience Cyberpunk in its improved state, this thing plays Cyberpunk amazingly compared to how it ran on Xbox One. and don't get me started on how this thing handles Armored Core 6 (it runs flawlessly)." - Cloud.
JIGA Portable Charger
If you know any recipients who always travel, camp, or forget to charge phones, this JIGA Portable Charger is the ideal Christmas gift. It features four charging ports that connect and charge iPhones, Samsung, and tablets for up to five hours. This compact power bank also includes a mini LED flashlight to illuminate dark areas while traveling and camping at night. When there are no outlets to recharge smartphones, tablets, and other devices, this portable charger will be your tech-savvy recipient's best friend.
Learn more about internationally shipping dangerous goods.
Customer Review: "This power bank is great for traveling and on the go use. USB C, Micro and Lightning Inputs, and 3 USB outputs. Great for charging phones and even laptops. Can't beat the price!" - Jason Wilson
Mooneysweet Novelty Fleece Pizza Throw Blanket
Food enthusiasts and novelty lovers will enjoy having this Fleece Pizza-themed Blanket for their Christmas gifts. It's a comedic and fun gift that ties a room together and keeps owners warm and cozy during chilly nights and binge-watching. Friends, family, and partners will appreciate this quirky, striking throw blanket for the holiday season!
Customer Review: "Big kids are so hard to buy for, but this one is a winner. I purchased this for my 17-year-old son for Christmas, but his sisters were mad I didn't get them one. Great for any age/gender." - Kimberley H
Lego Star Wars Helmet Display Model
No one is too old for Lego sets, especially when you can use them to fill up space for display around your house. This Lego Star Wars Captain Rex Helmet Display is the best holiday gift for teens who love the iconic character from Star Wars Clone Wars and Star Wars Rebels and building with Lego bricks. It's an impressive and intricate build that adds more to one's collection of pop culture memorabilia and will be a wonderful Christmas gift for teen Lego brick enthusiasts.
Customer Review: "Exactly as the title states, perfect gift for anyone interested in Star Wars Lego kits, especially Clone Wars characters. Fun and unique build, and makes for a great display piece once finished." - Adam Robinett
Kodak FLIK HD 9 Smart Projector
Level up how you host movie nights for dates, parties, and family get-togethers with this Kodak Smart Projector to stream your favorite movies and television shows. This compact projector features high-quality resolution, built-in Dual-3 speakers, and an adjustable focus wheel to get the perfect angle for screenings. Every holiday gathering should include a section for showings and gaming, and this projector will be the best Christmas present to use after opening.
Customer Review: "I have been looking for a good quality projector for a while now and I'm glad I came across this one. This projector is super nice and the picture is amazing and very clear. Love the voice-activated remote and the size is great as well. Setup and installation was very easy to figure out and didn't take long at all." - Annie.
Plush Faux Fur Zip-Up Hoodie
When your recipient cares about fashion and staying cozy during chilly days, get her this Plush Zip-Up Hoodie for Christmas. Choose between three vibrant colors that match your style and pair it with your favorite winter-themed outfits. This faux fur hoodie makes last-minute or color-coordinated ensembles stand out without compromising comfort.
When in doubt, winter coats, cozy tops, and fashion items are a safe option for gift ideas!
Customer Review: "OMG, this hoodie is soooo awesome. It's actually well-made and a lot warmer than I thought it'd be. I ordered the purple one, and the color is beautiful, and the faux fur feels so good. Definitely recommend." - Charity L
How to Use MyUS Gift Guide for the Perfect Teen Holiday Gift
Are you struggling to find the perfect holiday gift for the teenagers in your life? Look no further than the MyUS Gift Guides, your ultimate destination for discovering trendy and thoughtful presents that will bring a smile to their faces. Here's how to make the most of it:
Explore Diverse Categories
Our various MyUS Gift Guides feature an extensive array of categories tailored to suit every teenager's taste. You'll find a curated selection designed to match various interests and preferences, from tech gadgets and fashion essentials to gaming gear and wellness products.
Refine Your Search
Use the MyUS Gift Guides to narrow your choices based on price range, interests, or specific categories. This makes it easier to hone in on the ideal gifts within your desired budget.
Take Advantage of MyUS Membership
One of the greatest perks of using the MyUS Gift Guide is the benefits a MyUS membership offers. You can access exclusive discounts, consolidated shipping, and a hassle-free global shopping experience as a member.
Purchase gifts from multiple US stores and have them shipped overseas in one efficient package, saving time and money on shipping fees.
Easy Ordering and Shipping
Once you've found the perfect gifts, ordering is simple! With your MyUS membership, you can effortlessly purchase items from multiple retailers and have them shipped internationally, ensuring a smooth and convenient shopping experience.
Why Choose MyUS?
MyUS takes the stress out of international shopping, especially during the holiday season. Enjoy the following benefits:
Consolidated Shipping: Combine purchases from different stores into a single shipment to save on shipping costs.
Fast Delivery: Get your gifts delivered swiftly and securely to your doorstep, wherever you are in the world.
Exclusive Deals: Access member-exclusive discounts and promotions, ensuring you get the best value for your money.
Make this holiday season unforgettable for the teenagers in your life by using the MyUS Gift Guide to find the perfect gifts that they'll cherish.
Find the Perfect Gift for Your Teen Today
Searching for gifts for teenagers during the Christmas season can be difficult -especially if the recipients are picky- but MyUS offers reliable assistance with holiday wishlist shopping! You can easily find the perfect, ideal presents and ship them straight to your doorstep in time for the Christmas festivities. Begin shopping for friends and loved ones today, and check off gifts from popular stores with MyUS before the holiday rush!