Top 16 US Stores Preferred by Middle East Shoppers
MyUS members in the Middle East have definite favorites when it comes to US online stores. You might be surprised to see which US stores made the list for 2016!
Check out the list, and enjoy knowing that as a MyUS member, you can shop all of these stores and we will ship right to your door no matter where you live in the world.
Most Popular US Website/Store
#15: MAC Cosmetics
Love great makeup? MAC Cosmetics is a premier cosmetics line for top-rated foundations, eye shadows, lipstick, skincare, fragrance and more. Visit their website here for everything from special occasion makeup to everyday lip gloss.
#14 Zulily.com
Zulily loves a great deal, so if you enjoy shopping for current fashion at "flash sale" prices for men, women and kids, this is the store for you! (deals change daily and can save you up to 70% off!) Shop Zulily here.
#13 AnkerDirect
AnkerDirect carries just about every tech solution with a full line of car chargers, USB chargers, portable chargers, power supplies, wireless keyboards, laptop batteries and much more. Shoppers love their premier lines of accessories, offering quality at an affordable price. Shop AnkerDirect here.
#12 6pm.com
If you haven't visited out 6pm.com, you are missing hot deals on shoes, clothing, accessories and bags for women, men and kids. They also have a clearance section that's really popular, with rock bottom prices on top brands such as Guess, Saucony, Puma and Columbia. Shop their website here.
#11 Morphe Brushes
Morphe carries a full cosmetics line, but they are best known for their super popular brush sets, tools, belts and cases. With 10 brush lines and 30 brush sets to choose from (including a vegan line of brushes), there's something for everyone at every price point. Shop their full line of brushes & cosmetics here.
#10 BodyBuilding.com
Committed to a healthier body in 2017? Bodybuilding.com has everything you need to get in shape, including whey protein powders, high-protein bars, fat burners, fitness trackers, heart rate monitors and much more. Shop BodyBuilding.com here.
#9 Kylie Cosmetics
Kylie Jenner launched her beauty brand Kylie Cosmetics in 2016, and it's been wildly popular! Currently, the line carries liquid lipstick, lip liners, lip gloss and creme eye shadows. Although you can purchase items individually, the lip kits are the most popular and contain an eye palette, lip kit and lip gloss. Check out Kylie Cosmetics here.
#8 Drugstore.com / Walgreens.com
Drugstore.com, known best for their huge selection of health and beauty care products, comes in at #9 on our list. They were recently acquired by Walgreens.com (along with Beauty.com), and most of the products that made this website so popular are still available. See everything Walgreens.com has to offer here.
#7. Beauty.com / Walgreens.com
Beauty.com was a top website for cosmetics, beauty products and skin care. Walgreens.com recently acquired the brand, giving you an even greater selection than before. Shop Walgreens.com for makeup, toiletries, health care, vitamins, gifts, aromatherapy and much more.
#6. GAP
If you're in the market for a new pair of denim jeans, GAP is the store you're looking for. They carry just about every cut and style of jeans for the whole family and have been an American favorite for decades. Shop for GAP jeans here.
#5. Forever 21
Forever 21 is all about the latest fashion trends for teen and tween girls at very reasonable prices. They carry a full line of clothing, as well as footwear, swimsuits, outerwear, accessories and handbags. Shop Forever 21 here.
#4. Carter's
Carter's is the leader when it comes to clothing, toys, shoes and gifts for babies and toddlers, including a full line of preemie clothing. Parents love the high quality and soft fabrics, making Carter's very popular for gift giving. Shop Carter's online store here.
#3 Nordstrom's Online Department Store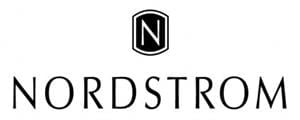 Nordstrom is a high end department store, carrying everything from clothing for the entire family to jewelry, housewares, handbags and accessories. Nordstrom also has a fantastic reputation for standing behind their products, making returns super easy. Shop their website here.
#2 Colourpop

Colourpop is the on trend beauty line right now. Their cosmetics line includes makeup for eyes, lips and face, with tons of color and fun, catchy names. Shop Colourpop for yourself or someone special here. Visit their website here.
#1 American Website in the Middle East: Amazon.com
Amazon tops our list, and for good reason. They carry a huge selection of almost every product you can think of, along with a massive review section that can be really helpful when trying to make a product choice, not to mention a terrific return policy. Check out amazon.com here.
While we have made all efforts to provide the best available shopping options for our members, some merchants listed may have purchase restrictions, may not take all forms of payment or may restrict purchases in other ways. Please check the merchant's terms of sale, shipping guidelines or terms and conditions for more information.