Women's Sweater Vests that are on Another Level
This season, the soft and classy sweater vests are everything! Even if you're not a fashion enthusiast, chances are you've seen a blogger, colleague, friend, or at least a mannequin at the local boutique wearing one. And when we say they can make your outfit pop (and keep you warm, obviously), we mean it!
Below, we'll list a few that our MyUS team couldn't resist not sharing. By becoming a MyUS member, shop renowned American stores with ship internationally with the most affordable delivery rates.
UO Randi Shrunken Sweater Vest, $24.99 (Was $49)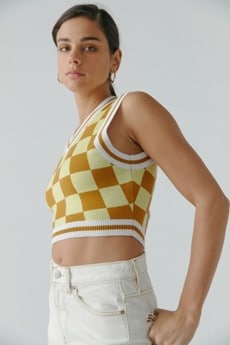 Add a little sunshine to your winter wardrobe with the pretty UO Randi Shrunken Sweater Vest. The vest is cropped and shrunken fit, so make sure to check the measurements listed before placing an order. It's available in sizes XS through XL and in 3 bright colors.
"I love it! it's really soft and comfy and I loveee the colors sm!! it will look really cute with jeans and skirts!" writes geegee64.
Fisoew Women's Sleeveless V-Neck Vintage Sweater, $24.99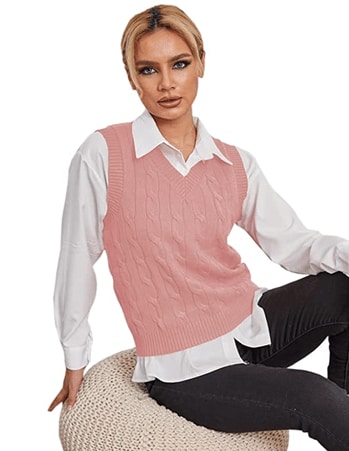 Just like grandma used to knit them! This is a very comfortable, stretchy, and warm sweater vest that combines the classic and modern look in one, and that's why we can't get our eyes off of it. The Fisoew Women's Sleeveless V-Neck Vintage Sweater can be worn with skirts or pants, day or nighttime, work or lunch date; the options are limitless really. It's available in 10 beautiful colors and sizes S through XL.

"The material is so soft. I sized it up to a medium and it fits perfectly over my white button-up shirt. I tried it on alone and it fits perfectly. I will buy more colors." claims OoBrenda.
Luckinbaby Casual Women's Knit Sweater Vest with Turtleneck, $21.99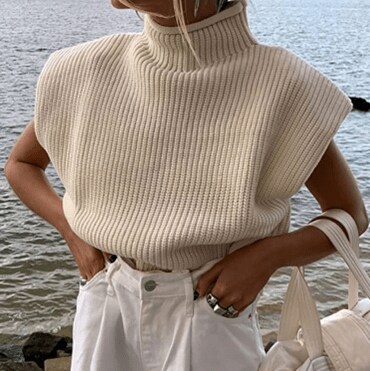 At first glance, it looks like this knit sweater vest carries all the elegance of the world in it. At a second glance, you'll realize that's probably true. Soft, loose, and simple - you won't have to combine it with much to stand out. Just a pair of eye-catching earrings and your favorite sunglasses, and you'll be ready! The Luckinbaby Casual Women's Knit Sweater Vest is available in sizes S through L and in the colors Apricot and White.
"This sweater is very cute. The shoulder pads are a bit much, kind of like a linebacker, but not noticeable when on. Overall I really like it and was happy with the purchase." describes Kimberly Higgins.
H&M Turtleneck Sweater Vest, $21.99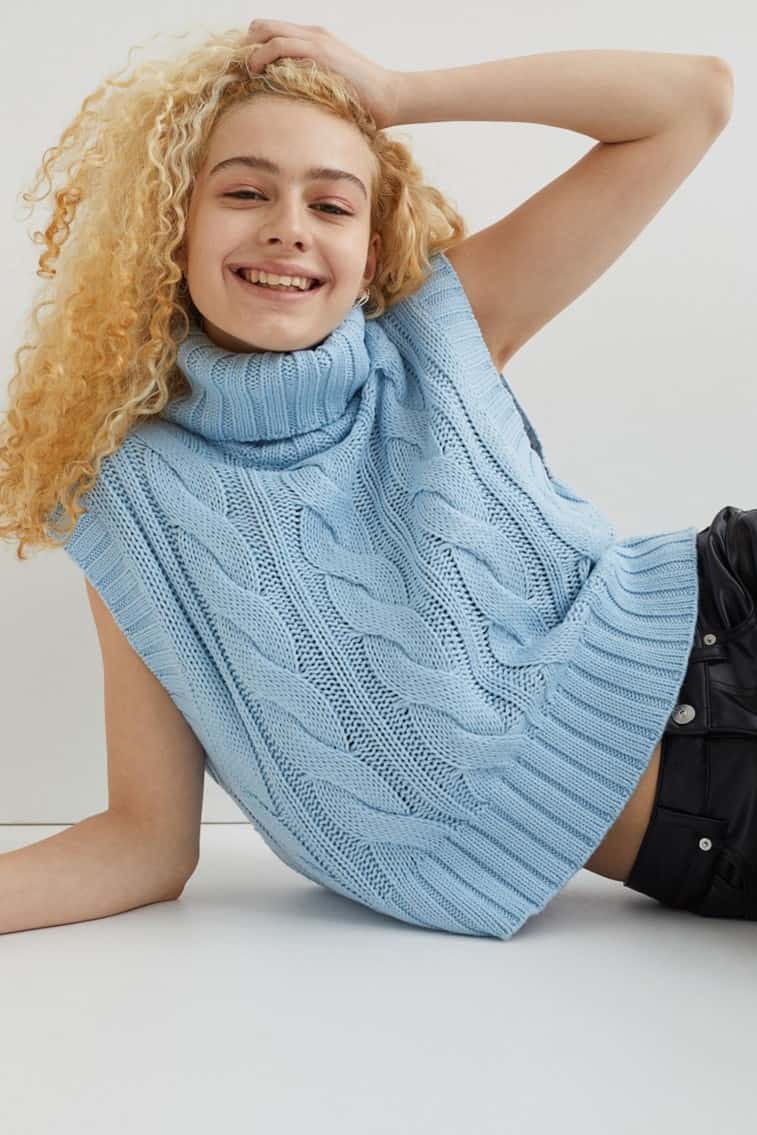 In case you couldn't already tell, we love colorful sweater vests, and that's why this gorgeous sky-blue Turtleneck Sweater Vest from H&M is on our list. It has a beautiful ribbed turtleneck and cable-knit details, which means it's the perfect piece of clothing for the winter. Speaking of winter, it's available in white too, if that's more to your taste.

"The length hits right at the waist and it's very comfortable! I can't speak on the material that much since I usually use this as a top layer but the turtleneck isn't scratchy at all and it's overall quite soft. In love with this piece and am planning on ordering more of them soon!" wrote a verified buyer on their official website.
Locachy Women's Vintage Loose V Neck Sweater Vest $26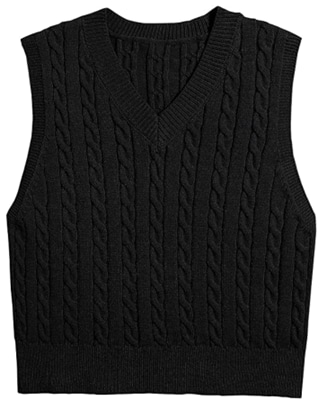 This is a wonderful and simple, 100% acrylic V-neck sweater vest that will become an essential part of your wardrobe. It comes in 3 colors and sizes from S through XL, but the store warns that it's a loose fit, so you should order a size or two down if you want it to hug your body. What else can we say? The Locachy Women's Vintage Loose V Neck Sweater Vest is pretty, warm, fashionable, and very affordable – just what you deserve!
"Nothing to dislike. This vest is bright white and soft! I haven't used it yet nor washed it but I really like it. It runs big so definitely size down, I did and the fit is perfect. It was exactly what I wanted and looking for and I'm very satisfied with my purchase. I would recommend it!" comments Zoraida.
H&M Loose Turtleneck Sweater Vest, $21.99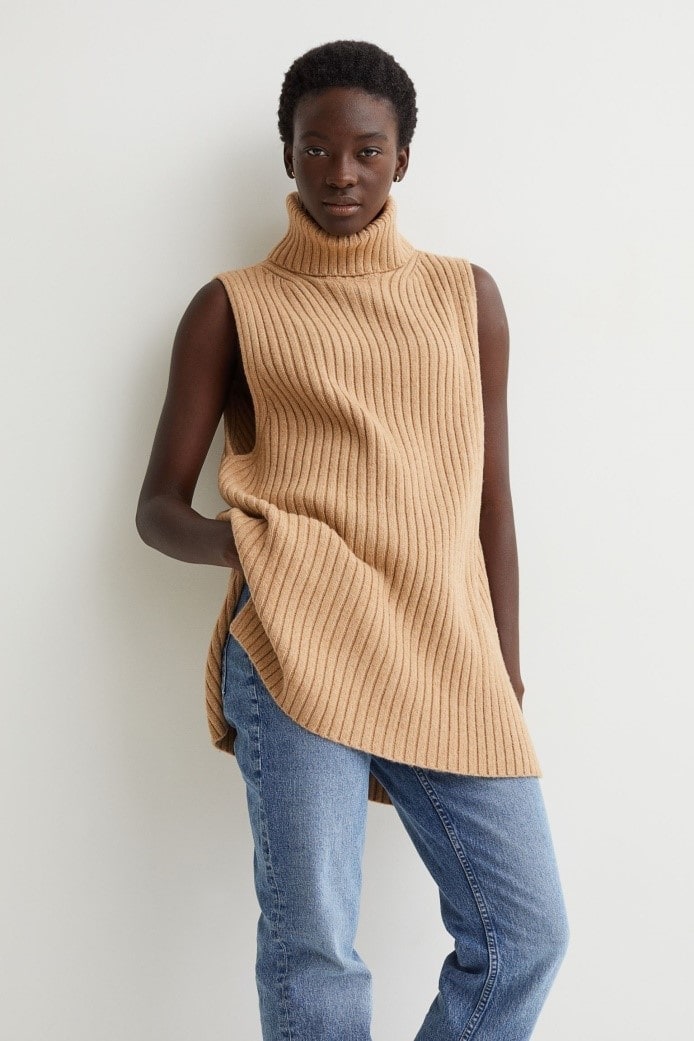 A very elegant knit vest that can be worn by itself or combined with your favorite shirts. The Loose Turtleneck Sweater Vest from H&M comes in light and dark beige, and unlike the others on our list, it is long enough to cover your waist and behind[E.H.1], if warmth is your top priority.
Pro tip: combine it with a quality belt and a large necklace or earrings to make it stand out even more.

"Perfect! Great quality. You can get this in your regular size or purchase oversized depending on the look you are going for. I purchased this in my normal size xs. I am 5'1 l, 140 lbs for reference." advises a verified shopper.
[E.H.1]Is this allowed? Feel free to change it If not. J
Madame Lorraine Dark Academia Sweater Vest, $32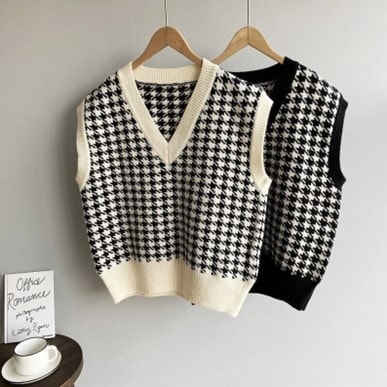 You thought we'd miss the sweater that everyone wants to own this season? Not a chance!
Speaking of chances, here's yours to buy the gorgeous Madame Lorraine Dark Academia Sweater Vest at 20% off! The vest is stretchy, so it's one-size-fits-all, and you can choose whether you want it with a black or white waistband, neck, and sleeve details.
"Awesome vest works great for an oversized look. It's pretty big." confirms Eileen Kuo.
So, which one will it be? Do you maybe already own one (or more)? Tell us on our Facebook, Instagram, or Twitter. Shop your favorite gifts with MyUS Shopping and have them delivered to you wherever you are with the lowest shipping rates with MyUS.
Check how MyUS works, get your personal MyUS address, combine your items and benefit from fast delivery rates today!
We always aim to bring our members the best shopping options available, but some of the products featured in this post may have purchase restrictions. Please visit the merchant's terms of sale, shipping guidelines, and terms and conditions to find more information.