Holiday Gift Guide for Gamers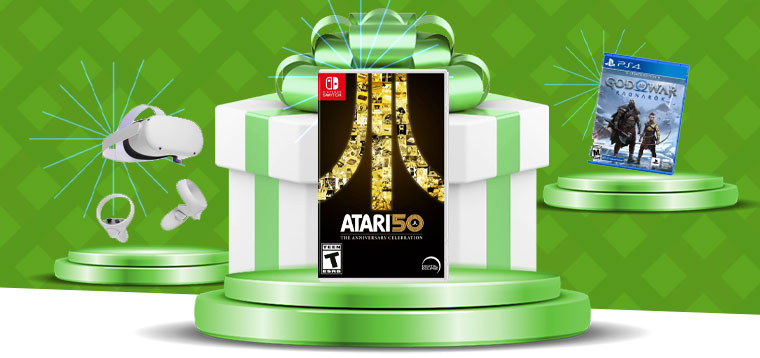 Is your loved one an avid gamer? Do you indulge in video games to relax and unwind? Sometimes it can be challenging to find the right games and accessories for gamers. We've done some of this homework for you. Here's our guide to finding the most popular games and accessories available for various gaming consoles.
Find the perfect video game or accessory with MyUS.
Xbox One & Xbox Series
The Xbox brand has come a long way since the introduction of the original Xbox console in November 2001. It evolved over the years with the development of the Xbox 360, the Xbox One, and the Xbox Series X and Series S. As one of the popular video game brands, with over 100 million active Xbox gamers to date, it's no surprise people prefer the console that promotes high-quality graphics on games such as Modern Warfare, Madden, NBA 2K, and many more. Find the perfect gift for the Xbox gamer in your life with the following suggestions below:
Madden NFL 23 - Xbox One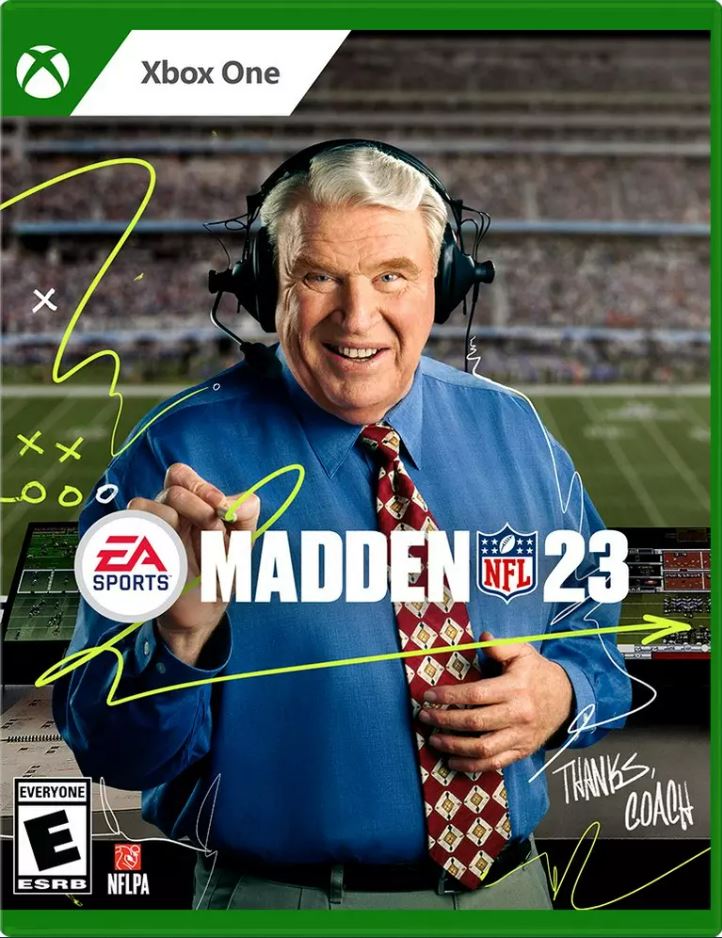 One of the most popular game franchise is back at it again, and Madden NFL 23 is the perfect gift for the gamer that love hours of gameplay and sports. Plan and strategize like an NFL head coach with advanced scouting, staff management, and weekly strategy features to take your team franchise to the top. Develop your dream fantasy roster of current NFL superstars, Hall of Fame legends, and more! It even features multiplayer modes like 6v6 and online and offline games. Play with settings including quarter length, rules, stadiums, and uniforms.
NBA 2k23 - Xbox Series X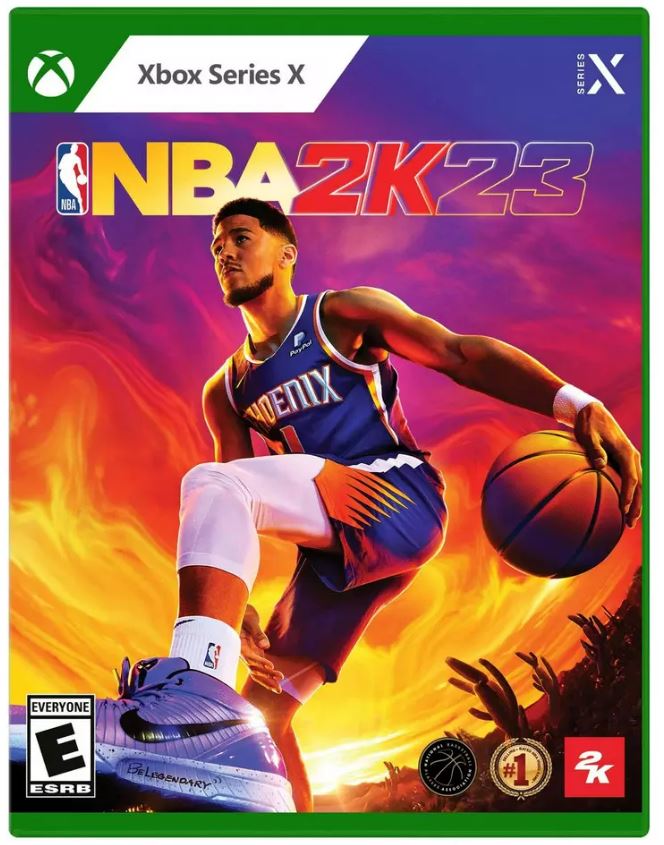 If they can't get enough of basketball, then NBA 2k23 is the perfect gift for the gamer in your life. The next evolution of ultra-real gameplay has arrived on New Gen. New ways to attack off the dribble and at the rim are matched against an intuitive 1-on-1 positional shading system to unlock even more control on both ends of the floor in the most authentic basketball experience yet. Play as some of the biggest names in the NBA, or write your own legacy in MyCAREER. Ball without limits as you collect and assemble a bevy of legendary talents from any era.
Shop US stores like Gamestop, BestBuy, or Walmart for games, accessories, consoles, digital currency, and more.
Playstation 5
Playstation is also a famous brand amongst gamers since its initial Japanese release in 1994 and American debut in 1995. The Playstation 5 is known in the gaming community as an elite console with smooth graphics, fantastic lighting effects, and the ability to run games from the previous console generation. It comes in two different versions, the Playstation 5 Digital or the Playstation 5 Disc - for gamers who want to digitally download their games vs. gamers who want to physically expand their video game library. Find the perfect gift for the Playstation gamer in your life with the suggestions below:
God of War: Ragnarok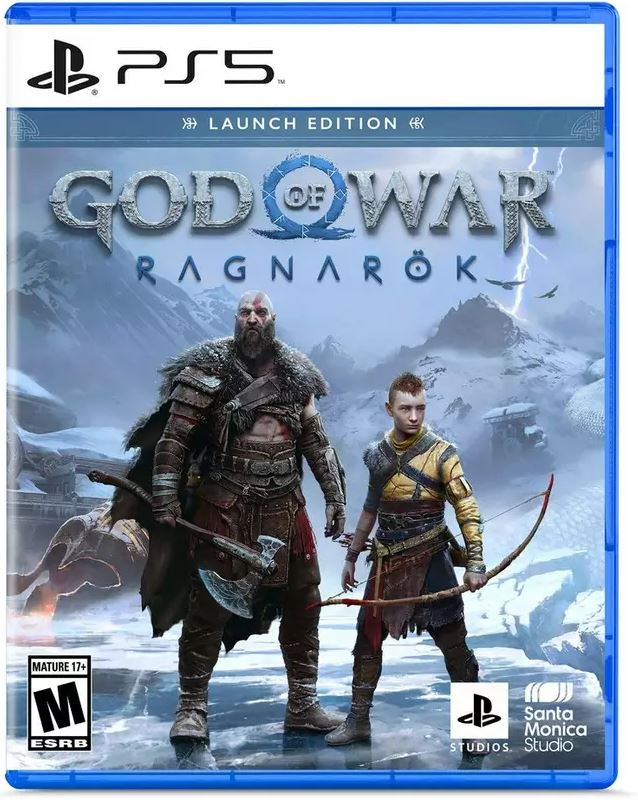 Play as the legendary Kratos and his son Atreus in their attempts to stop Ragnarok against a backdrop of the Norse Realms in God of War: Ragnarok. Your loved one will spend hours of gameplay witnessing the changing dynamic of the father-son relationship as the characters fight for survival; Atreus' thirst for knowledge to help him understand the prophecy of Loki, while his father Kratos struggles to break free of his past and be the father his son needs. Battle Asgardian forces and see how fate will force upon them: between their safety or the safety of the realms.
Gotham Knights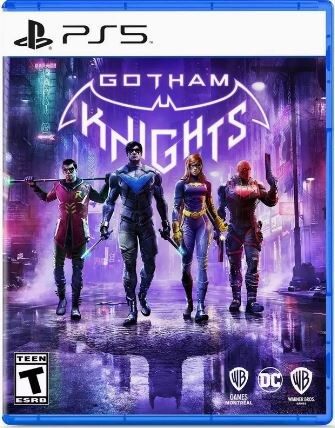 With the unexpected death of the caped crusader, play as DC Hero's Batgirl, Nightwing, Red Hood, and Robin as the new defenders of the city in Gotham Knights. Gotham Knights is a brand new open-world, third-person action RPG featuring the Batman family as players step into the roles of new protectors of Gotham City. Players must save Gotham from descent into chaos and reinvent themselves into their version of the Dark Knight.
Shop US stores like Gamestop, BestBuy, or Walmart for games, accessories, consoles, digital currency, and more.
Nintendo Switch
The Nintendo Switch is one of the fastest-selling consoles to date. Thanks to its innovative format and an exceptional lineup of games, it's doing well in the video game climate. It's perfect for sharing a gaming experience with friends, affordable, portable, and constantly improves its online services. Find the perfect gift below:
Bayonetta 3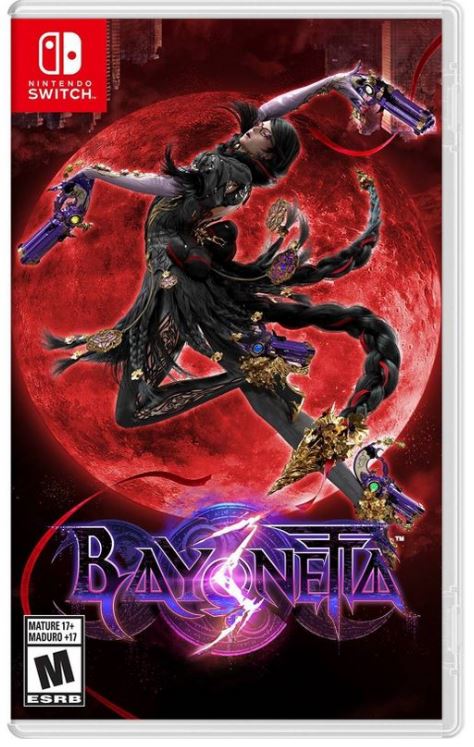 Play as the bewitching Bayonetta in the third installment of her action game series. Bayonetta, the titular Umbra witch, must face a mysterious evil using her signature weapons and time-slowing Witch time ability. Fight your way through the streets of Toyko, the mountains of China, and many other locations! Gamers can even play as Viola, a witch-in-training who fights with a sword and capricious companion, Cheshire. Enjoy hours of action-packed gameplay with this game filled with amazing graphics and visuals.
Atari 50: The Anniversary Celebration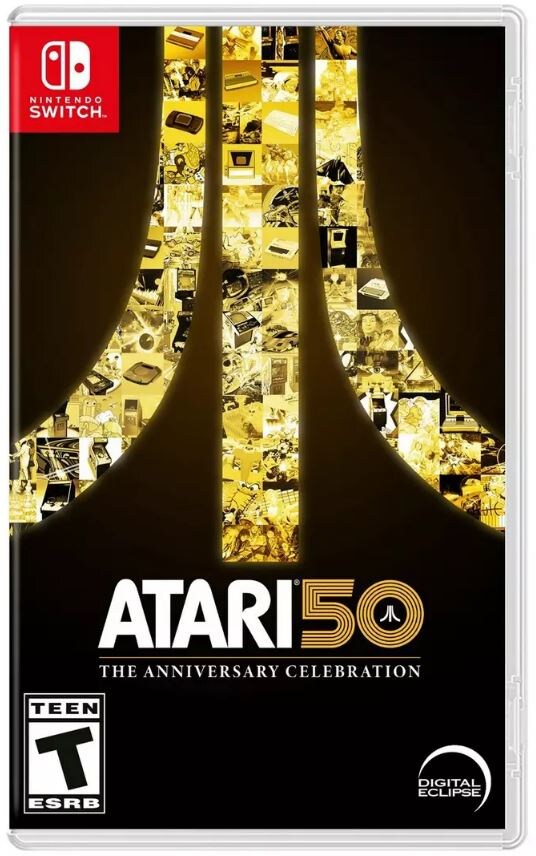 Atari is celebrating its 50th anniversary and the spark that launched the modern video game industry. The Atari:50 The Anniversary Celebration is an interactive journey through 50 years of video games through interviews with designers, developers, and industry leaders, documentary footage, product design documents, and more than 100 playable games. Behind every game are the stories of Atari, what was happening in the company, and what went into the creation of the games and the hardware they ran on - as told by the people there. Get a history lesson on your favorite games as you play them in this mash-up of the classics.
Shop US stores like Gamestop, BestBuy, or Walmart for games, accessories, consoles, digital currency, and more.
PC
Did your loved one build a computer from scratch with the sole purpose of playing video games? Or did they buy an impressive PC gaming computer like Alienware to game their favorite games from their home office setup? Every gamer has a preference on whether to play on a computer or gaming console. However, most PC gamers boast of the perks of using a PC, thanks to its customization, improved gaming experience, and convenience. If you or your loved one are PC gamers and need a gift suggestion for the holiday season, see below for some suggestions to add to your shopping list:
Elgato - Full-sized Wired Mechanical USB Keypad with Stream Deck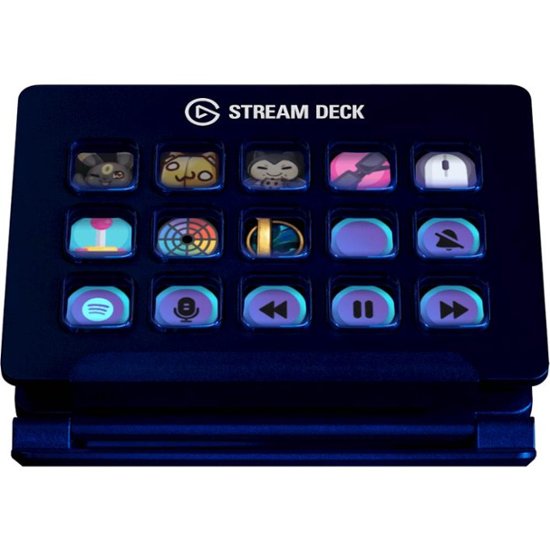 Is the gamer in your life also a certified streamer? If they have a large following on Twitch, YouTube Gaming, Mixer, or HitBox, get them a gift they can use as they stream their gameplay to hundreds of thousands of followers. With a Stream Deck keyboard, they can create an efficient video editing workflow. It has 15 keys and lets you program up to 210 actions, so you can launch media, switch scenes or command video software with a single touch.
Gaming ST100 RGB Premium Headset Stand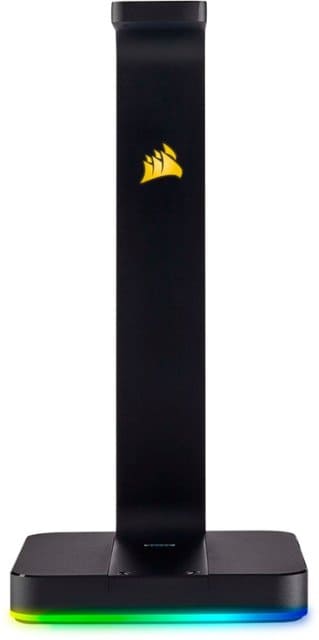 Get the gamer with the expensive headset a stand that works well with their PC setup. This CORSAIR headset stand has CUE software that lets you customize and sync RGB decorative lighting. It has easy-access connectors, including three USB ports for charging devices and a 3.5 mm stereo jack that provides clear audio for the user. It's compatible with most headphones and headsets, which makes it an excellent gift for PC, Xbox, and Playstations users.
Shop US stores like Gamestop, BestBuy, or Walmart for games, accessories, brands, digital currency, and more.
Virtual Reality
Virtual Reality is an expanding market for gamers and technology enthusiasts. It's bringing us into a new generation of tech. From hands-free immersive gaming to intelligent glasses - the evolution of video games and technology is something anyone would want to experience. Here are some suggestions for the gamer in your life:
Oculus - Quest 2 Advanced All-In-One Virtual Reality Headset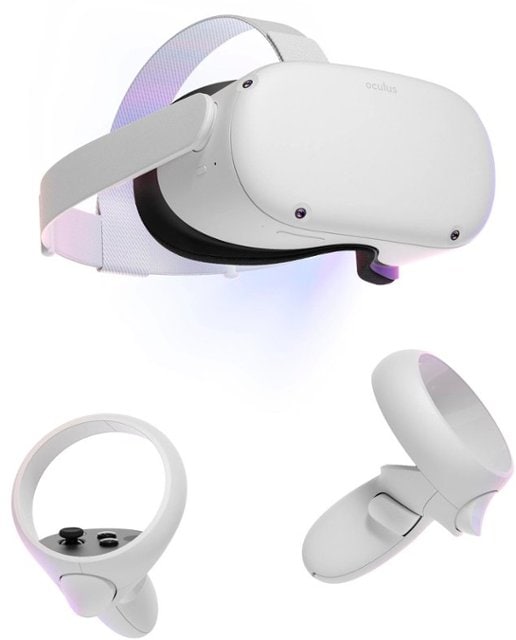 Virtual reality is a new way to immerse yourself in the game and have a unique experience as the main character or protagonist—step inside new realities with the Oculus Quest 2. Explore new dimensions of gaming, social, and entertainment. With no wires, no limits, and no PC or console required, you'll be ready to go within minutes by setting up the Oculus using its smartphone app, Facebook account, and wireless internet connection. The multi-sensory experience immerses you in cinematic, 3D positional audio through built-in speakers, while mind-blowing high-resolution graphics allow you to see every detail of every VR world. With up to three hours of gameplay or ten hours of entertainment combined with a comfort-driven design, explore deeper and further for longer in the game or reality of your choosing.
Ray-Ban - Stories Wayfarer Smart Glasses

A new way to capture and listen to the world around you with this new form of smart technology. Facebook and Ray-ban have come together to promote the first generation of smart sunglasses and eyeglasses that keeps you connected to the world around you and online. Take photos and videos hands-free and stay immersed at the moment. Amplify your audio with discrete open-ear speakers that allow you to easily switch between taking a call and ordering a coffee. The three built-in microphones capture sound in all directions, giving you rich voice and sound quality for calls and videos. With the Facebook View app programmed into the glasses, you can enhance your social storytelling by importing, viewing, and managing your photos and videos, creating unique content with editing tools, and sharing it to Instagram, Facebook, and WhatsApp.
Shop US stores like BestBuy, Newegg, or Walmart for games, accessories, brands, digital currency, and more.
Find the Perfect Game or Accessory with MyUS
There are hundreds of stores in the US that may have the perfect item that can make a great gift for the gamer in your life. By signing up for a MyUS address, you can buy any gifts from almost any retailer in the US and send them directly to your doorstep anywhere around the world. It's an easy process and will have you shopping within minutes!
How Does MyUS Work?
Our easy online registration will help you select and choose the best membership option to help you get the products and brands you love from the US. Over 7.7 million members trust MyUS with their international shipping needs - especially during the holiday season!
Sign up for a MyUS account & begin shopping today!
We always aim to bring our members the best shopping options available, but some of the products featured in this post may have purchase restrictions. Please visit the merchant's terms of sale, shipping guidelines, and terms and conditions to find more information.