Expand Your Game Collection with these New Titles
Video games are the ultimate form of relaxation and entertainment after a long day at work or school. They're fun to play alone or with family and friends during parties. Not only do they provide hours of amusing gameplay, but they also improve hand-eye coordination, social skills, and problem-solving skills.
They play a role in enhancing after-school hangouts, family get-togethers, sleepovers, and streaming sessions. Video games bring people closer through teamwork, challenging obstacles, and friendly competition.
If you love playing video games individually or with friends, check out these upcoming titles for gaming variety. Pre-Order physical copies of anticipated games without waiting in line on release day with MyUS! MyUS members gain access to hundreds of popular US stores and lightning-quick shipping to over 220+ countries for all your gaming needs.
Forza Motorsport (Release Date: October 10, 2023)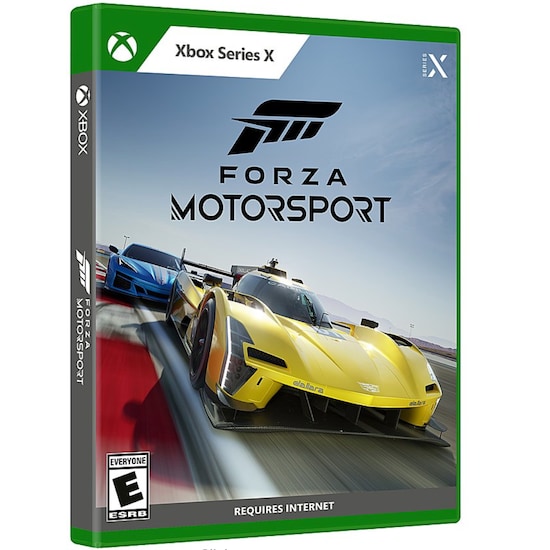 This iteration of the popular Forza series is what racing enthusiasts and car lovers look forward to this year. Forza Motorsport is a next-gen Xbox and PC exclusive title that offers players to test and race over 500 real-world cars. The upcoming game also includes 100 additional never-before-seen vehicle models that add more to Forza Motorsport's roster. If you're searching for an authentic racing simulator, Forza is the best series to test all types of automobiles on ultra-realistic racetracks and maps.
Mortal Kombat 1 (Release Date: September 19, 2023)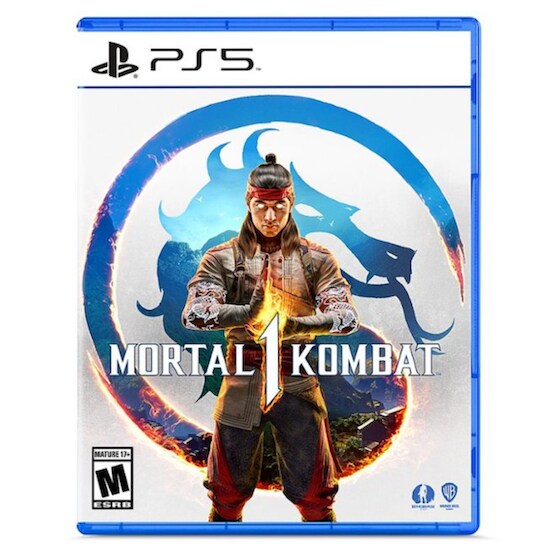 Test your might with your favorite fighting game characters in the newest entry in the Mortal Kombat franchise, Mortal Kombat 1! Play the engaging new story that follows the adventures of Fire God Liu Kang as he meets new and familiar faces die-hard fanatics remember from previous Mortal Kombat games or compete with friends at home or online with an expanding roster of characters. The included Kameo Fighters mechanics add a new style that enhances and distinguishes gameplay from the previous entry.
The new gameplay style, maps, and updated graphics make it a sought-after title for fighting game enthusiasts to add to their consoles.
Sonic Superstars (Release Date: TBA)
Take a break from the high-speed racing and competitive fighting games with Sonic Superstars for light-hearted and fun co-op with up to four players! New fans of the iconic blue hedgehog will immerse themselves in the original classic but with updated graphics, mysterious adversaries, and new environments. Glide through and explore the vast and eccentric areas of Sonic's World with Knuckles, Tails, Amy, and -of course- Sonic the Hedgehog!
Marvel's Spider-Man 2: Launch Edition (Release Date: October 20, 2023)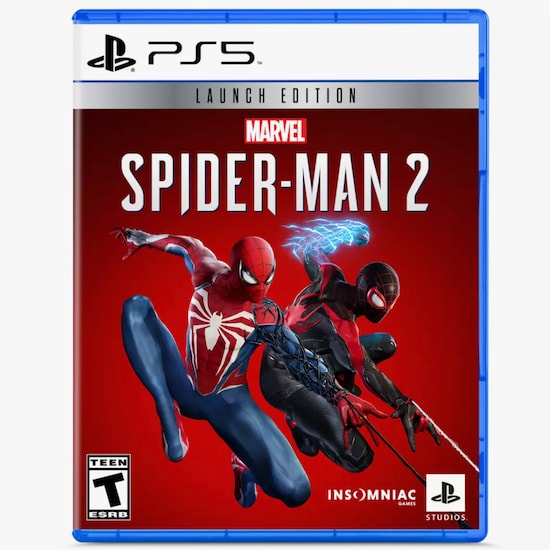 If you're looking for more Spider-Man content after Across the Spiderverse, look no further than Insomniac Games' Marvel's Spider-Man 2 for the PS5! Play as Peter Park and Miles Morales as they save New York City once again from Spider-Man's rogue's gallery featuring the Lizard, Shocker, Kraven the Hunter, and the long-awaited villain appearance, Venom! Swing, web, and crawl around the open world of Marvel's New York as everyone's favorite wallcrawling superheroes. Since it is a sequel to Marvel's Spider-Man and Spider-Man: Miles Morales, play those two games to understand the story and timeline of Insomniac Games' interpretation of the Marvel Universe.
Detective Pikachu Returns (Release Date: October 6, 2023)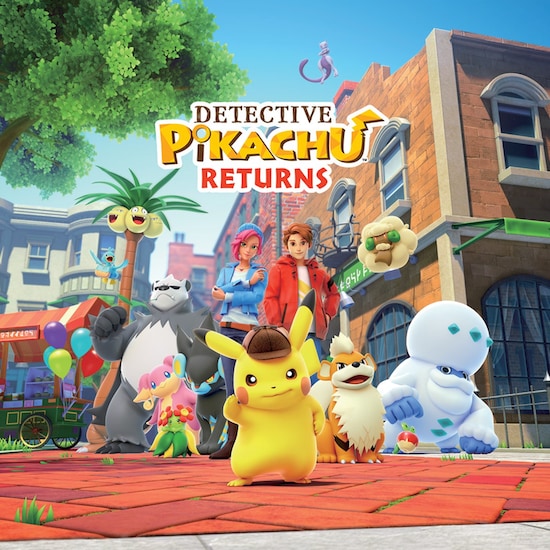 Return to Ryme City in the world of Pokemon with our favorite adorable self-proclaimed investigator, Detective Pikachu, in the anticipated sequel Detective Pikachu Returns for the Nintendo Switch! Reunite with the previous game's supporting protagonist, Tim Goodman, as you travel around Ryme City, solving mysteries and cases that plague the town. Communicate with witnesses, search for clues and evidence, and discover the origins of the great Detective Pikachu! Audiences who played the games and watched the series and movie will enjoy playing this new installment in the Pokemon universe.
Prince of Persia: The Lost Crown (Release Day: January 18, 2024)
Side-scroller players and thriller/fantasy platform adventurers will look forward to the return of the Prince of Persia series with its upcoming title, Prince of Persia: The Lost Crown. New players take control of Sargon, navigating obstacles in the mythological Persian world and manipulating time and space for level progression. Master Sargon's acrobatic and swordsmanship capabilities to his fullest potential and become an extraordinary legend in this new installment of the Prince of Persia franchise!
Prince of Persia: The Lost Crown is available for physical copy preorder on PS4, PS5, Xbox One, Xbox Series X, and Nintendo Switch.
Lies of P (Release Date: September 19, 2023)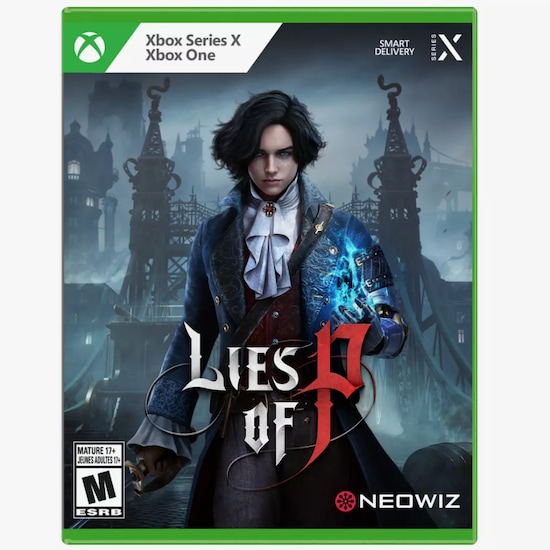 If players are looking for a game similar to Bioshock: Infinite, Dark Souls, Elden Ring, and Dishonoured, they should check out the Lies of P, an upcoming title from Neowiz Games. Players see the world of Krat through the life of Puppet P in a dark, twisted version of the Pinnochio story. They experience walking around the derelict world, talking to survivors, defending against terrifying enemies, and choosing narrative choices that impact the game's story and outcome. Choose between the Fable Arts and Legion Arms that best match your playstyle to survive, and learn what it means to be human from a perspective of a living puppet!
Purchasing the Newest Games with MyUS
Video games appeal to many genres and niches players enjoy in the comfort of their homes. Whether they want to explore new, engaging worlds, see through the eyes of well-rounded, versatile characters, solve mysteries, or drive the car of their dreams at their heart's content, video games help accomplish that.
Many entertainment expos and game shows provide news on upcoming and highly anticipated games for all consoles. At MyUS, you can find the latest Xbox, PlayStation, PC, and Nintendo Switch games from popular US stores and ship them to your doorstep worldwide. Become a member today and discover new games that challenge and expand your gaming knowledge with MyUS!
We always aim to bring our members the best shopping options available, but some of the products featured in this post may have purchase restrictions. Please visit the merchant's terms of sale, shipping guidelines, and terms and conditions to find more information.