10 Durable Phone Chargers That Won't Let You Down
If you're dealing with a low-quality phone charger that makes the simple task of charging your phone a hassle, it's time to treat yourself to an upgrade! There are some fantastic chargers on the market right now, making it easier than ever to keep your phone charged throughout the day.
Check out our favorites below and ship your top picks worldwide with MyUS in as little as 2-4 days. Even better, as a MyUS member, you'll pay no US sales tax on your purchase!
10. Anker PowerLine Micro USB (6ft) $12
This durable charging cable works with Samsung, Nexus, LG, Motorola, Android Smartphones and more. Made with Aramid fiber and 5000+ bend lifespan, this charger is built to last! Buy one here.
9. Native Union NIGHT Cable for iPhone/iPad $40
Native Union's NIGHT cable has an ultra-strong reinforced structure for strength and durability, and a weighted knot that anchors it to any flat surface so it won't go flying when you unplug your device - smart! Buy one here.
8. Fuse Chicken Titan Micro USB Cable for Android $25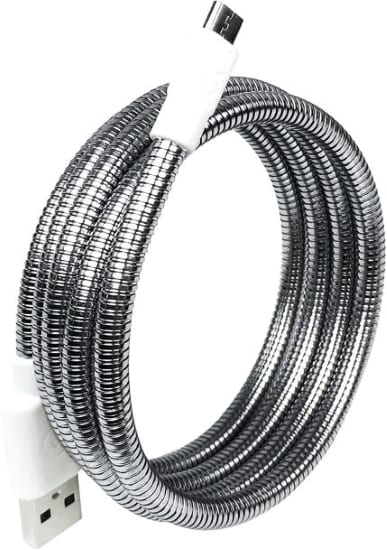 Need something that Fido can't chew through? The Titan Micro USB from Fuse Chicken is covered with two layers of flexible steel, making it virtually indestructible. In fact, it's the only cable that's survived a chainsaw! Buy the 3-foot cable here.
7. Fuse Chicken Titan+ Lightning Cable for iPhone $43
Love the Titan cable from Fuse Chicken, but have an iPhone? You're in luck! While this cable is a bit pricier, take comfort that it's backed by a limited lifetime warranty that covers any type of manufacturing or workmanship defects, including frayed ends, snapped lightning connector under normal use, just plain stops working, etc. Buy one here.
6. AUKEY Micro USB Cable 3-pack for Android $10
Do your USB cables seem to disappear on you? These USB cables from Aukey are sturdy, well made, and come in a pack of three different lengths, making them a much cheaper investment. Buy yours here.
5. Oywin Nylon Braided Lightning to USB Cable for iPhone $10
iPhone users, this three pack of six foot cables will keep you connected everywhere you go, and they're covered with premium braided nylon for added durability. Buy one here.
4. Kingback Retractable 4-in-1 Universal USB Cable $11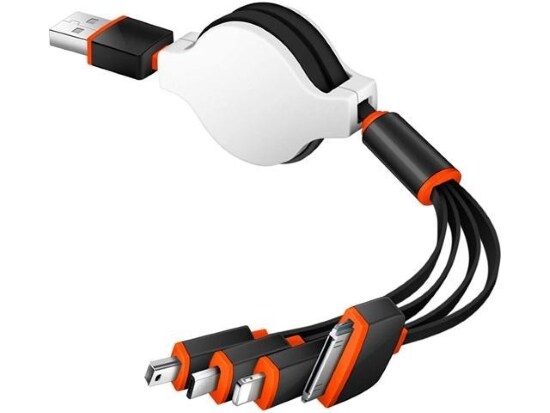 Have multiple devices that all need a different charging cable? Keep your sanity intact with this 4-in-1 universal USB from Kingback. Not only is it compatible with virtually any device, it also has a retractable cord to keep you organized. Buy in a pack of two here.
3. Veho Pebble P-1 Pro Portable Power Bank $75
Need a portable phone charger to get you through the day? The Pebble P1 Pro can recharge most phones more than two times on a single charge, has two USB ports, and can charge via micro USB and USB-C, so you won't need a specific cable when it's time to recharge. It also features an auto shut-off mode to protect against over-charging and power surges. Buy one here.
2. Anker PowerCore II Ultra Slim Power Bank $36
This power bank from Anker has a super slim design that fits right into your pocket, making it super portable, and it can still deliver at least two full charges. And for added peace of mind, it comes with an 18-month worry-free warranty. Buy one here.
1. Jelly Comb 6 Port Car Charger $17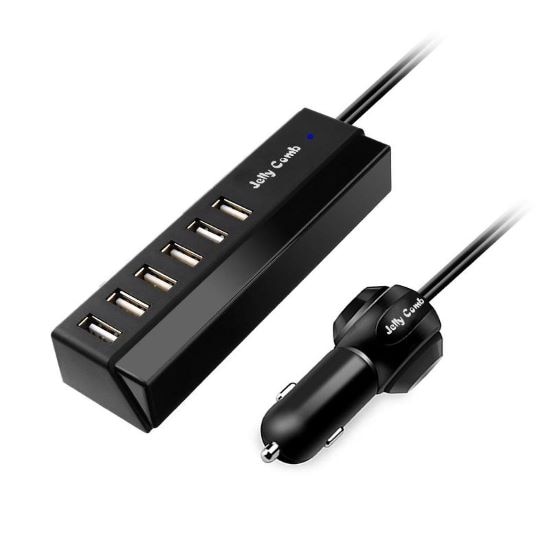 Heading on a road trip? Keep everyone happy with the Jelly Comb charger that boasts a whopping six ports and is built to last! Get yours here.
We strive to bring our members the best shopping choices available, but some of the phone chargers featured in this post could have purchase restrictions, or may not take every form of payment. Find more information by viewing merchant's terms of sale, shipping guidelines and/or terms and conditions.