15 Best Kids' Clothing Sites for Eid - Discounted & Adorable!
Everyone knows kids grow fast and what fits them this week likely won't make it through next month. But no worries, we've got you covered with the top 15 US websites for great deals on quality children's clothing.
Shop these top US online retailers for cheap, quality kids' clothes (perfect for Eid!) and have them delivered in as little as 2 to 4 days worldwide with MyUS. Even better, you'll pay no US sales tax as a MyUS member!
15. Nordstrom Rack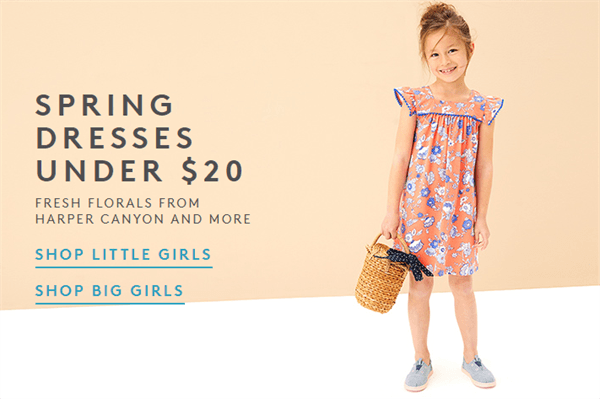 Where can you find clearance prices on kids' fashion that isn't for last season? Nordstrom Rack, of course! Shop their website for fabulous deals on brand names and their own signature line, and don't forget to check out their great prices on shoes and accessories too! Shop their website here.
14. H&M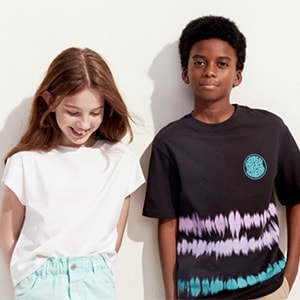 Want to dress your kids in the latest trends and fashions without breaking your family budget? Then you'll love H&M Kids! With clothing for newborns through adults, they are also a great place to put together a coordinated-but-not-completely-matching look for your whole family. Shop their deals here.
13. Cookie's Kids
Cookies Kids is a children's clothing department store that carries well-known brands at deeply discounted prices. Their selection can be hit-or-miss, but if you check their site often, you can get some real steals from the major brand names in kids' clothing, including Nautica, Levi's, The North Face, and Carter's. Shop Cookie's Kids here.
12. JCPenney
JCPenney has great deals on kids' clothing, accessories, and shoes, but when you add their sales, coupons, and red zone clearance deals to the mix, they're hard to beat! Check out their red zone clearance deals here.
11. French Toast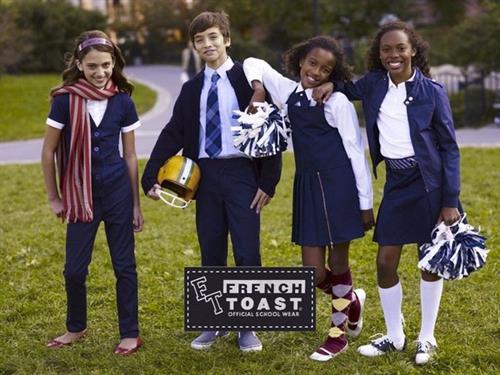 Although it's a uniform store, French Toast is a great website to find basic pieces like polos, khakis, and white dress shirts and blouses at great prices. Shop their website here.
10. Gymboree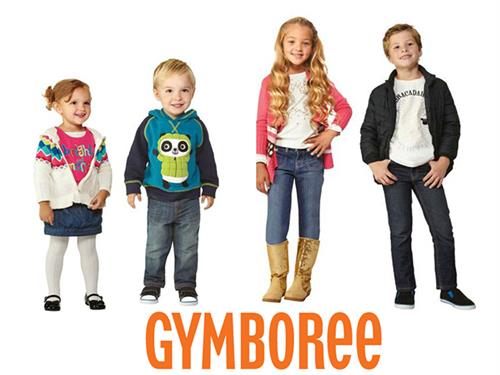 Gymboree is one of the pricier websites on our list, but their clothing is high quality, so it's well worth checking out their sales and clearance. Speaking of clearance, this is one of our favorite stores to shop for clearance for next season (e.g., buy clearance spring clothing now a couple sizes up for kids to wear next spring). Check out their current sales here.
8 & 9. Carter's & OshKosh B'Gosh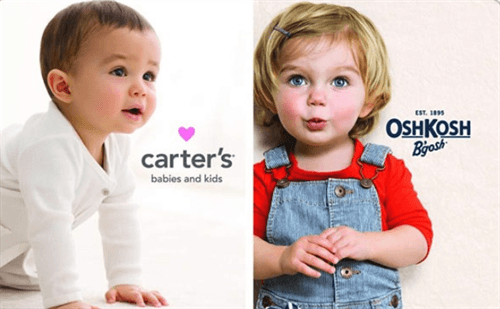 These two great children's clothiers can be surprisingly affordable if you shop during their sales and they can both be found on one great site! Shop Carter's and OshKosh here.
7. 6pm.com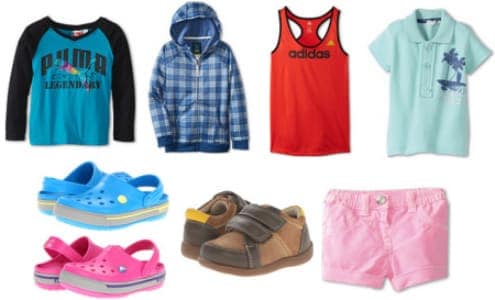 You'll love this discount retailer for its great selection of brand-name clothing, shoes, and accessories at a price that won't break the bank. Shop 6pm.com here.
6. Zulily.com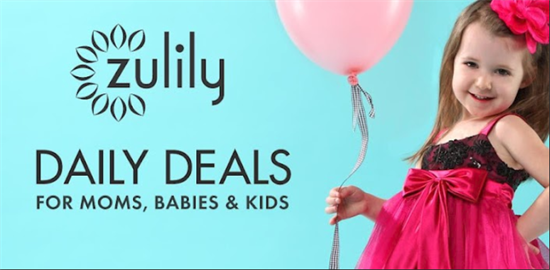 Zulily offers a carefully curated assortment of the cutest children's clothing, shoes, and accessories. Because it's a flash sale site offering "something special every day", inventory is limited, so be sure to snag your favorite deals quickly. Be sure to check out the "New Today" section for the latest offer. Shop Zulily.com here.
5. Old Navy
Old Navy continually offers a wide selection of trendy, well-made children's clothing at low prices that are hard to beat. It's a great place to stock up on t-shirts, jeans, dresses, and swimwear and they're almost always running a sale, so it's easy to score great deals. Shop Old Navy online today.
4. Amazon.com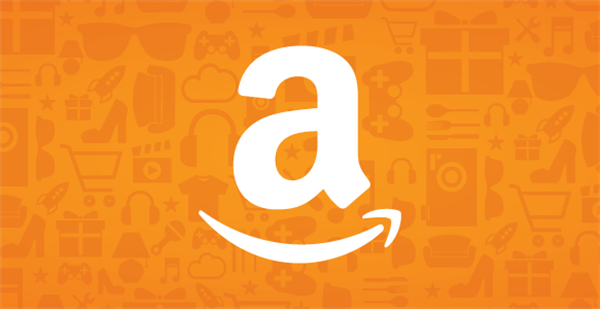 Amazon may not be your first thought for kids' clothing, but you need to check them out - you won't believe the cute styles, brand names, and great deals you can find! Shop Amazon.com for kids' clothing here.
3. Overstock.com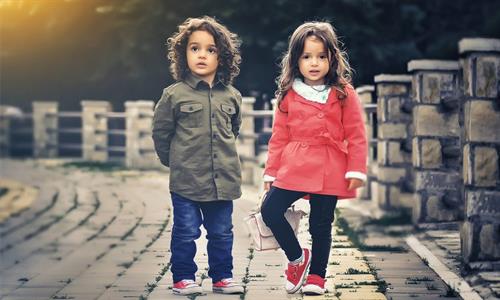 They may have a quirky selection at times (where else can you get Halloween costumes in May?), but Overstock.com has fabulous closeout prices on clothing, shoes, kids' bedding, toys, and much more. Shop Overstock.com here.
2. Kohl's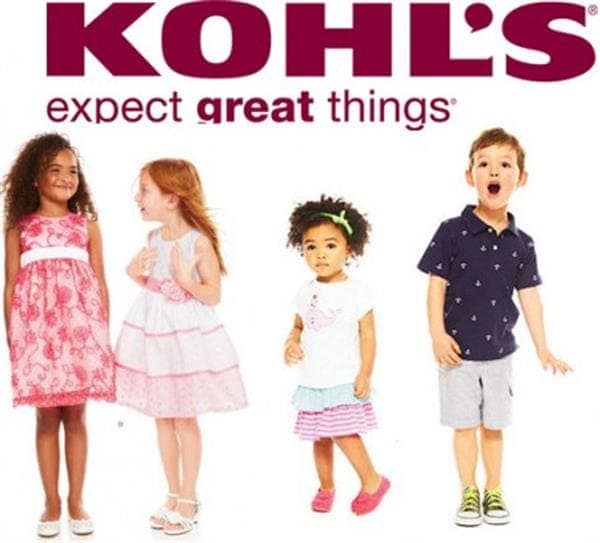 This American department store offers great brand names in kids' clothing, including Levi's, Carter's, Columbia, and Under Armour at fantastic prices. Throw in their weekly sales, "percent off" coupons, and Kohl's cash, and you have the perfect place to stock up on your kid's clothing for the season. Shop Kohl's online here.
1. The Children's Place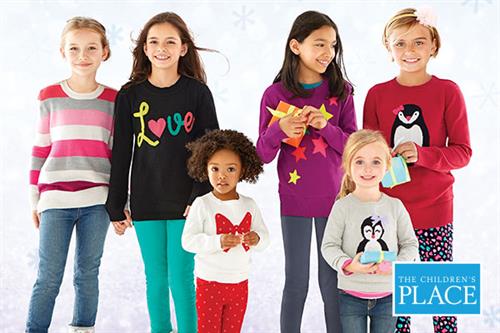 While certain items can be pricey if they're not on sale (usually outerwear), they have great prices on occasion wear, winter boots, graphic tees, trendy tops, and swimwear. Even better, there always seems to be an online sale or special promo and coupons which can be used on sale and clearance items. Yay! Shop The Children's Place here.
MyUS has made every effort to provide the best available shopping options for our members. However, some merchants listed may have established purchase restrictions, may not take all forms of payment, or may restrict purchases to certain countries. Always check the merchant's site for terms of sale, shipping guidelines, or terms and conditions for more information.