18 South African Influencers We're Loving in 2018
We can't help it, we're obsessed with these South African influencers - and you will be too! Covering everything from lifestyle and travel to beauty and fashion, they have it all!
Whether you live in South Africa or on the other side of the world, these influencers are sure to charm you in 2018:
Sarah Langa
Based in Jozi, Sarah Langa is a 23-year-old student, wife, and ambassador for big names, including Vince Camuto, Brutal Fruit, and Stylista. On her website, she shares her passions for travel and fashion, frequently updating her readers on recent trips and fashion shows.
Check out her blog, and follow her on Facebook, Instagram, and Twitter.
Aisha Baker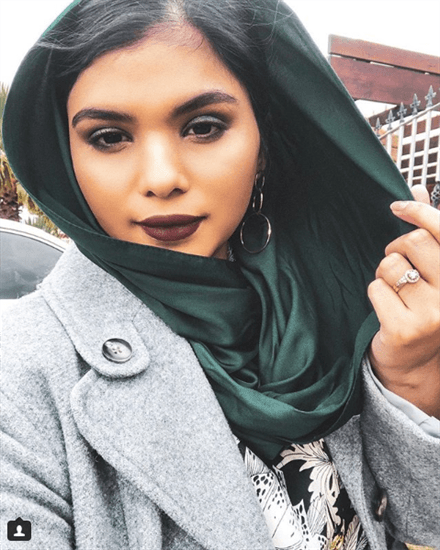 Aisha Baker is a Muslim influencer, wife, and mother, as well as the founder of the popular blog, BakedOnline. She writes about style, beauty, lifestyle, and family, covering a wide range of topics, from how to style a pregnancy bump during Ramadan to how to get the best results from bronzers.
Follow her on Facebook, Twitter, and Instagram, and check out her blog!
Sergio Ines
Once upon a time, a past girlfriend of Sergio's loved documenting his outfits and posting them on Instagram. These posts were so popular that he started his own blog, rightly named "What My Boyfriend Wore." Check it out for the where what and how of men's style as well as a peek into what it's like living a gentleman's life on the tip of Africa!
Follow him on Instagram and Facebook, and subscribe to his blog.
Nadia Jaftha
Nadia is the director of the fashion label, Strada Chic as well as the blogger behind the South African fashion blog, Birdline Blog. Dedicated to sharing unique and new ways of pulling outfits together, she's ready to take on the South African fashion industry and aims to inspire 'style introverts' to embrace their inner fashionistas.
Follow her on Facebook, YouTube, and Instagram, and check out her blog!
Aqeelah Harron Ally
Featured numerous times in the pages of Marie Claire, Elle, Glamour, Grazia, Cosmopolitan as well as many online platforms, Aqeelah is a successful writer, stylist, influencer, and the creator of Fashion Breed, her blog that she lovingly refers to as her "online canvas." Head over to her blog, and she'll bring you into her world where no outfit is too much, no article is too lengthy, and every city is a gem.
Check out her blog, and don't forget to follow her on Instagram, YouTube, and Facebook.
Melody Molale
A graduate of the University of Johannesburg with a degree in corporate communication, Melody Molale is one busy fashionista. A lover of everything fashion, she's taken on many roles within the field, including styling, fashion photography, designing, and representing brands such as Brutal Fruit as one of the Goji Influencers.
Take a peek into her fashion-filled world on her popular blog and follow her on Instagram and Twitter.
Afua Rida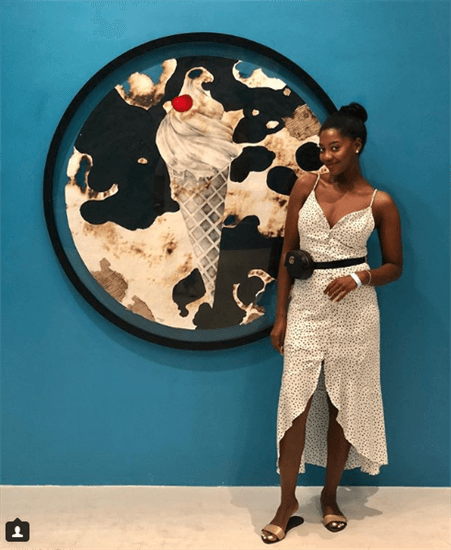 Afua Rida is a fashion stylist, blogger consultant and runway show producer that's passionate about global fashion and Africa's influence on the fashion world. Her website combines her portfolio and unique stylings as well as her personal blog about whatever strikes her fancy.
Take a look at her website here and follow her on Instagram!
Mihlali Ndamase
Mihlali Ndamase is a makeup artist, beauty blogger, and co-founder of Siyasizana Foundation. Check out her beauty and lifestyle vlogs on YouTube for makeup tutorials, shopping hauls, and honest product reviews. Also follow her on Instagram for gorgeous images of her travels!
Subscribe to her YouTube channel and follow her on Instagram.
Emma Jane Menteath
Emma Jane Menteath is an international model, stylist, and blogger, as well as author and founder of My Life in Pink, her website documenting her travels and love of fashion. With photographer Justin Polkey shooting her images, you can expect not only great content but amazing photos.
Subscribe to her website and be sure to follow her on Instagram.
Brett Robson
Brett Robson started her fashion and beauty blog "Fashion by Brett Robson" in 2010 when she found herself unemployed. Her blog has gained a wide following in the past eight years, and it's a must-read for style inspiration, beauty tips & tricks, and some fun travel snaps.
Check out her blog and follow her on Facebook, YouTube, and Instagram.
Amy Scheepers
Based in Cape Town, Amy Scheepers is a photographer, jewelry maker, and the founder of the blog Fancy Pants, which she uses as her personal diary to share her style and beauty tips, as well as her worldly travels.
Head over to her blog, and follow her on Facebook and Instagram.
Trevor Stuurman
With a growing social media following, entrepreneur and multimedia visual artist Trevor Stuurman is making a name for himself as a rising style and fashion influencer.
See what all the excitement is about by following him on Instagram.
Calvyn Justus
Calvyn Justus is an Olympic swimmer and Youtube content creator from Durban, South Africa. Follow his YouTube vlogs for a glimpse at his exotic travel destinations, Olympic training, and favorite fashion stylings.
Subscribe to his YouTube channel, and follow him on Twitter and Instagram.
Lee Fraser
Based in Cape Town, Lee Fraser started his blog in 2015 as a platform to talk to his growing number of Instagram followers about fashion and lifestyle. Dedicated to men, his blog has grown fast, and he now covers many topics, including fashion, lifestyle, and grooming.
Follow him on Instagram and Facebook - and don't forget about subscribing to his blog.
Sheri-Lee Greenway
Once scared to stand out, Sheri-Lee Greenway now loves experimenting with fashion and beauty to explore different sides of her personality and creativity, She has fun testing out new makeup and beauty tricks, and documents her views on fashion and beauty on her blog SA Fashion Girl.
Enjoy her blog here and follow her on Facebook and Instagram.
Victoria
Victoria, also known as Tori studied health and skincare once upon a time, and now shares her love of beauty and skin care on her blog. She's incredibly passionate about sharing her advice and tips, making her blog required reading for anyone that longs for gorgeous skin.
Browse her blog, Kiss, Blush & Tell, and follow her on Facebook and Instagram.
Natalie Roos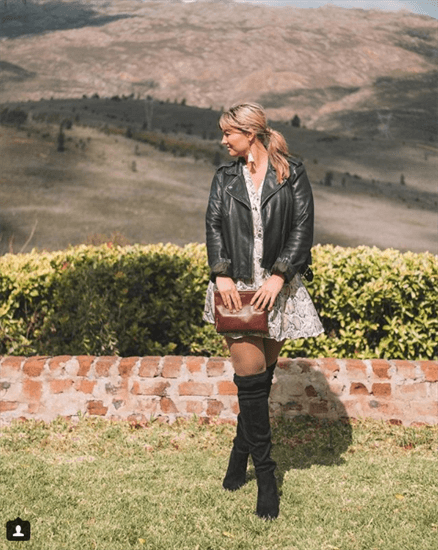 Natalie Roos is the founder of Tails of a Mermaid, an award-winning blog that shares her love of food and wine, traveling the world, exploring Cape Town, writing, taking pictures, AND CATS! Filled with refreshing honesty, her posts cover everything from fabulous stays at 5-star hotels to her ongoing struggles with depression.
Join her growing group of followers on Instagram and Twitter and subscribe to her blog here.
Shaun
Shaun is an image consultant, personal stylist, and personal shopper and rising social media influencer from South Africa. Check out his Instagram page for impeccable men's fashion and style inspiration; you won't be disappointed, we promise!
Follow his Instagram account, ShaunStylist, here.
Who are your favorite bloggers from South Africa?
If we missed any of your favorites, we would love to hear from you! Let us know on Facebook who should be added to the list.