8 Brazilian Bloggers You Should Follow in 2020
As the largest country in both South America and Latin America, the Federative Republic of Brazil is home to some of Instagram's most popular influencers, including our top 8!
Whether you love keeping up with the latest trends, want to be entertained or inspired, or just want to breathe new life into your social media feeds, these are the must-follow Brazilian Instagram accounts of 2020.
Flávia Desgranges van der Linden
Want the inside scoop on Brazilian street fashion? Give Flávia Desgranges van der Linden a follow. She founded her blog, FashionCoolture in 2010 to share two big passions: fashion and photography. She's worked with major brands from around the world, including Coca-Cola, Pandora, and Victoria's Secret, and you can also find her on Facebook, Twitter, and Instagram.
Andressa Chaban
For tips on everything from beauty and makeup to travel, work-life and how to stay sane during a global pandemic, you'll enjoy getting to know Andressa Chaban. Since 2012, she's been spreading joy wherever she can, especially on her self-titled social media platform. Subscribe to her website and follow her on Instagram, YouTube, and Facebook.
Camila Nunes
Based in Rio de Janeiro, Camila Nunesis a beauty influencer that's passionate about sharing beauty issues for black women. From the best products for chemically treated hair to putting together a basic makeup kit, she's inspiring and empowering one blog at a time. Follow her on Instagram and Facebook and subscribe to her website and YouTube channel.
Letícia Oliveira
From the city of Cabo Frio, Letícia Oliveira, best known by her friends and followers as "Lê", is a wife and evangelical singer who's into vintage, retro, lace, godê skirts, and great chocolate and shares all those passions and more on her self-titled blog. She's also out to help women around the world be stylish at any age. Sounds fabulous, right? Subscribe to her blog and YouTube channel and follow her on Instagram.
Lenise Prazer
For endless tips on how to care for natural nails with a healthy dose of make-up tips and food inspiration, Lenise Prazer is your gal. Follow her Instagram page for nail art and gorgeous color inspiration. Subscribe to her YouTube channel for reviews and tips on makeup up, food, nail polish, and more.
Maria Flor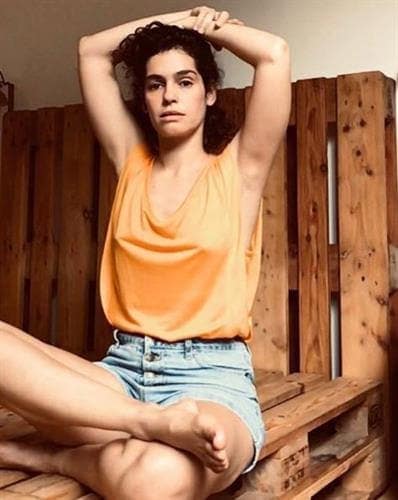 Maria Flor is a Brazilian film and TV actress with over 335k in Instagram followers. Follow her for regular updates on her life and career as well as social justice issues close to her heart. You can also find her on the YouTube channel "flower and manu", where she shares her life and relationship with her fiance Emanuel Aragão.
Olive
Olivia Calabio, a.k.a Olive, is known for her curls, fabulous taste in fashion and infectious smile. Follow her on Instagram for her fun and flirty daily looks and fashion inspiration.
Thais Leal
Thais Leal is a Brazilian beauty that shares her love for fashion, beauty and lifestyle on her popular Instagram account, @euthaisleal. Follow her for beachy fashions, Brazil street looks, and fitness inspiration.
Who are your favorite influencers from Brazil?
If we missed any of your favorites, we would love to hear from you! Let us know on Facebook or Instagram who should be added to the list.