8 South African Influencers You'll Want to Follow
Love keeping up with the latest trends? Looking for new travel destinations? Then it's time to get excited because these South African influencers do not disappoint. Full of inspiration and great tips, they're the ones you'll look forward to seeing in your Instagram feed!
Whether you live in South Africa or across the globe, you'll be captivated, we promise!
Hein van Tonder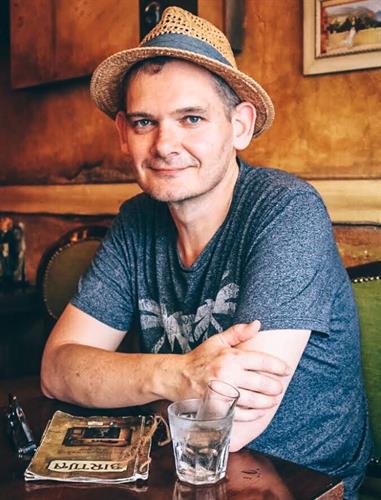 A native of South Africa, Hein van Tonder turned in his calculator and full-time career as an accountant at 44 and picked up a camera to pursue his creative passions—food and photography. Since then, he's been featured in countless publications from Huffington Post USA to Elle Décor and Delicious Australia and has won numerous awards, including Food Photographer of the Year 2019 from Admired in Africa Awards. His blog, Heinstirred, features his inspiring and easy to make recipes, coupled with gorgeous photographs that make you want to head into the kitchen to start baking and cooking yourself. For daily inspiration, you can also follow him on Facebook, Instagram, and Twitter.
Liezel van der Westhuizen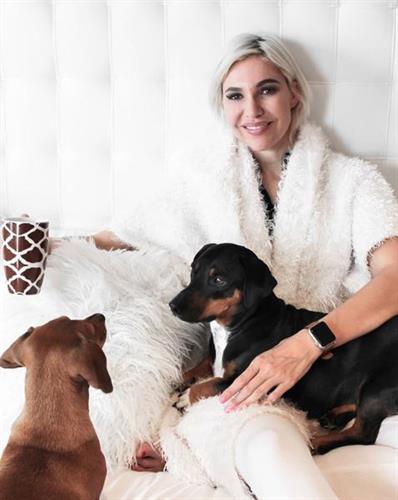 Looking for motivation to take your passions to the next level? Want to grow your brand? Liezel van der Westhuizen is here to make it happen. As a public speaker for over 10 years, she's hosted more than 500 events across South Africa, as well as in popular destinations such as Indonesia, United Kingdom, Europe, Thailand, Hong Kong, and Seychelles. With degrees in human resources, business management, and a masters in business communications, she has worked with clients that range from blue chip companies and high-flying financial institutions to tourism boards and sporting brands. On her website, The Giraffe Brand, you can book her to speak, learn about training and workshops, and read her personal blog. She's also active on social media, with popular Twitter, Facebook, and Instagram accounts that you can follow for daily and weekly updates.
Lauren Melnick
Originally from Johannesburg, Lauren Melnick fell in love with travel in late 2013, but soon found that the combination of getting visas and the weakening South African Rand presented a unique set of challenges when it came to travelling the world. Since then, she's traded in her IT career and has joined the ranks of nomadic entrepreneurs, helping others see the world for less. On her blog, Wanderlust Movement, she caters to South African travelers, with her best tips for green mamba passport holders from three years of globetrotting. Whether you live in South Africa, are planning to visit, or want tips on how to travel on a budget, give her a follow. You can also find her on Twitter, Facebook, and Instagram.
Pilar Noriega
Thinking about studying, volunteering, or working abroad? As a Mexican expat living in South Africa, Pilar Noriega has done it all, traveling the world studying, working and volunteering, and she shares her tips, insight, and encouragement on her blog, The Lifestyle Hunter. From how to find scholarships for study-abroad and paid volunteer opportunities to how to become an influencer and start your own business, it's a great resource for anyone interested in developing their career with international experiences. You can also follow her on Twitter, Facebook, and Instagram, and check out her travel and lifestyle vlogs on her YouTube channel.
Sergio Ines
Think fashion for men in their 40's is too pedestrian? Sergio Ines is here to show otherwise with his popular Instagram page, @whatmyboyfriendwore. Based in Cape Town, he's all about fashion for normal men, the where, what, and how of men's style—as well as the fun finds of living a gentleman's life on the tip of Africa. Give him a follow!
Stacey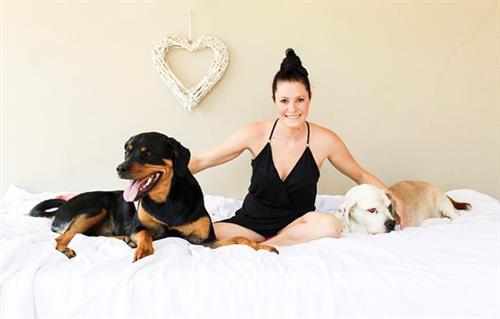 Whether you're looking for stylish accessories for your favorite furry friend or want to share your social space with a fellow animal lover, you'll be happy to meet Stacey and follow her Stylish Paws blog, Instagram, and Facebook accounts. Originally launched as an online store to sell LED collars for pets, Stylish Pets has grown into a popular destination for pet lovers. Her two pups, Oscar and Zara, along with her beautiful bunnies Charlotte, Duke, and Peaches, are in the spotlight, as Stacey blogs about the latest and greatest pet products on the market, recipes, and what they're up to - and of course, you can shop their online store, which has expanded to include cooling vests, leads, CBD products, shampoos and much more.
Mikayla McClean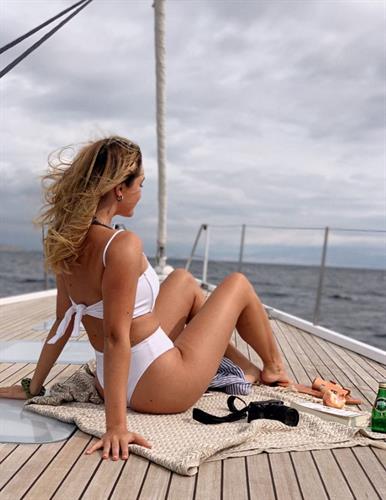 Based in South Africa, Mikayla Mcclean is a part-time model, travel blogger, and brand consultant that spends a good portion of her time capturing beautiful shots of architectural spaces, hotel interiors, her travels, and the people she meets along the way. Whether you're looking for your next travel destination, love fashion, or need to freshen up your social feeds with gorgeous images that will inspire you to get out and explore the world, she's the one to follow. Find her on all your favorite platforms, Twitter, Instagram, YouTube, and Facebook, and subscribe to her blog—you won't be disappointed!
Rushana Isaacs
Looking for makeup tutorials and tips to take your look to the next level? Follow South African Pro Makeup Artist Rushana Isaacs on Instagram ASAP! Along with giving 1-on-1 MUA lessons across South Africa for those lucky enough to live so close, she posts tutorials on Mondays, Wednesdays, and Fridays. You can also catch her favorite workouts, hair, skin care, and makeup products—and get a peek into her daily life. She's well worth the follow!
Who are your favorite influencers from South Africa?
If we missed any of your favorites, we would love to hear from you! Let us know on Facebook or Instagram who should be added to the list.