Anyone Can Wear Cute Glasses!
Nothing can transform your look faster than wearing glasses. And with their rise in popularity among those with perfect vision, the selection of non-prescription glasses is better than ever.
Shop stylish non-prescription glasses that are trending right now on US websites with MyUS, and you'll pay no US sales tax on your purchase!
11. Women's Classic Cat Eye Glasses $11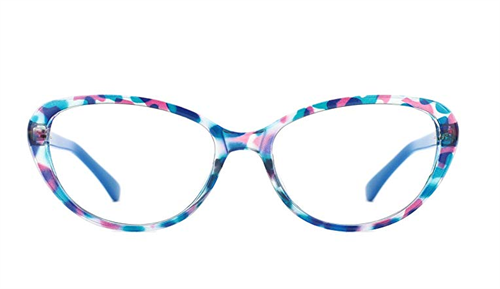 Travel back to the '60s in these vintage-inspired cat eye frames. Buy a pair here.
10. Women's Metal Circle Glasses $14
These stylish non-prescription glasses not only look great but also effectively block ultraviolet radiation, making them a popular choice for watching TV or looking at a computer screen. Buy a pair here.
9. Women's 2 Tone Leopard Glasses $15
Make a statement and add a little jazz to your next look with these purple print glasses from VWE. Buy a pair here.
8. Women's Vintage Round Metal Glasses $14
With a wayfarer accent and luxe look, these glasses fuse together vintage and contemporary styles and are especially flattering for oval and round face shapes. Buy a pair here.
7. Women's Kendall Round Faux Readers $14
These perfectly petite faux reading glasses from Urban Outfitters feature slim metal frames with thin metal earpieces and a padded nose bridge for comfort. Buy a pair here.
6. Oval Stripe Non-Prescription Frames $26
Stand out from the crowd in these unique frames with multi-colored stripes. Buy a pair here.
5. Men's Titanium Alloy Rimless Glasses $19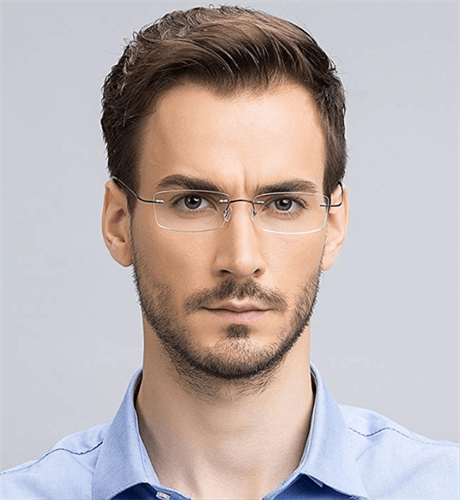 These glasses look smart and are made of Titanium-Alloy, making them feel super-light on your face. Buy a pair here.
4. Men's Moda Vintage Eyeglasses $10
These frames have the retro/trendy look of designer frames but at a fraction of the price! Buy a pair here.
3. Sunny Pro Wayfarer Vintage Retro Glasses $10
Clear frames are a big trend right now, and these glasses let you get in on the look without investing a fortune - they're only 10 US dollars per pair! Buy yours here.
2. Men's LUOMON Rectangle Non-Prescription Glasses $19
Bring a pop of color to your look with these red-framed glasses with composite lenses and metal frame. Buy a pair here.
1. Men's Ray-Ban Glasses $80
These Ray-Ban glasses in teal and black will add rich color to your look in a new way. Buy a pair here.
We strive to bring our members the best shopping options available, but some of the eyeglasses featured above may have purchase restrictions. Find more information by viewing merchant's terms of sale, shipping guidelines and/or terms and conditions.