buybuy Baby: Going Out of Business Sale!
Buybuy Baby, a popular baby products retailer and a Bed Bath and Beyond subsidiary, recently announced that it would be closing its stores. This news has shocked many parents who rely on the store for their baby's needs. However, online shoppers still have plenty of opportunities to take advantage of deals and discounts during the store's liquidation sale.
The bankruptcy announcement means that Bed Bath and Beyond and Buybuy Baby will be closing down many of their physical stores. However, the company's website will continue to operate, and shoppers can still purchase items online. Additionally, during the liquidation sale, many products will be available at discounted prices, making it an excellent time to stock up on baby essentials.
This is a great opportunity to purchase high-quality baby items at a fraction of the cost. Here are some products that you should consider purchasing during the sale:
Diaper Essentials
Diapers and wipes are essential items for any new parent and can be expensive. During the liquidation sale, you can find discounts on a wide range of diapers and wipes, including top brands like Pampers and Huggies.
There are also changing beds, diaper caddy organizers, and changing tables that can be purchased at a discounted rate.
Keababies Original 2.0 Baby Diaper Caddy Organizer, $21.96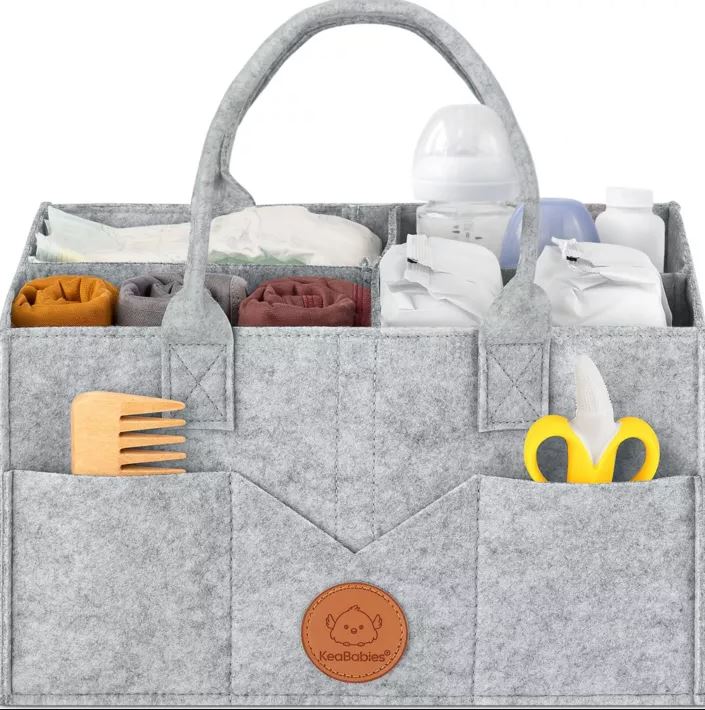 This Original 2.0 Diaper Caddy features adjustable open compartments that allow parents to organize their items as needed. Made with soft felt, this caddy is durable and makes for long-lasting use (maybe even until the second baby comes along). Store anything from diapers, baby care essentials, clothes, formula, and so much more.
Strollers & Car Seats
Strollers and car seats are two of the most expensive items that parents need to purchase for their baby. You can find discounts on top brands like Graco, Chicco, and Britax during the sale.
Maxi-Cosi® Pria™ All-in-1 Convertible Car Seat, $269.99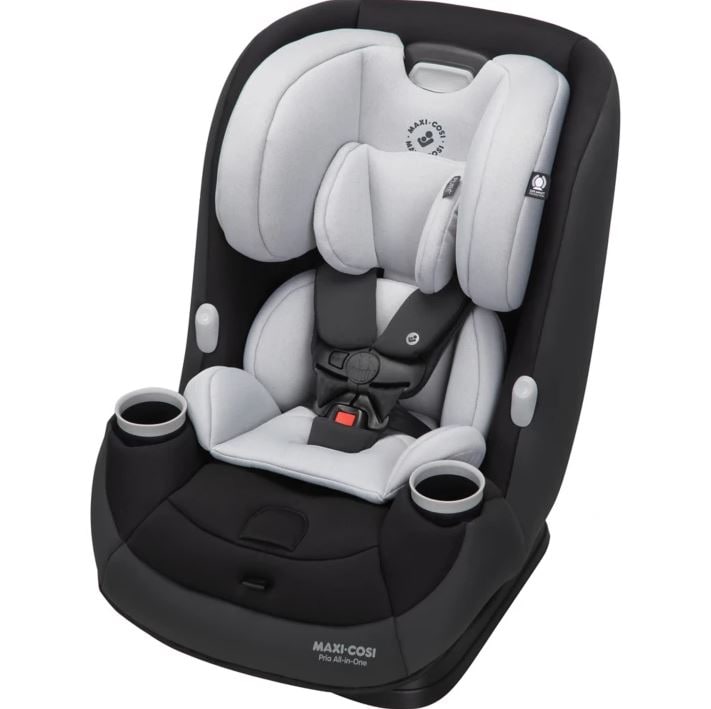 Provide your baby with a car seat that is made for comfort and safety. Make the first ride home great with the Maxi-Cosi Pria All-in-One Convertible Car Seat. It can even adjust alongside your baby's growth as it can turn into a rear-facing seat, a forward-facing seat, and a booster.
Baby Clothes
Babies grow incredibly quickly, and they constantly need new clothes. During the liquidation sale, you can find discounts on a wide range of baby clothes, including onesies, pajamas, and outfits.
Levi's® Size 18M Navy Blazer Denim Shortall, $17.99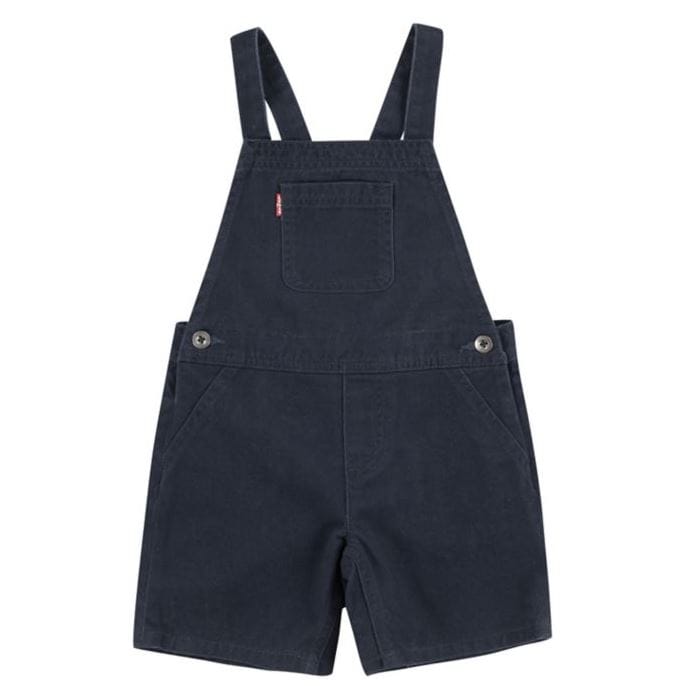 Give your growing baby a comfy and cool outfit that they can wear in time for the summer. This adorable Denim Shortall makes for the perfect outfit for your kids to run, crawl, and play in, whether they're at the park or the beach.
Baby Toys
Baby toys are another essential item for new parents. During the sale, you can find discounts on a wide range of toys, including educational toys, plush toys, and activity centers.
Kidzlane Kids Play Pots And Pans For Toddlers Durable Mini Cooking Set Toy, $16.09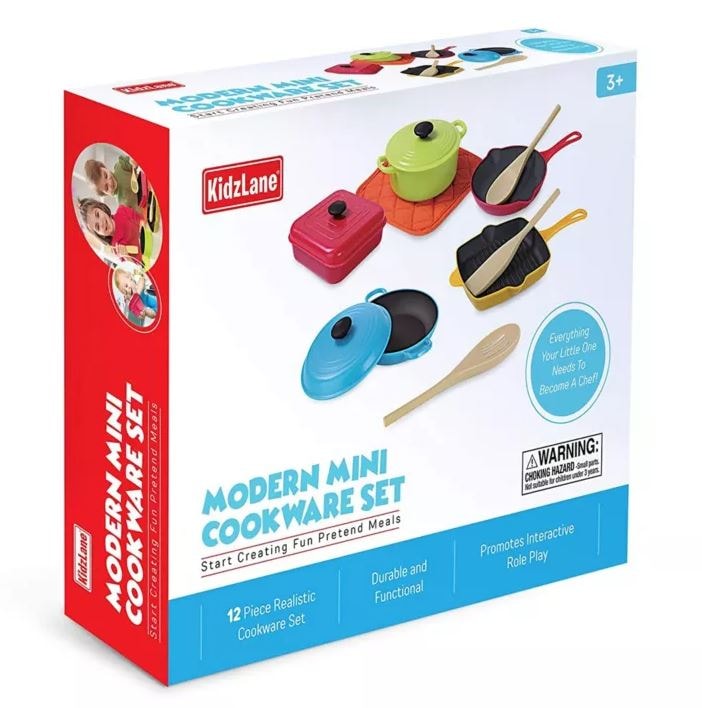 Kids love the kitchen! Let them whisk up imaginary gourmet meals with this stylish kid's kitchen playset all day. It includes a realistic pot, pan, and casserole dish all with matching lids, a frying pan, skillet, potholder, and 3 cooking utensils - all the play kitchen accessories your little one needs to cook the fanciest of feasts in style!
Shop buybuyBaby Today with MyUS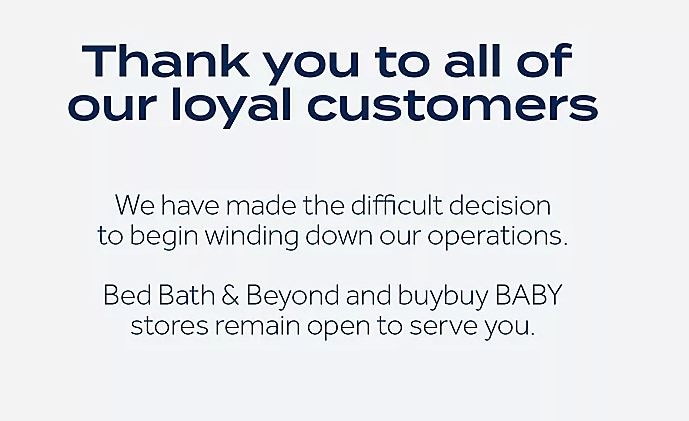 The news of buybuy Baby's bankruptcy is undoubtedly concerning for parents who rely on the store for their baby's needs. However, the company's liquidation sale provides an excellent opportunity for online shoppers to purchase essential baby items at discounted prices. With a wide range of products available, including diapers, strollers, clothes, toys, and nursery furniture, parents can stock up on everything they need for their little ones.
With MyUS, you can easily shop buybuy Baby while it's still operating. So if you're in the market for new bedding, bath accessories, kitchenware, or home decor, check out this sale before it's too late!
We always aim to bring our members the best shopping options available, but some of the products featured in this post may have purchase restrictions. Please visit the merchant's terms of sale, shipping guidelines, and terms and conditions to find more information.