Bed Bath & Beyond: Going Out Of Business Sale
Bed Bath & Beyond is a popular retail chain that has been a go-to destination for shoppers looking for home goods, bedding, and bathroom accessories. However, the company recently announced its bankruptcy, which has left many people wondering what it means for their favorite retailer.
The announcement of Bed Bath & Beyond's bankruptcy may have some implications for online shoppers. It may mean that the company's website and online store may experience changes and interruptions as they begin to "wind down operations." However, the company has stated it plans to continue operating its online store during bankruptcy.
Regarding the liquidation sale, this is an opportunity for shoppers to take advantage of some great deals on a wide range of products. Bed Bath and Beyond is offering discounts of up to 30% to 60% off on various items, including bedding, bath accessories, kitchenware, and home decor.
Here are some products worth checking out during Bed Bath and Beyond's liquidation sale.
Bedding
Whether you're in the market for new sheets, comforters, or pillows, Bed Bath & Beyond has a wide selection of high-quality bedding products. Look for brands like Wamsutta, Laura Ashley, and Tommy Bahama, all known for their comfort and durability. With this liquidation sale, you may find the perfect bed set for half the price!
Unikome 3-Piece Quilted Reversible Coverlet Set, $54.98 (Was 109.95)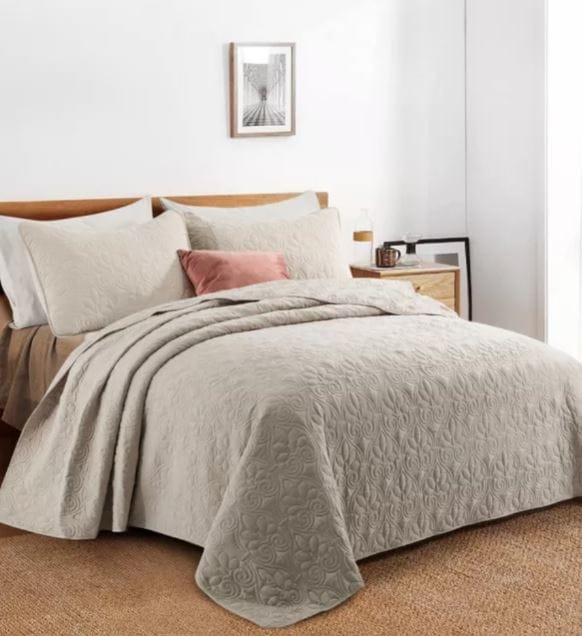 Sleep like royalty in your King Sized bed with this 3-Piece Quilted Reversible Coverlet Set by Unikome. This lightweight bedspread offers a softness and coziness that will have you off to dreamland in no time. Available in various colors and patterns, it can easily match your home decor.
What Customers Have to Say: "Beautiful, soft, and lightweight bed cover. I'm always hesitant to order bedding online as I am very particular about the FEEL and weight of the material. I sleep very warm and can't stand when a bed spread / cover is too scratchy or heavy. This one is an incredible mix of lightweight and SUPER soft. I love that it is machine washable and holds up well to its shape and beautiful quilted design. It's lightweight and gives the same look as a hand sewn quilt while being very durable (especially important as my dogs tend to sleep with me as well!). The neutral gray fits well with almost any decor. Highly recommend." - Allison K
Bath Accessories
Upgrade your bathroom with new towels, shower curtains, and bath rugs. Bed Bath & Beyond has many options, including products from popular brands like Kate Spade and Calvin Klein.
Everhome™ Pique Cane Bath Towel, $12 (Was $16)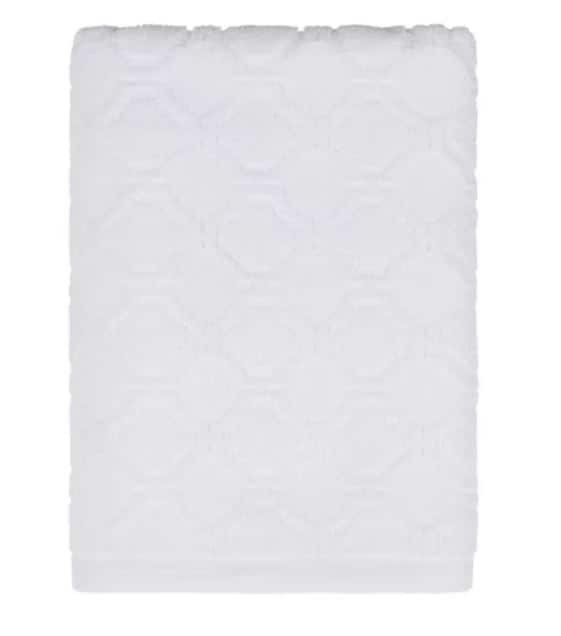 Soft to the touch and perfect for sensitive skin, this towel by Everhome™ is the perfect addition to your bath accessories. With an elegant pique design and ultra-soft, absorbent cotton, walking around at home with just a towel doesn't seem so bad.
What Customers Have to Say: "These towels are thick and absorbent. They are the best towels I have ever purchased." - BB&B Customer
Kitchenware
Bed Bath & Beyond has everything you need, from cookware sets to kitchen gadgets, to make cooking a breeze. Look for product brands like Cuisinart® and KitchenAid®, known for their quality and durability.
Oster Sangerfield 5 Quart Stainless Steel Pasta Pot with Steamer Insert and Basket, $49.99 (Was $74.99)
Make an incredible pasta dish with this 5 Quart Pasta Post with accessories. Boil pasta and steam fresh vegetables simultaneously to create one delicious and healthy meal. This set includes a steamer insert and basket that perfectly fits into the 5 qt Dutch oven. Take full advantage of this set to steam veggies, dumpling, tamales, fish, or more!
What Customers Have to Say: "For it's size and price this pot performs well. I recommend washing and scrubbing thoroughly out of the box and doing a test with water in the pot and pasta insert to see if there's any residue from the manufacturing process. After testing and washing again it was ready for first use and worked great for a small batch of pasta. Be careful not to overfill or you will get spill over when the water begins to boil. This works great for a two person household but for larger families you may want to get a larger size. Really like the convenience of not having to dump hot pasta water in the sink and having the used pasta water on hand for seasoning. The steamer basket also comes in handy for steaming vegetables and seafood. Can also be used in combination with the pasta pot to make pasta and steam veggies simultaneously. Happy with the purchase so far!" - ISOM
Home Decor
Whether you're looking for new wall art or decorative pillows, Bed Bath & Beyond has various stylish and affordable options. Look for sites from brands like Uttermost and Safaveih, which offer high-quality products at reasonable prices.
Simply Essential™ 9-Piece Gallery 8X8 Inch Matted Frame Set, $38.50 (Was $55)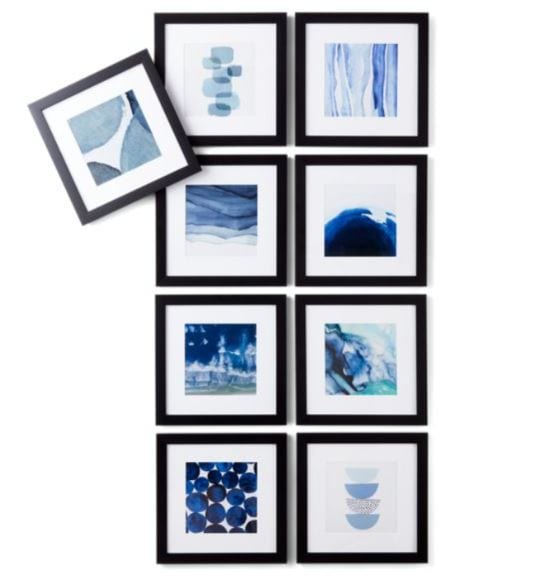 Decorate your space with these beautiful frames, perfect for holding family images or artistic photographs. Organize them in whatever fashion you desire in your bedroom, living room, or office space. Create a gallery anywhere in your home today!
What Customers Have to Say: "I got these for displaying wedding pictures and am so pleased. Nice quality and reasonably priced. Would definitely recommend." - Julia
Shop Bed Bath & Beyond Today with MyUS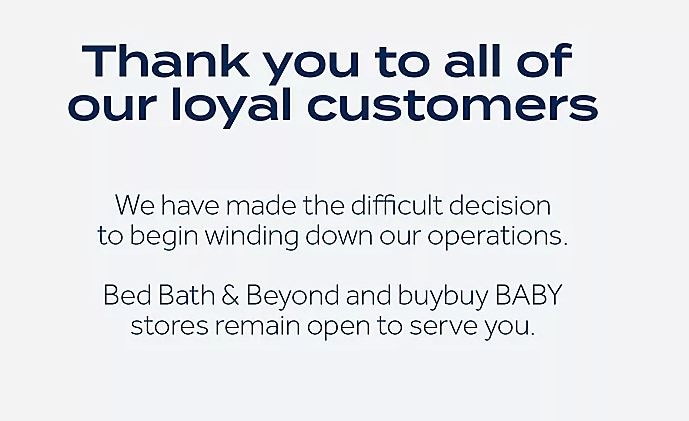 Overall, the announcement of Bed Bath & Beyond's bankruptcy may be a surprise to some customers. As they liquidate, items may no longer be available for purchase. The company is still operating its online store, and the liquidation sale allows shoppers to snag some great deals on high-quality home goods.
With MyUS, you can easily shop Bed Bath & Beyond while it's still operating. So if you're in the market for new bedding, bath accessories, kitchenware, or home decor, check out this sale before it's too late!
We always aim to bring our members the best shopping options available, but some of the products featured in this post may have purchase restrictions. Please visit the merchant's terms of sale, shipping guidelines, and terms and conditions to find more information.