Hair Ties That Won't Damage Your Hair
If you lose a few strands of hair every time you take your hair out of a ponytail, it's time to upgrade your hair ties. We've rounded up the latest and greatest hair ties that will hold your hair securely without damaging your hair,
Shop your favorites below and ship them worldwide in as little as 2-4 days with MyUS.
invisibobble Original Spiral Hair Ring $8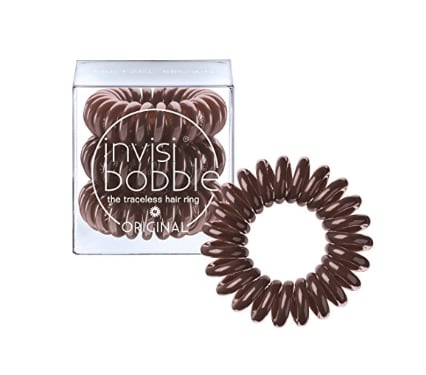 Hair rings are the latest craze in hair ties. They provide a strong grip without feeling too tight and can be easily removed thanks to their super smooth surface, buy a pack of three here.
CyndiBands Hair Ties $6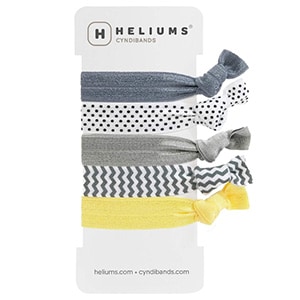 These gentle and stylish elastic ribbon hair ties don't leave a big crease like traditional hair ties, and won't snag or damage your hair. Buy a pack of five here.
L. Erickson Grab & Go Pony Tube $18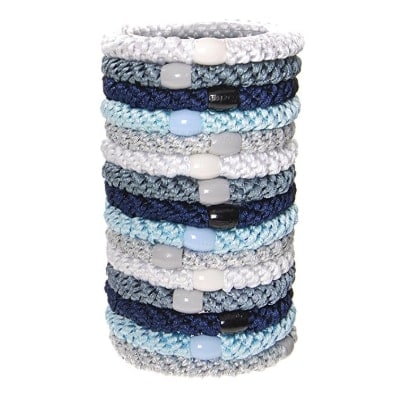 These ponytail holders from L. Erickson come in a variety of fun colors, won't cause breakage, and have a stylish ornamental bead accent that makes them look great as a bracelet too! Buy a pack of 15 here.
Kitsch Pro Satin Sleep Hair Scrunchies $8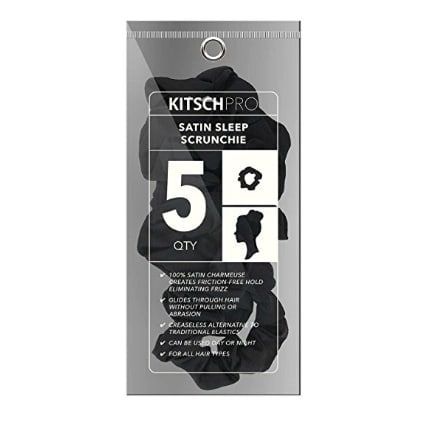 Like to wear your hair in a ponytail while you sleep? These scrunchies are your new nighttime necessity! Made of 100% satin charmeuse, they'll give you a friction-free hold that will prevent breakage while you sleep. Buy a pack of five here.
Khalee Hair Elastics $5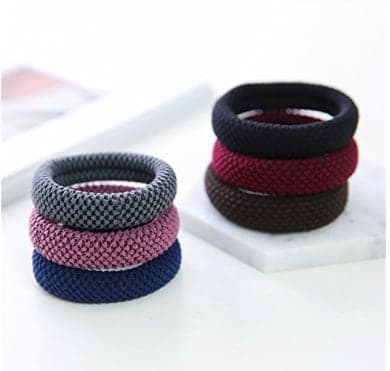 For thick, heavy hair, we love these hair elastics from Khalee. They are soft and metal-free, so they won't hurt your hair! Plus they're strong and flexible, making them perfect for thick hair. Buy a set of six here.
Kitsch Mini Hair Coils $7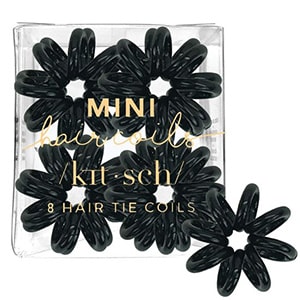 When traditional size hair ties are too much and bobby pins aren't enough, try mini hair coils from Kitsch. They hold securely and won't cause breakage or dent your hair. Buy in a pack of 8 here.
Kenz Laurenz Ponytail Holders $8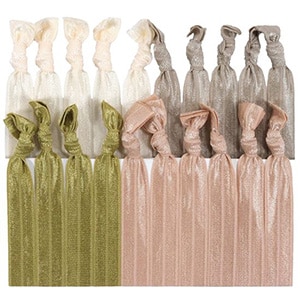 Made of no-crease ribbon, these fun hair ties are soft, stretchy, and won't break or dent your hair. Buy a set of 20 here.
Scunci No-slip Grip Evolution Jelly Ponytailers $6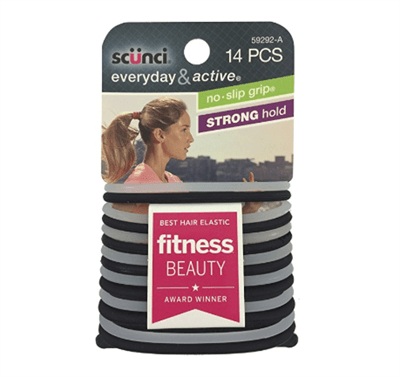 Stretchy and super comfortable, these jelly ponytail holders keep hair in place without causing damage. Buy in a pack of 14 here.
Snappee No Crease Hair Ties $19
These hair ties are so unique they have a patent pending on their Snap-Off Technology! Just wrap and snap your hair into awesome updos and unsnap to let your hair down without any damage. You can even snap more than one Snappee together to create a headband. Available in multiple colors, you can buy them in sets of three here.
We strive to bring our members the best shopping choices available, but some of the hair accessories featured in this post could have purchase restrictions, or may not take every form of payment. Find more information by viewing the merchant's terms of sale, shipping guidelines, and/or terms and conditions.