12 Hijabi Influencers To Follow This Ramadan
Ramadan is when we get together with family, friends, and neighbors. We join together for meals, prayer, and reflection. If you've got extra time on your hands this Ramadan, you may also be looking for decoration ideas or the perfect gifts for family and friends.
Sometimes those ideas and inspiration come from unexpected places. Like these hijabi influencers who are sharing their Iftar table decor, Ramadan stories and more this season. Be sure to check them out and follow them online for the fashion, makeup, and lifestyle inspiration you're looking for.
Fashion & Style
Dalal AlDoub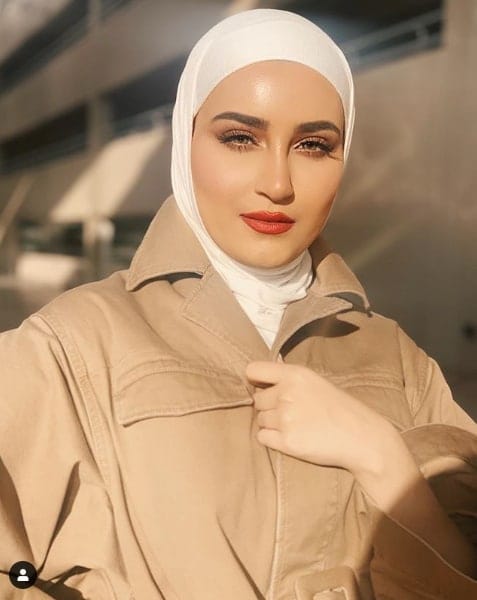 After starting her fashion blog, Dalalid, in 2012, Dalal has become one of the most recognized names in the middle east for fashion and beauty. Based in Kuwait, but traveling all around, Dalal is a trusted voice for the online fashion community. Her Youtube channel covers everything from daily makeup routines to her travels to Paris. According to her website, Her goal is to encourage women to become their own stylists and contribute to the industry with high-quality content. It's no wonder she's got an Instagram audience of over 2.5 million!
Habiba Da Silva
Based in the UK and creating partnerships with business in Dubai, Malaysia, Turkey, Lebanon and more, Habiba seems to be unstoppable. This young designer has a social media following of over 1.5 million and has launched her first line of hijabs on her website. Tune in to her relatable #Habibatalks on her Youtube, follow her Instagram for trending fashion inspiration and her Facebook for updates on her business.
Suzanna & Nesma Kadry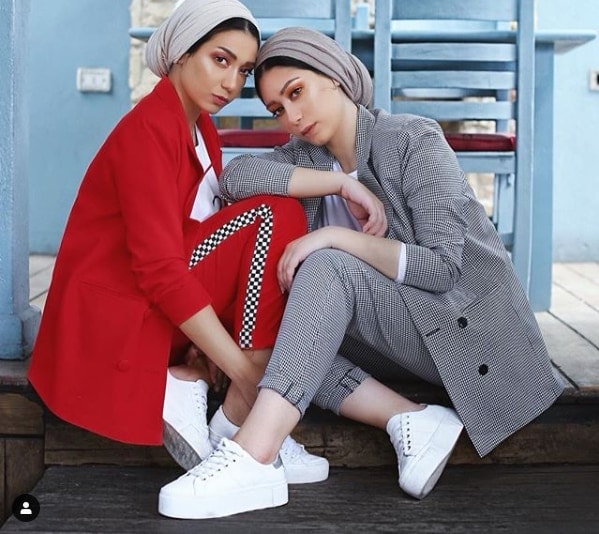 This dynamic duo has recently started getting their fashion careers off the ground. With over 100,000 followers, these sisters based in Egypt have started a unique shop on Instagram. Each of their carefully curated looks is only available to order via Instagram direct messages and available for a limited time. Even if you can't get your hands on one of their fashionable finds, you can keep up with their trends inspiration on their Instagram and Facebook pages.
Amena Khan
Amena Khan is a wife, mother, British influencer and an all-around boss. Her social media channels are a mash-up of her personal family life, hoojab tutorials, product reviews are more. However, throughout all her channels she seeks to make all women feel empowered and comfortable in their own skin. Her business venture, Pearl Daisy is a where she sells modest clothing, hoojabs, hijabs, jewelry, makeup and more. On her YouTube channel, she covers skincare advice, makeup tutorials, healthy living tips and being a female entrepreneur. Follow on Instagram to keep up with her fashion inspiration and product recommendations and on Twitter for everything in between.
Makeup & Beauty
Jasmine Egal
Jasmine Egal is a young makeup artist based in Toronoto who lives by the phrase "Wake, Pray, Slay." Her bubbly personality shines through her Youtube channel, where she discusses everything from how to do your eyebrows to what her goals for Ramadan 2019 are. You can keep up with her on Facebook for major updates, while her instagram covers her day to day activities, Imam teachings and celebrity makeup inspiration.
Hani Sidow
Only 22 and based in the UK, Hani Sidow is getting her start as a social media influencer, but she easily draws a following. According to her website, all the product she reviews and lifestyle changes she recommends are always transparent. As a recent graduate in public relations and advertising, she does not believe in false advertising. Whether she's sharing her health and fitness journey or a new set of lashes she's trying out, you can be sure she's being sincere. Check out her Youtube to learn more about her, follow her Instagram for daily updates and links to her featured blog for GlamourUK.
Rianne
Describing herself as "just an Aussie girl who loves beauty and makeup transformations," Rianne is a makeup artist based in Sydney, Australia, sharing her inspiration and favorite products in an authentic way. Her Instagram shares a bit of her personal life, celebrity makeup inspiration and client transformations. On Youtube, you'll find her recreating celebrity red carpet and music video looks as well as diving into which trusted products are her favorite. You'll love to keep up with this beauty influencer, who doesn't take herself too seriously while laughing and connecting with her audience.
Lifestyle
Ruba Zai
Ruba Zai is an influencer based in the Netherlands. She showcases her beauty, design, fashion and lifestyle inspiration on her Instagram. Her Youtube often features new beauty regimens she's tried, her travels around the world, and how she sets up her iftar table. According to her Facebook, Ruba wants to inspire women to find a balance between faith, fashion, and society. Follow her to keep up with her favorite products and adorable family.
Sara Sabry
Sara Sabry is a young and popular social media influencer who was recently nominated by in the Nickelodeon Kid's Choice Awards for Favorite Arab Internet Star. According to her Youtube, she's an Egyptian girl raised in Canada. Because she speaks Arabic, French, and English, her Instagram garners an international audience of over 1 million! You can keep up with her on Twitter as well. She covers everything from her travels, university life, makeup, fashion and everything in between. You'll love watching her animated and authentic personality.
Ascia
Ascia seems calm and collected in this photo from her Instagram, but she is most likely plotting her next business venture or vlog. Ascia is a multi-talented business owner, influencer, wife, and mother of two with a third on the way. Her and her husband, Ahmad, vlog almost daily on their joint YouTube channel and discuss fashion, parenting, Ramadan and their daily lives running multiple businesses in Kuwait. When Ascia is not working on her Korean beauty brand, baby clothing line, or consulting with other major brands, she's also a judge on the Arabic competition show Sadeem. No matter what content she publishes, you can be sure it's authentically her.
Sahar Foad
Sahar is an engineer living and working in Cairo, Egypt. According to her blog, Sahar has dreamed of having a fashion blog for many years. Her blog shares her daily fashion inspiration, while her Instagram shares her day to day life as a working mom, inspiration, and travels. She frequently recommends new hijabi styles, baby products, nail polishes and everything in between. This is the perfect influencer for working Muslim moms to keep up with up.
Manal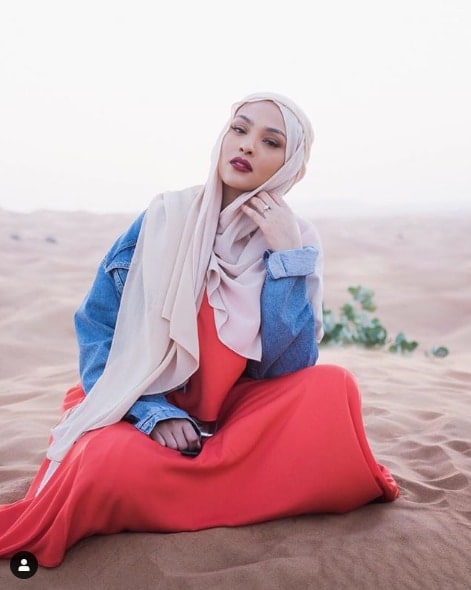 Manal is a multi-faceted UK influencer who covers fashion, beauty, skincare, travel, and motherhood. Check in to her Instagram for her favorite product recommendations and updates on her family and hijabi fashion line. On her Youtube, she provides hijab, makeup, and lifestyle content. You can even join her in the kitchen as she prepares meals for her family or shows you her favorite winter fashions that can be used in spring. No matter what area of your life you're looking to beautify, Manal can help you find the right fit for you.
Who are your favorite Hijabi influencers?
If we missed any of your favorites, we would love to hear from you! Let us know on Facebook who should be added to the list.