Memorable Holiday Gifts For Your Mom
The holiday season is a great time to show your mom appreciation for everything she has done for you. Yet, buying her the perfect holiday present might become a little stressful, so we've rounded up some of our favorite products to give you gift-giving inspiration.
From comfy PJs to valuable gadgets, check out our list before you start your holiday shopping spree. For more inspiration and ideas, we recommend looking at the Gift Guide for Her. With MyUS, shop multiple US stores efficiently and benefit from holiday discounts for international shipping worldwide. Ready to Shop & Ship? All you need is a membership to get your MyUS address instantly.
Eberjey Women's Gisele The Long PJ Set, $138
Super-soft and has a classic look. Eberjey's Gisele Long PJ Set is a timeless gift for women who appreciate elegant comfort. With a pull-on closure, durable fabric, and a great variety of color options, this will make a most admired holiday present.
"I bought these as a gift for my mother-in-law but tried them on before giving them to her, and they felt great and fit as expected," comments Diane O.
20 Oz Stainless-Steel Tumbler, $25.98
With this 20 Oz stainless-steel tumbler, your mother may enjoy her favorite beverages no matter where she is. It's durable and leak-proof, making it ideal for outdoor and indoor use. The funny table of contents design will be a great conversation topic with family members and friends. This tumbler will be a great companion during a picnic, hiking adventure, beach trip, or outdoor activity.
"Got this for my coffee-loving mom; she loves it!!!! As in, it's her favorite and she will be using this only. Her words: "keeps it hot for a long time, is easy to clean, and love the 'table of contents!" She originally wanted to leave it at my apartment but decided to take it with her and leave her 'old one' with me. Will buy this brand again," remarks Zia.
Morse Code Bracelets Friend Gifts 11 Love You Mom, $14.98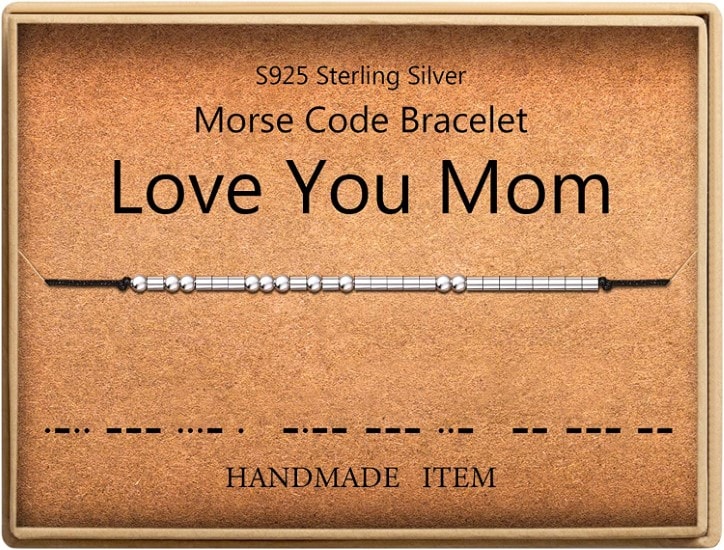 If you are not a fan of loud and extravagant gestures, this may be the ideal gift for a mom. A handcrafted morse code bracelet composed of solid 925 sterling silver beads and a black silk ribbon is an excellent choice to communicate concealed messages. This bracelet includes the words "I love you, mom" in a simple and elegant style. The present comes with a nice wooden box and a beautiful gift card.
"So cute! My mom loved it as a Mother's Day gift!" exclaims Kenzy H.
The Body Routine Set, $66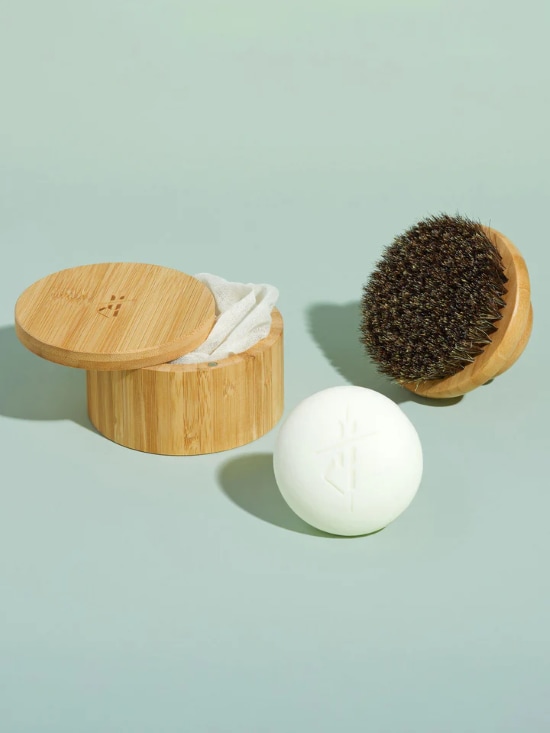 The Body Routine Set offers a fresh perspective on self-care. Brush your skin to expose your softest layer, then shower with the body stone before going to sleep. You'll be surprised by how soft and silky your skin becomes. A great way to unwind at night.
Susan W. is among many satisfied customers saying: "This set is just heavenly. The quality of the products is just amazing, and the lotion bar is SO good! I'm hooked and will be ordering more!"
Digital 10.1 Inch Photo Frame, $119.99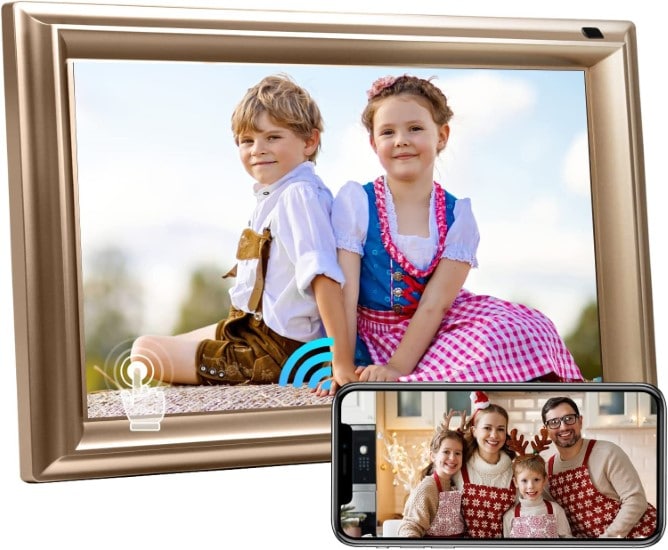 The Digital Photo Frame's high-resolution IPS touch screen shows realistic and bright colors as well as fine details for pleasurable viewing. It's an ideal Mother's Day present. Simply link the frame to your phone app or utilize the internal memory to upload hundreds of high-resolution photographs. It has a retractable stand and can be used in both landscape and portrait modes Users may also place it on the wall using the wall mount hole on the back. It includes a variety of features, including photo/video/music playback, an alarm clock, a calendar, and weather information.
"This frame is wonderful! I was able to download photos from my phone with ease, and even though I had over 2,300 photos from our vacation, it only used a small fraction of what it could hold! We are thrilled with this item!" says Denise Parker.
Philips 1200-Series Fully Automatic Espresso Machine w/Milk Frother, $449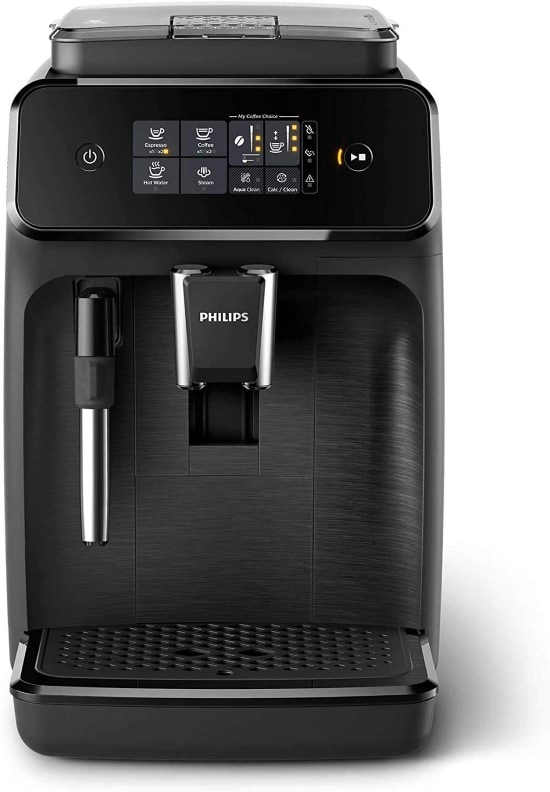 With the click of a button, Philips 1200-Series Fully Automatic Espresso Machine helps you make two wonderful coffees from fresh beans just the way you want them. The Classic Milk Frother emits steam, helping you make silky smooth milk froth for your cappuccino or latte. The Aroma Extract technology automatically strikes the perfect balance between brewing temperature and aroma extraction allowing you to enjoy your drink.
"For a fully functional espresso machine for a low cost, this has been great. We've used some very oily coffee beans for well over a year now, and have never had an issue. We make at least 3-4 cups of coffee a day. We follow the maintenance instructions and have had no issues. Makes a great cup of coffee, or espresso," reviews Jason H Cox.
Fujifilm Instax Square SQ1 Instant Camera Starter Set, $179.99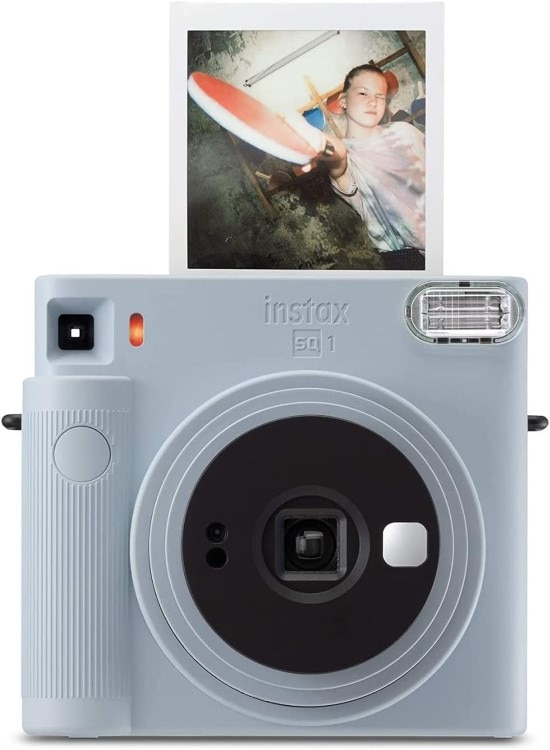 With the Fujifilm Instax Square SQ1 Instant Camera, you can take control of capturing your most treasured moments. This instant camera's sleek, minimalist, and clean design will be the focal point of any family event. In an age when everything is going digital, having an old-school alternative will make a one-of-a-kind present.
Leslie A. says, "I received this as a gift and I'm so glad I did! We're using it as a guest book for our wedding and judging from the photo quality it's going to be awesome!"
What would make the best holiday present for your mom? Share your thoughts with us on our social media pages. Check out thousands of items from US stores that would make great gifts for mom. And the best part: have a US tax-free international shipping experience with MyUS!
We always aim to bring our members the best shopping options available, but some of the products featured in this post may have purchase restrictions. Please visit the merchant's terms of sale, shipping guidelines, and terms and conditions to find more information.