Housewarming Gift Ideas for New Homeowners
Settling into a new home is always exciting (and very tiring), so it's a good idea to make a good first impression as a guest and shop for something that will give your loved ones' new home the much-needed warm touch.
Housewarming gifts for new homeowners are not just about the gift itself, but also about the thought behind it. Everyone is super busy nowadays, and it can be difficult to find the time to work on thoughtful and useful gift ideas.
But that's why you have MyUS! We found a few great options that will show your appreciation and make your recipient feel really special.
Without further ado, here are some of our favorite ideas for housewarming gifts that will show your appreciation and kindness towards the new homeowners.
Tranquility Temperature Balancing Weighted Blanket with Washable Cover, $45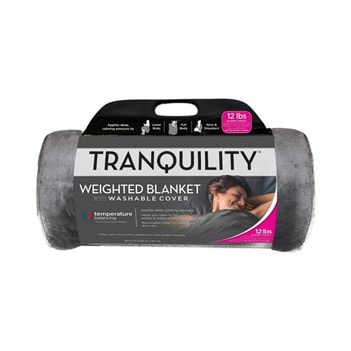 Coziness is the first thing that comes to mind when we think of home, so it goes without saying that a soft weighted blanket is more than a great gift for new homeowners. This pretty gray blanket with washable covers comes in 4 sizes, and its carefully-placed and secured glass beads will hug its owner's body, giving them a sense of warmth and security. It's perfect for late winter-night binge-watching in front of the TV, for sleeping when the weather is cold, or they're feeling a little stressed out.
"I was so excited to try this, for my 8-year-old daughter. She suffers from anxiety, which seems to get worse, At night. She said, "this feels like I am sleeping on a rainbow, with unicorns." It helps her fall asleep and helps her feel snug and secure. I can't recommend it, enough!" – Tjoens
Coffee Table Books, $20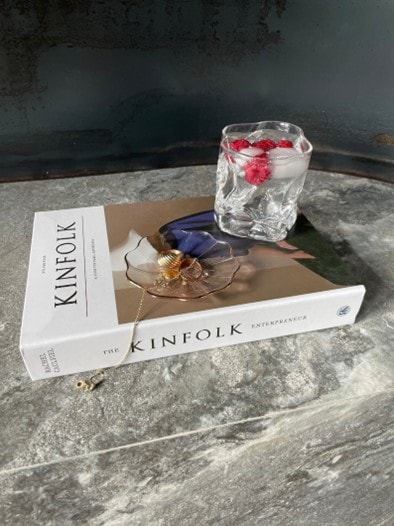 Coffee table books are a sure way to elevate the interior and make the home appear richer and well put together. Depending on your budget, you can choose to either gift a luxurious coffee table book with illustrations and information/fun facts or opt for an affordable alternative made out of a thick cardboard box that will simply add elegance to the room. On this link, you can find 7 different options that you can combine to your liking.
"Love love love these books! They look incredible at my house and I've already got compliments from my guests. Outstanding customer service, great quality products and super-fast delivery - what could be better?? I will definitely purchase more in the future!" – Camila
Misen Stainless Cookware Set, $225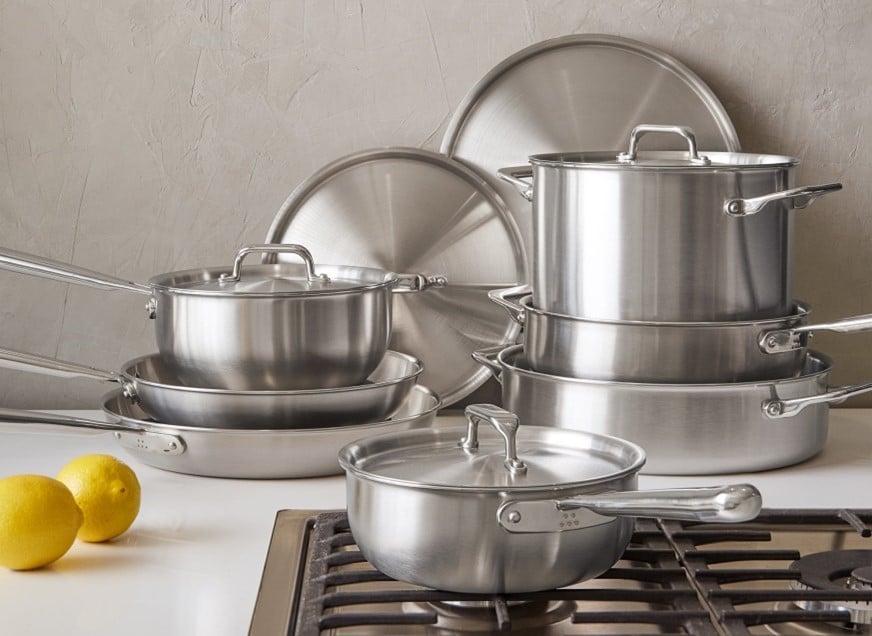 If you are looking for a cookware set, then there is no better option than stainless steel. Stainless steel cookware comes with a variety of benefits that make them the best choice. They are durable and can last for many years. The material is non-reactive and this means that it will not change the taste of your food. It is also very easy to clean and maintain. Thus, this 5-piece Misen set of essential cookware will definitely be a hit with the new homeowners. It is also available in sets of 9 and 12.
"I decided to get away from Teflon and go with all stainless steel. I am still learning how to use them all, but am soo happy with them. They are nice and heavy. I will be able to pass these down for generations." – Deliana G
Benner Cotton Geometric Throw Pillow, $26
Accent pillows give those finishing touches here and there that make the house look like a home, whether it's by experimenting with form and color or giving your seating area a pleasant, tactile appeal. So, go ahead and grab a pair of cotton throw pillows! Their pretty design is made of 100% cotton and includes hypoallergenic polyester filling. The pillows are reversible and soft to the touch, and the best part is that they're machine washable. Any homeowner will love this gift!
"This was a gift for my daughter after she tried talking me out of some of my pillows. She loves this more!" – Cynthia
Pablo Picasso Wall Art Series, $162.89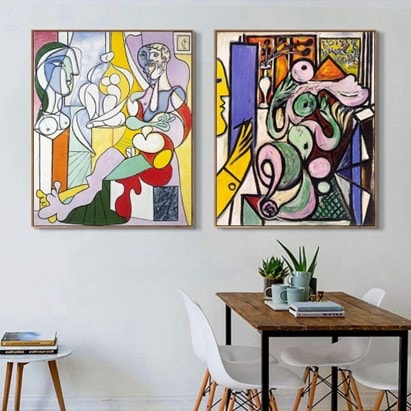 Nothing ties a room together like paintings and rugs. And if your hosts are art lovers, you can never go wrong with wall décor. These Pablo Picasso paintings from his cubist period are a great way to spruce up the walls and create a flow to the decor of one's home or office. The quality prints will make any area look chic and sophisticated, and they'll definitely be the center of attention whenever other visitors come over.
The size is 24"x32", and you can choose between wood and black frame colors.
"Took a while to get here (about a month) but it's worth the wait. The paintings look wonderful and made a great addition to my office. I plan on purchasing a few more pieces from this seller!" – Blake S
Multi Flourishing Medallion Area Rug $41+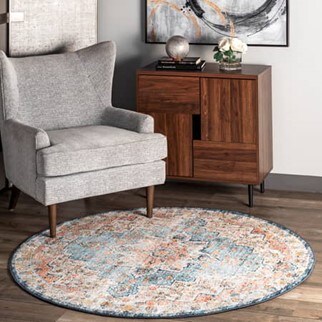 Now that we mentioned rugs, it's only fair that we suggest that you buy one for a friend's housewarming party. This adaptable floor covering will stand out due to its contrasting features, which put a modern spin on a traditional design. The colorful area rug is made of strong synthetic fibers and is wonderfully pleasant to the touch. It's available in a plethora of shapes and sizes, so it's on you to choose the one that will make a great gift.
"It's just what I wanted - very pretty and very soft. Doesn't need a pad underneath as far as I'm concerned. It comes folded, but I put it in the dryer for 5 minutes on a steam setting then hung it on the line outside until it was dry and it lay perfectly flat on the floor." – Cornbetto
What other gifts would you bring to a friend's housewarming party? Share your suggestions with us on Facebook, Twitter, and Instagram.
Check how MyUS works, get your personal MyUS address, combine your items and benefit from fast delivery rates today!
We always aim to bring our members the best shopping options available, but some of the products featured in this post may have purchase restrictions. Please visit the merchant's terms of sale, shipping guidelines, and terms and conditions to find more information.