How Poland Shops the US
Polish shoppers love the selection of products available in US stores. Once they shop, they ship with MyUS to save money on international shipping! Find out what shoppers from Poland are currently loving from the US in the infographic below.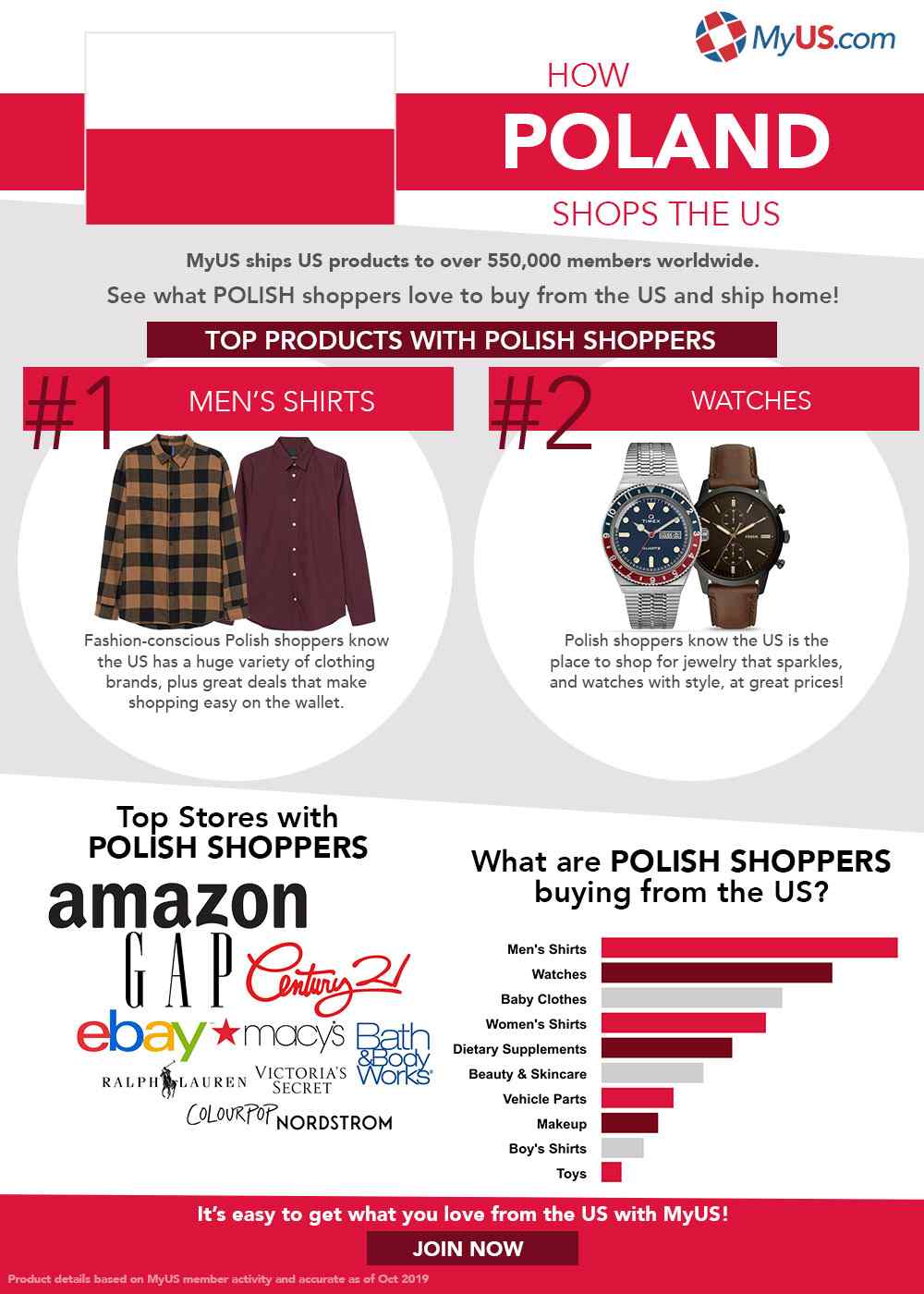 Top US Products Shipped to Poland:
The most popular stores with Polish shoppers are Amazon and Gap.
Shoppers from Poland are fashion-forward and trendy. They are loving US styles of men's shirts, like plaid button-ups and smooth burgundy dress shirts.
Polish shoppers are also focused on being on top of their watch game! They're moving fast on big watch releases like this cult reissued Timex, as well as chronographs with classic brown leather straps.
Why Are Polish Shoppers Loving MyUS?
MyUS makes it fast and convenient for you to ship US products to Poland. Our process is simple:
You'll receive a personal US address to ship your purchases.
Ship your purchases directly, or consolidate multiple purchases into one box to save even more on international shipping.
When your packages leave our warehouse, they can arrive at your door in as little as 2-4 days!
Shipping rates to Poland start as low as $11.99. Don't miss out on fast and convenient shipping with the #1 rated company!
Get a MyUS shipping address today!