Ireland's Hottest Social Media Influencers
Ready to catch up with Ireland's hottest social media influencers of 2020? Entertaining, informative, and just down-right fun, these must-follow influencers are capturing the attention of followers from around the world.
Whether you live in Ireland or on the other side of the globe, you won't want to miss out!
Catherine Carton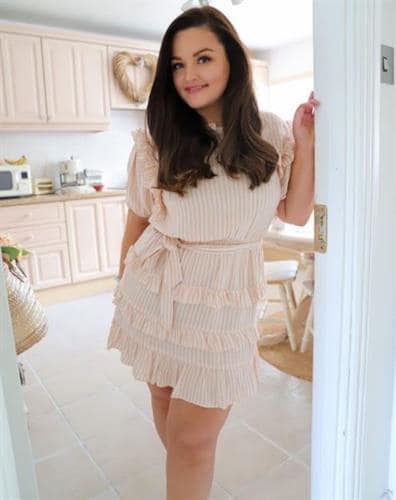 Love of all things creative? Meet Catherine Carton, a self-described "creative jack of all trades." Based in Dublin, she loves photography, sewing, videography, transforming old into new, and documenting it all along the way. Follow her on Instagram, subscribe to her blog, DaintyDressDiaries, and be sure to check out her YouTube channel where she shares step by step instruction on all her latest projects.
Elanna McGowan
For beauty tips on everything from how to cover acne and apply fall makeup to fun lifestyle tidbits, Elanna McGowan is a must-follow for over 100k loyal Instagram fans. As Northern Ireland's Beauty Influencer of the Year 2019, this Canadian transplant also shares her beauty and hair tutorials along with "day in the life" vlogs on YouTube.
Ciara O'Doherty
Keep up with Ireland's fashion scene with Ciara O'Doherty. A dedicated blogger since 2010, Ciara chronicles her journey into the fashion industry on her self-titled blog, and as a freelance TV presenter, fashion writer, and stylist, she's become one of Ireland's most recognized fashion influencers. Follow her on Instagram and subscribe to her blog for fashion inspiration, daily looks, and favorite seasonal outfits.
Grace Mongey
Another Irish beauty blogger breakout of 2020 is Grace Mongey, mother and beauty blogger that keeps it real when it comes to makeup, motherhood, body image, and more. Along with her @facesbygrace23 Instagram account, you can also find her take on interiors on her @fbghome page and keep up with her super-sweet kids on their Instagram, @siennaharper_haydenjames. She's also active on Facebook and uploads beauty tutorials regularly on her YouTube channel.
Adam Husler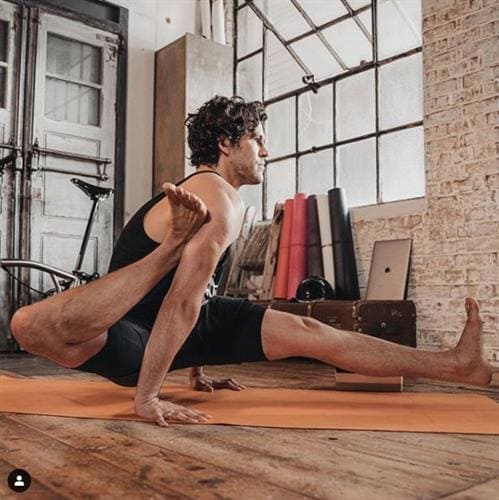 Whether you're an experienced yogi looking for a fresh perspective or a newbie looking for inspiration, Adam Hustler is a face you'll want to see in your social media feeds. Specializing in in Alignment-Based Vinyasa Yoga, he brings a unique perspective to those who seek more from yoga than making pretty shapes. Follow him on Facebook and Instagram, subscribe to his YouTube channel, and visit his website for information about his workshops, retreats, events, and his podcast.
Anna
When Anna Corry went on maternity leave in 2015, she created her blog, BlossomingBirds, as a creative outlet. Since then, it's evolved into a blog focused on "nailing the mum thing" along with style, interiors, and travel. You can delve into her family, style, beauty, and home blogs on her blog and follow her on Instagram for daily updates.
Melissa Riddell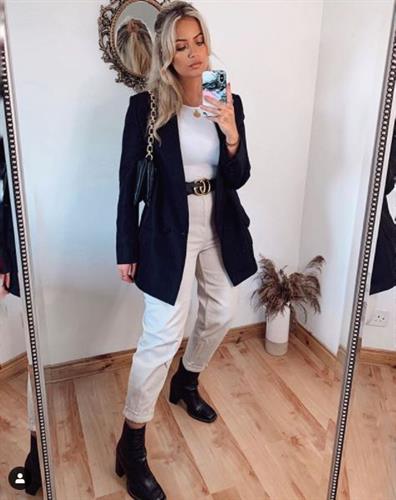 Based in the village of Portglenone in Northern Ireland, Melissa Riddell is a presenter for CoolFM (Northern Ireland's popular music station) who also blogs about fashion, beauty and lifestyle on her Instagram page. Follow her for fashion tips and outfit ideas, and be sure to pop over to her YouTube channel for vlogs on style, beauty, travel, and shopping hauls.
Jodie Matthews (Lawson-Wood)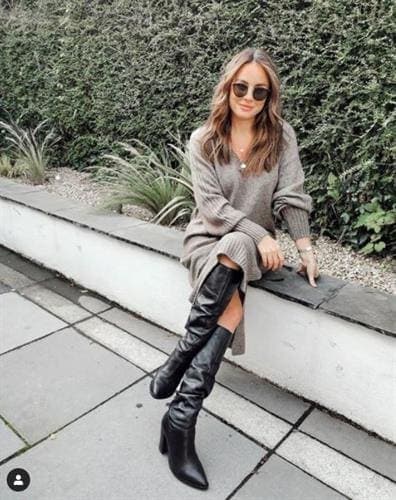 For fashion and lifestyle with a healthy glow, check out Jodie Matthews, an Irish model, nutritionist, wife, and mum that blogs about healthy recipes, fitness routines, motherhood, and a touch of fashion. Visit her website, follow her on Instagram, and check out her new jewelry line collection with Crystals & Co.
Who are your favorite influencers from Ireland?
If we missed any of your favorites, we would love to hear from you! Let us know on Facebook or Instagram who should be added to the list.