Memorial Day Deals: Our Top Picks For You
As Memorial Day approaches, it's time to celebrate and honor the heroes who have served the United States military. It's also a perfect opportunity to snag fantastic deals from popular US retailers. In this gift guide, we'll highlight a range of products you can take advantage of during Memorial Day sales. So whether you're shopping for yourself or looking for the perfect summer purchase, these recommendations will help you make the most of these Memorial Day Sales.
Electronics & Appliances
If you're on the hunt for kitchen appliances and electronics, you don't have to wait until Memorial Day hits to take advantage of these deals. Retailers like Best Buy, Samsung, Amazon, and Home Depot offer great Memorial Day deals. Check out these items and other sales these retailers have to offer.
Nespresso Vertuo Plus Coffee & Espresso Maker, $161.99 (Was $199)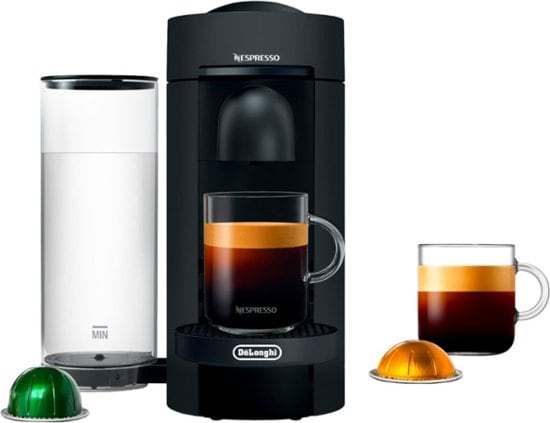 The VERTO PLUS, the latest model of the Nespresso coffee makers, presents an all-new design and colors for the ultimate brewing experience. This high-quality coffee machine produces a delicious cup of coffee with a smooth layer of crema, making it one of the best cups of coffee to start the day. Choose between various cup sizes to start your day: 5,8,14, 18 oz, and single and double-sized espressos. Each purchase includes a complimentary welcome set of 12 Nespresso capsules.
What Customers Have to Say: "This is the best coffee machine I have ever owned. I would absolutely recommend it." - DLII
See what more Best Buy has to offer during its Memorial Day Sale!
Blue Yeti USB Microphone for PC, $89.99 (Was $129.99)

This professional USB mic produces clear, powerful, broadcast-quality sounds for your Youtube videos, Twitch Streams, podcasts, Zoom meetings, music production, and much more. Put yourself in charge of your audio recording with easy-to-use audio controls such as headphone volume, pattern control, instant mute, and mic gain!
What Customers Have to Say: "I could not be more thrilled with my Blue Yeti microphone. I've had it for more than a year and it is a top of the line product. It has worked flawlessly from the moment I plugged it in. It is extremely sensitive, with adjustable gain, and works perfectly. Cannot recommend more highly." - Laura W.
Check out amazing deals on Amazon during Gaming Week!
Fashion & Accessories
Memorial Day is also a great time to stock up on fashionable clothing and accessories for the summer season. Browse through various retailers such as Macy's, Nordstrom, and more to find the perfect summer outfits.
Gidget Denim Shorts, $39.53 (Was $59)
Start the summer season off with these cute denim cut-off shorts from Kut From The Kloth. These perfectly faded shorts have a five-pocket style and a whiskered wash look that makes them a favorite during the warmer seasons. Enjoy these mid-rise shorts as you run, bike, and do all your summer activities in style.
What Customers Have to Say: "I've never been able to pull off cut-offs look... I have short legs and bigger thighs, so the shorter styles that are most common just didn't work for my body type. I saw these while scrolling through and thought I'd give them a shot... and they couldn't be more perfect! They cover and come down far enough for me to feel like a look age-appropriate, but still fun for a casual summer look." - LinzyW
See what more Nordstrom has to offer in their Summer Style Essential Sale!
Women's Tummy Control Pull-On Skinny Pants, $25 ($49.99)
Don't sacrifice your style - enhance it with these comfortable tummy-control pants from Alfani. These pants feature a stretchy fit and give you a sleek silhouette. The effortless pull-on look and solid hue make them a great outfit-building essential so you can dress casually or professionally.
What Customers Have to Say: "These are the best fitting pants especially for a petite person like I am. I have bought many pairs in all colors. They can be dressed up or dressed down." - Hawaiianbuyer.
Check out what sales Macy's has to offer this Memorial Day weekend!
Home & Outdoor
MyUS members can maximize their savings during Memorial Day Sales on home and outdoor products by researching the best deals on items like patio furniture, grills, power tools, gardening supplies, and more. With careful planning and online savvy shopping, you can make the most of Memorial Day sales and transform your homes and outdoor spaces at discounted prices.
Indoor 6 ft. Paradise Palm Artificial Tree, $93 (Was $117.38)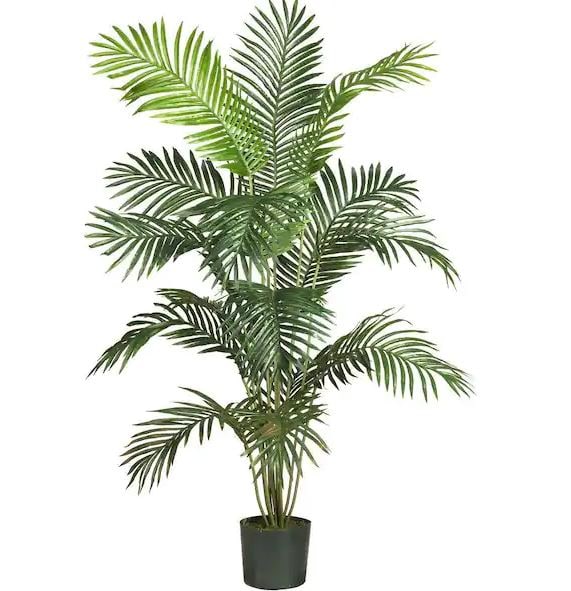 As members are well aware, MyUS cannot deliver live plants. But that doesn't stop members from decorating their homes with beautiful artificial plants. Add this Indoor 6ft Paradise Palm to your design plans and add a bit of "nature" to your home.
What Customers Have to Say: "This Palm looks great in our bedroom. I put it in a nice wicker pot and worked in greenery at the bottom. Put a light in it and the effect is great. It came well packaged with no damage and ahead of schedule." - JudiM.
Check out other deals and savings Home Depot has going on this week!
Commercial Chef Blackstone Griddle Accessories Kit, $39.99 (Was $49.99)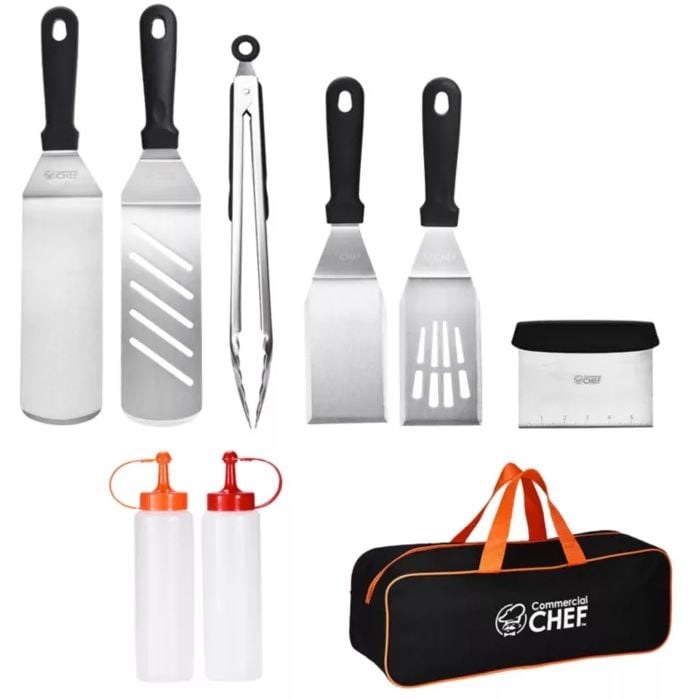 This 9-piece griddle accessory bundle has everything you need to maintain your status as the "Grill Master" of your home. These nonslip tools are made to help you create the perfect meal on a griddle. Why purchase flimsy BBQ tools when you can have these flat grill accessories made from stainless steel materials that will never get rusty? This bundle set includes a spatula, a slotted spatula, a flipper, a slotted flipper, a chopper, 12" tongs, 2 squeeze bottles, and one carrying bag.
What Customers Have to Say: "Great set! All the tools you need. However, my set came with a dented dome lid and cleaning brush was missing. I'm sure that isn't usually the case but with line it was. If not for that, definitely would have been 5 stars." - Frank M.
Bed Bath & Beyond will be closing its doors soon. Check out the store closing sales and save on items in every department!
Beauty & Personal Care
Memorial Day sales extend to the realm of beauty and personal care products, making it an ideal time to stock up on your favorite items or try something new. Online retailers like Sephora and Ulta Beauty offer enticing deals during this holiday weekend. You can find makeup sets, skincare products, fragrances, haircare items, and more at discounted prices. Whether you're looking to replenish your beauty essentials or experiment with new trends, take advantage of these Memorial Day sales to indulge in self-care and enhance your personal style.
Mini Naked Eyeshadow Palette, $33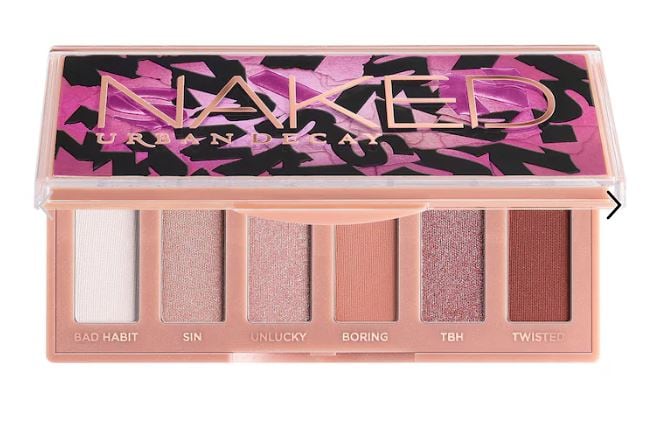 Create a bold but natural look with this Mini Naked Eyeshadow Palette. From silly mattes and metallics to iridescent micro-shimmers, you can create a look for a night out on the town or your next business meeting.
What Customers Have to Say: "Perfect little pallet for everyday and travel. You'll be able to create soft daytime and dramatic evening looks with just this mini. Love it!" - MomoMomo1
Shop Sephora today for the best high-quality makeup on the market.
EPIC Professional Deluxe Detangler, $9.99 (Was $19.99)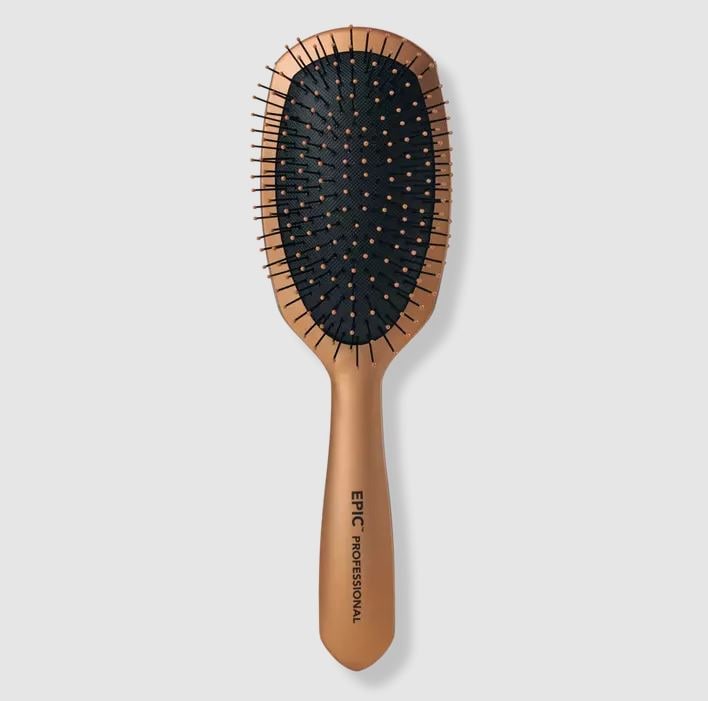 Create any hairstyle you desire without damaging your hair. With the Wet Brush Pro Epic Deluxe Detangler, minimize effort and pain with over 45% less breakage.
What Customers Have to Say: "After finding this brush, I haven't used any other. So good at detangling thick hair, wet or dry, without hurting/pulling. I've repurchased 4+ times over the years - so good." - Kat.
Sports & Fitness
Memorial Day sales bring exciting discounts on sports and fitness products, making it the perfect time to gear up for an active summer. Online retailers like Dick's Sporting Goods and REI offer incredible athletic apparel, camping gear, fitness equipment, and more deals. Whether you're looking to upgrade your workout wardrobe, stock up on outdoor essentials, or invest in new sports equipment, Memorial Day sales provide a great opportunity to save money while pursuing your fitness goals.
The North Face Medium Base Camp Duffle, $111.99 (Was $149)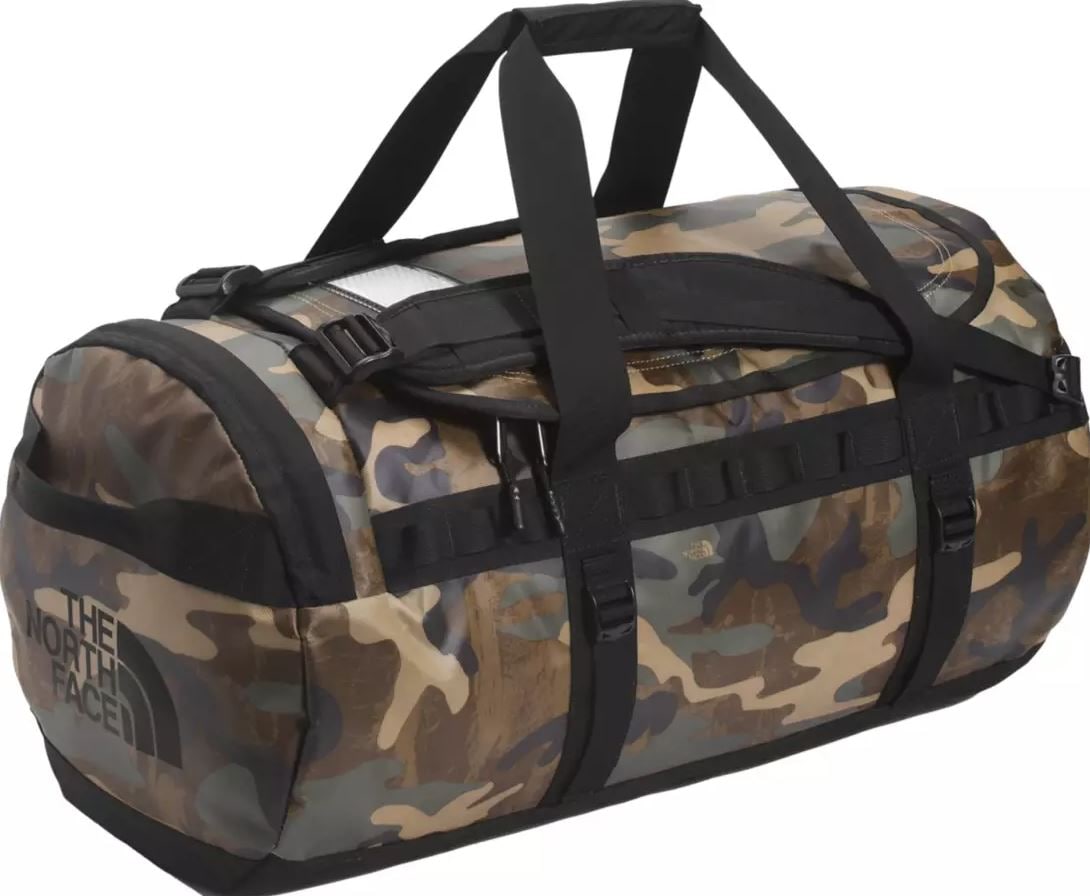 Carry all your sports and fitness gear in one durable medium-sized duffle bag from The North Face. The water-repellent finish allows you to keep your items dry and clean from any outside elements.
What Customers Have to Say: "We purchased 2 of these bags for weekend get aways and absolutely love the bags. We went to Mackinac island in Michigan and where the bags are stowed on the ferry things can get a little wet and had no worry our things would get wet due to the great materials the bags are made of. Love em'." - Donald
Save up to 50% off Memorial Day Deals from Dicks Sporting Goods today!
Eureka Copper Canyon LX 6-Person Tent, $247.39 (Was $329.95)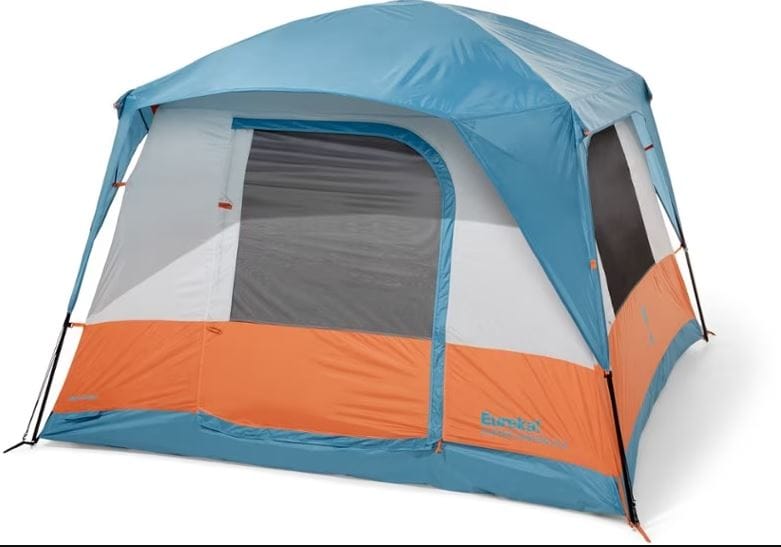 Take the whole family camping in this fabulous 4-pole, cabin-style tent that provides generous living space. The large mesh windows with waterproof curtains offer scenic views and plenty of ventilation.
What Customers Have to Say: "I love the Copper Canyon LX 6. My opinion: the size, ease of setup, features, quality of materials and construction make this a great value. The combination of sleeved poles for the roof and clipped poles for the corners of the walls works well. I am fan of and prefer clips, but in this application the sleeves for the roof makes one person setup without a step stool possible. The light gray fabric for the upper portions of the walls provides both a pleasing and plentiful ambient light in the daytime, which I like. I like the clip secured windows. They have good overlap with the solid fabric walls and a bottom edge that is sewn to channel and drain rainwater. There are many interior rings for hang items, and includes four at corners of the floor for securing a liner/mat/carpet. I found that the rainfly to pole velcro tabs is a huge help for getting it placed over the top of the tent. Rather than trying to throw it over the top, which I have hard time doing, I focus on getting one corner vecrod in place and then work my way around the tent securing subsequent corners the same way. The fly slides nicely over the top making installation quick and absent the struggle that typically comes with battling gusts of wind." - Buygm.
Take advantage of REI's Anniversary Sale today!
Find the Best Memorial Day Deals Today with MyUS
Memorial Day is a time for remembrance and an excellent opportunity to save on a wide variety of products from popular US retailers. There's something for everyone, from electronics and fashion to home and outdoor essentials. Take advantage of the Memorial Day sales to snag the best deals and make your holiday weekend even more special. Remember to check the websites of your favorite retailers for specific promotions and discounts. Happy shopping, and have a memorable Memorial Day!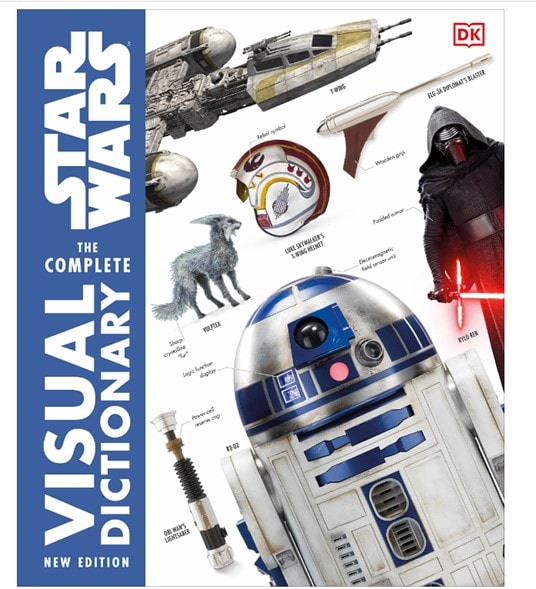 We always aim to bring our members the best shopping options available, but some of the products featured in this post may have purchase restrictions. Please visit the merchant's terms of sale, shipping guidelines, and terms and conditions to find more information.